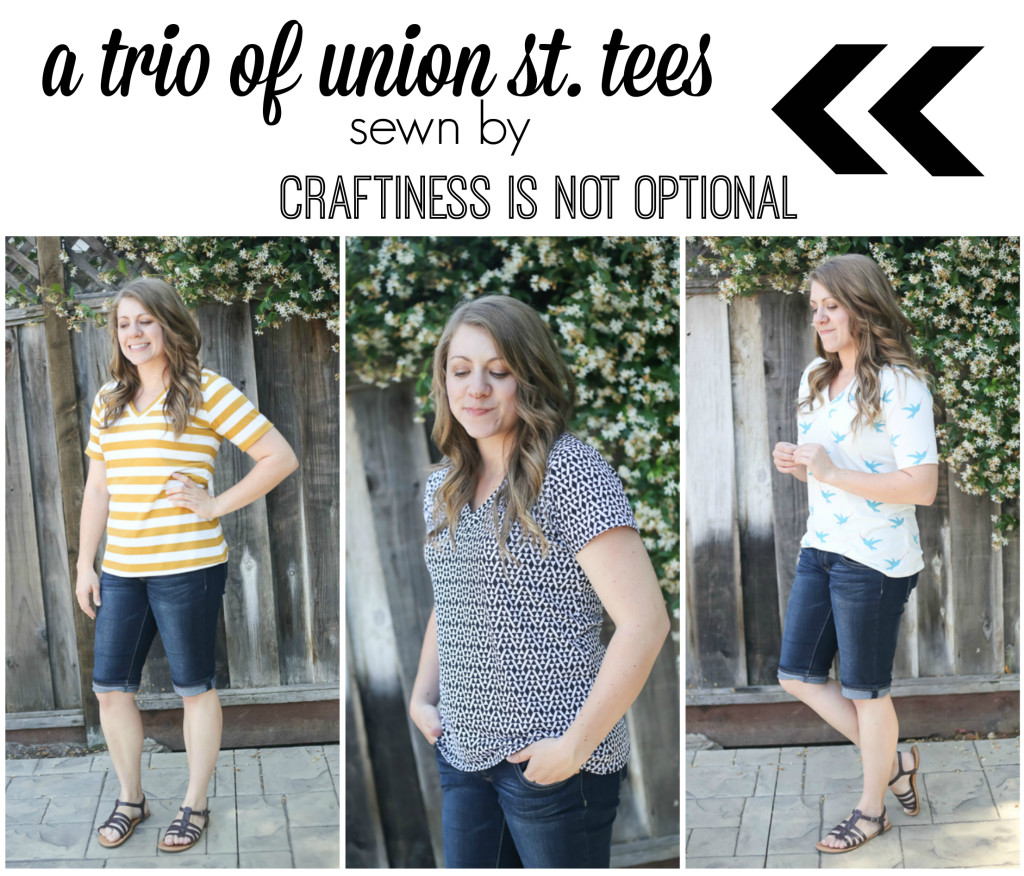 I'm so psyched about these tees I have to share with you today.
For one, they're awesome (more oh so much more on that later), for (two?)I got to try my friend Adrianna's new pattern, the Union St. Tee, and for three, I made a v neck tee! (confession, I had never done that before now.)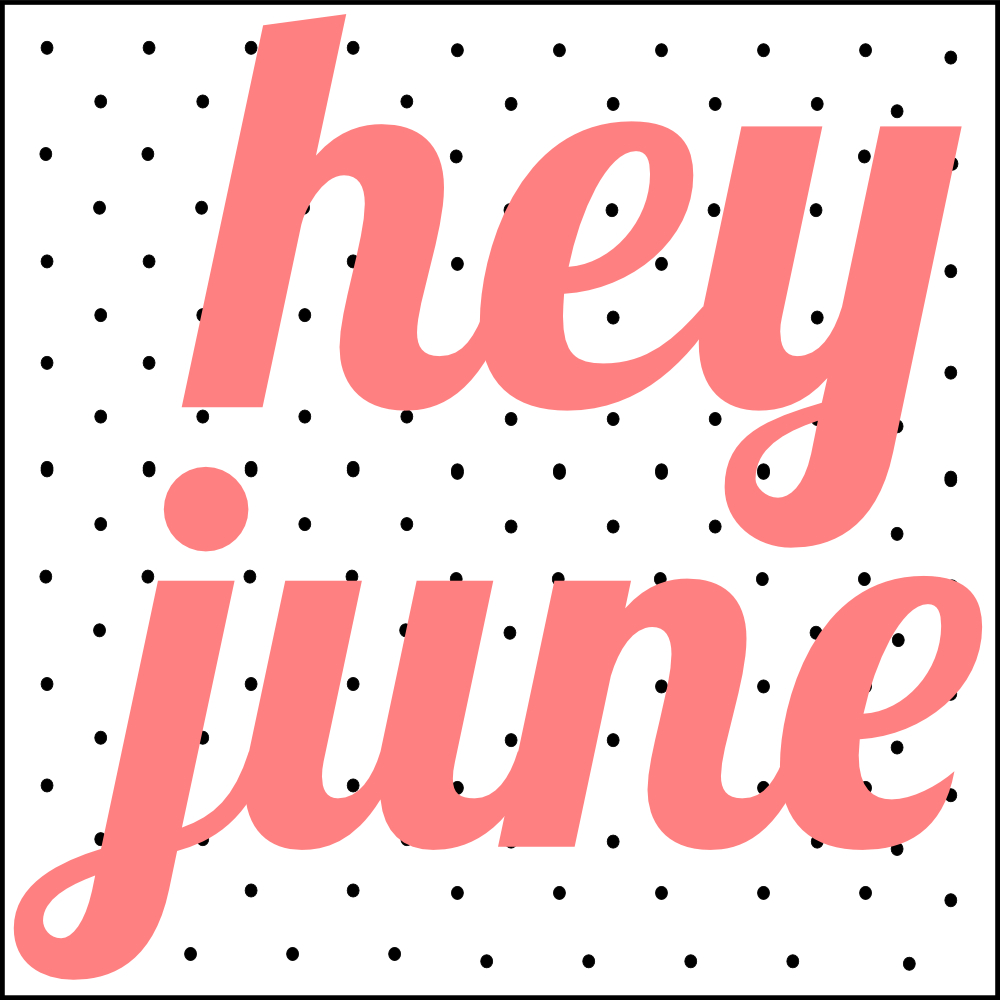 I didn't really care for v-neck tees until I read that women with my body type (ie linebacker shoulders and no waist/curves) look good in v-necks.
Something about calling attention away from my uber buff shoulders or something.
Anyways, I do like the way they look on me now. (mental barrier towards v-necks=BROKEN yeah!)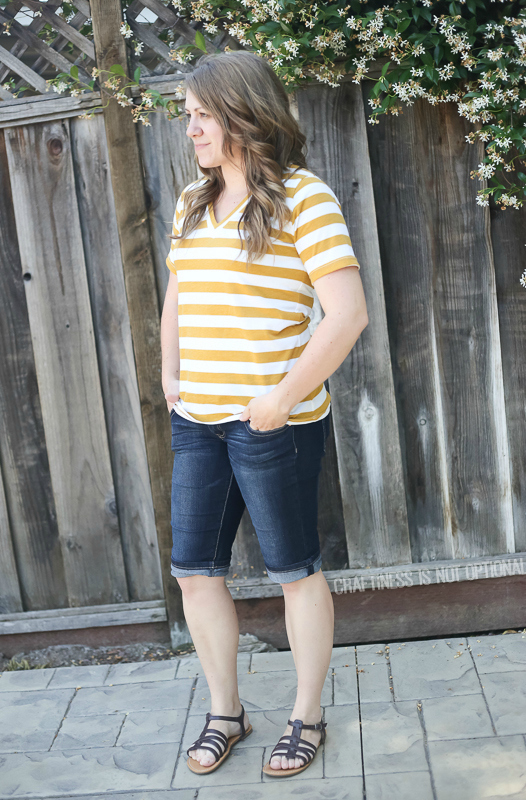 Let's dive in shall we? I have used this fabric before. once, oh actually, twice. (thrice, I made one (unblogged) that you can see in my profile pic over there. —-> )
(all of these tees were made with Girl Charlee fabric!)
that tee held up really well with washing but let's face it, it's like a year old now. It's seen better days.
Enter: NEW mustard stripe tee!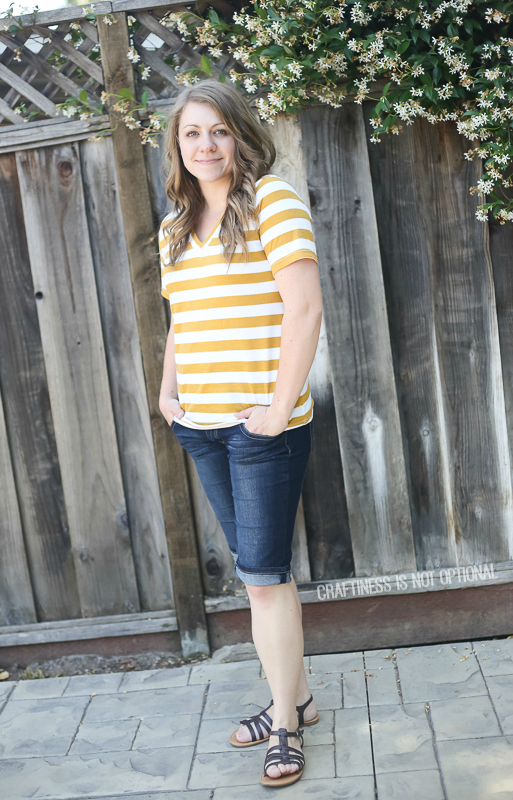 I (obvs) sewed up a v-neck, with short sleeves that I lengthened a bit because I was too lazy to print off the elbow length sleeve. I sewed up a size medium, which fit great in my shoulders…I took in the sides an extra 1/4″, just sewed a 1/2″ seam allowance on those side seams. The fit is FAB. So flattering.
Fitted, but with just enough flare to skim over my tummy region. (can I blame Ava still for that? nope yeah it's the chocolate)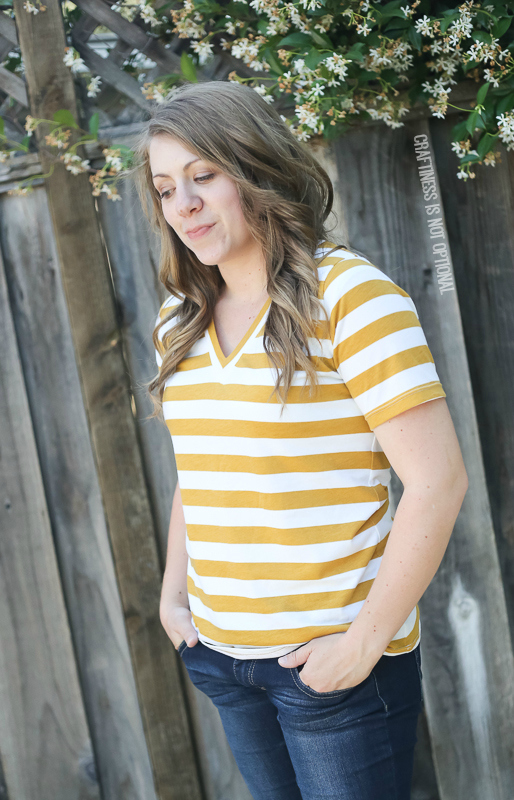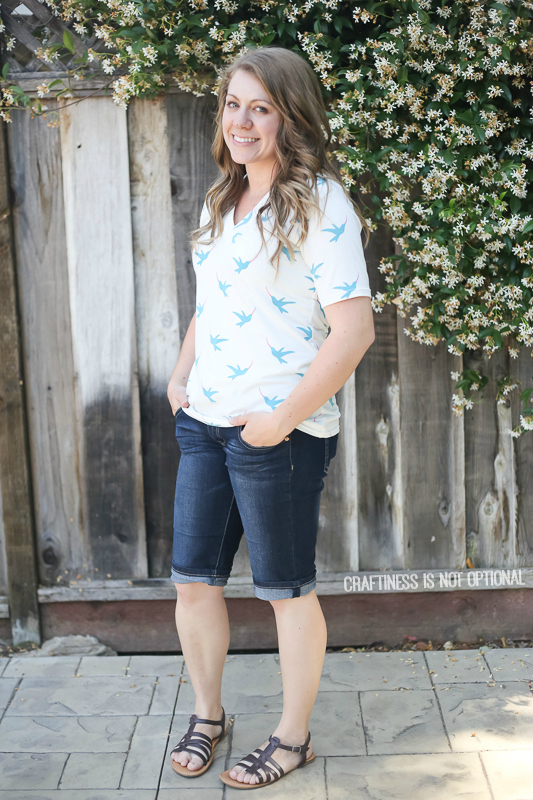 My second one I made exactly like the striped one-and again. love it! the hummingbird fabric is a spandex blend, and it's recovery is fantastic. love the cute print too!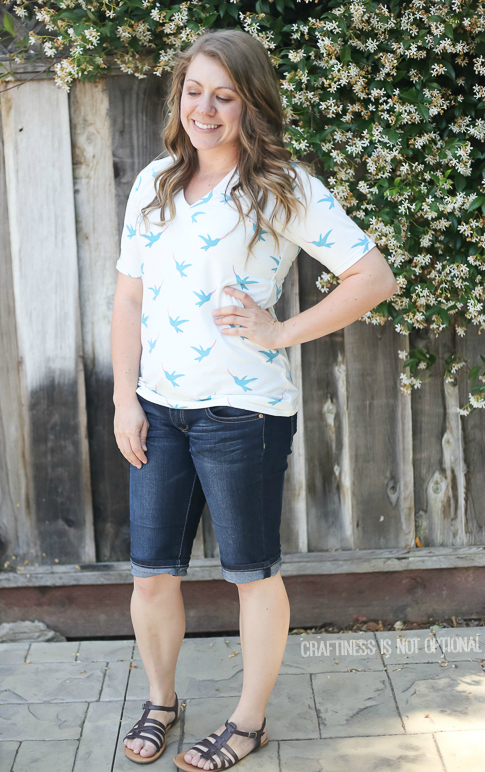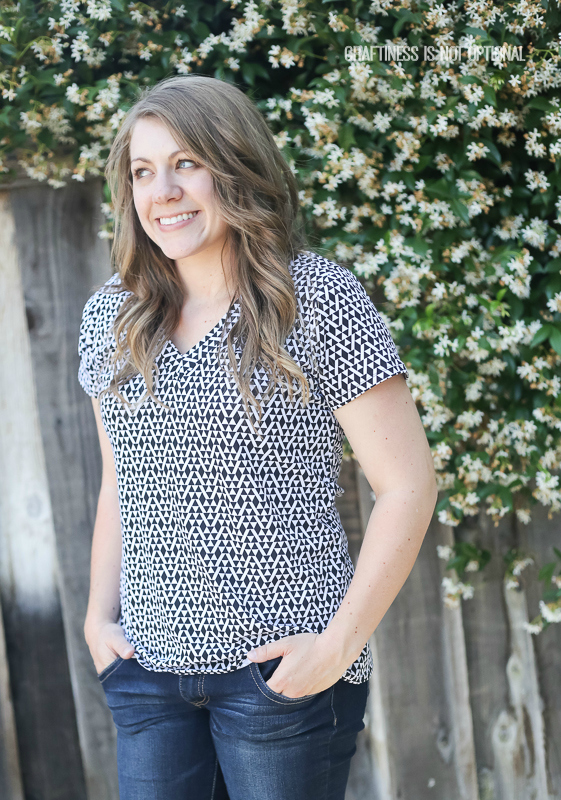 this last one I left the sleeves short, and the fabric I used I can't find anymore….here are some similar.
it has less stretch to it but is still super comfy!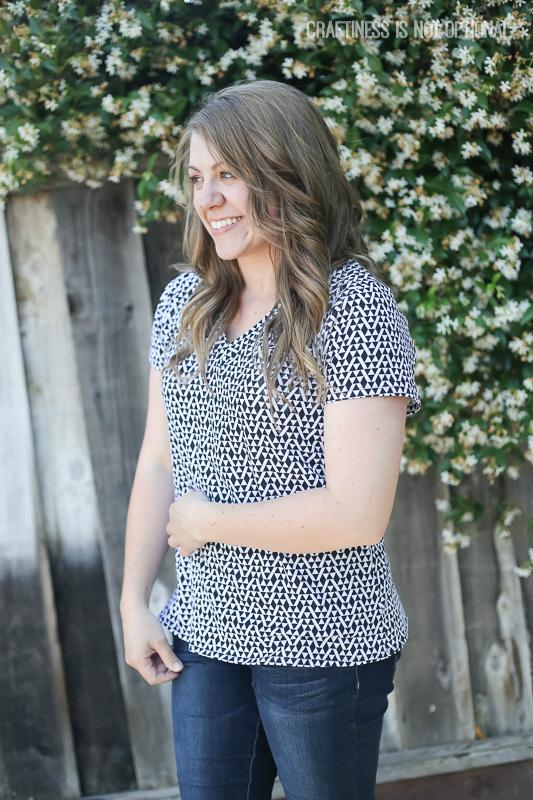 Make sure to hop on over to see what my partner in union st. tee sewing for the day, Sabra, made!