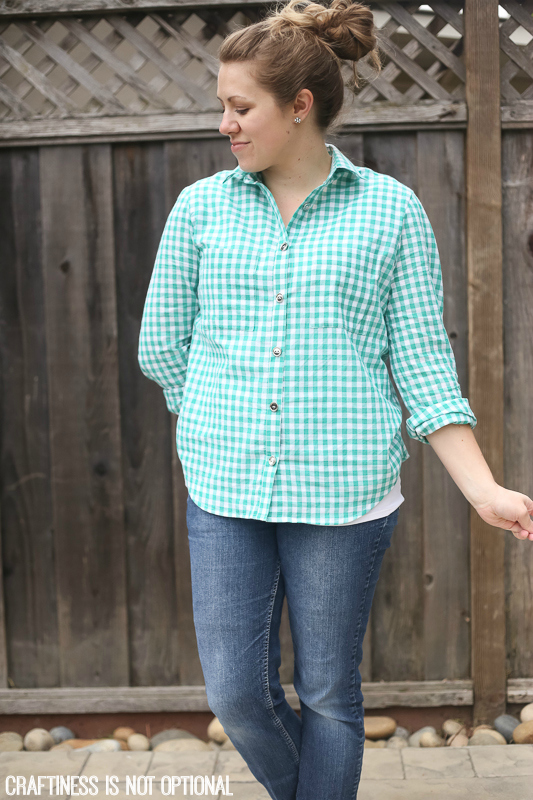 Every so often I get bit by the selfish sewing bug. It's happened again, guys!
When I was visiting Kristin, she let me try on her Archer shirt (we're about the same size) to check the fit in case I wanted to sew one up.
She did the same with my weekend getaway blouse last October, lol.
It was SOO nice to be able to know that this one would fit too-no final yikes-is-this-going-to-fit moment after sewing it all together!
This shirt will always remind me of my trip to Portland for that reason, and also because I got the fabric for it there…at this crazy amazing place called Mill End.
It's a cotton voile that is soo scrumptious. K used it in E's vintage may skirt actually, but in black! I wish I'd bought more of the colors they had. It is lovely stuff and very easy to sew with and wear.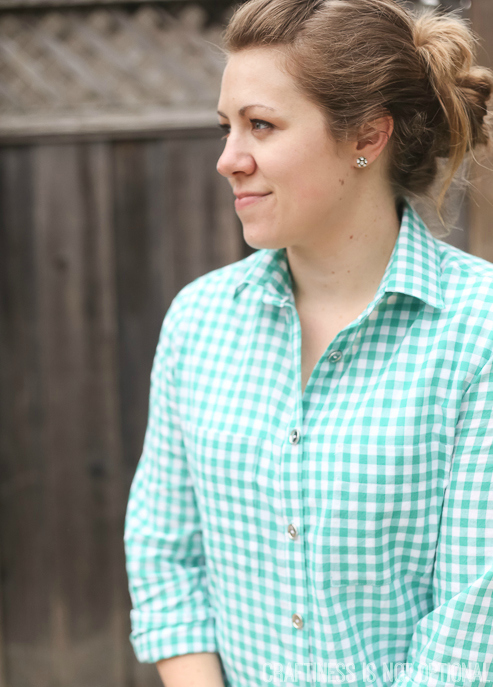 I made a size 8, straight up…it fits so great…just enough fit to not feel frumpy but not too baggy. The sewing process was really fun! i'd never sewn with a grainline pattern before but they are top notch.
I did find the sew along on the grainline blog very helpful, much more detailed instructions there than in the pattern.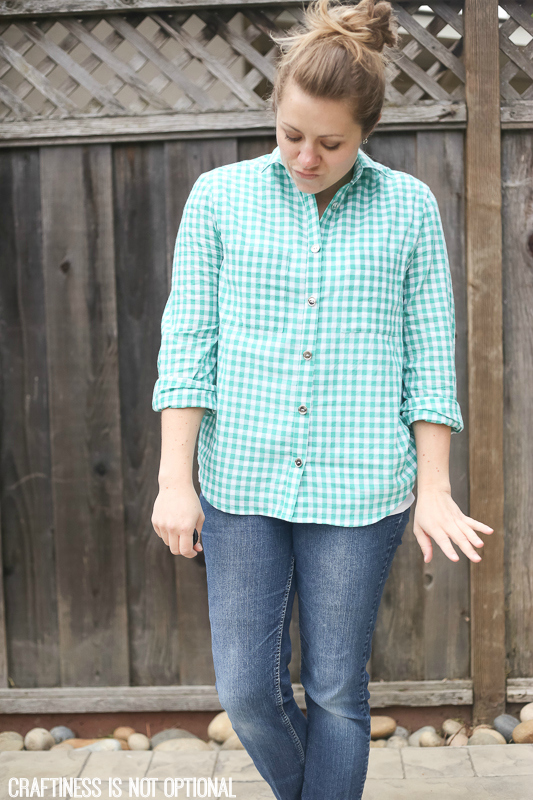 I ended up leaving off the buttons at the top collar and on the cuffs, since well..that's how many buttons I had on hand that matched, and I really really wanted to finish it up that night! lol.
Plus I always roll my long sleeves up so I knew I literally would never button the cuffs closed.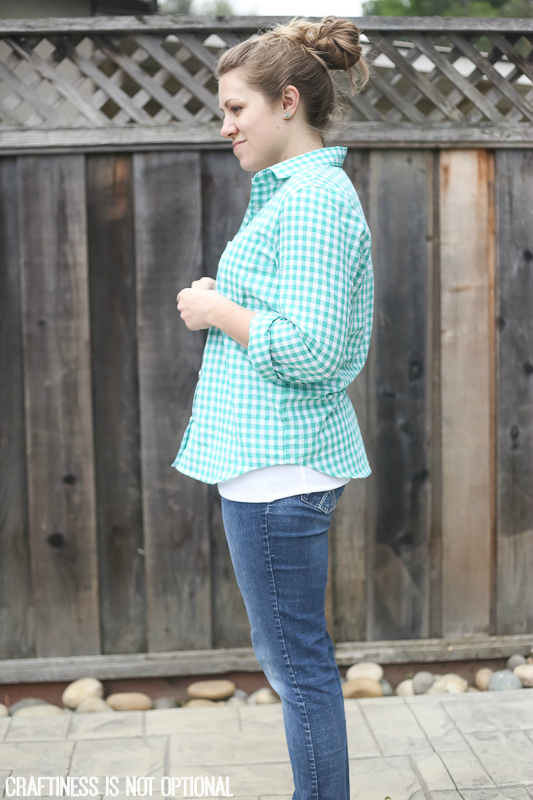 It was a pleasure to sew up and I already have plans for another!