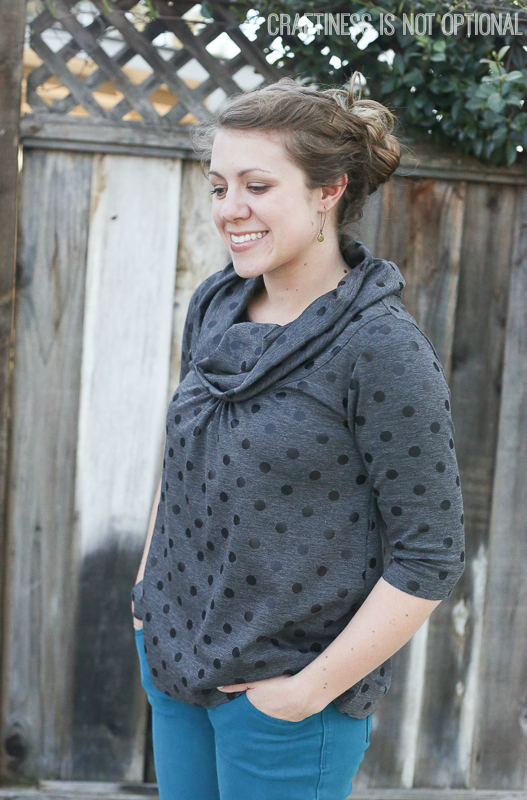 You may have seen the awesomeness that is the new Pattern Anthology collection-4 knit top patterns for WOMEN!
And they are all so cute and stylish.
I had a tough time deciding which one to make, honestly!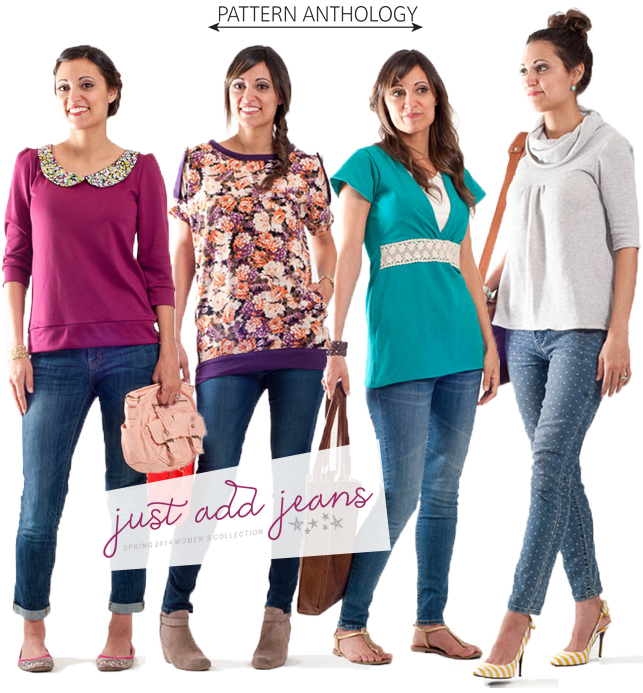 I might have to shamelessly copy Stef's Parisian top at a later date…I heart it SO much.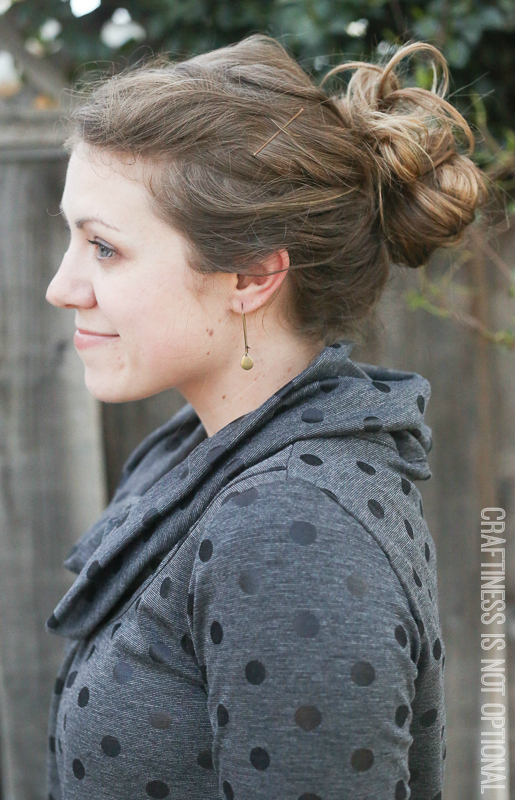 I decided on the City Girl top (designed by Kate), and I adore how it turned out.
It's got a fun cowl, and gathered front that is just enough detail to make this the perfect-throw-it-on-with-some-earrings-and-call-it-an-outfit kind of top.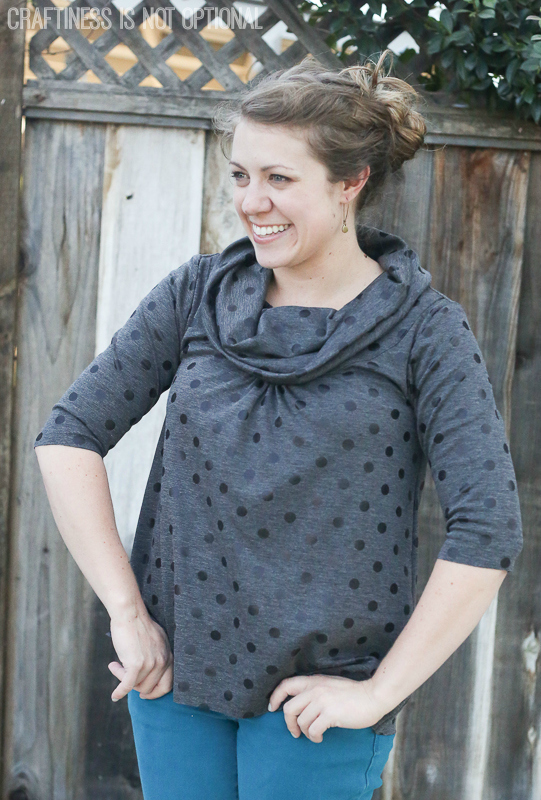 I made a medium and the fit was great.
Didn't hem the sleeves or bottom since the luscious ponte de roma knit from Girl Charlee was fabulous (plus, I was a leeetle lazy that day). Jeans are from Old Navy.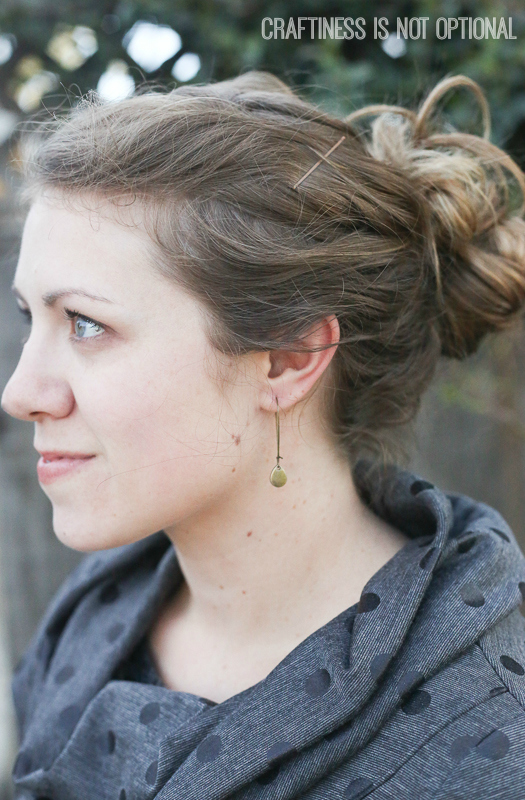 Earrings from Jacaranda Designs.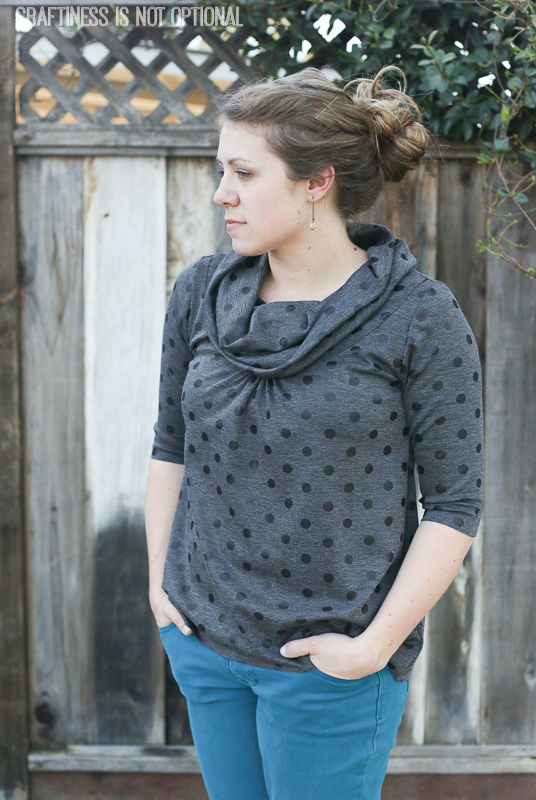 You can purchase the Just Add Jeans collection of four PDF sewing patterns here.
If you want to see more fabulous tops-make sure to check out the other bloggers on the tour-(hint: they're all amazing)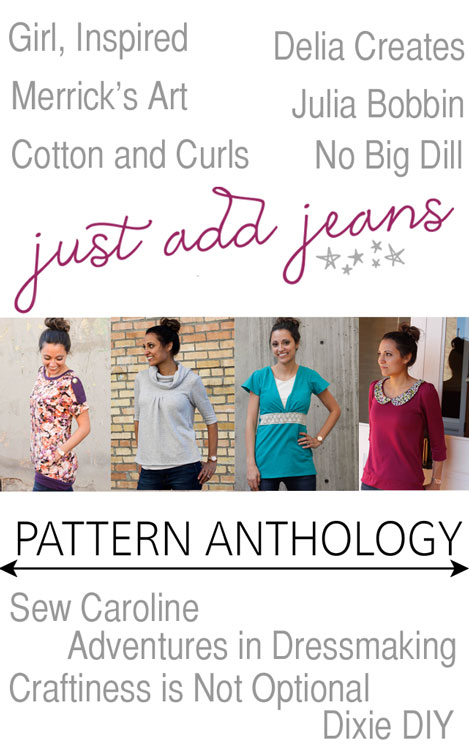 March 11th: Stef – the Girl Inspired
March 12th: Delia – Delia Creates
March 13th: Merrick – Merrick's Art
March 14th: Julia – Julia Bobbin
March 17th: Liz – Cotton and Curls
March 18th: Katy – No Big Dill
March 19th: Caroline – Sew Caroline
March 20th: Suzannah – Adventures in Dressmaking
March 21st: Jessica – Craftiness is Not Optional
March 22nd: Dixie –  DixieDIY