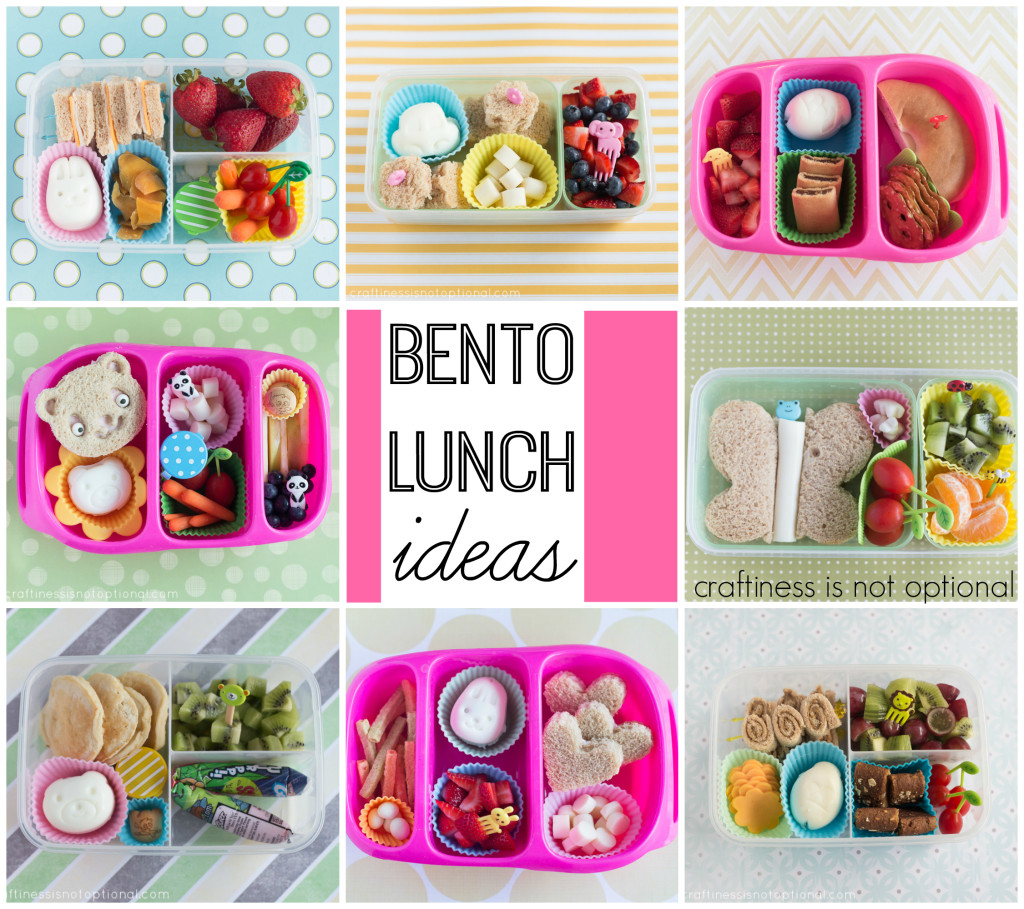 More bento fun! Yes, I'm still going strong…our bentos get a bit predictable, but I still love packing a lunch this way. Call me crazy if you want to, I love it. (plus, it really doesn't take very long! most days I pack all 3 girls bentos in about 15 minutes.) Yep, Ava gets a bento now…the scrap bento! It's great giving her the leftovers from the girls sandwiches and cheese-before, I would stick it under the cute-looking food or eat it myself. Now I give it to my bottomless pit of a baby. She is a human vacuum guys! seriously she eats more than Charlotte. She IS a growing girl! Anyways! On to the bentos!  OH yes, and this post contains affiliate links. 🙂
This bento had a turkey and cheese sandwich cut up in triangles and skewered, a bunny egg, dried mango, strawberries, and tomatoes, carrots,
and ranch dip in the little tub. Aw, the little tub. So flippin cute.
This bento had another of our new egg mold shapes in it-a car! (along with the fish)…also some strawberry cream cheese flower sandwiches, cut up cheese stick, and berries!
This bento was panda themed! A panda strawberry cream cheese sandwich with googly eyes (which look cuter than that cat, somehow), bear hardboiled egg, cheese, carrots and tomatoes, sliced apples and blueberries, with some panda picks, panda cookies, and ranch dip for the veggies.
This bento had some sunbutter and honey sandwich roll ups, flower cheese, and a funny looking fish hardboiled egg….also some cut up kiwi and grapes, tomatoes, and a cereal bar (which Sadie called "spicy"…hmm. it was banana and chocolate chip?)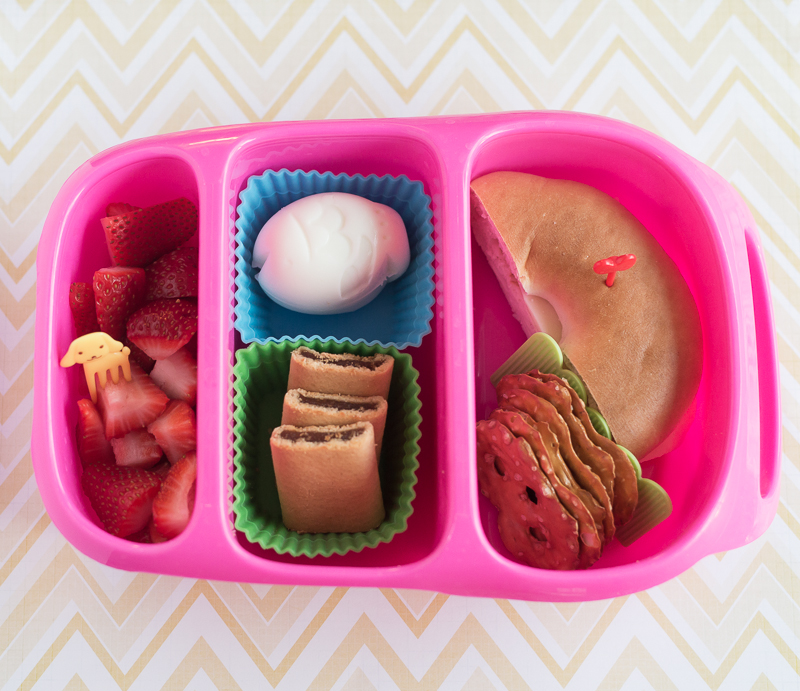 This bento had some strawberries, a hard boiled fish egg (shaped like one, not an actual fish egg of course), fig newtons, half a bagel turkey and cheese sandwich, and some pretzel chips.
This bento had an as requested by Sadie-butterfly sandwich, with sunbutter and honey. I stuck a string cheese in there for a body, and an awkward frog pick for a head..haha! Also some tomatoes, kiwi, and oranges, and some gummi bears for a treat.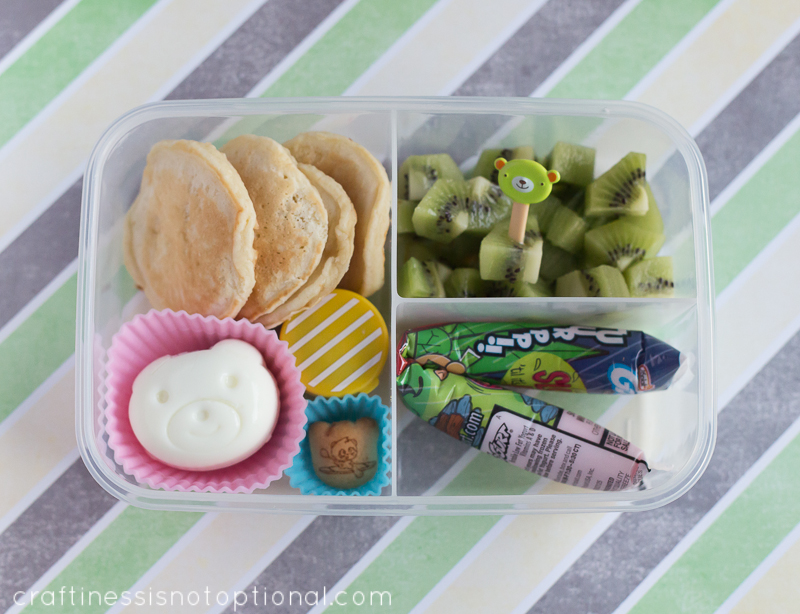 Sadie loves having breakfast for lunch! Some pancakes with syrup in the little container…hard boiled egg, yogurt, and kiwi fruit…and a wee little panda cookie!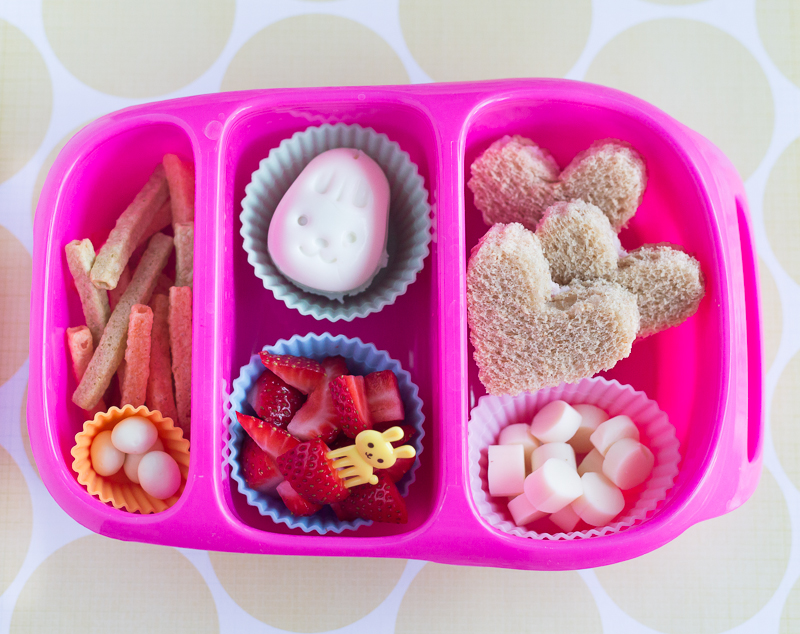 Heart sandwiches, mozz cheese, bunny egg, strawberries, veggie straws, and a few yogurt raisins were what was for lunch that day. (er..)
Supplies below!