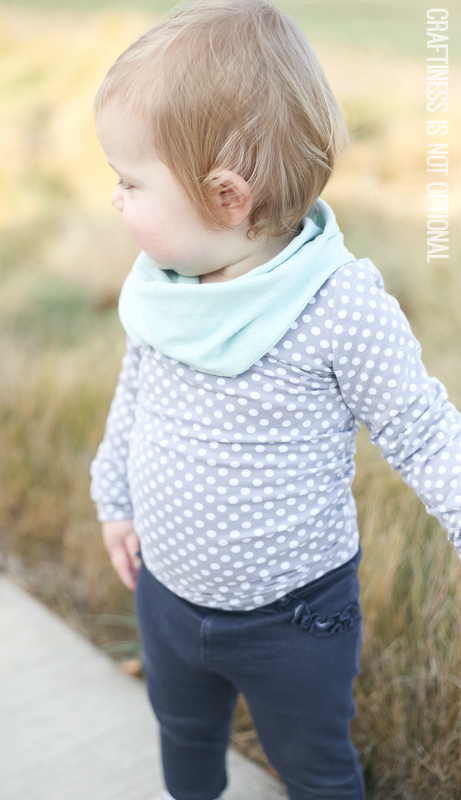 Mint and grey-another color grey goes well with! (it's a great neutral wouldn't you say?) I just had to make another Bimaa sweater after my first one. Sadie doesn't wear it, sadly. She doesn't like the cowl very much. boo! But Charlotte has worn it, I'm just waiting til it fits a bit better before I let her wear it out of the house.  I must admit I also wanted to see how cute it would look in a tiny size.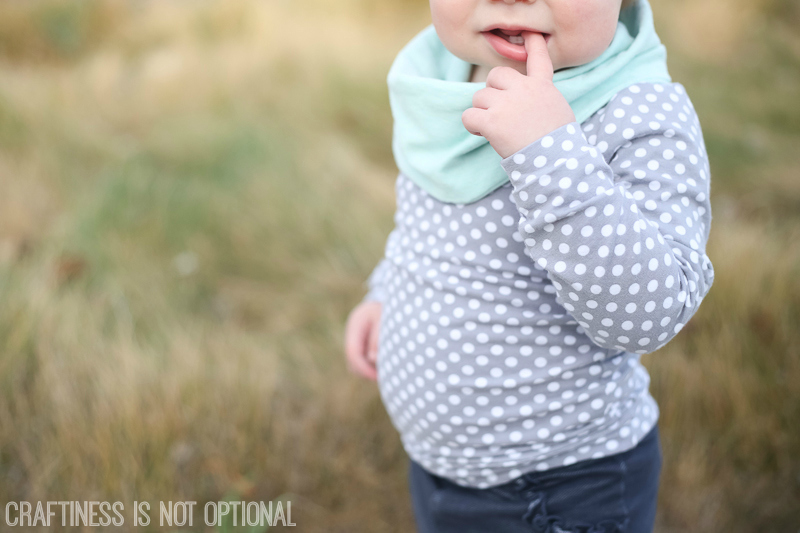 Um….pretty darn cute, right? I sewed up the 12 mo size, and while it's snug around her tummy, it's not too tight. and sheeshkabobs is her tummy cute in it. I can't get over it.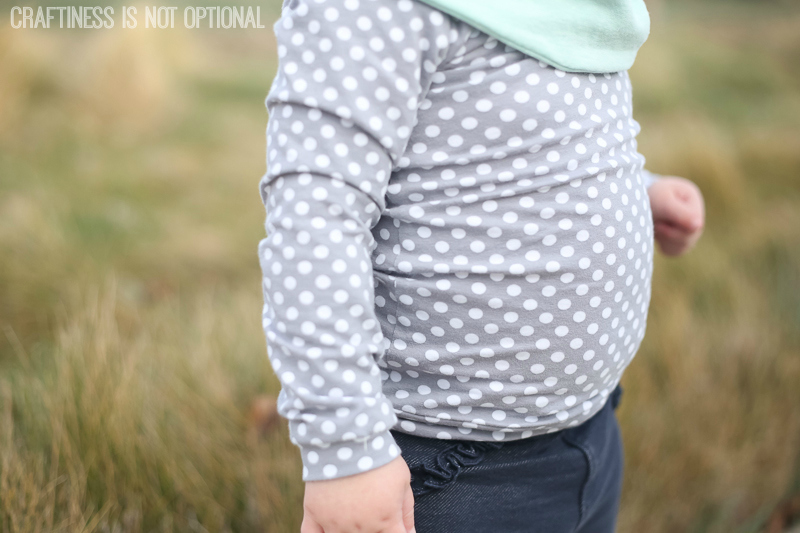 num num.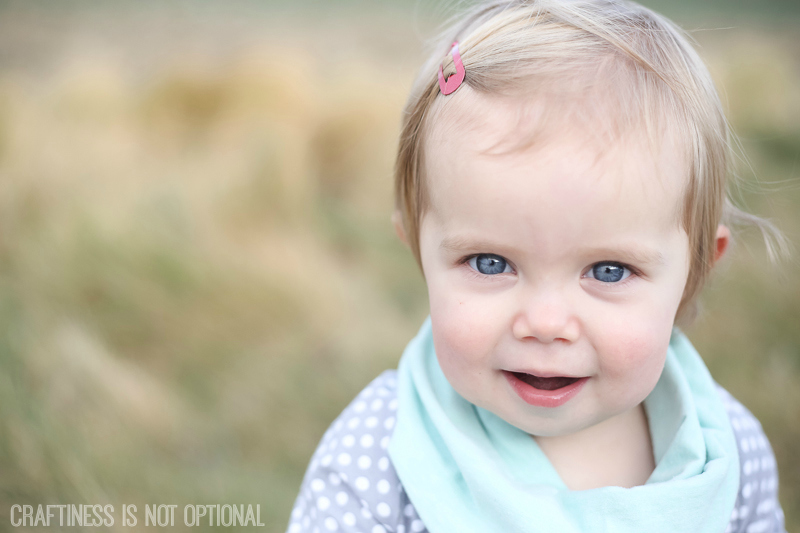 I used some grey polka dot Riley Blake knit from my sponsor, SoTweet Fabrics that is FANtastic. Great weight and quality. The mint is from Girl Charlee.
It fits great, took me less than an hour to sew up. I definitely heart this pattern!