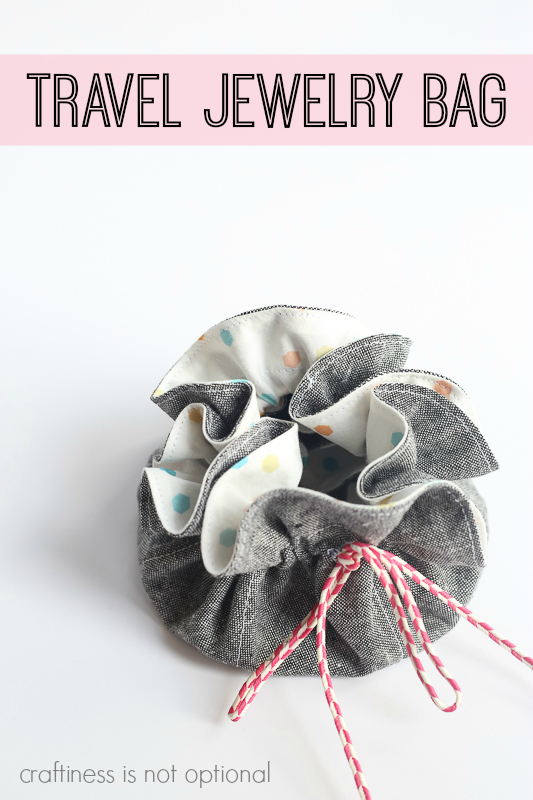 I made this bag for Sadie's Kindergarten teacher this Christmas-she loves jewelry so I hoped this travel jewelry bag would be a useful gift for her! I kind of want one for myself now, too. So handy! I used this tutorial/free pattern. I love all the small pockets for earrings and rings. So awesome. It was a very simple sew-took about an hour 1/2 give or take a few minutes…it's a great gift idea to have in your back pocket.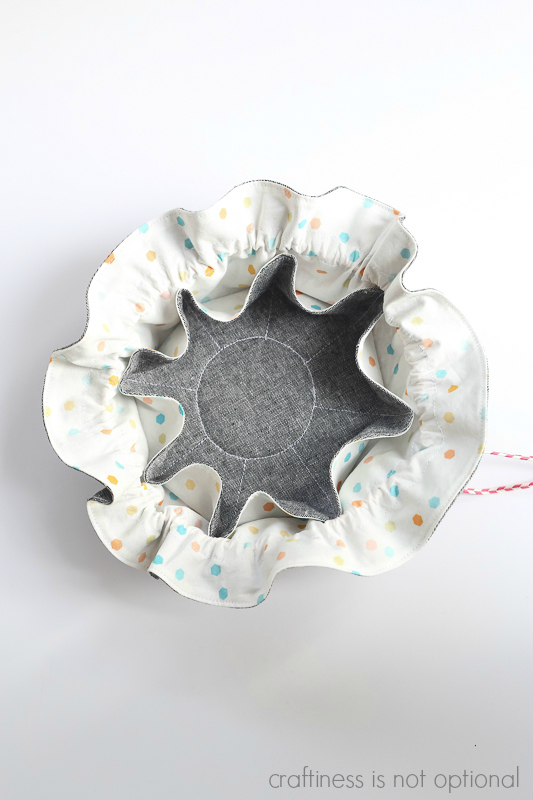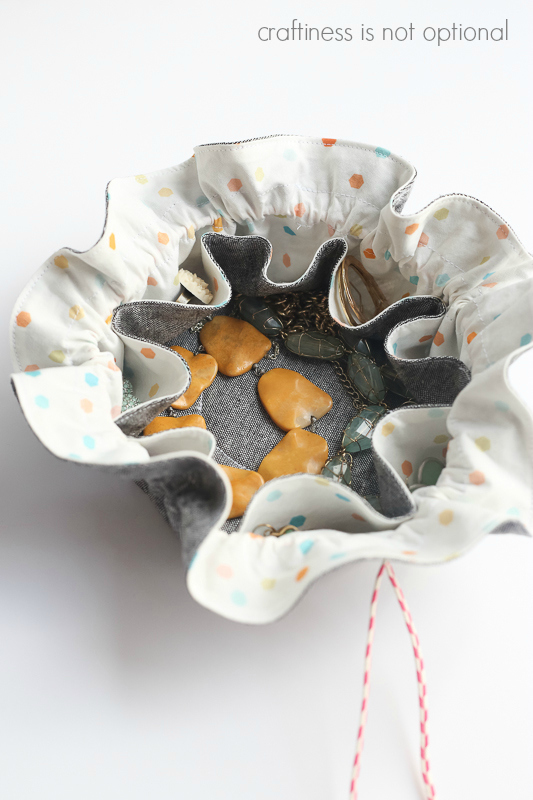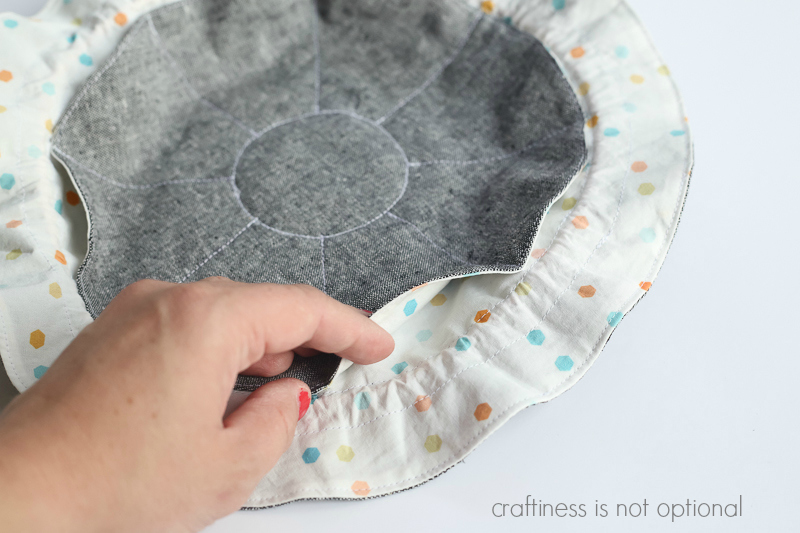 I used some of my own fabric I designed for the lining! It's over on Spoonflower if you'd like to purchase it! I love the happy colors and the hexies! swoon.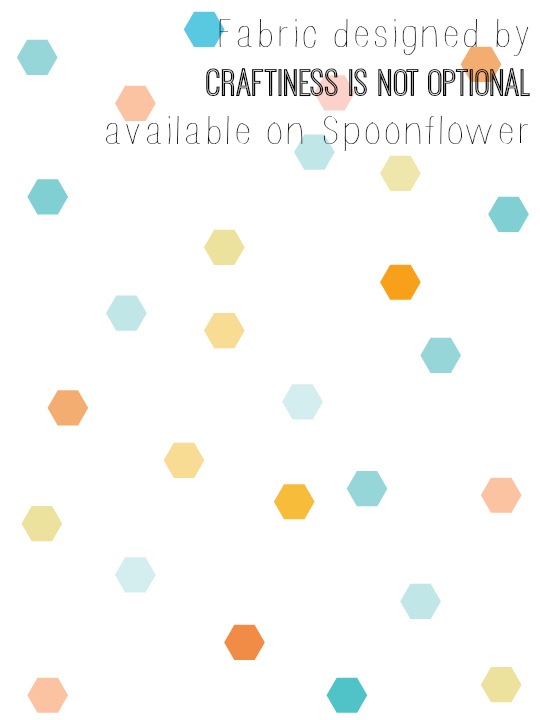 For the outside I used some Yarn-Dyed Essex Linen Black from my sponsor Fabricworm. It has such a lovely texture and color variance. It pairs with anything, literally.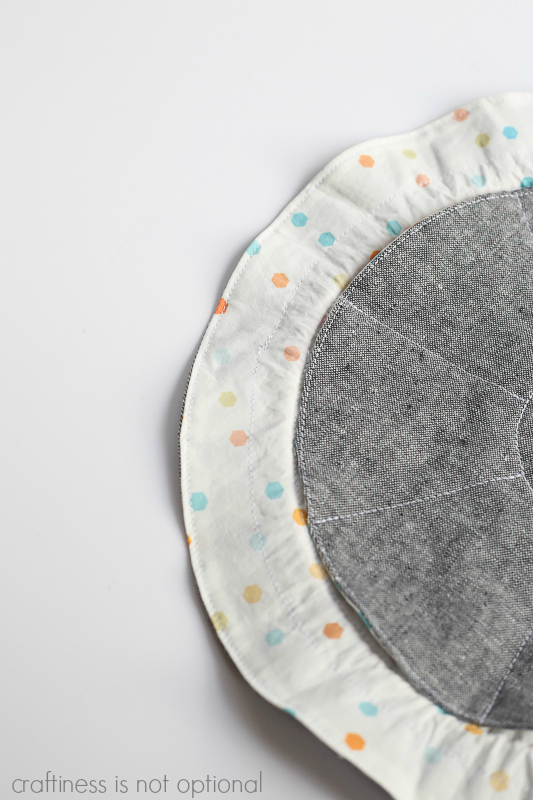 It all bundles up into a neat little package, perfect for throwing into your overnight bag.