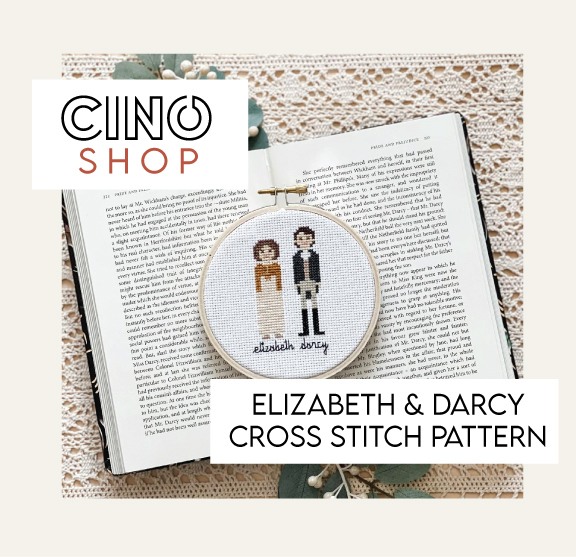 If you're a cross stitcher, or looking to get into cross stitching, or love Jane Austen and Pride & Prejudice, I have some new cross stitch patterns in the shop!
I am so excited to launch these new patterns and it has been so fun for me to get back in the pattern saddle so to speak!
These patterns are instant downloads, with great full color & symbol versions of the pattern, so you can print off whichever is your preference.
So far I have an Elizabeth and Darcy pattern, and Jane Austen herself!