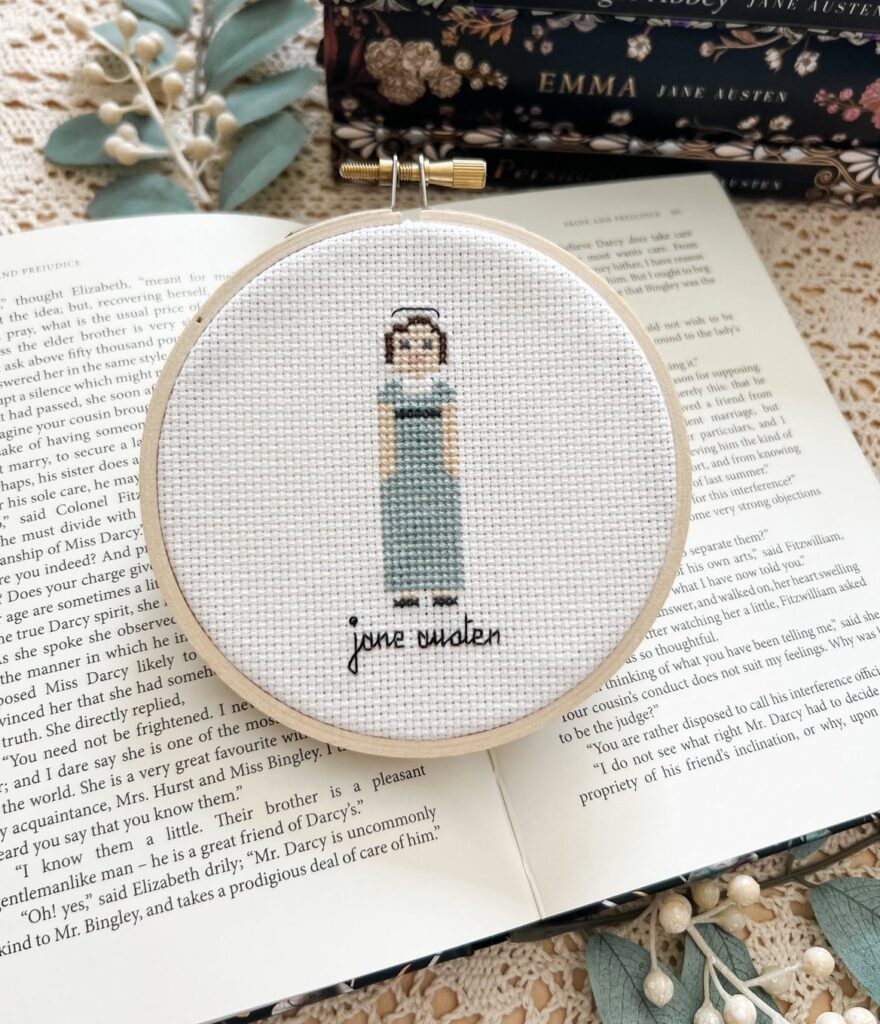 More new things in the Etsy shop this week! Hopefully you saw my mini Hogwarts trunks, I had so much fun making them!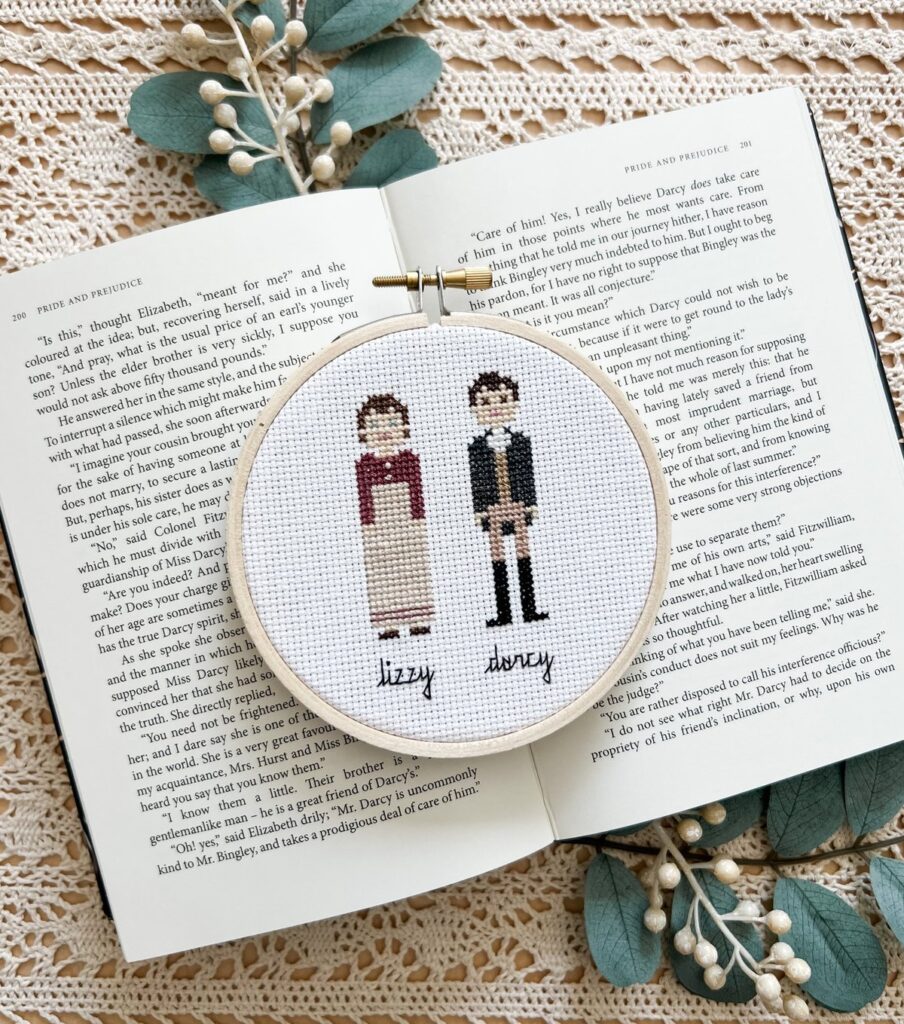 I also made some Jane Austen/Regency themed cross stitches, and they turned out so cute I think! I especially love Jane herself!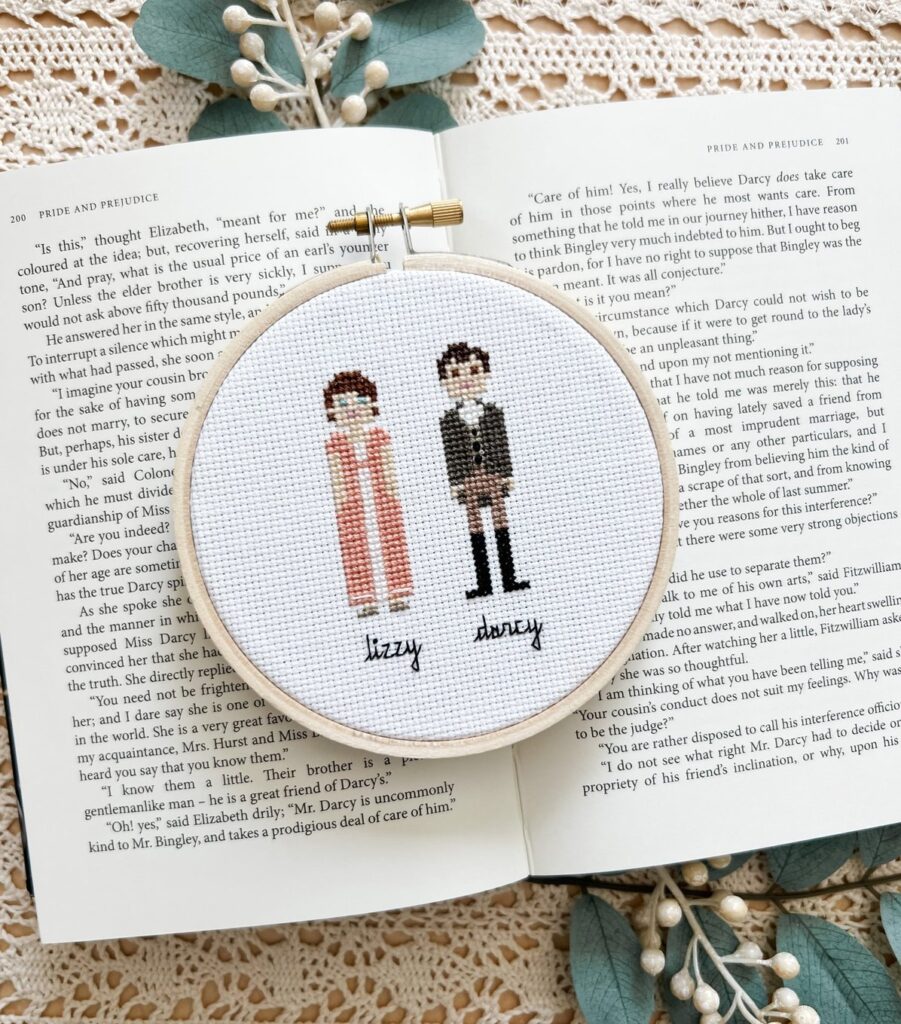 I am making an Emma/Knightley cross stitch too, because they are my fave couple! Love me some Lizzy and Darcy too though!