I knew I wanted to trim a Regency bonnet, for sure! We were out in the sun a bit during the day and it just fit the whole look! I grabbed this bonnet, which was a great shape for the time period, maybe not super historically accurate, but still pretty close.
I found all the florals to trim it at Michaels, and had so much fun placing them and gluing them into place. (again, not so historically accurate but I wasn't going for that so much)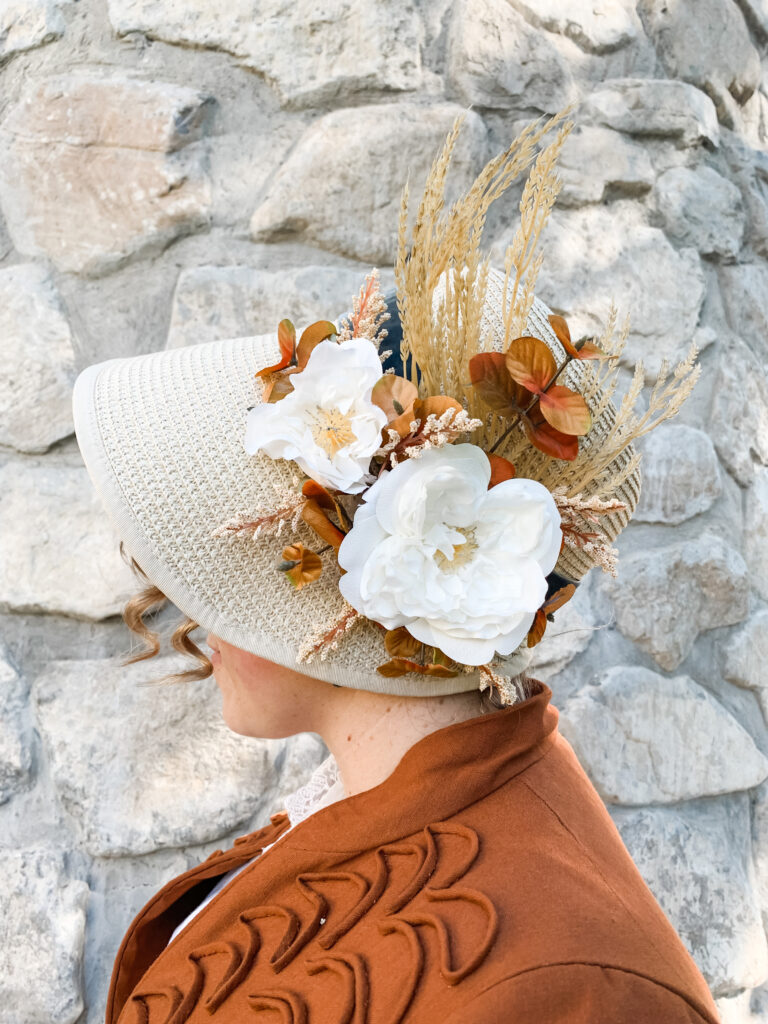 The beautiful velvet ribbon I got from this Etsy shop, which I also used as a sash with my white Regency dress. So coordinated!
The bonnet fit over my hairdo pretty well, I do wish I'd gotten a hat pin maybe, but next time I wear it I will for sure!