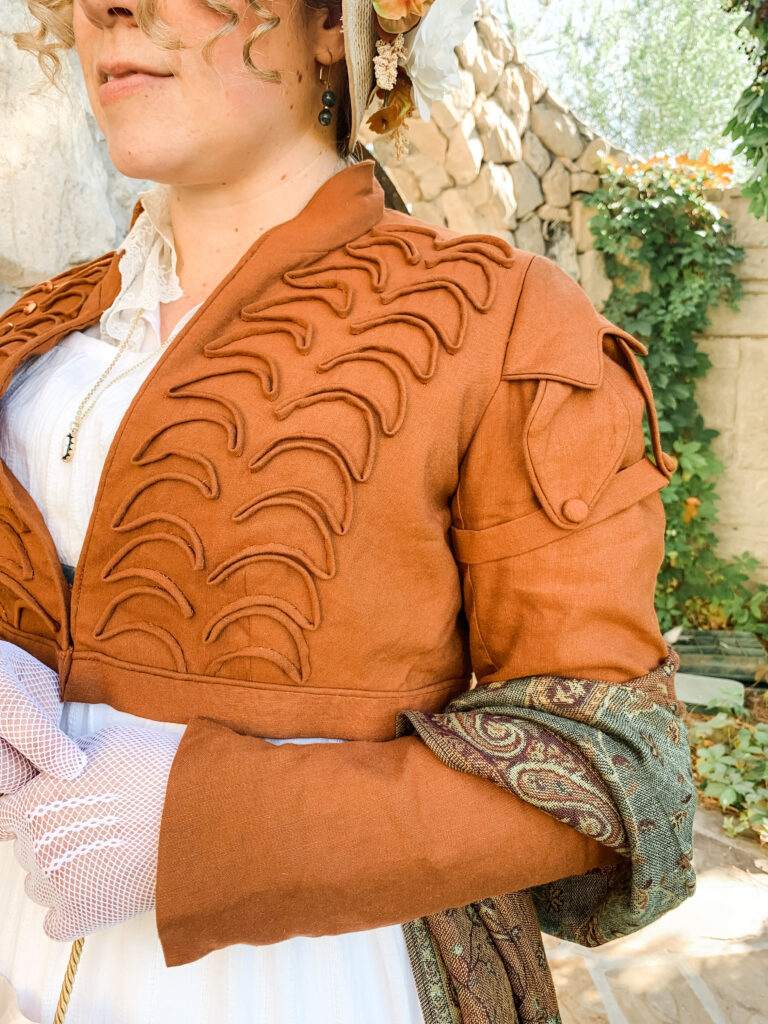 This spencer was a labor of love. I spent so many hours on it I don't even want to know. I learned a lot though, and had a lot of fun making the trim and adding it! Many audio books and tv shows were consumed while making the trim. It's called rouleaux trim, and this blog post was extremely well written and helpful when I was researching and making it!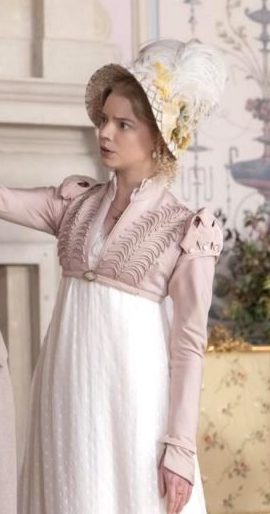 It ended up being my take on the Emma 2020 light pink spencer, and although it wasn't an exact dupe, I'm happy with how it turned out!
I used this fantastic rusty brick colored linen and it was perfect for the project. I self lined the bodice and lined the arms with some brown lining fabric to make it easy to slide on. I had some issues with the collar because, well, I forgot to interface it. DOH. face palm.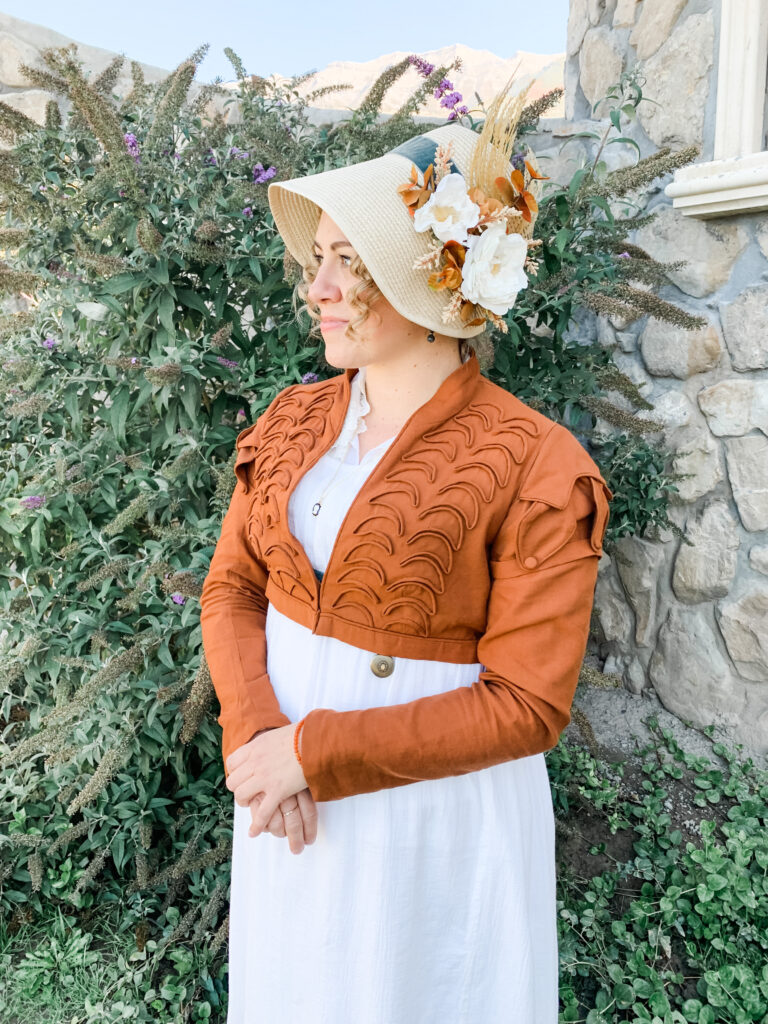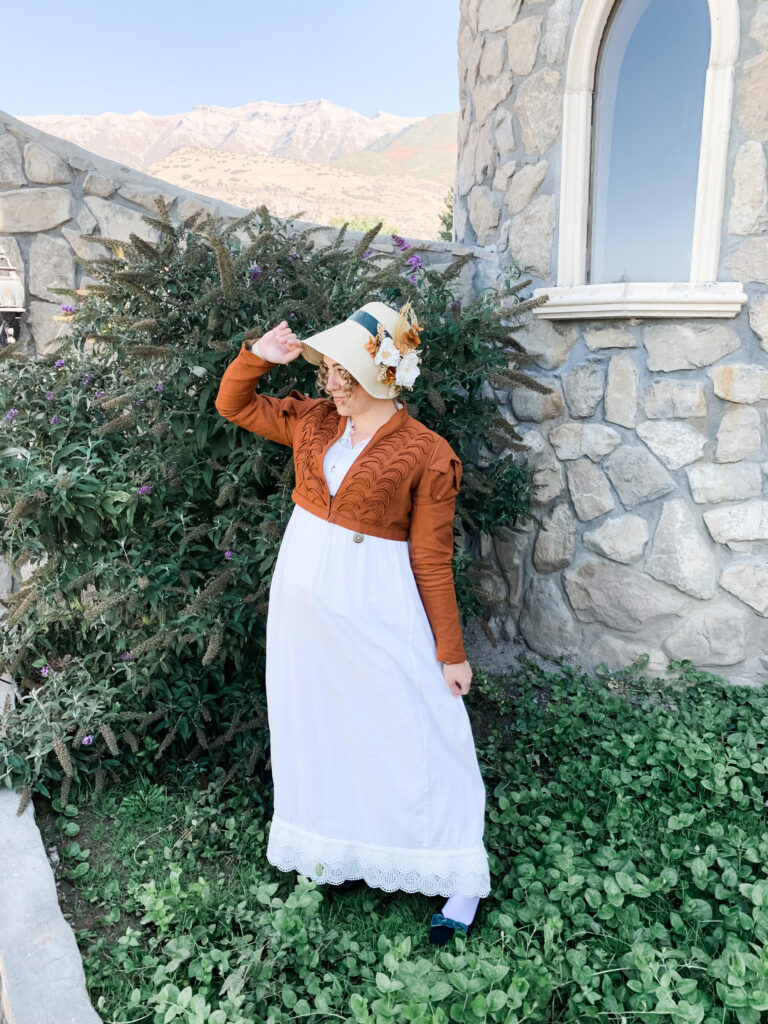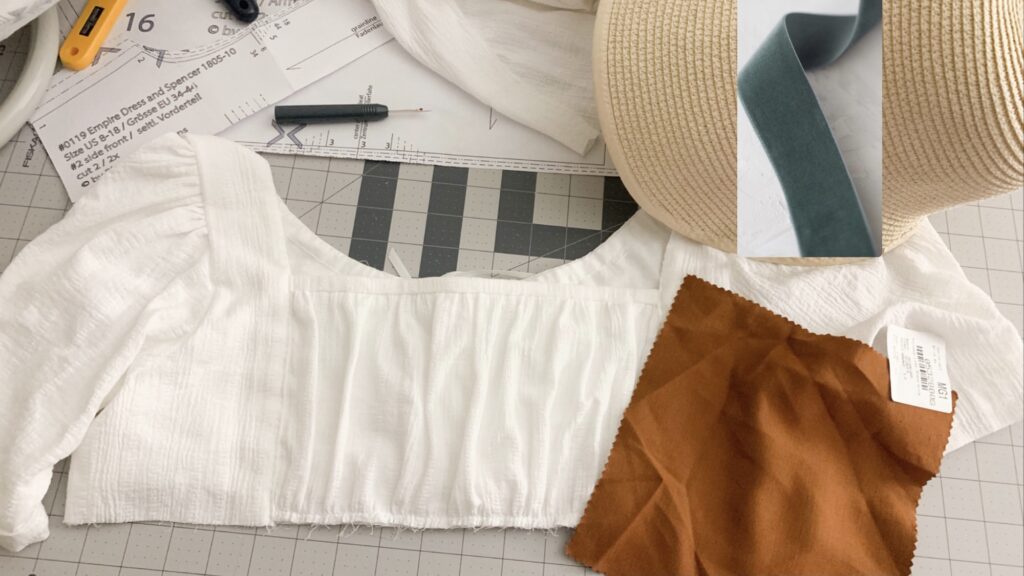 Planning my outfit color scheme was so much fun! I went with some gorgeous autumn shades.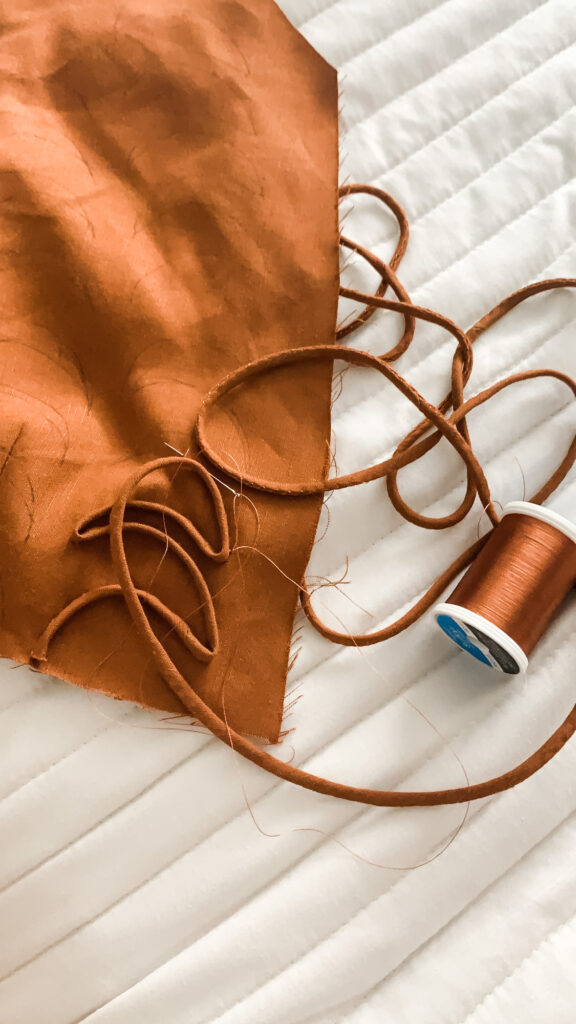 Some in progress shots now! SOO much hand sewing but I loved it.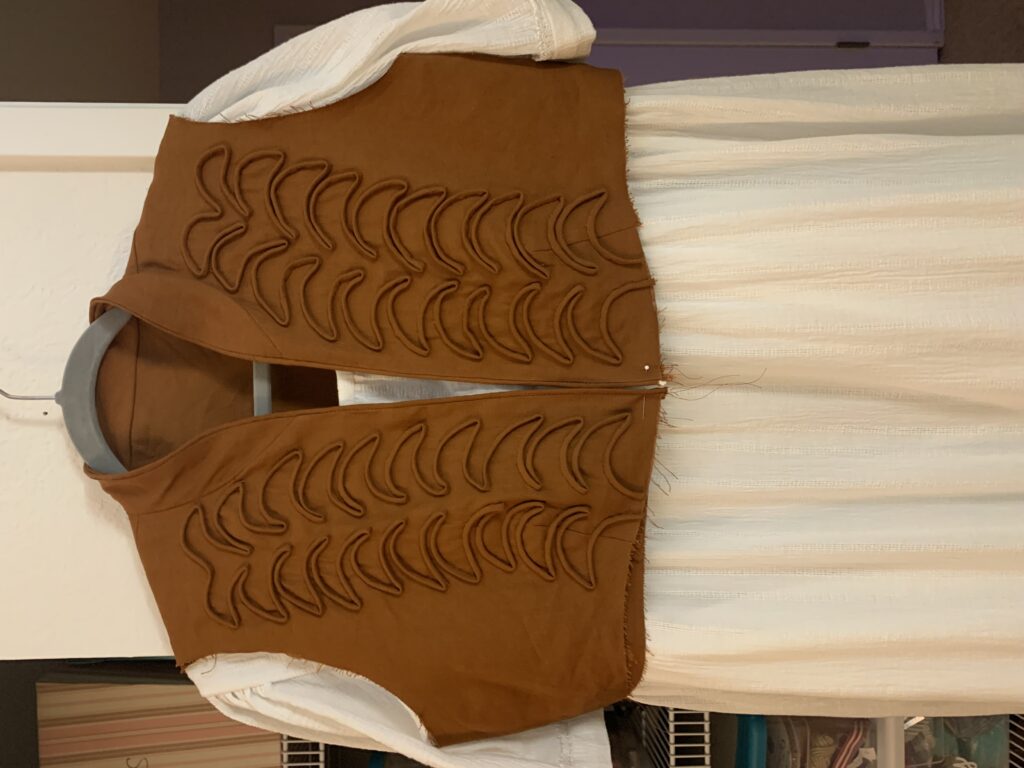 I made all the piping too!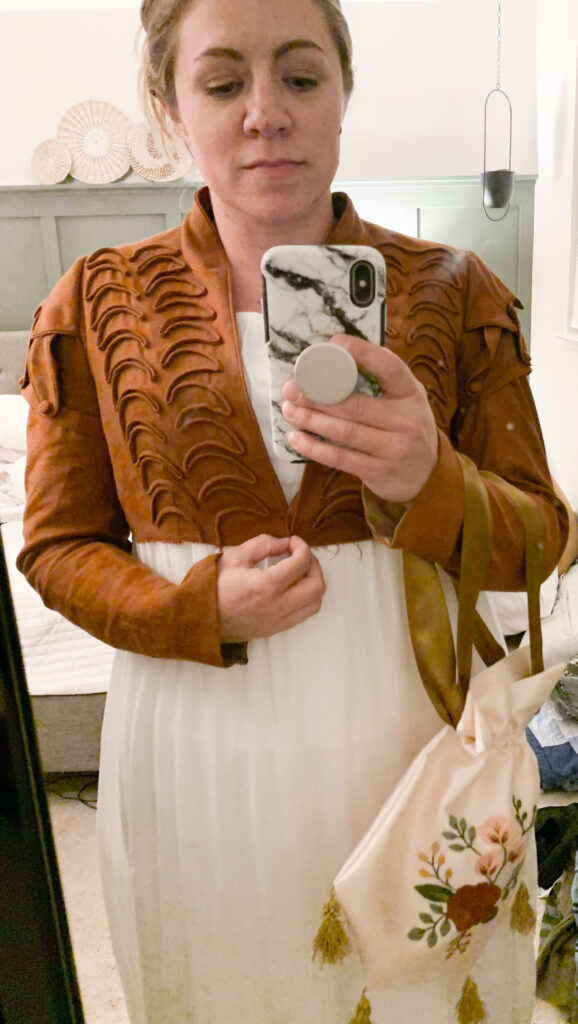 I absolutely loved how it turned out. Totally worth all the effort!