I started this cross stitch on March 13th, 2020, basically the day Covid really started for most of us. It took me 10 months to finish, but I did finish it! It really was a labor of lov-wait no. A labor of boredom, stress, anxiety, and a coping mechanism. HA! It did give me a creative outlet and something to do for the hours on end we were stuck at home last year (and this year too).
Especially here in California, living in one of the strictest counties, it was rough. It's funny too, I can remember the different shows I was bingeing at some parts…like the Matterhorn section was Tiger King season, and the steamboat portion was The Last Ship. lol!
Anyway, I am really excited that it's done, and it looks so cute hanging in my Disneyland hallway! I'll add some pics of that here too! links at the bottom!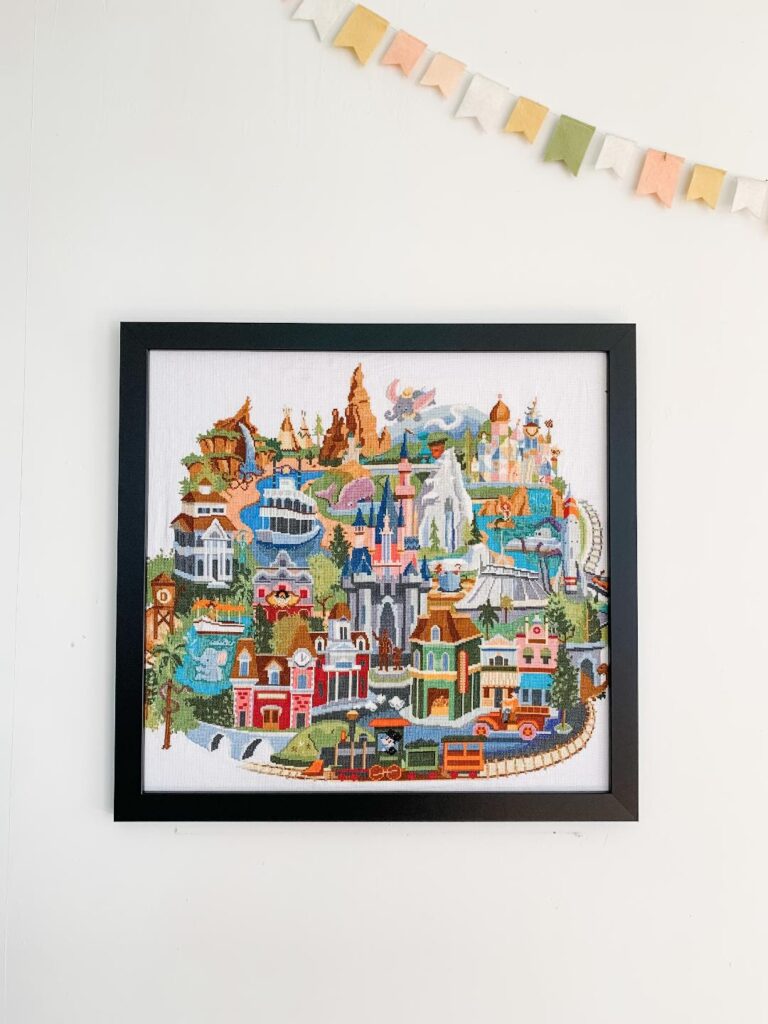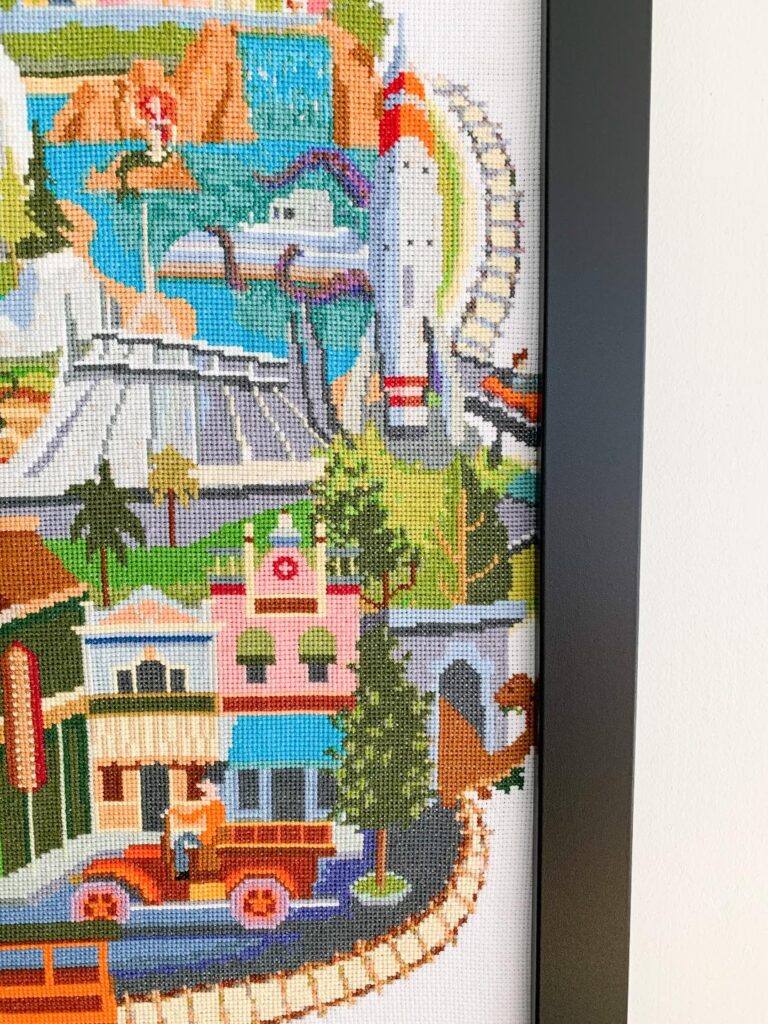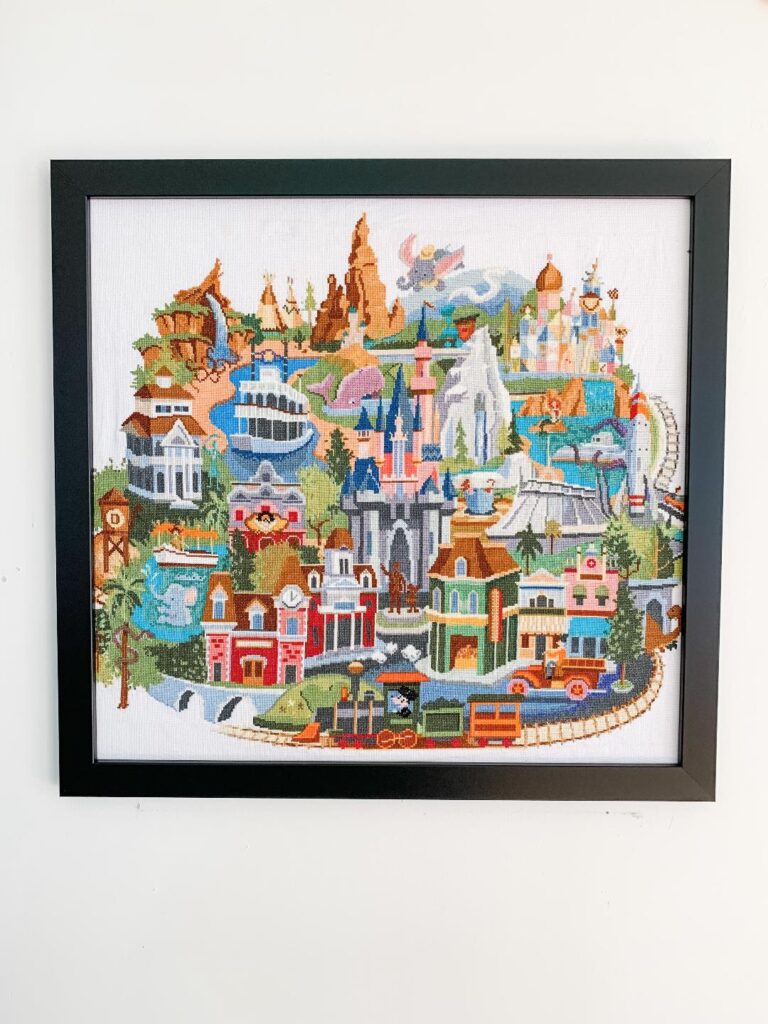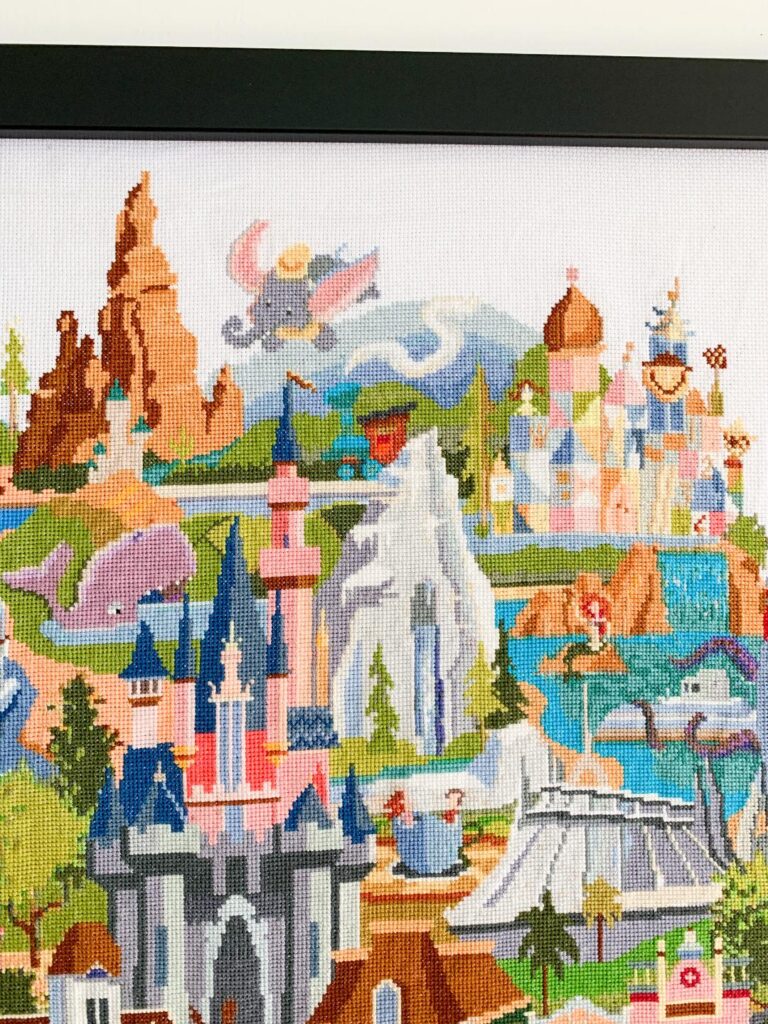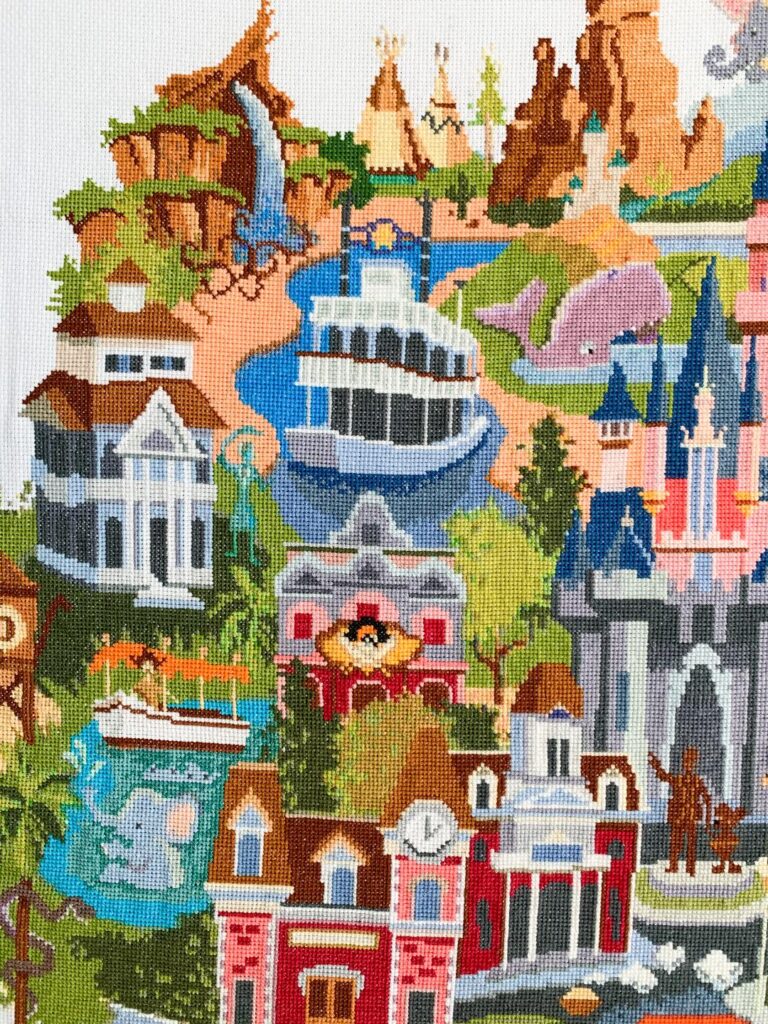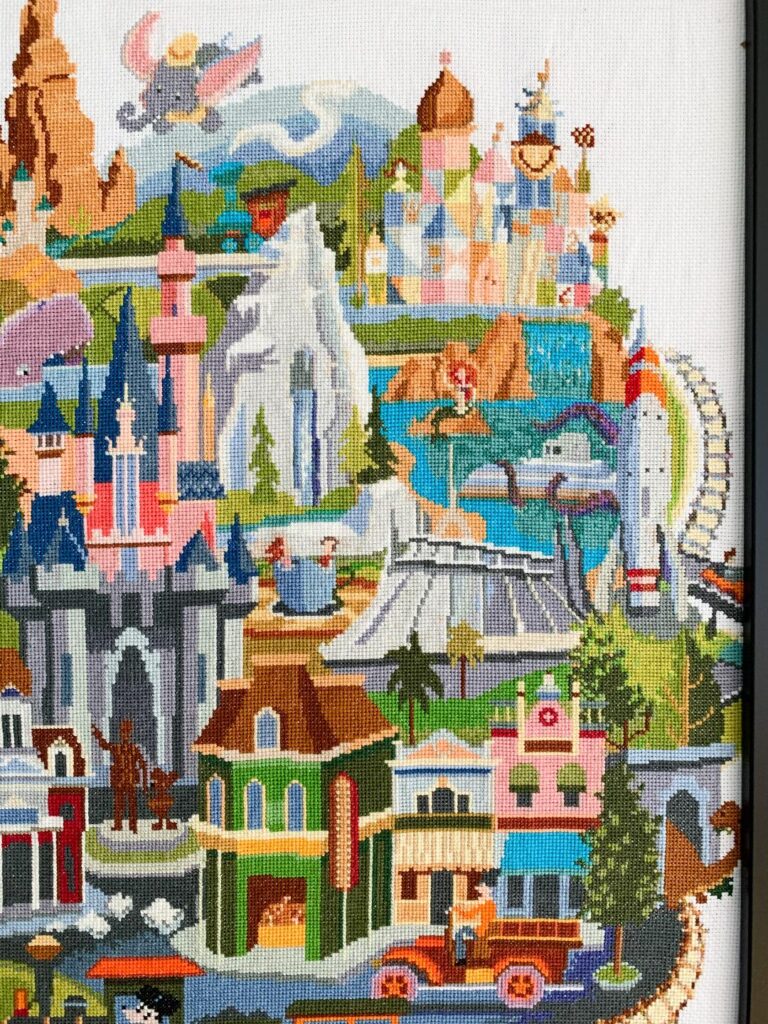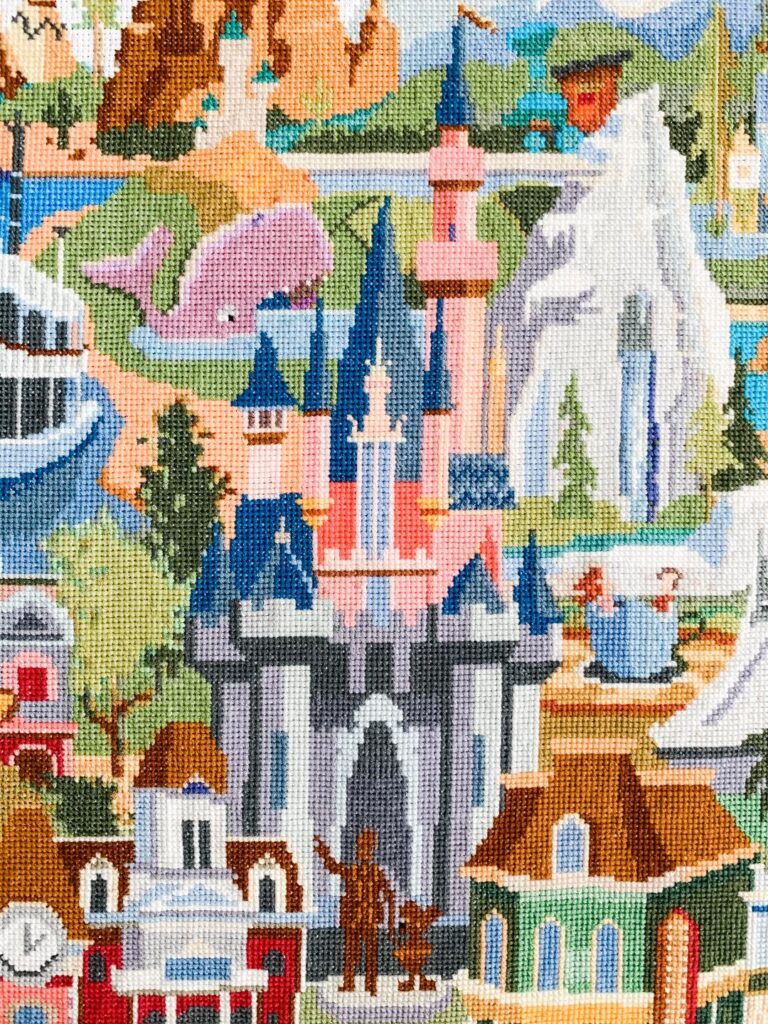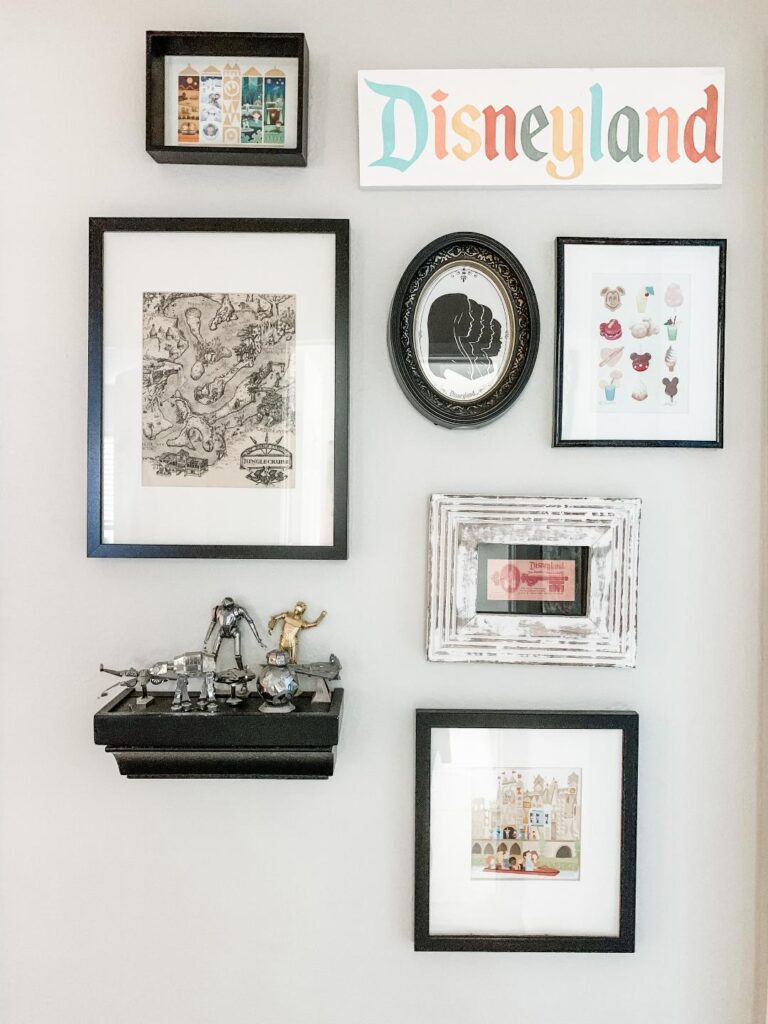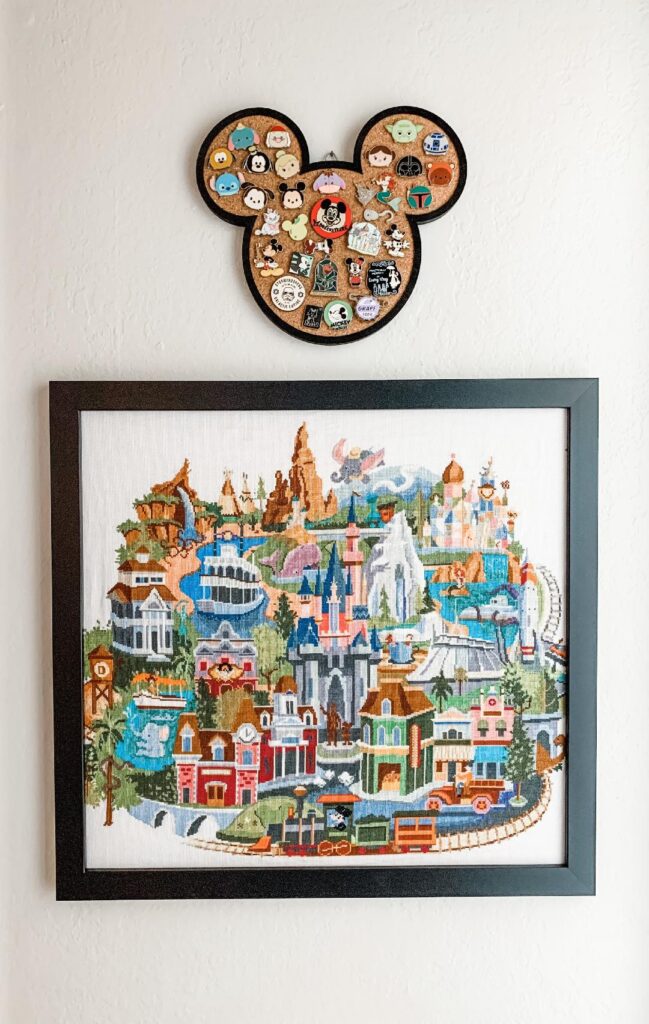 This is a link to the pattern search on Etsy, there are several people selling this pattern and the shop I purchased it is no longer selling it, so I'm not sure who the original creator was. So if you want to grab the pattern, you can decide!
Mickey Mouse pinboard -this is the shop I got it at!