We finally finished our master bathroom renovation! The real one!
I did this small makeover a few years ago to tide me over, but was so glad to finally flip this bathroom!
I like to make a rough mock up in illustrator whenever I do a room, just to make sure everything flows together, and this is what I ended up with-there were MANY changes along the way, and I purchased no fewer than 6 shower curtains to audition, but I love what we ended up with! It's fresh and classic and clean.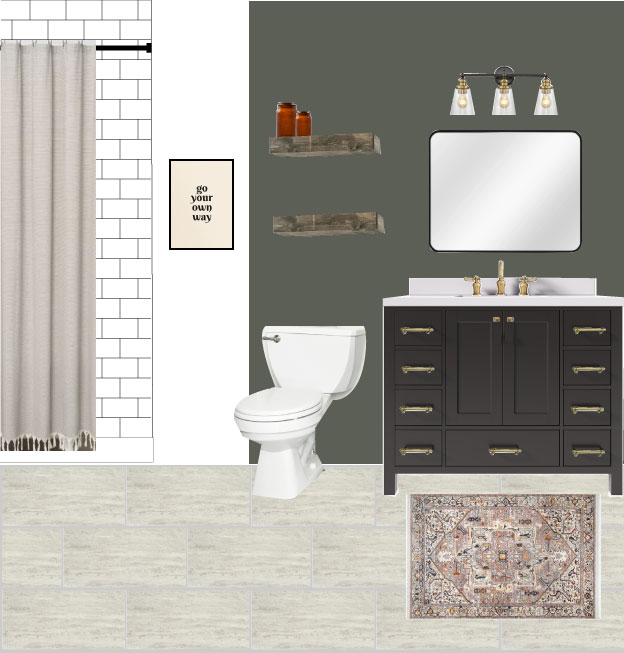 To remind you, this is what we started out with-the original floors and vanity from 1978-I mean, we lived with this for 12 years! so bad.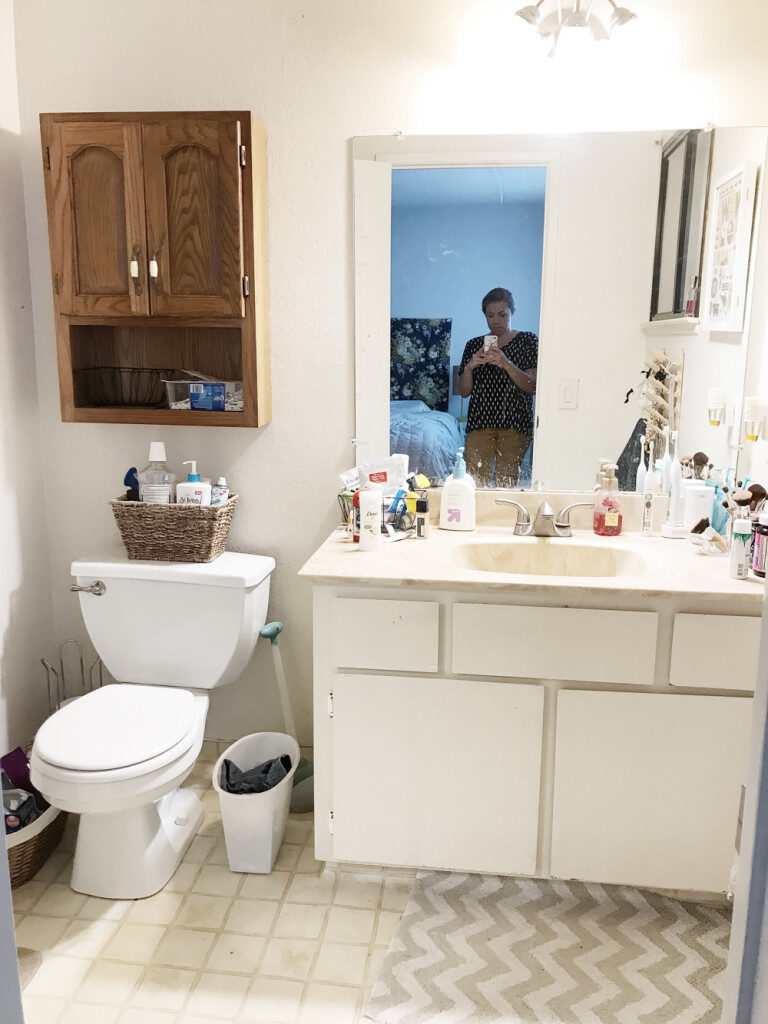 Now this is what it looks like!
SOO in love.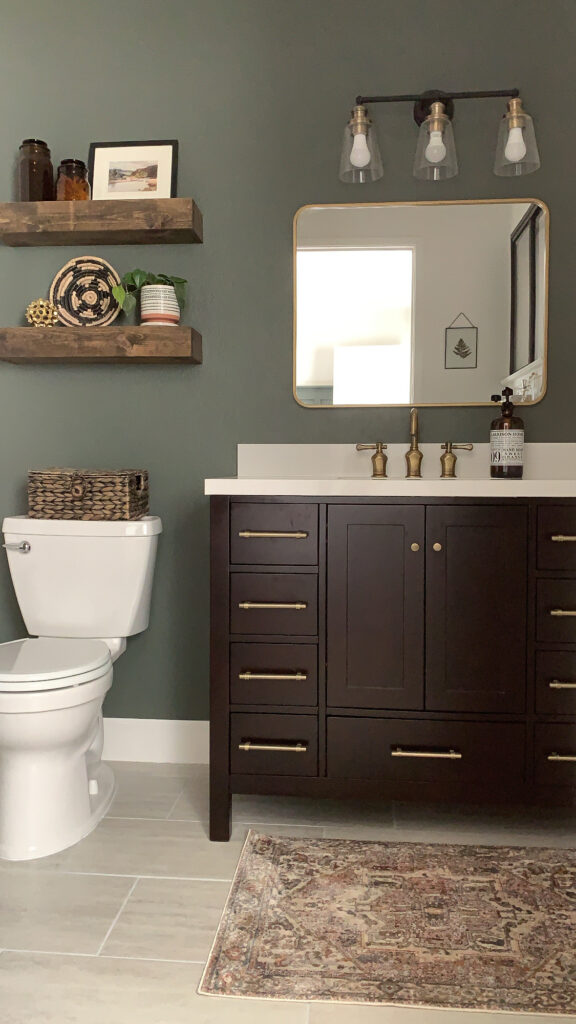 We're no renovation experts, but we love saving money by doing things ourselves, and have a few projects under our belts, so we dove in with gutting the place, ripping out tile, those awful coved floors, removing the old vanity, toilet, etc…and then replaced it all! I will link what I can at the bottom but mostly I just want to share pics!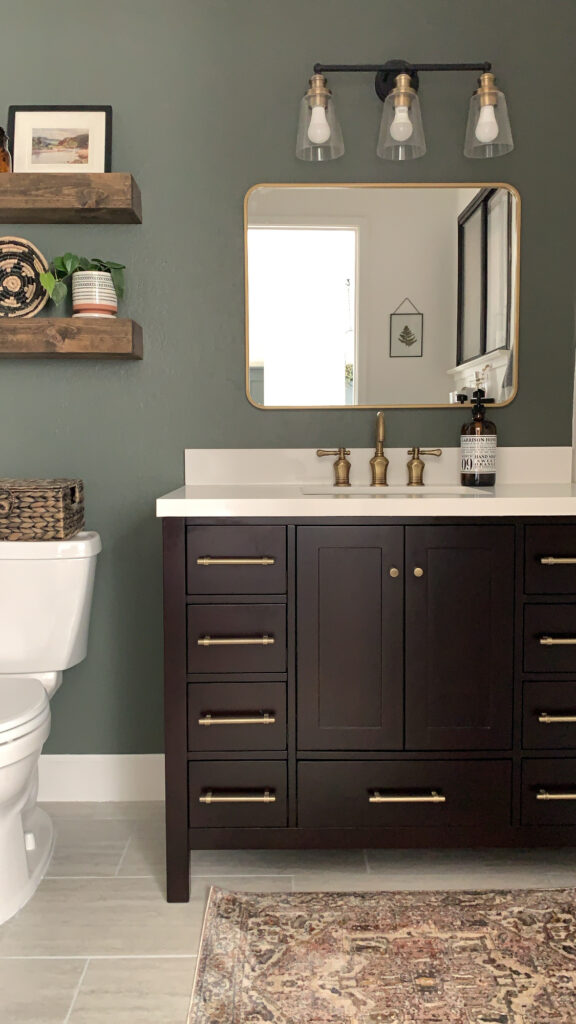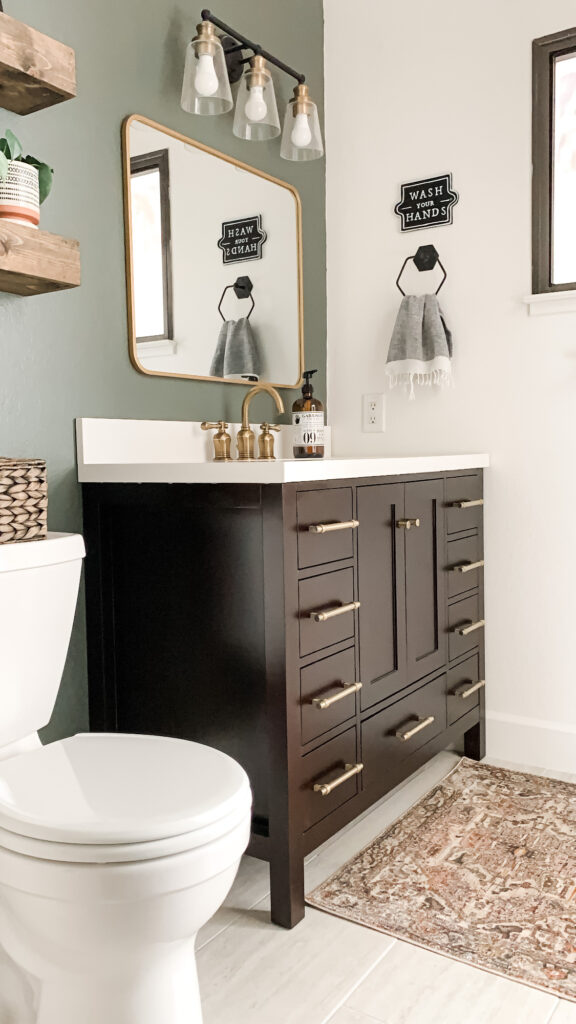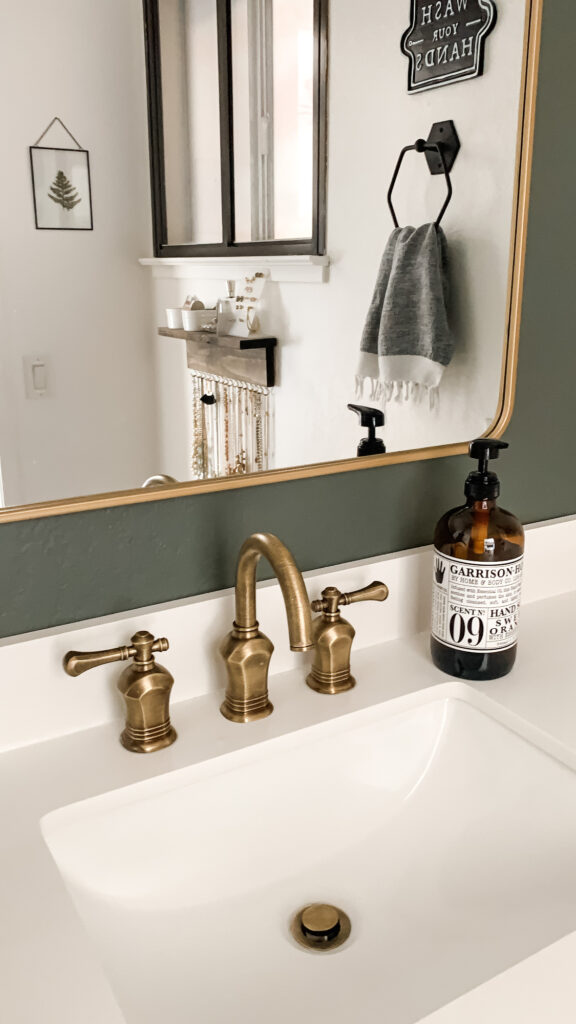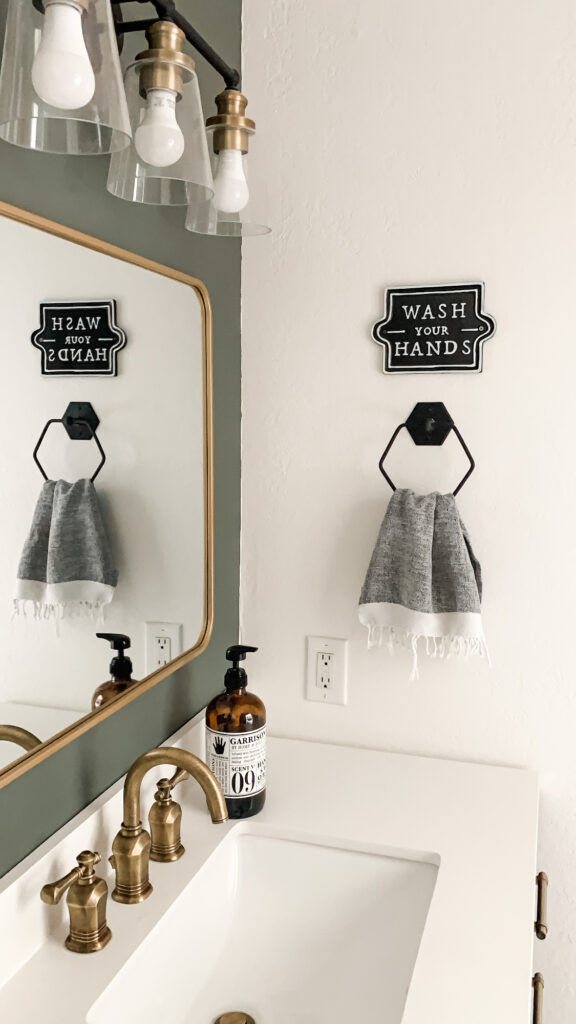 I had a lot of fun picking out all the pulls, faucets, etc…and love how the Wash your Hands sign looks above the towel thingy!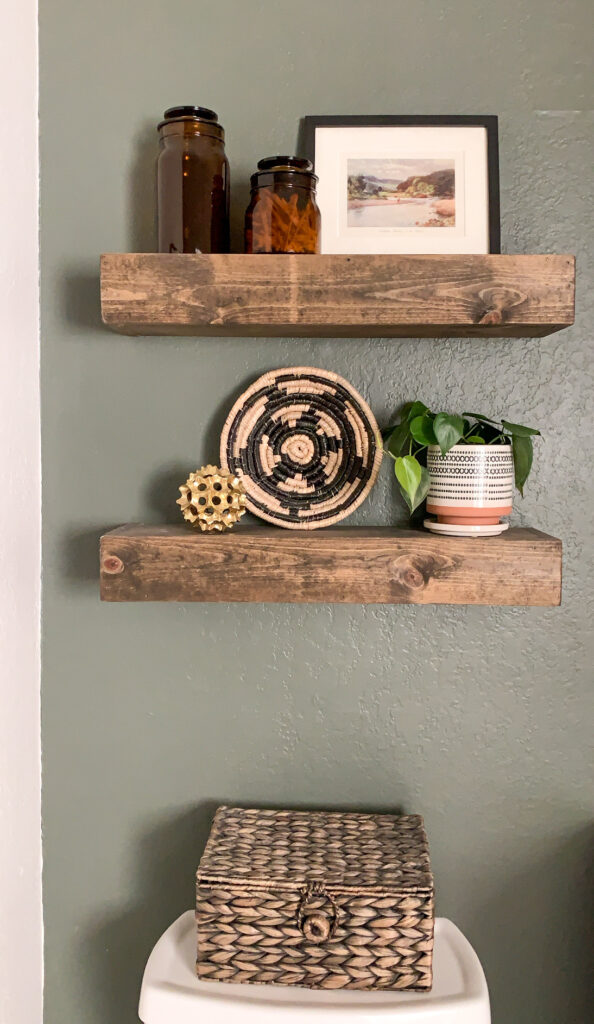 I had fun styling the shelves I built during the mini makeover-I ended up keeping them in the same place and still love them!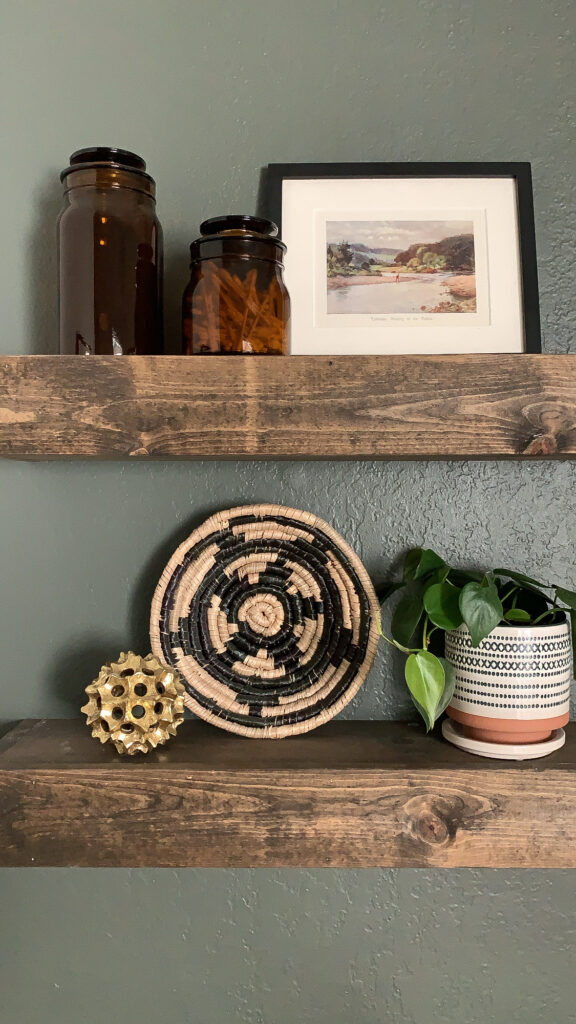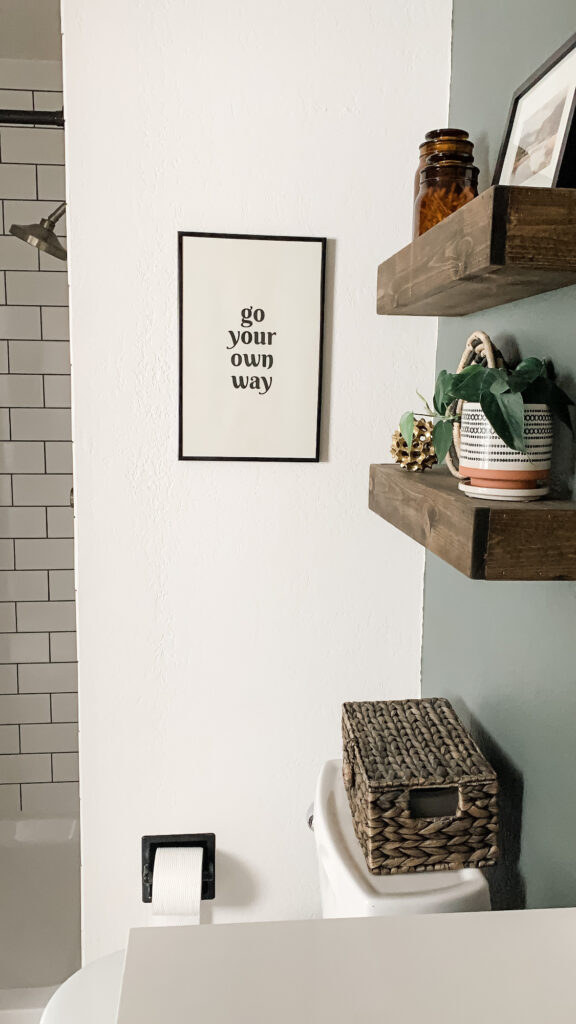 OK stay with me here. I grew up listening to Fleetwood Mac and so I when I saw this art I thought it was awesome, but then when I realized the double meaning of the quote, I couldn't stop laughing. Yes, I am 36 years old but acting like an 8 year old at heart. HAHA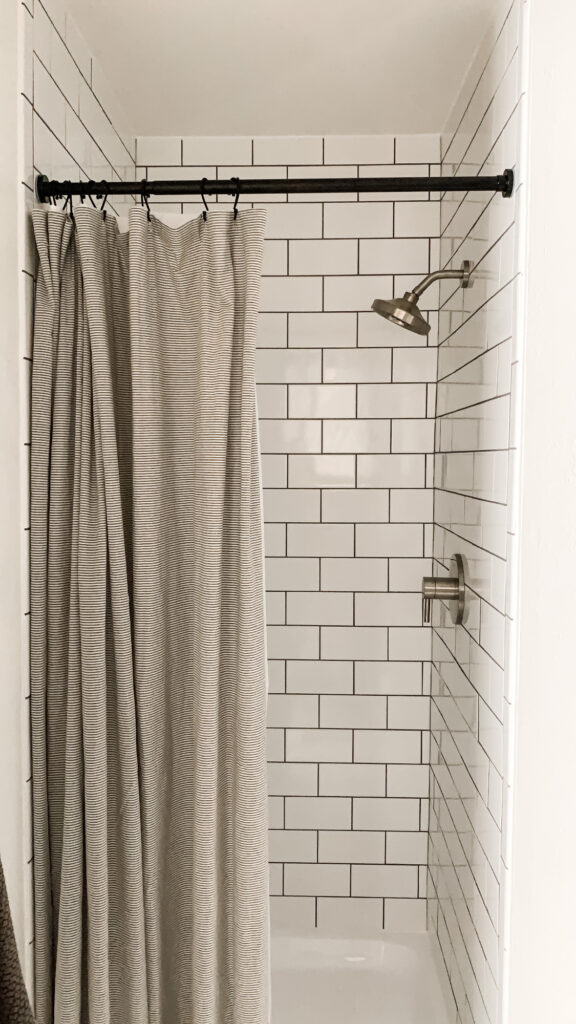 I don't have a before of the shower and you can just count yourself LUCKY that you didn't have to lay eyes on it. It was a 42 year old shower let's just leave it at that.
I knew I wanted to tile up to the ceiling with subway tile, and besides some learning curves with the mortar, it went well-just A LOT of work. It ended up being so gorgeous that I don't even care though!
We used a regular sized shower curtain but layered it with a longer liner so that it would cover the gap between the striped curtain and the shower.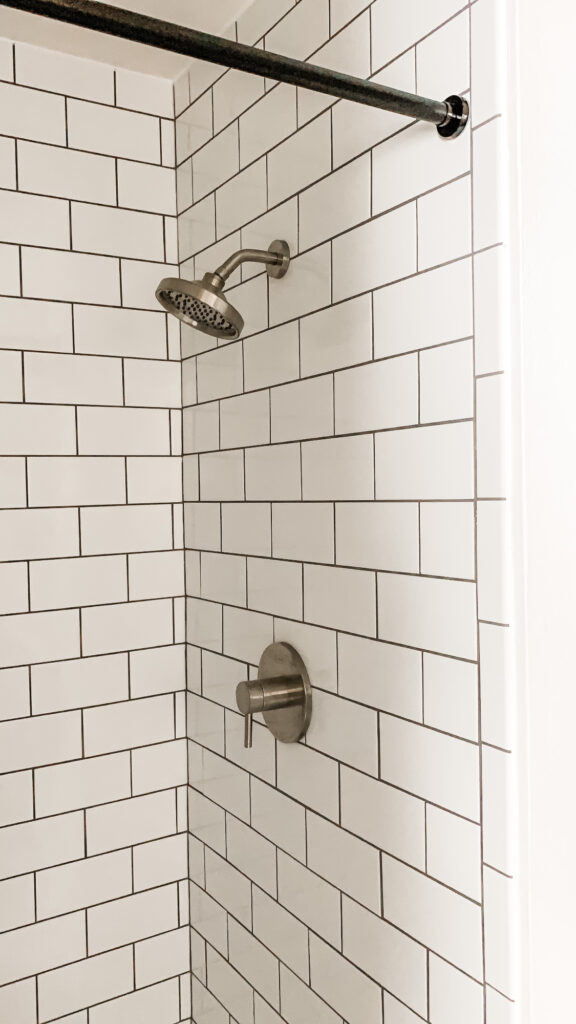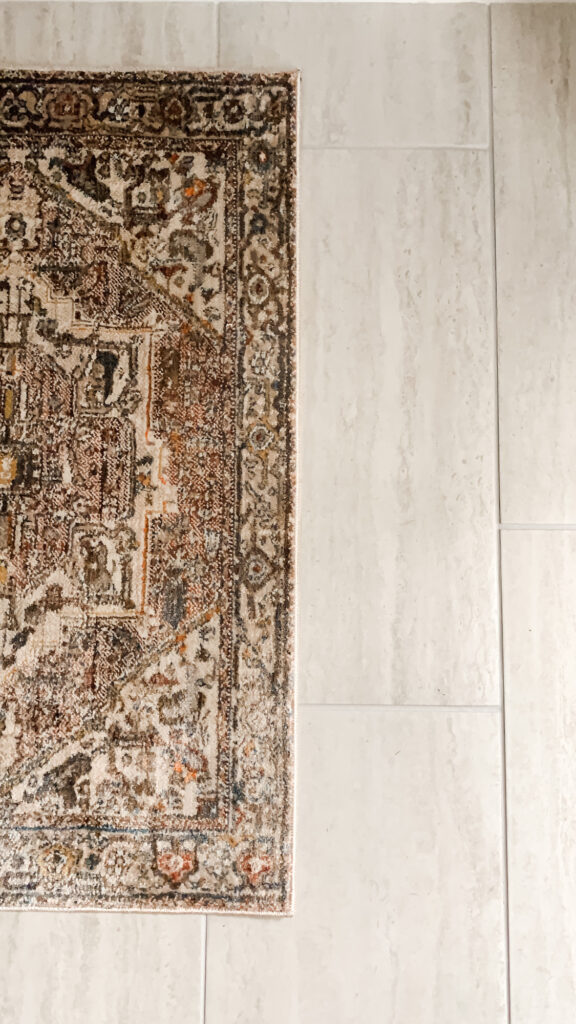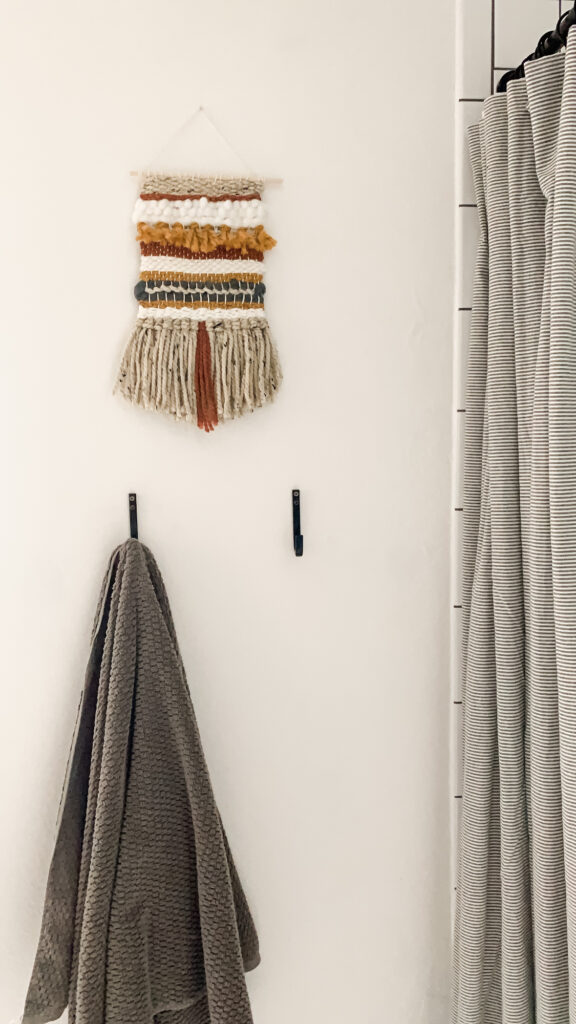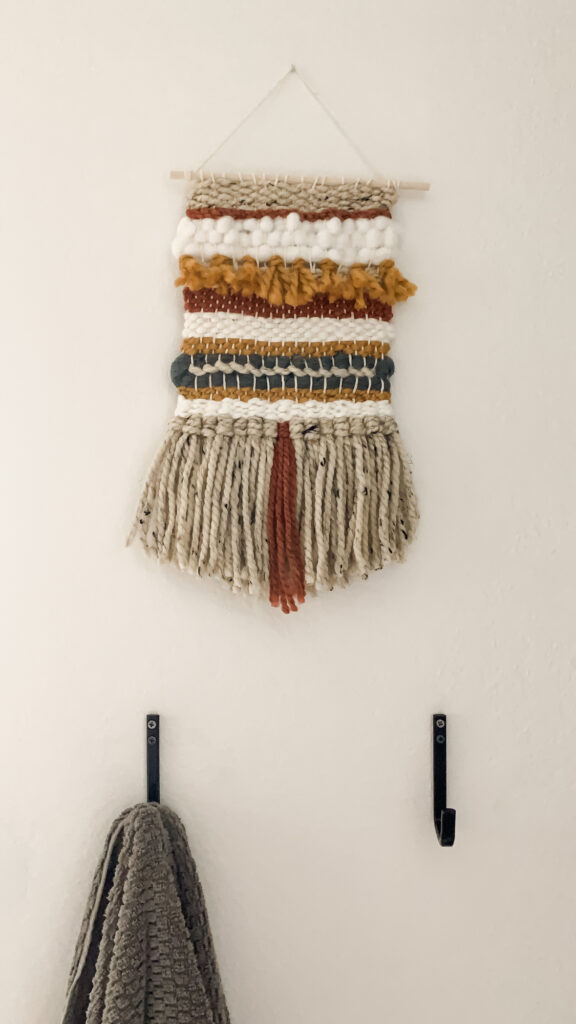 I made this woven wall hanging to pull in the colors from the rug and stuff on the shelves, and I love the texture it adds to the wall!
I also replaced the towel rod with hooks, they were a more efficient use of this space and would be used a lot more than the rod. They look so cute!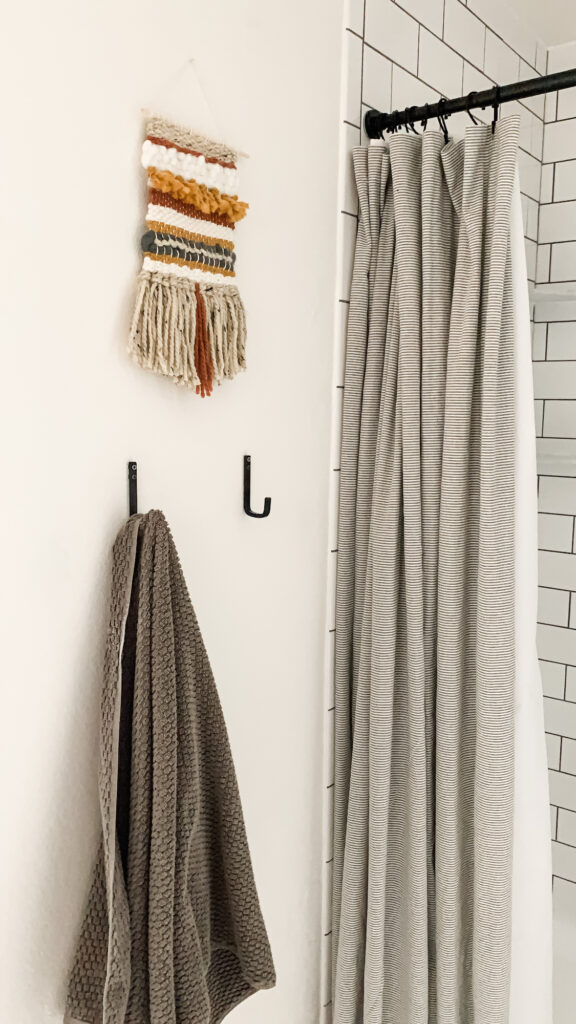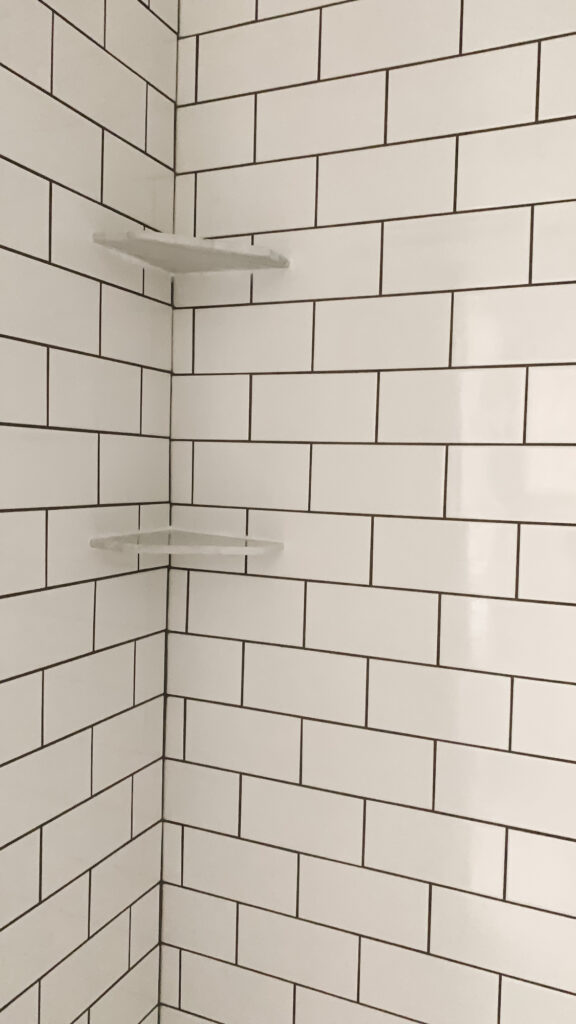 We wanted to add corner shelves in the shower for shampoo, etc…so we installed these with the instructions, but the one on the bottom (even after doing the adhesive instructions right), slipped down on the right. Now you can't not look at it, right? sorry. We were so mad that we didn't notice it until it was too late (It was super firm and then we walked away from it for a few hours and it had slid down) but oh well, better drainage, Rory said! lol.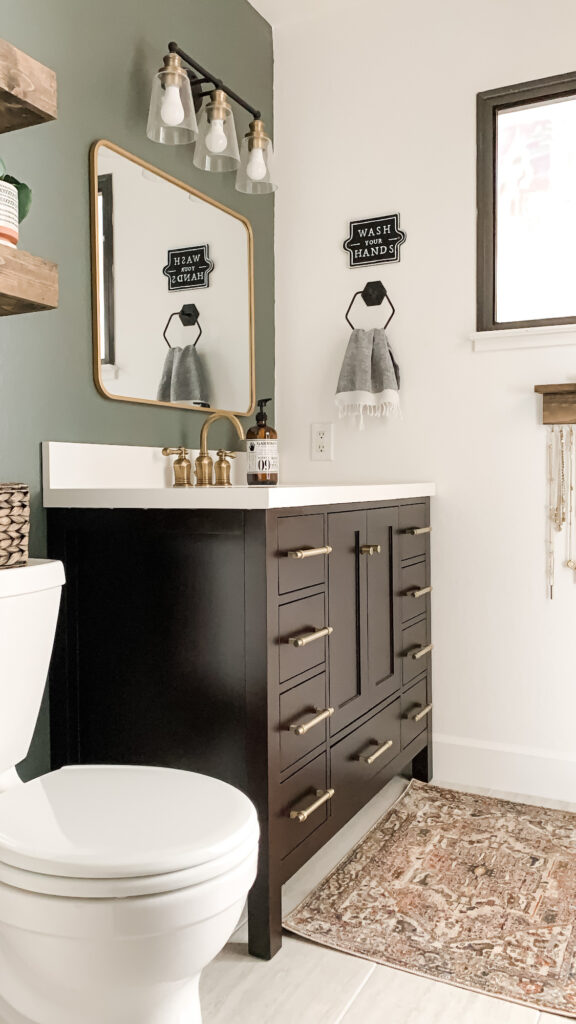 So there you go! Finally finished and totally a HUGE upgrade. I feel so fancy brushing my teeth at this vanity. (and oh the drawers! so many drawers. love the storage!)
Here are the links! Some are affiliate links. 🙂
Green Paint Color: Woodland Lichen by Sherwin Williams
White Paint Color: Swiss Coffee by Kelly Moore
Rug(size 2'x3′)
Shelf Artwork: Vintage 1920's print, from Etsy
Soap: Marshalls
Planter: gifted
Gold accent piece & straw bowl: thrifted
Basket on toilet: Home Goods