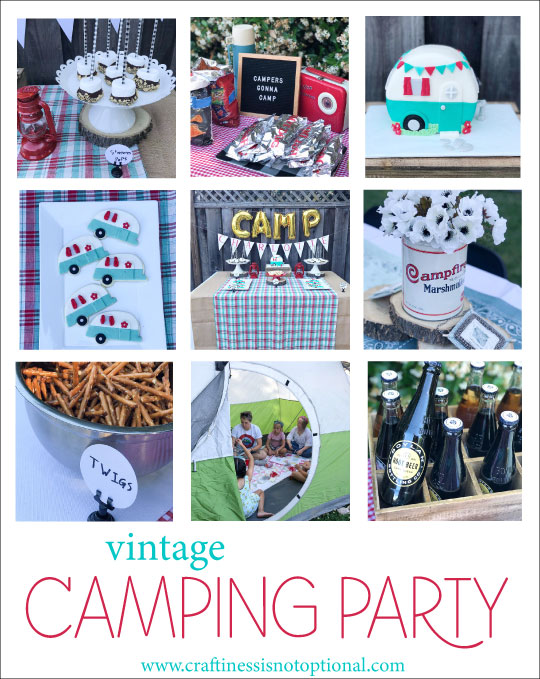 Charlotte picked a camping theme for her 9th birthday party, and at first I was a little stumped! Then I started poking around Pinterest and settled on a vintage summer camp vibe and got excited about planning it!
First, the invite! Invite is available in my Etsy shop!
Kept it simple with the decor & dessert table, just some gold letter balloons and a handmade banner below.
I found the vintage plaid fabric online, and layered it with a plain white tablecloth and burlap tablecloth.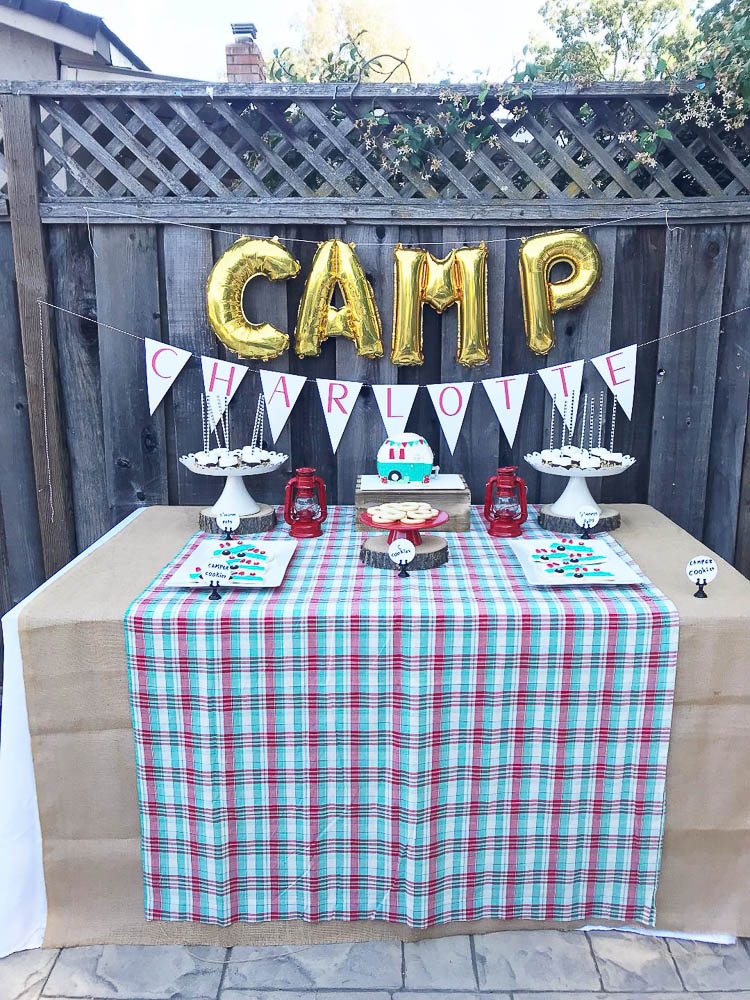 Since I fed them dinner, we kept the treats simple, with s'mores pops….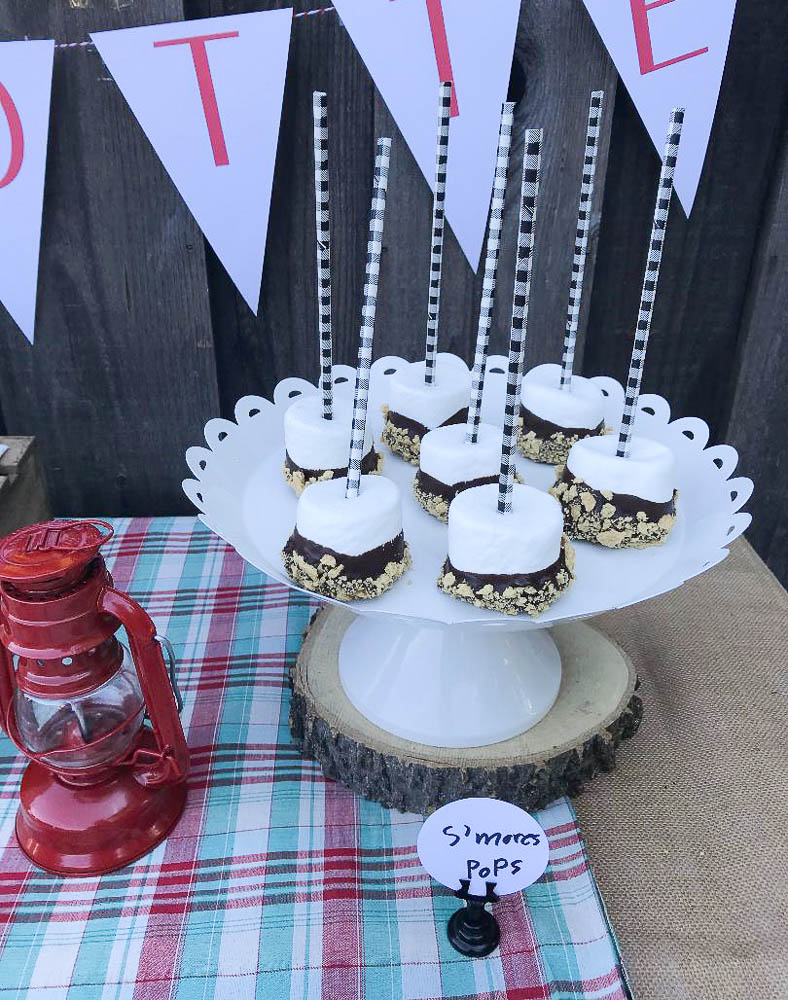 ….camper cookies (with fondant leftover from the cake, not royal icing).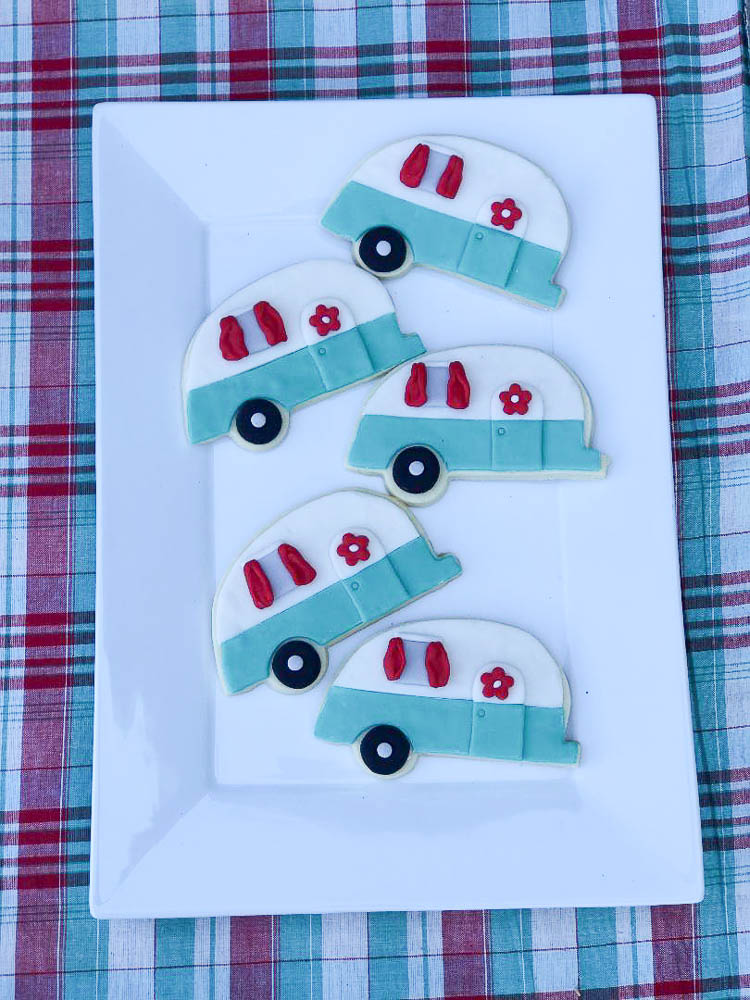 …and some we'll call, rustic, C cookies! I had Charlotte make the labels and I think they turned out so cute!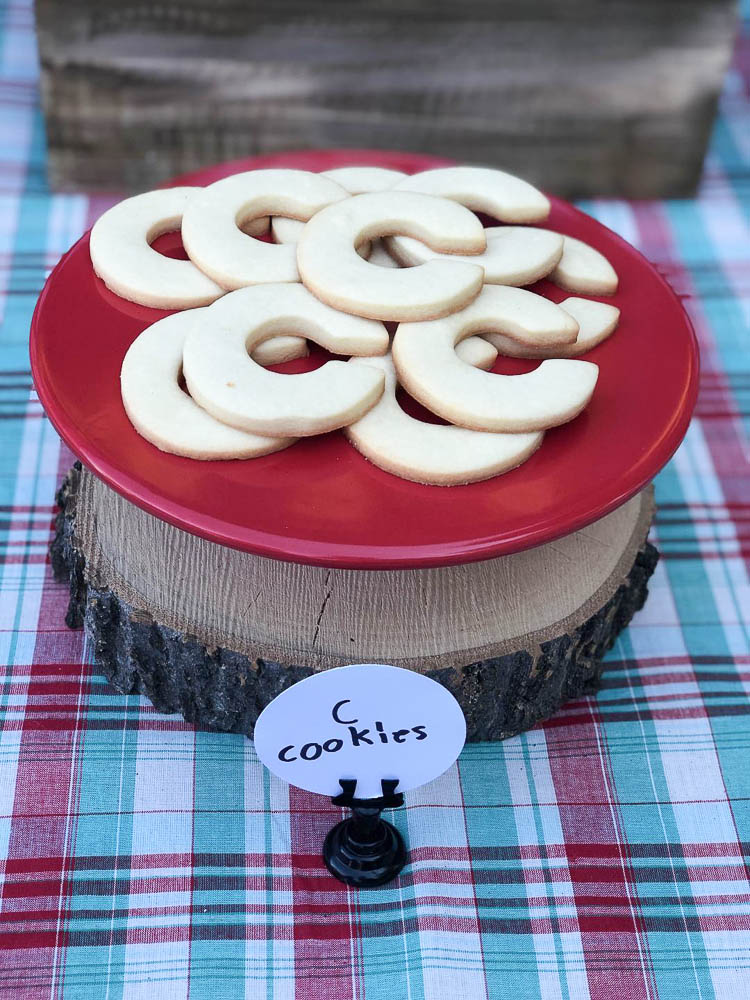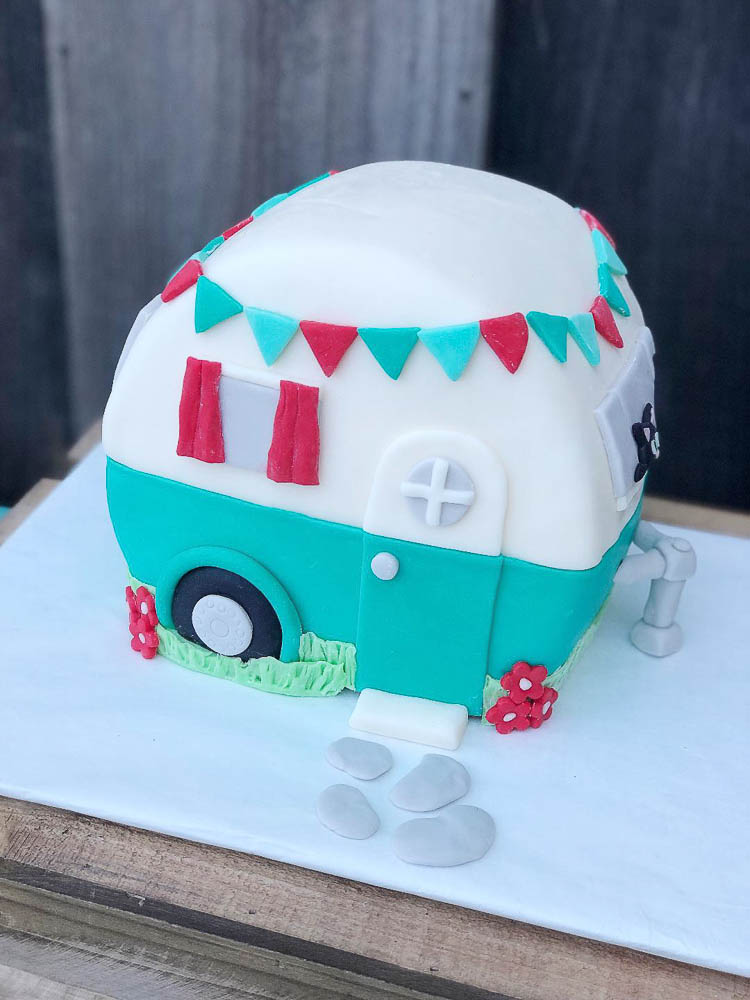 Now onto the cake! I had to make a vintage camper cake! I pinned quite a few camper cakes and then picked the aspects I wanted to use from each and made my own creation! My sister helped  with the decisions a bunch, she flew out for a quick visit and was able to attend and help with the party and set up! Thanks Nae!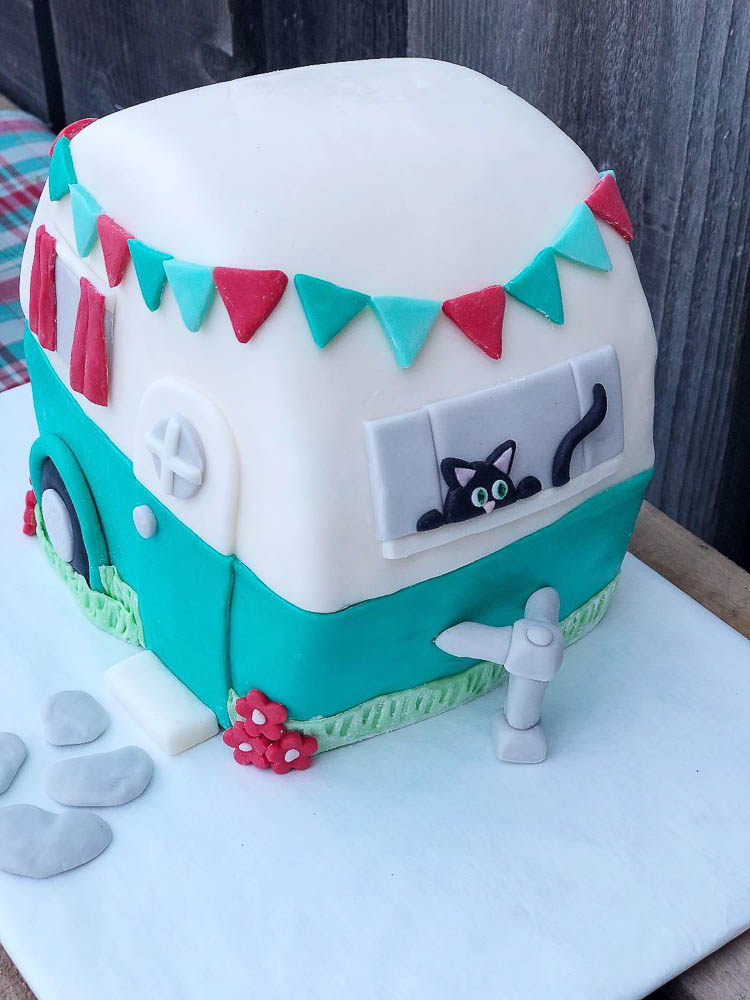 Sadie had the idea to add the kitty looking out the window, and Charlotte LOVED that! As you may know, she loves cats!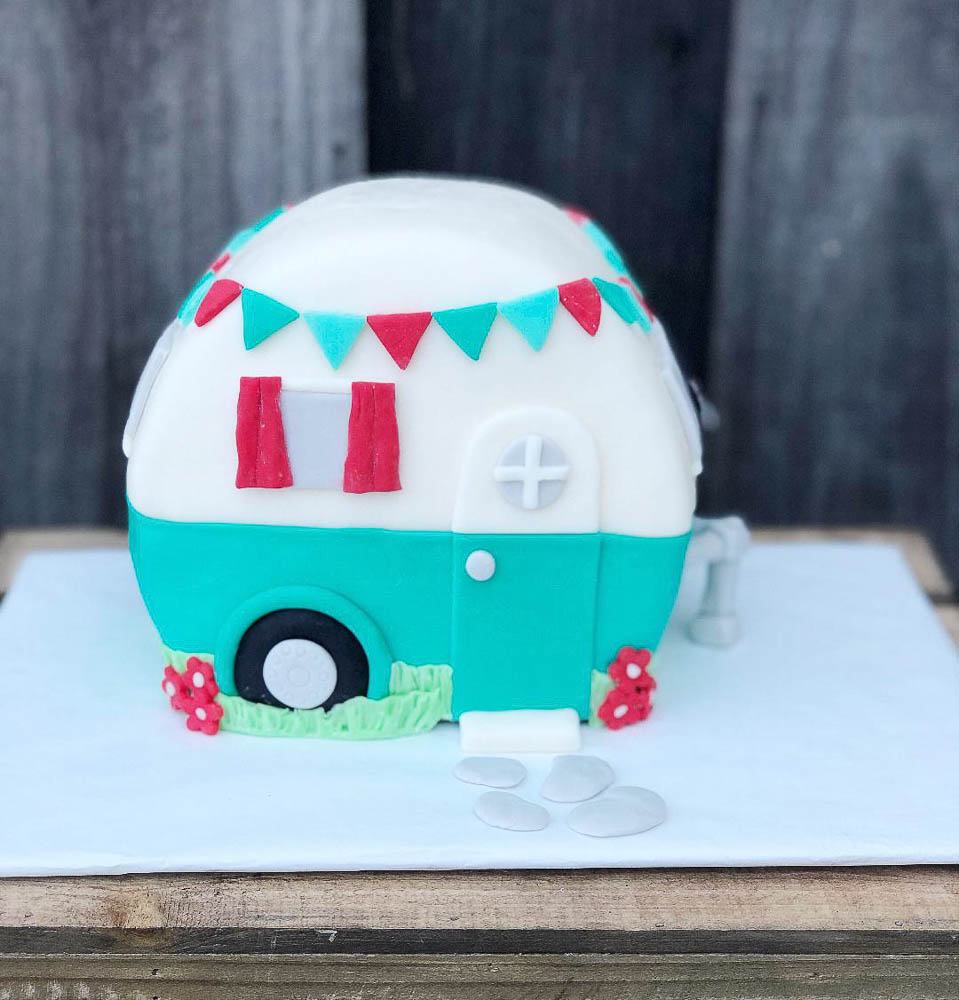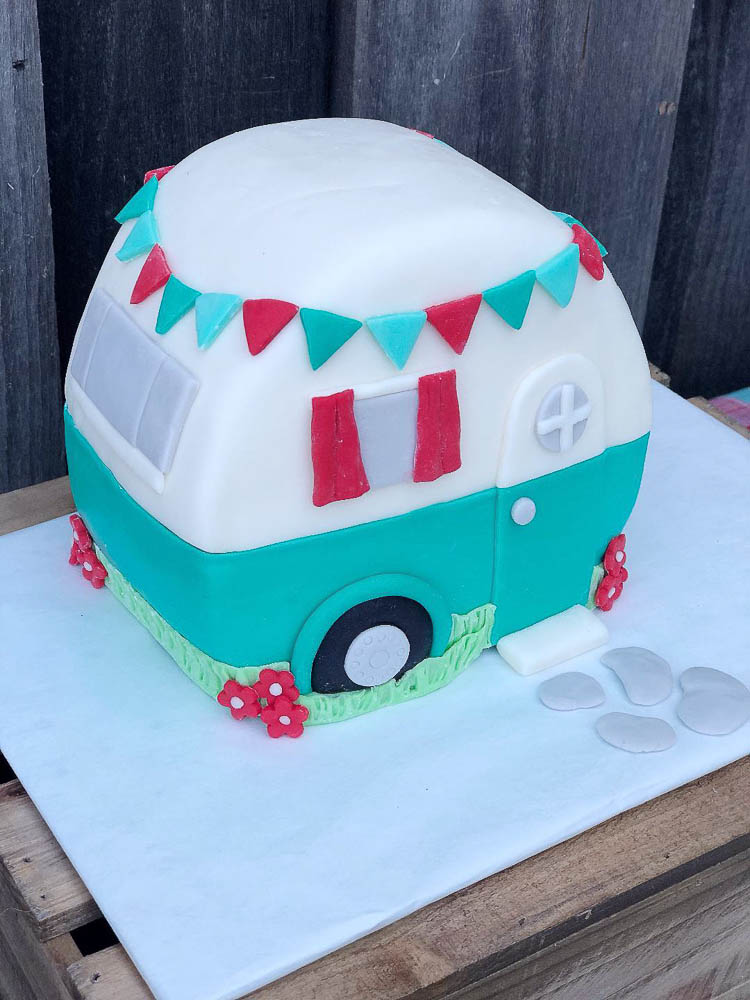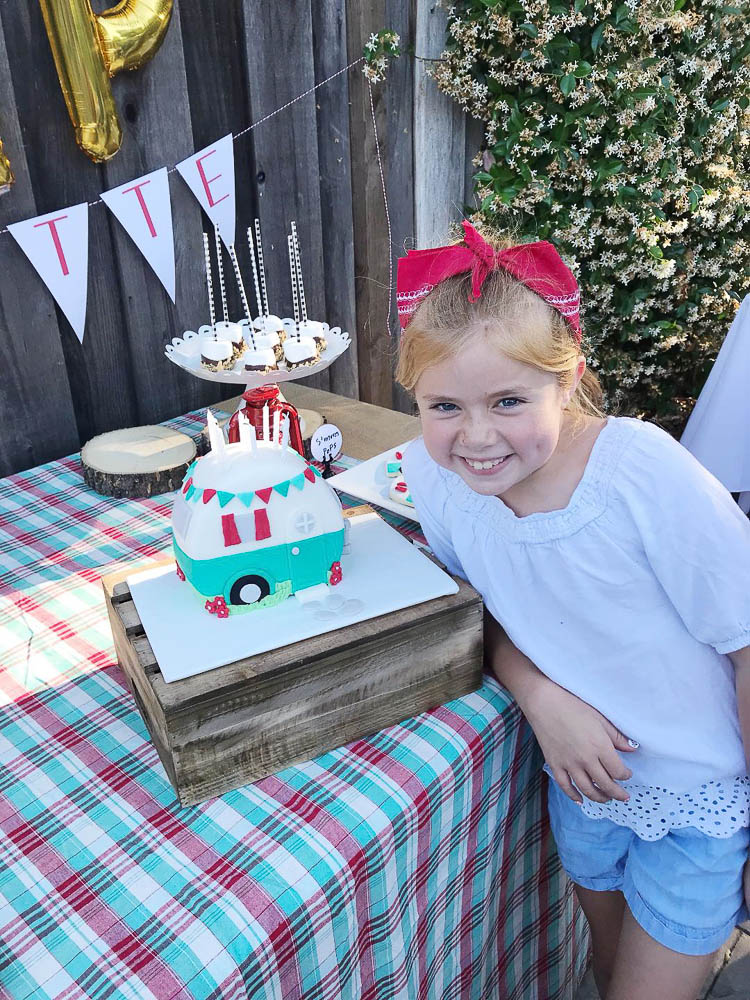 Each of her friends received a camping sticker book, hand-painted keychain, and bandana!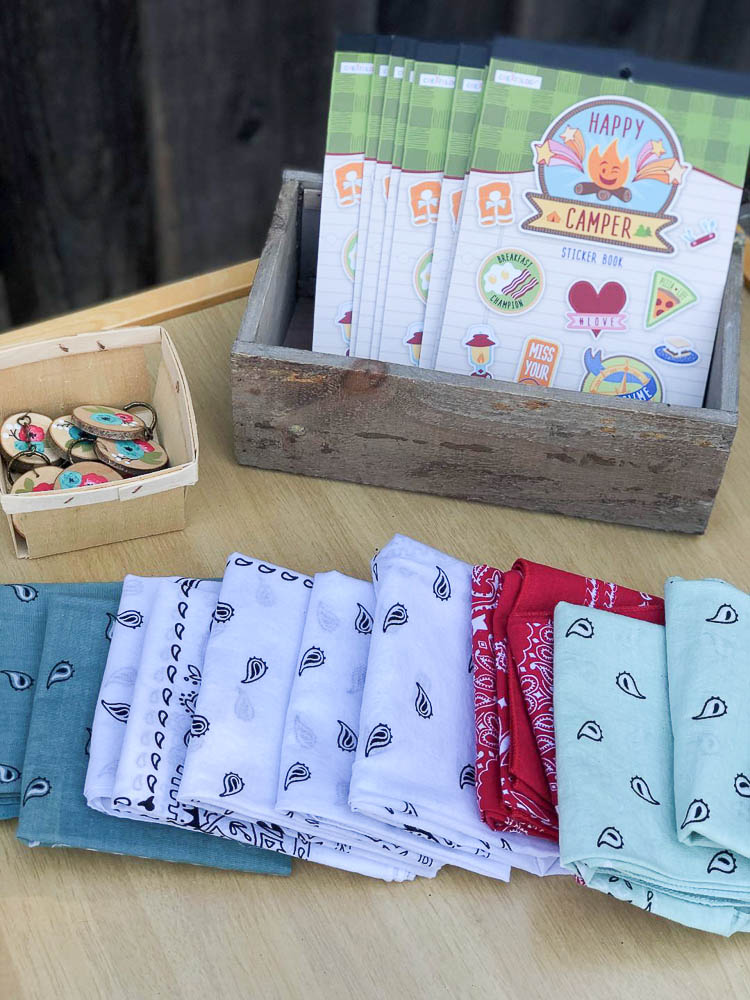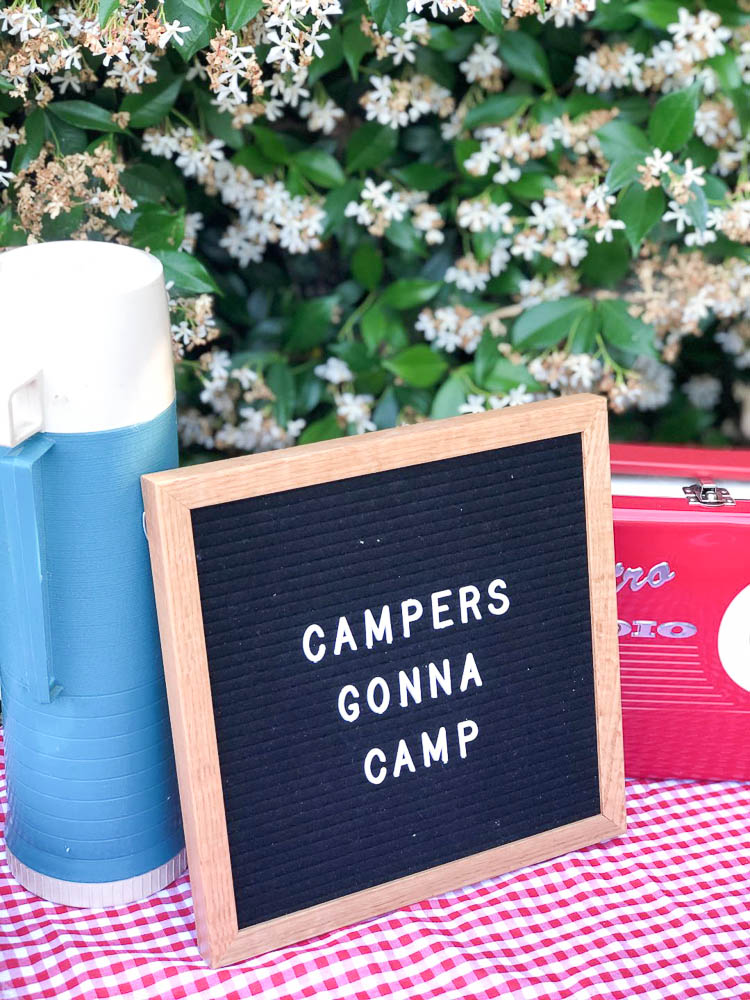 Thrifted some awesome props, and that fire pillow was at target dollar spot recently. Kinda made me wish I'd saved the one I used for this party though! you never know what you'll re use!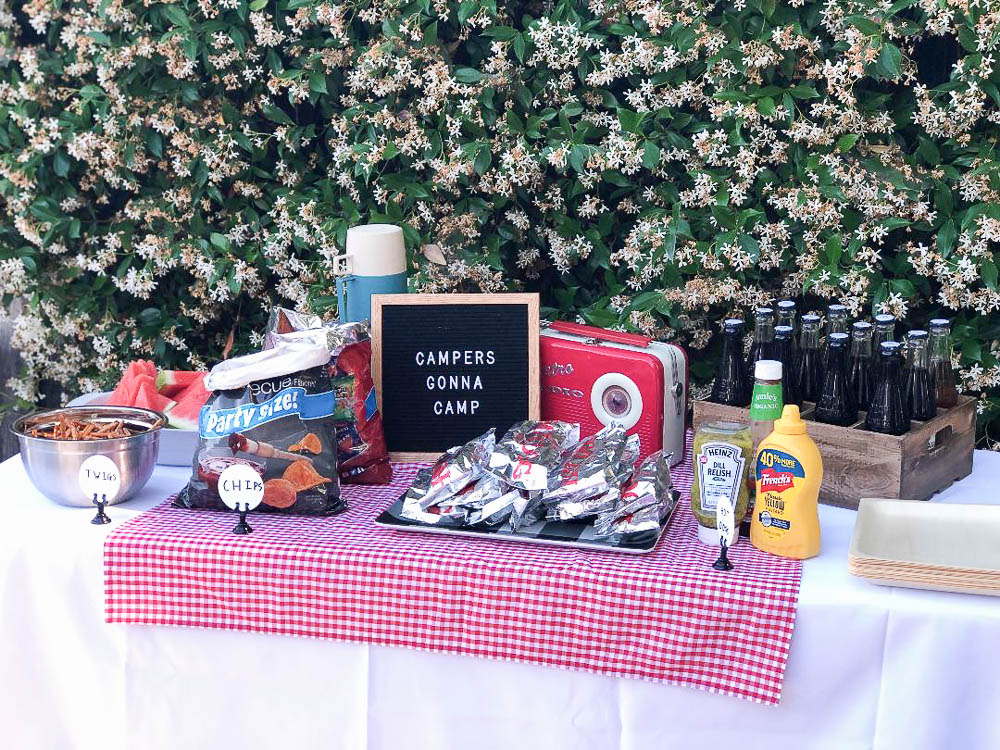 For food we had hot dogs, chips, soda, watermelon, and "twigs".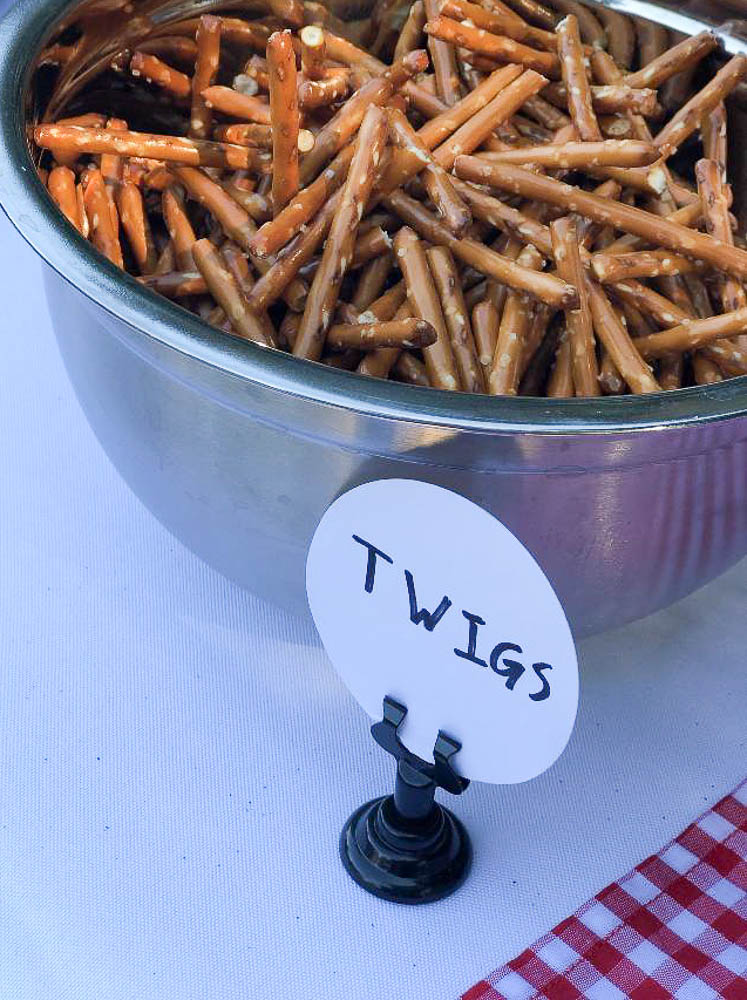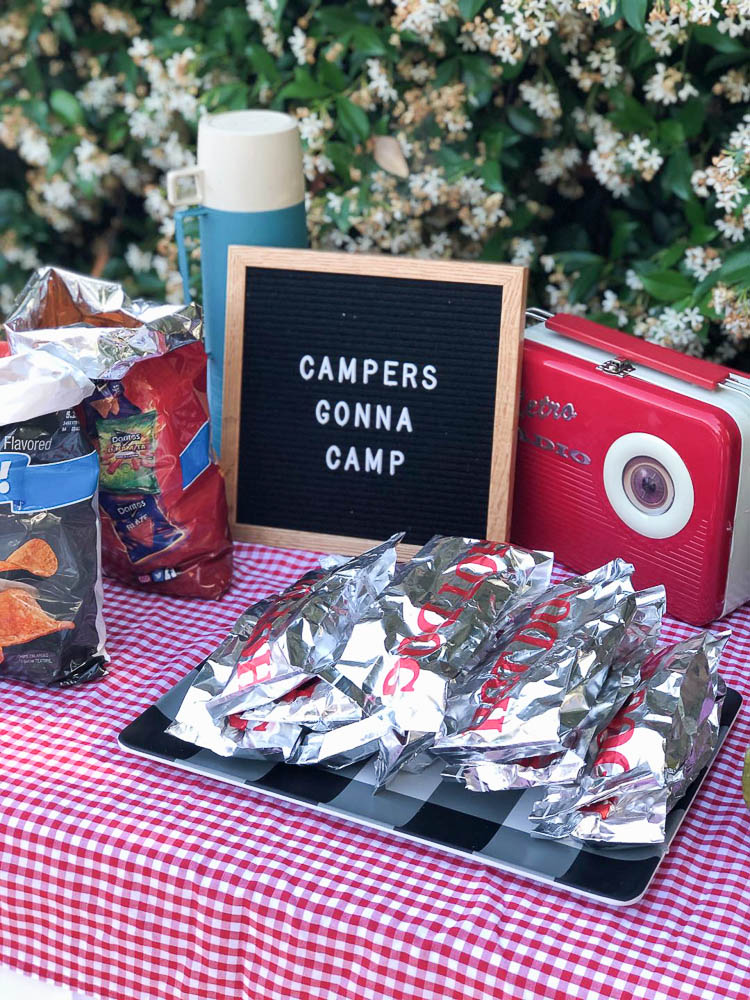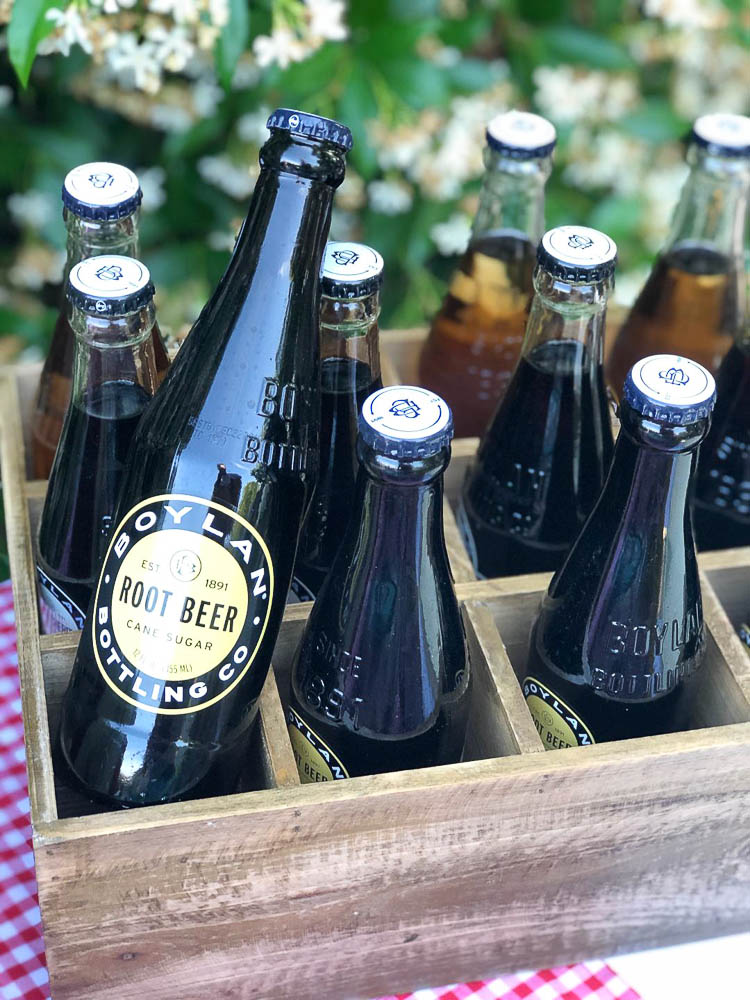 I love the vintage look of these soda bottles!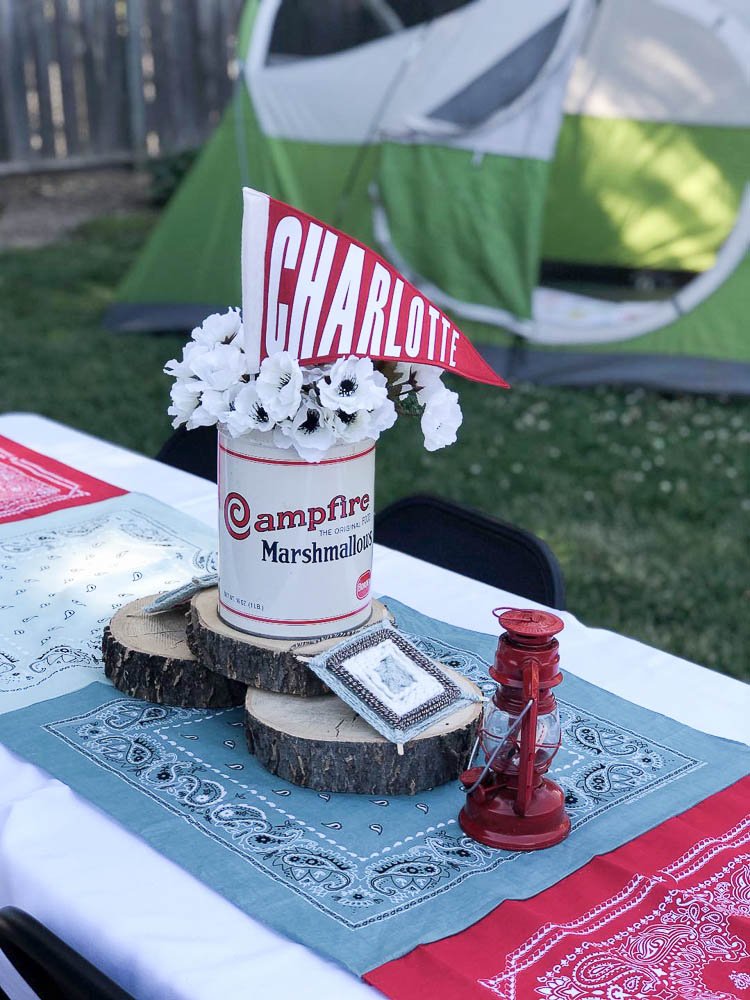 The girls all ate dinner here before the treats and craft. I made the runner out of extra bandanas, and the centerpiece with some wood slices, these lanterns (from the lumberJack party!)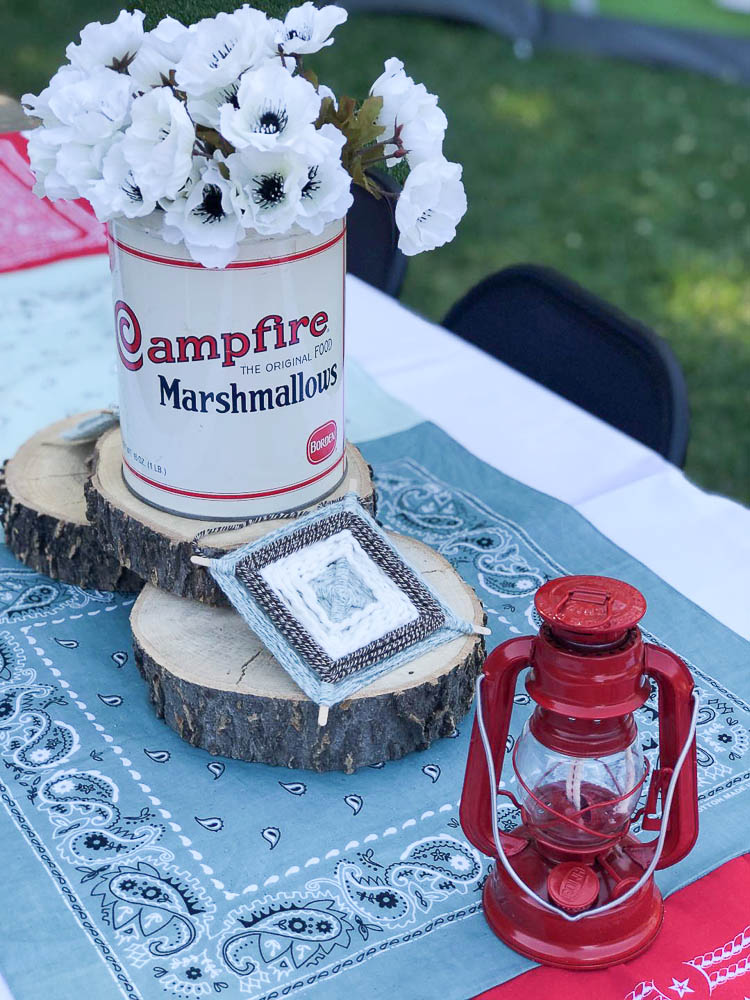 I snagged the vintage campfire marshmallow tin on Ebay, and made the Charlotte pennant out of felt.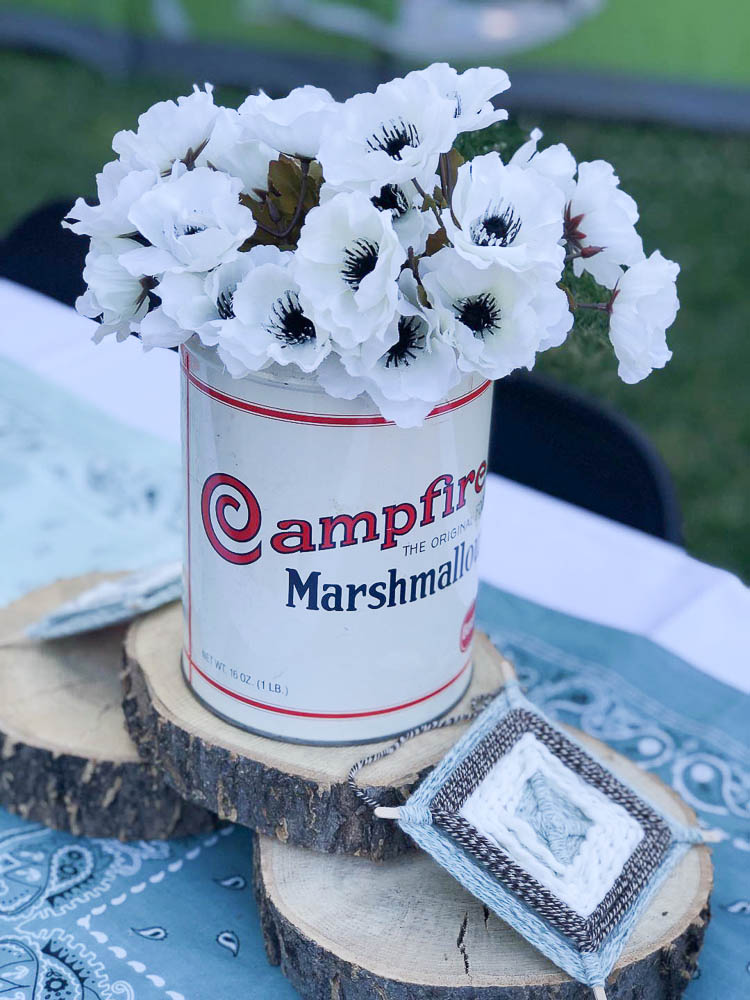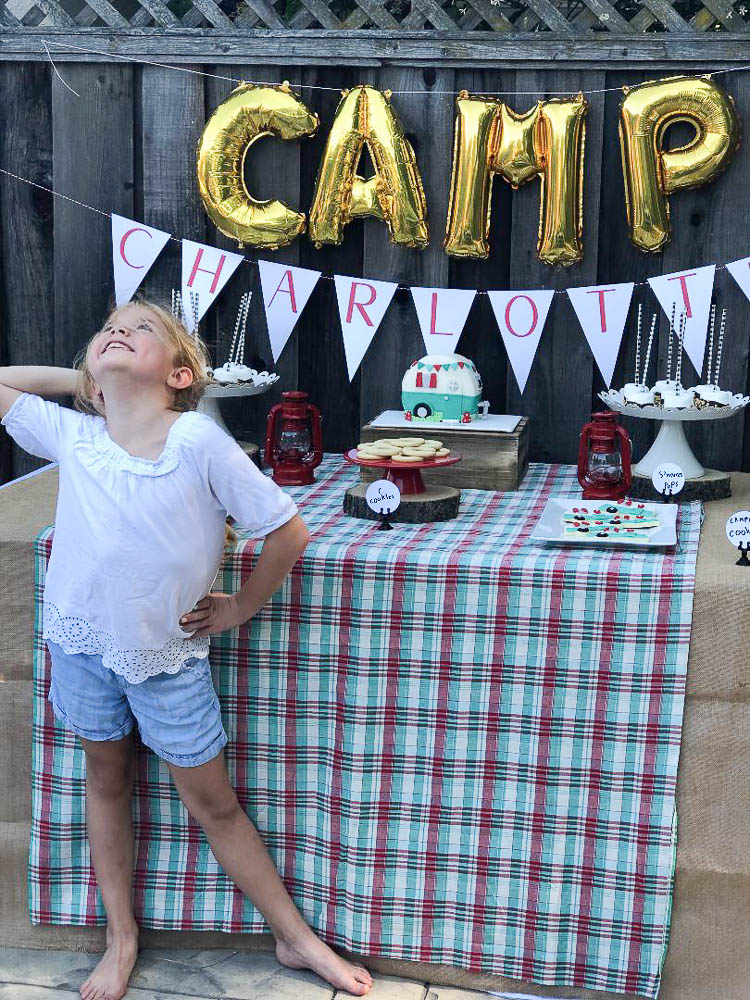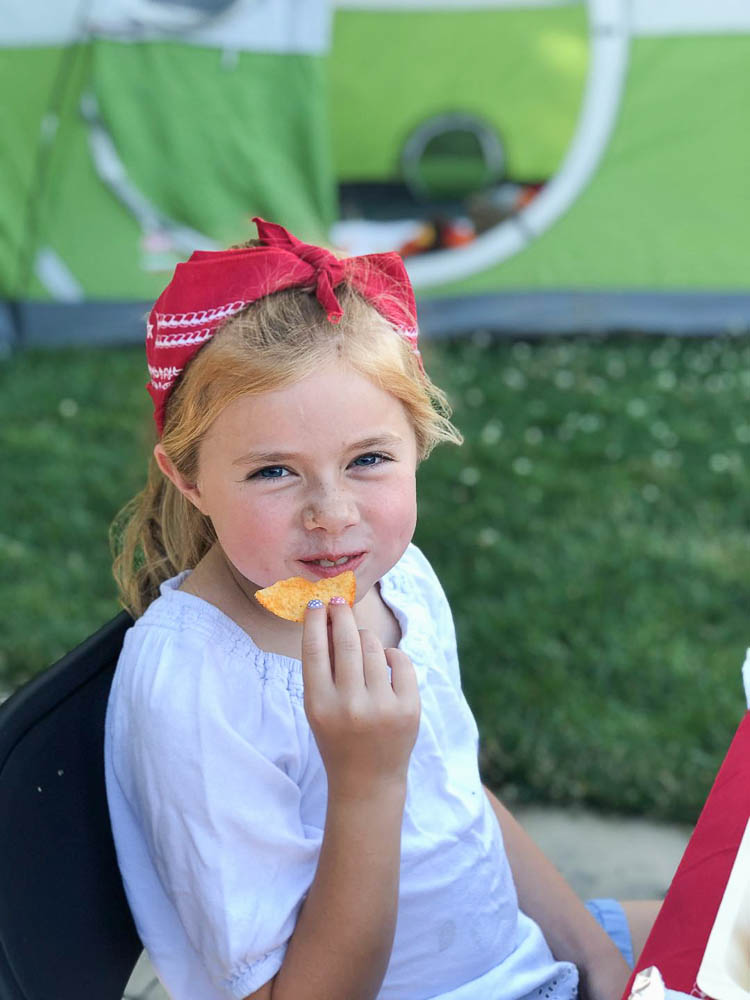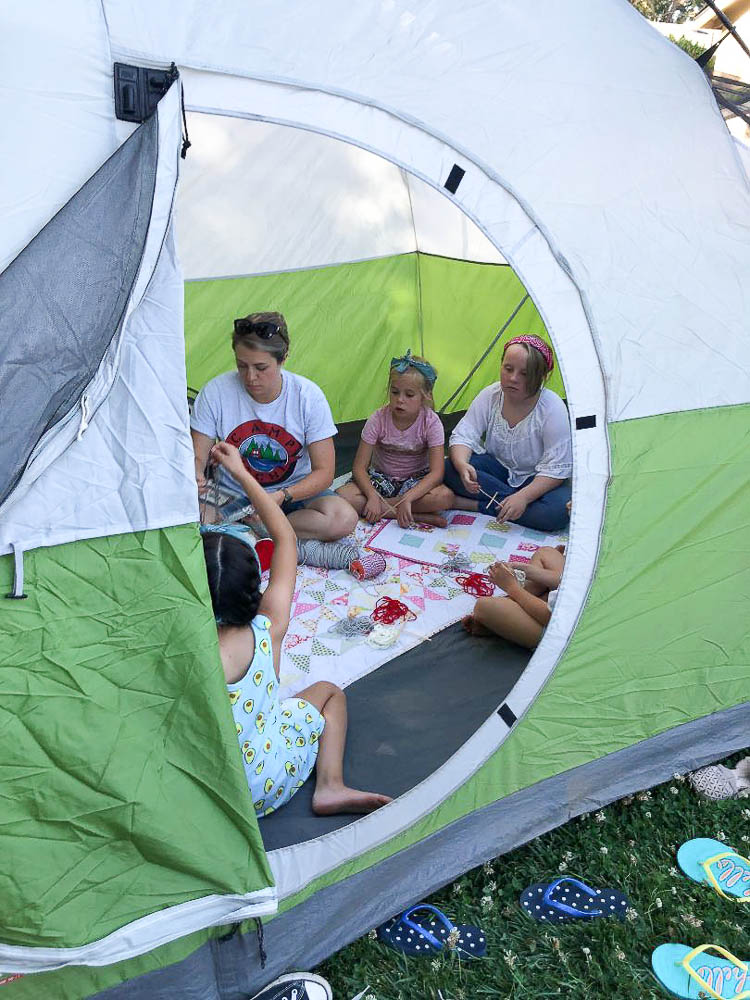 Then after dinner, we all gathered in the tent for craft time! We all made god's eyes, and after a learning curve, all the girls did so well making them and had a blast! They all turned out so cute!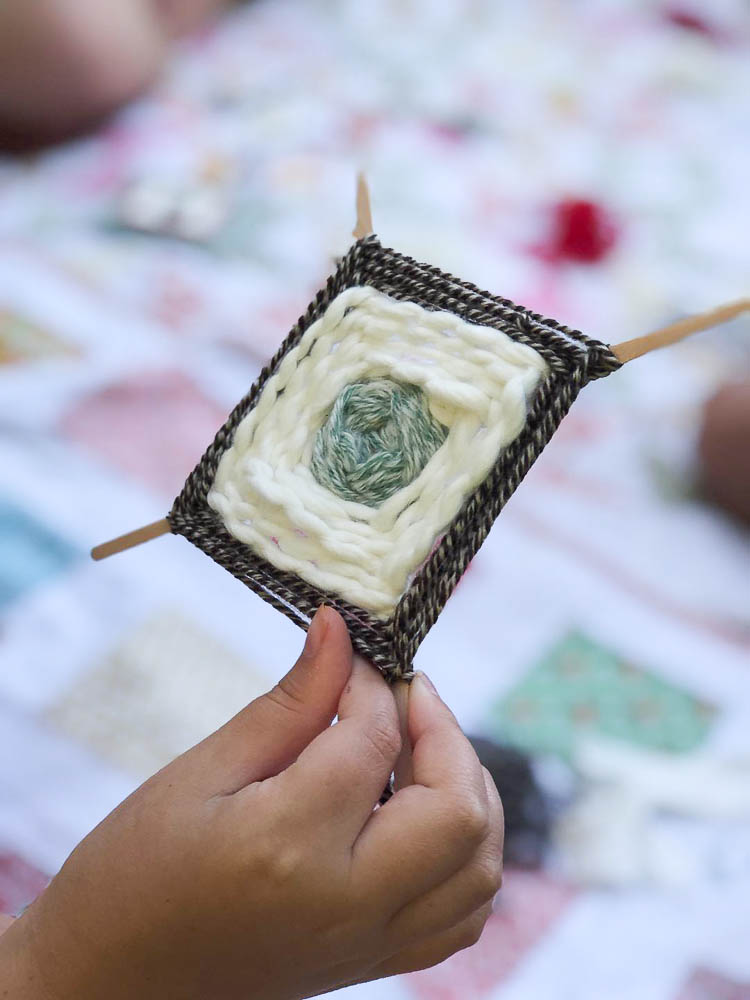 It was a wonderful evening and party celebrating our little Charlotte!