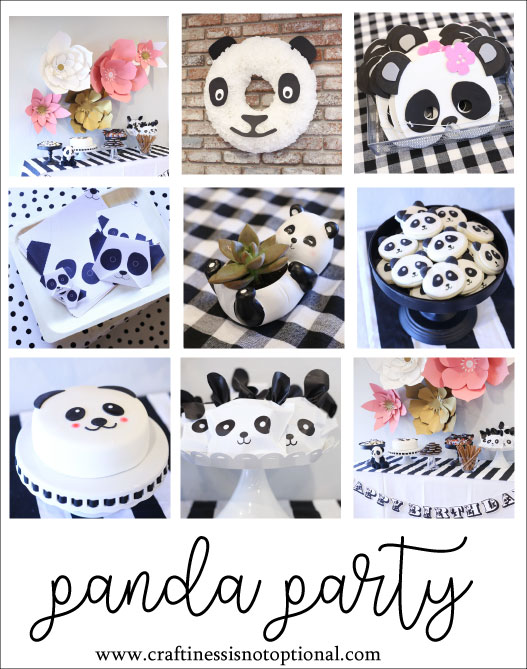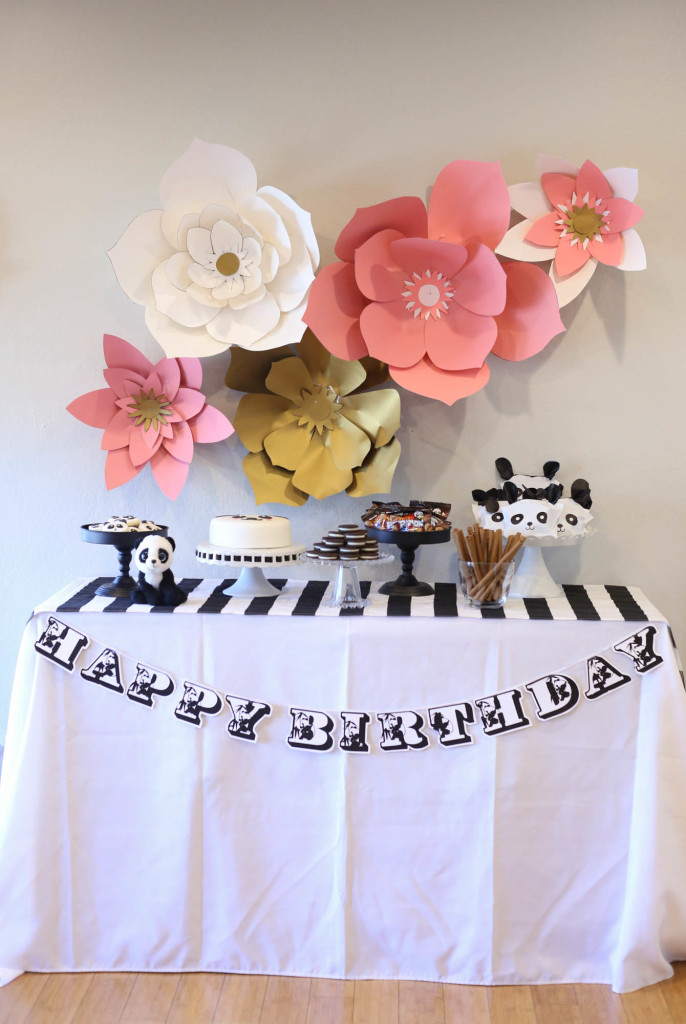 We just wrapped Ava's 6th birthday party and it was so cute and fun! She chose a panda theme and I love how simple and fun it was! Black and white is a fun graphic punch and I added some pink in because Ava loves pink! Also I had these flowers that my friends Aimee and Erinn made for a girls camp banquet last year and I took home because I couldn't stand to see them thrown out! I ignored my usual, plan for months in advance style and threw this party together in basically a week. What was great about that and what made it work was using stuff I had on hand, and the simple nature of the panda theme. There's not much you can do with that so it kept me in check and after a huge Greatest Showman and Harry Potter party this past year, I was ready for simple!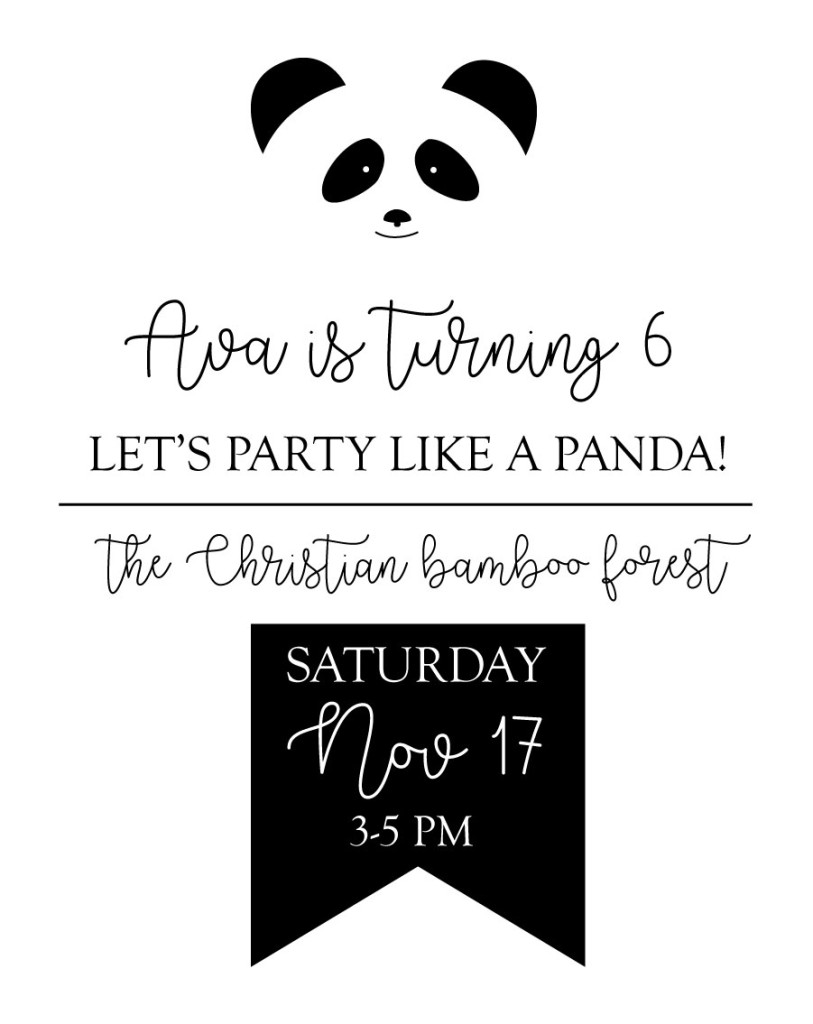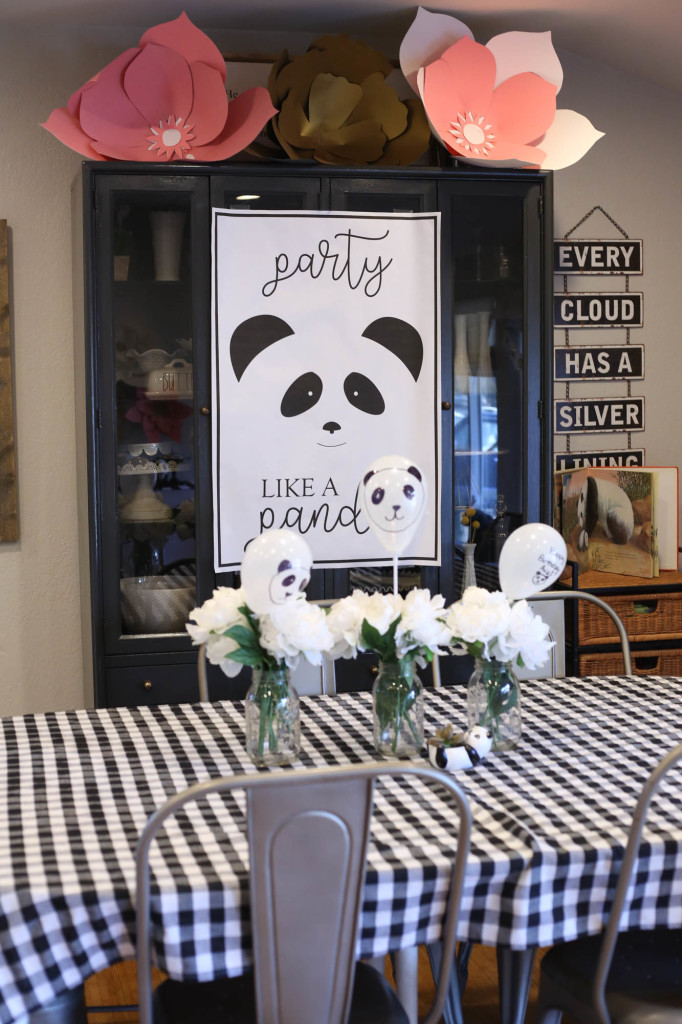 We only invited about 6 of her friends and it was perfect! The girls had SO much fun and were the cutest while we played our games. We played Panda says (simon says), Hot Panda (potato), Pin the nose on the Panda,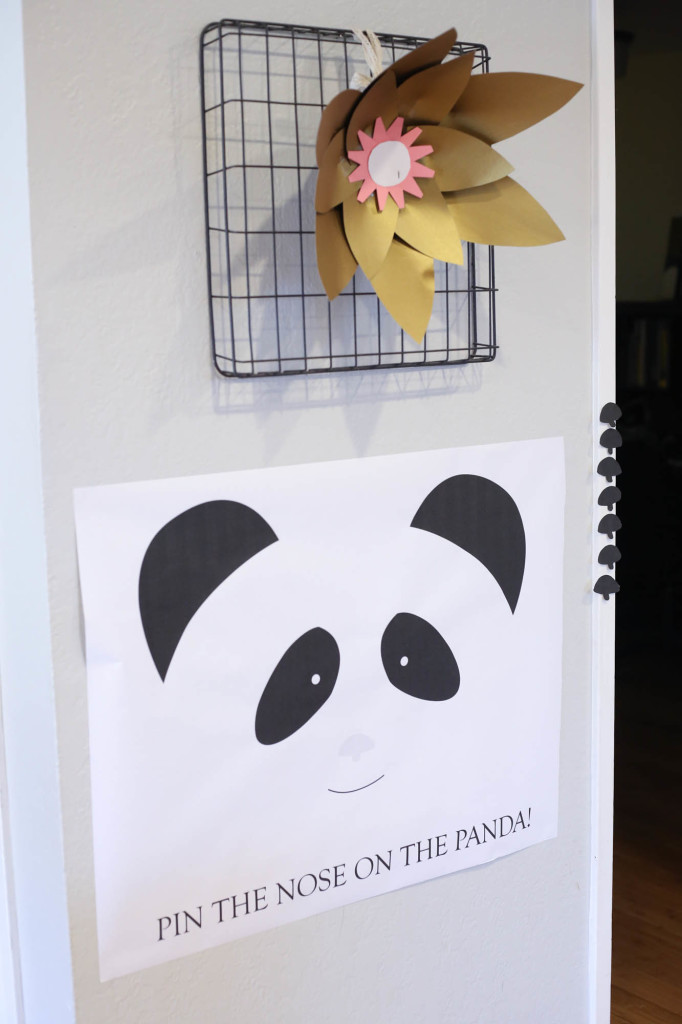 and made some cute origami pandas using this printable!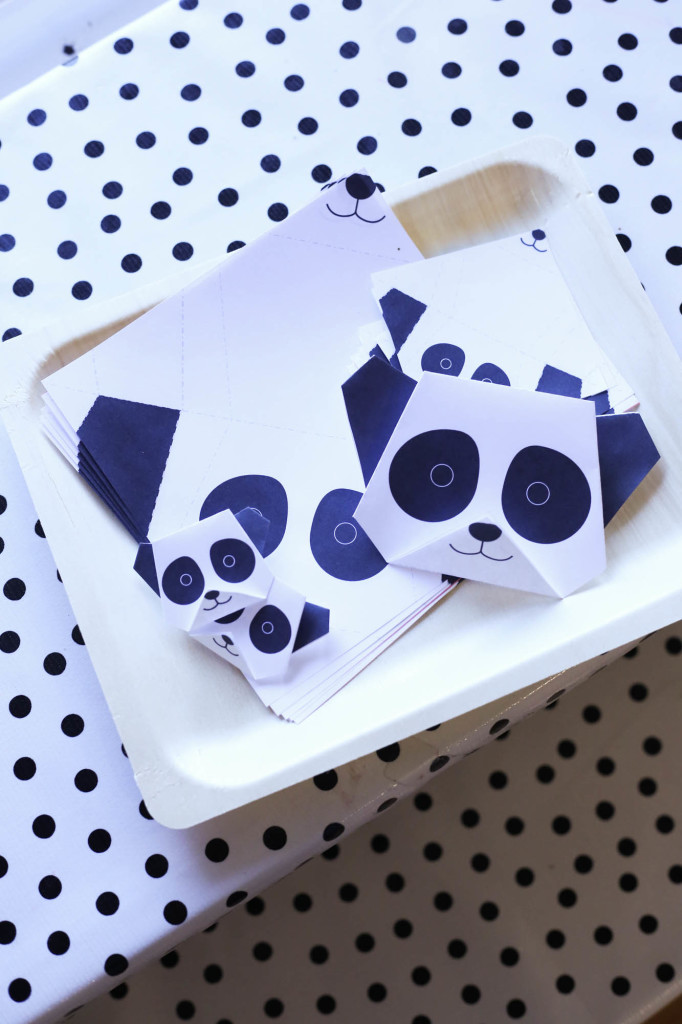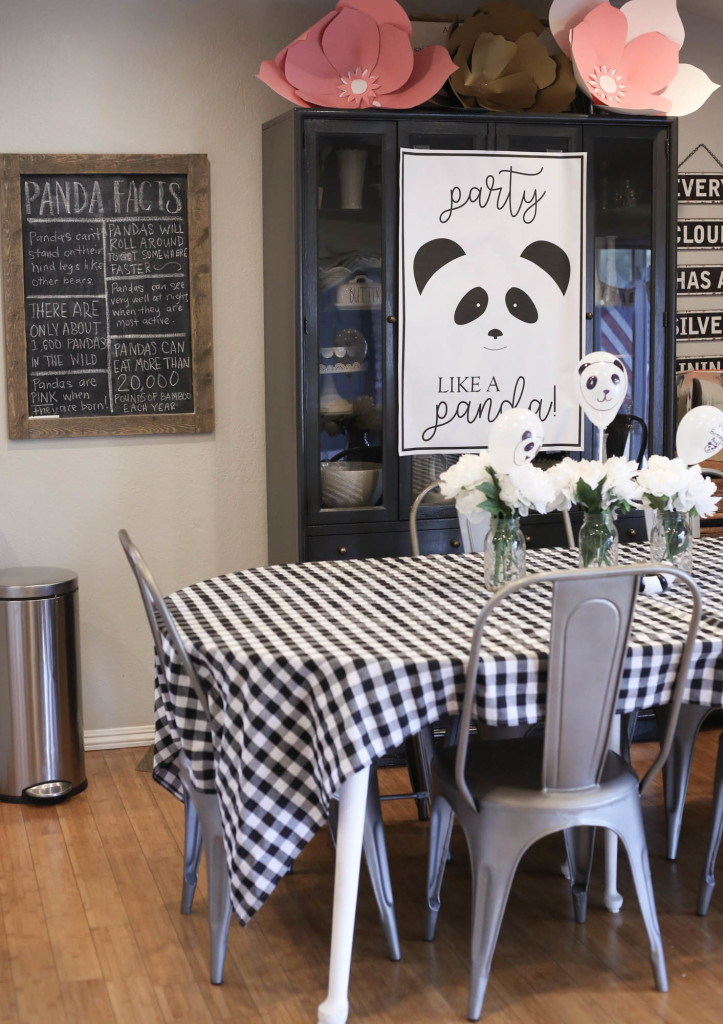 I made the party like a panda sign and pin the nose sign using Illustrator, and printed them out at Staples using their engineering print option!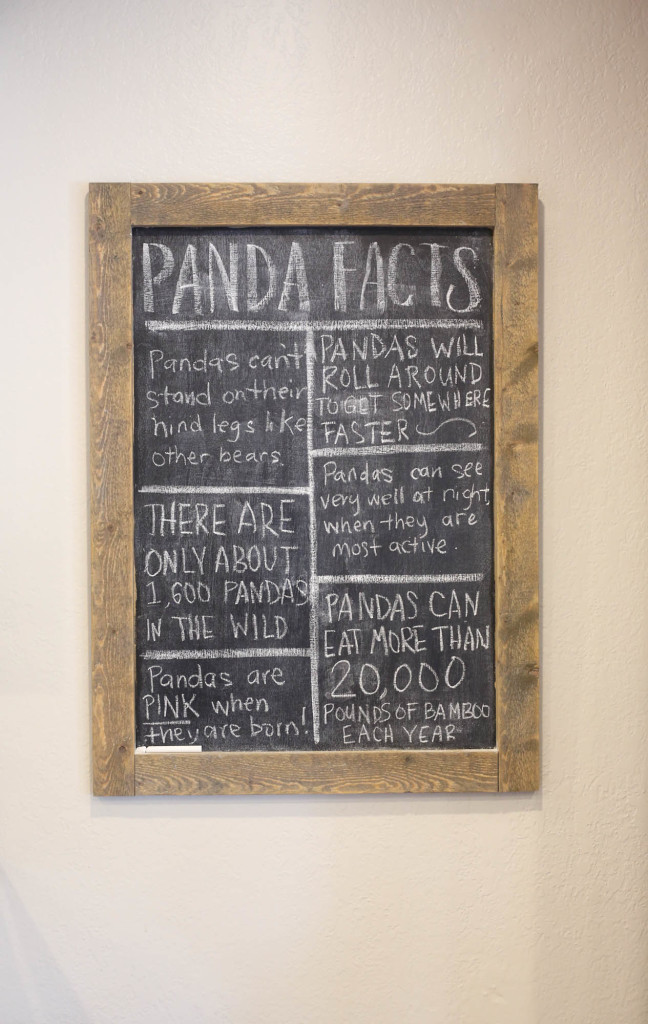 Ava and I decided on the coolest panda facts and wrote them down on our chalkboard. We also read a little from a book about pandas that she got for her birthday, and the kids seemed pretty into learning about pandas! I also had the King Fu Panda soundtracks playing in the background! lol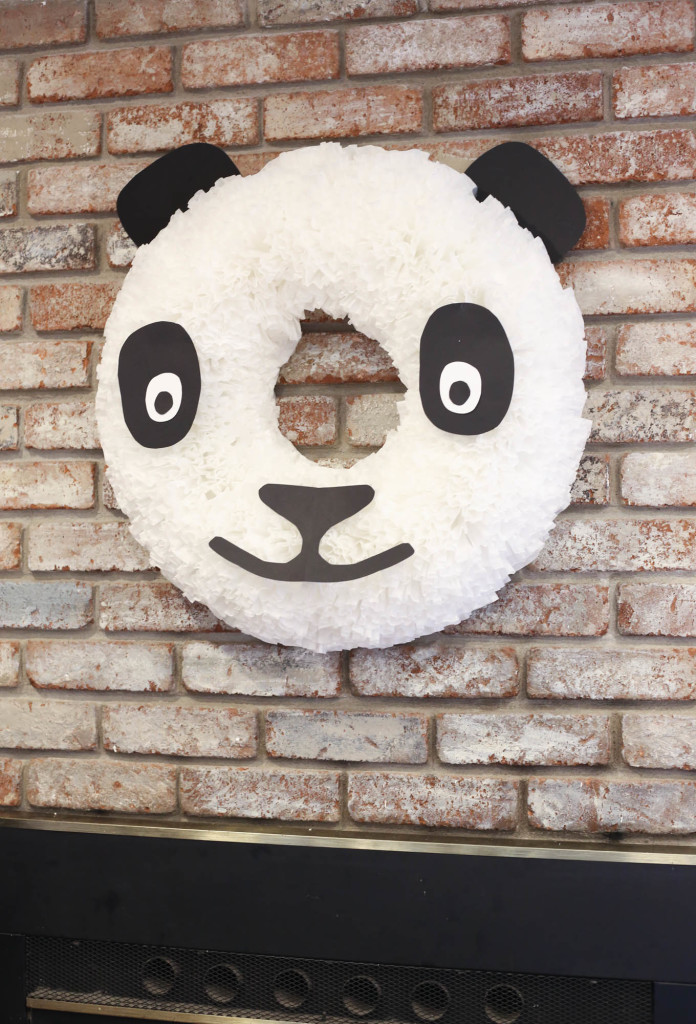 This was a bit of decor that I was so excited to think of! I always have this coffee filter wreath up above this fireplace in the kitchen, and I added some black pieces for eyes, ears, nose, and mouth and it was SO CUTE!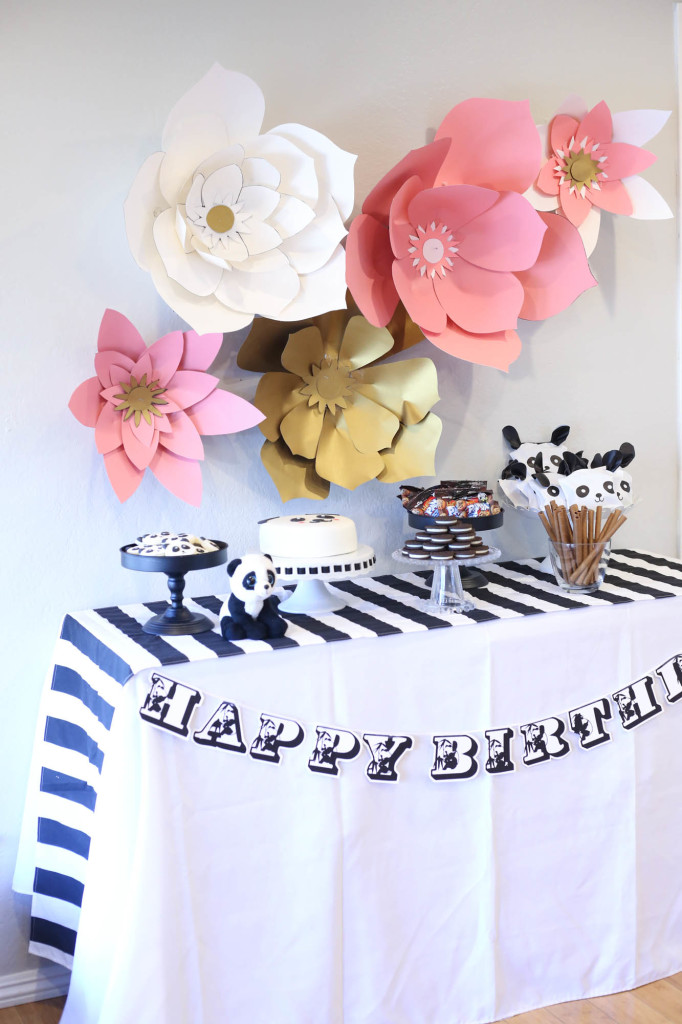 The dessert table was super simple! I finished everything the day before, so it was super weird not having any food prep the day of! It was soo nice.
I hung up the flowers by just using the same nails that I hang up my plate wall on, worked perfectly!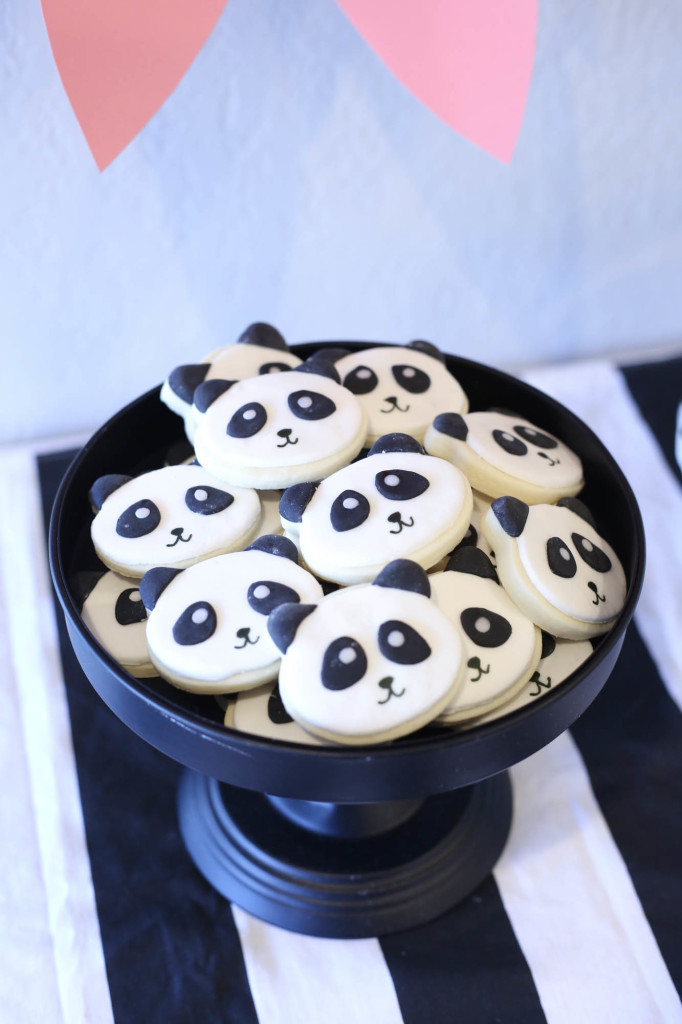 Panda cookies but of course! These were decorated with fondant, which I don't know that I like better than royal icing, but for some reason  I did NOT want to make royal icing this week, lol!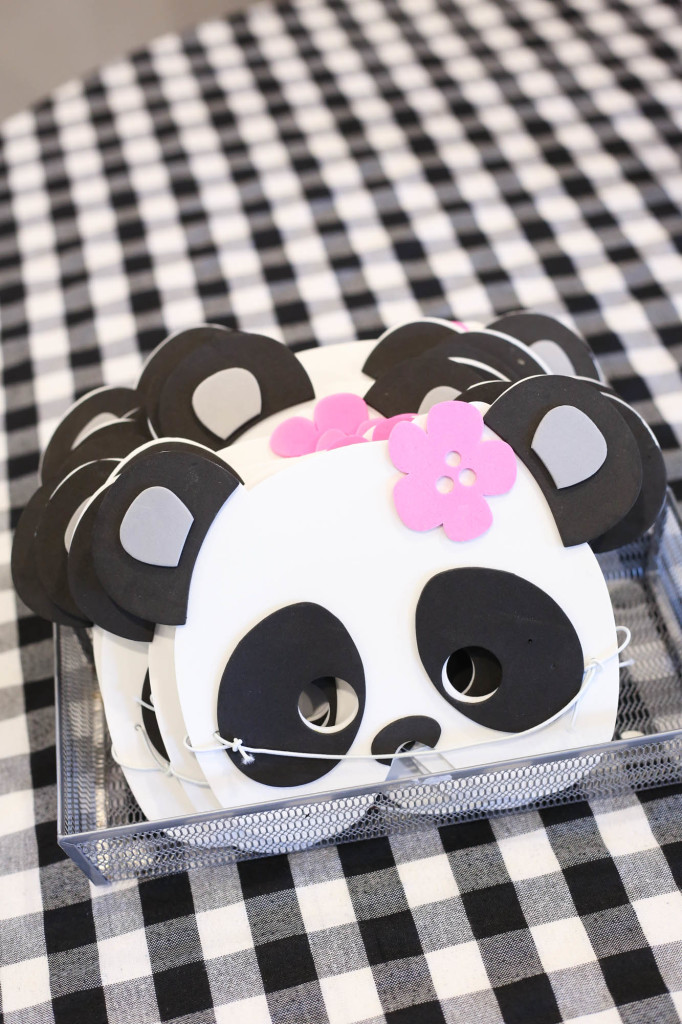 I grabbed these panda masks as part of the favor, and the kids had a blast wearing them throughout the party!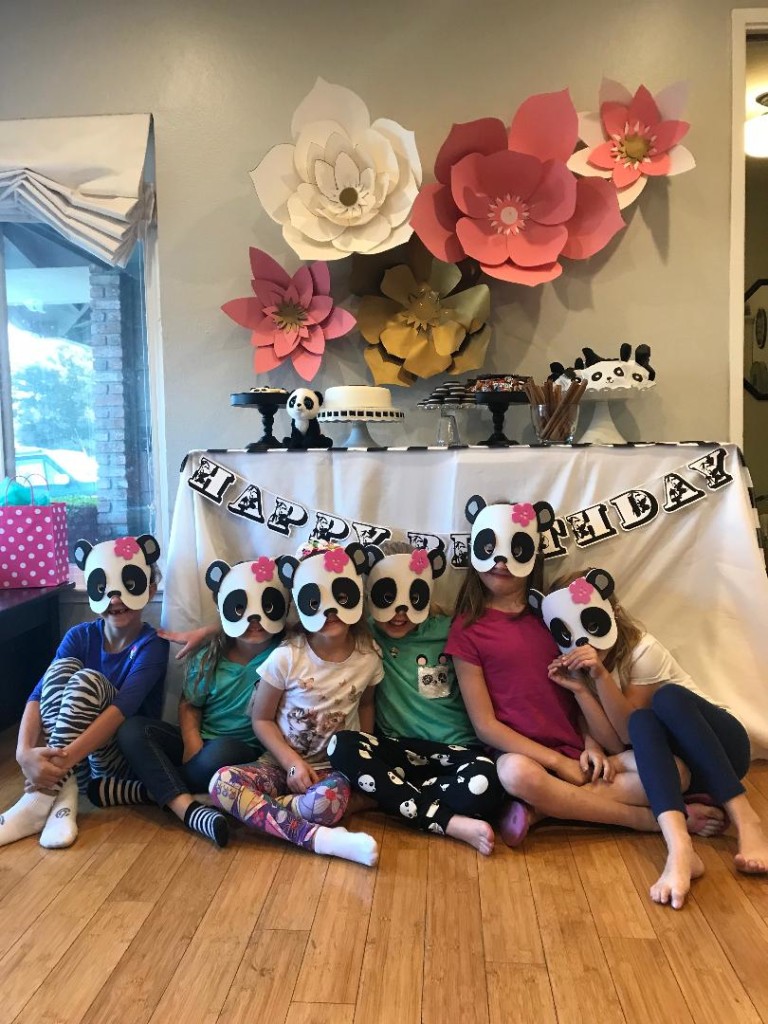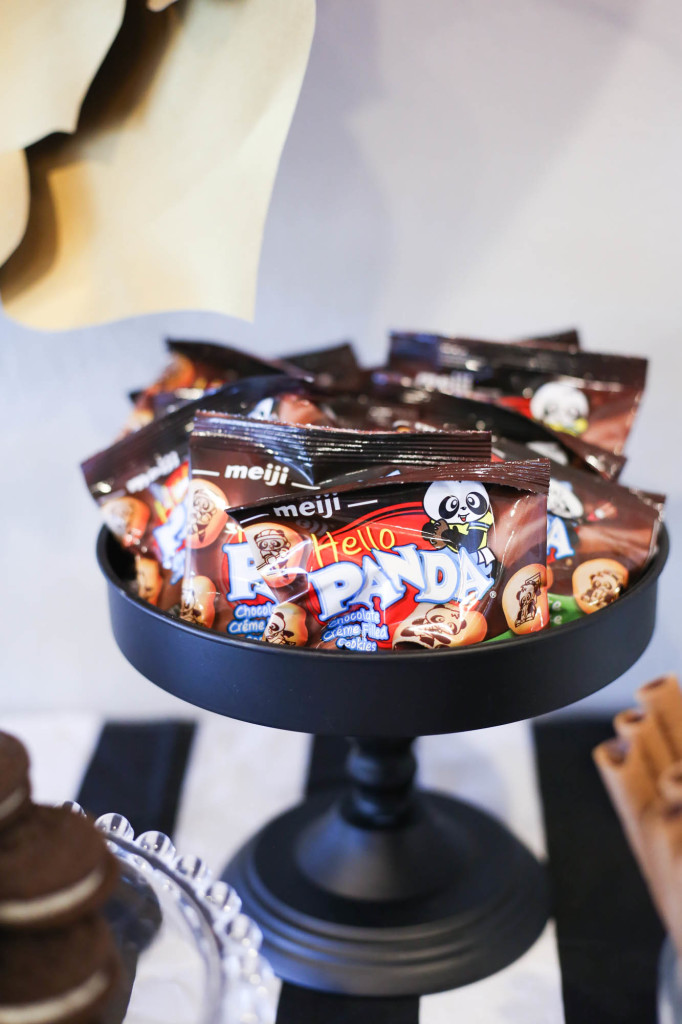 I bought a giant box of these panda snacks and put them out for the kiddos….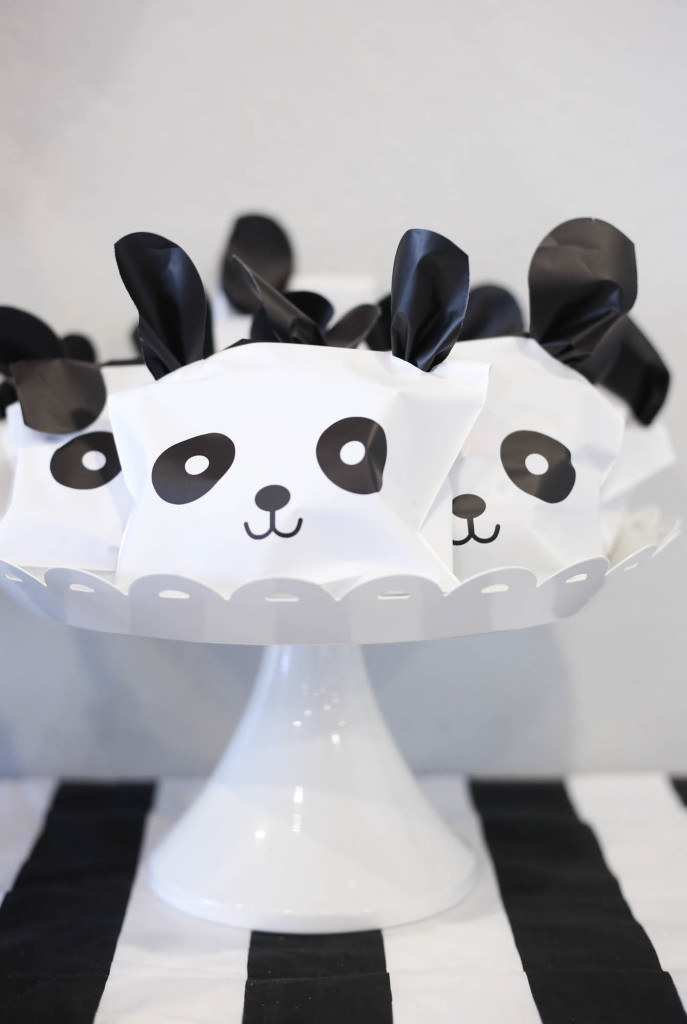 …after I filled these adorable favor bags with them!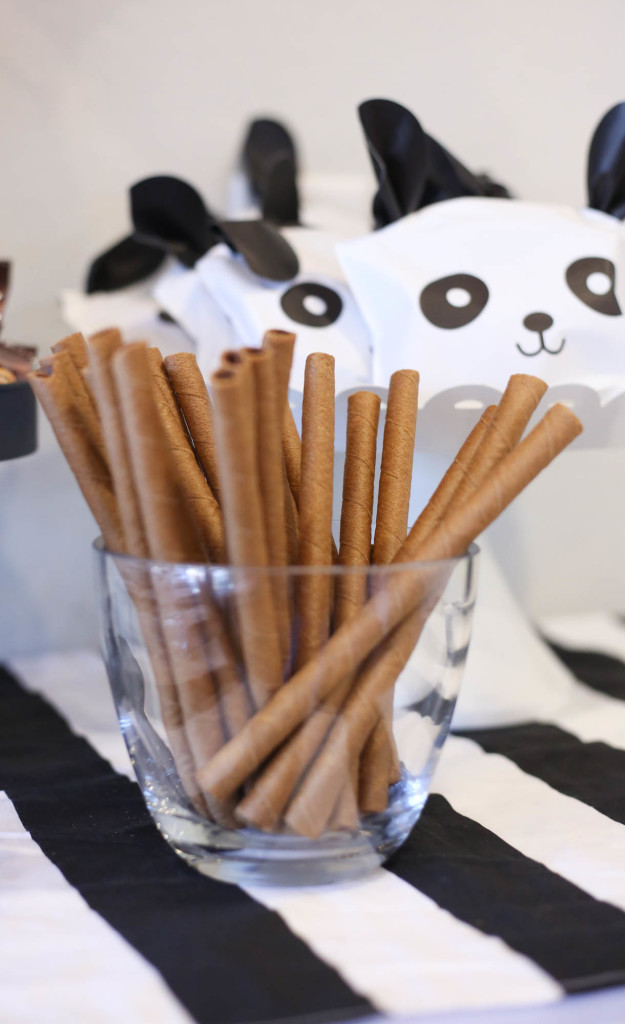 I also grabbed some of those wafer cookies that look like sticks to be some chocolate bamboo!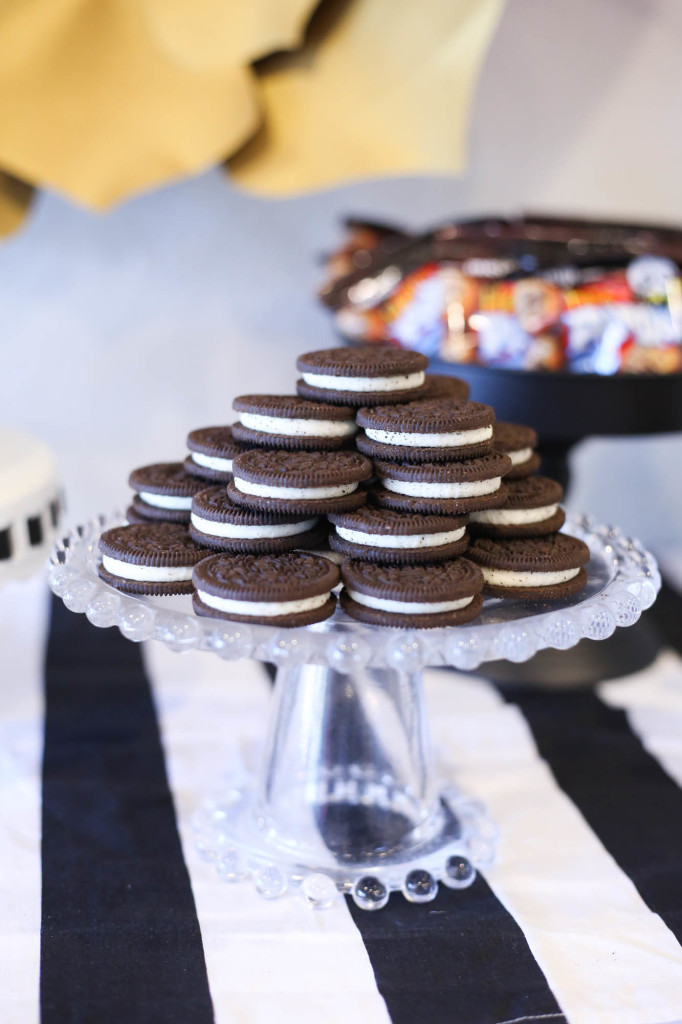 oreos but of course. I had plans to dip them but ran out of time and energy, lol!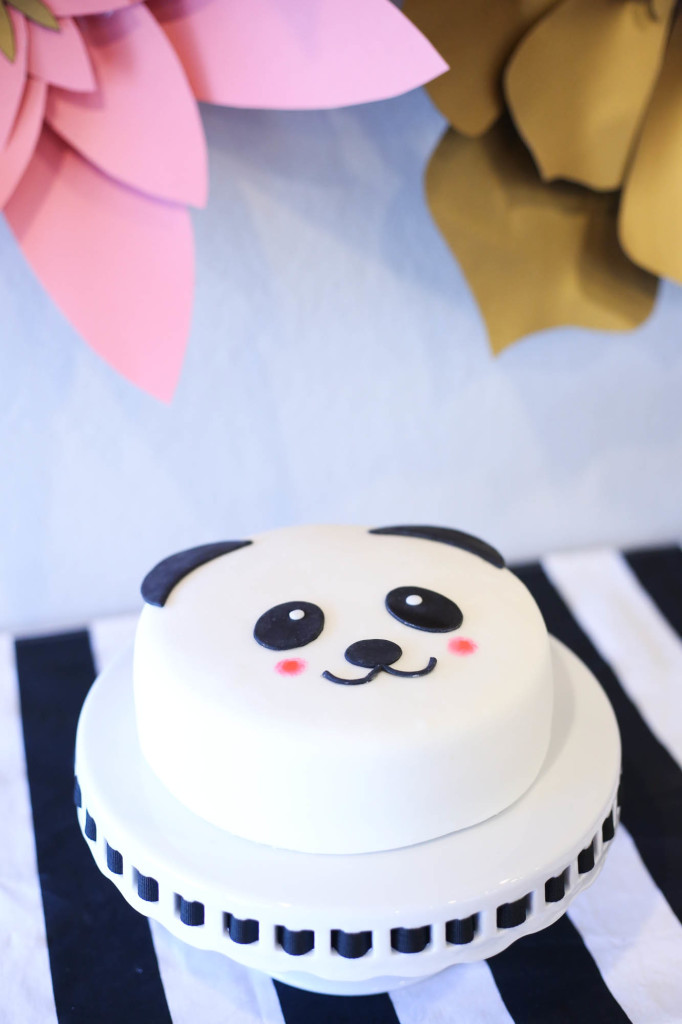 Here's the wee lil panda cake!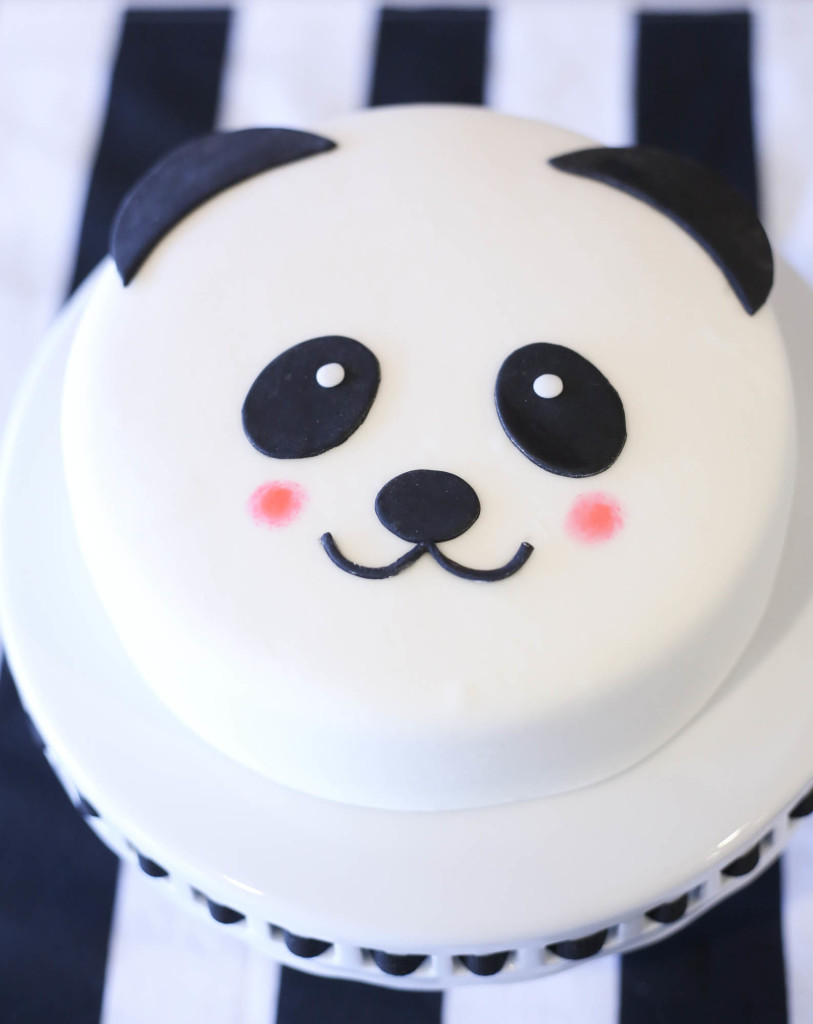 Since there were only a few kids coming, I backed up a layer in my 7″ pan, cut it in half and then frosted it, and covered it in marshmallow fondant. The decorating was oh so easy! I used my favorite shapes cookie cutters to cut out the ovals, and created the mouth with a strip of fondant. I added a little blush to the panda's cheeks with some food coloring! My finger is still pink!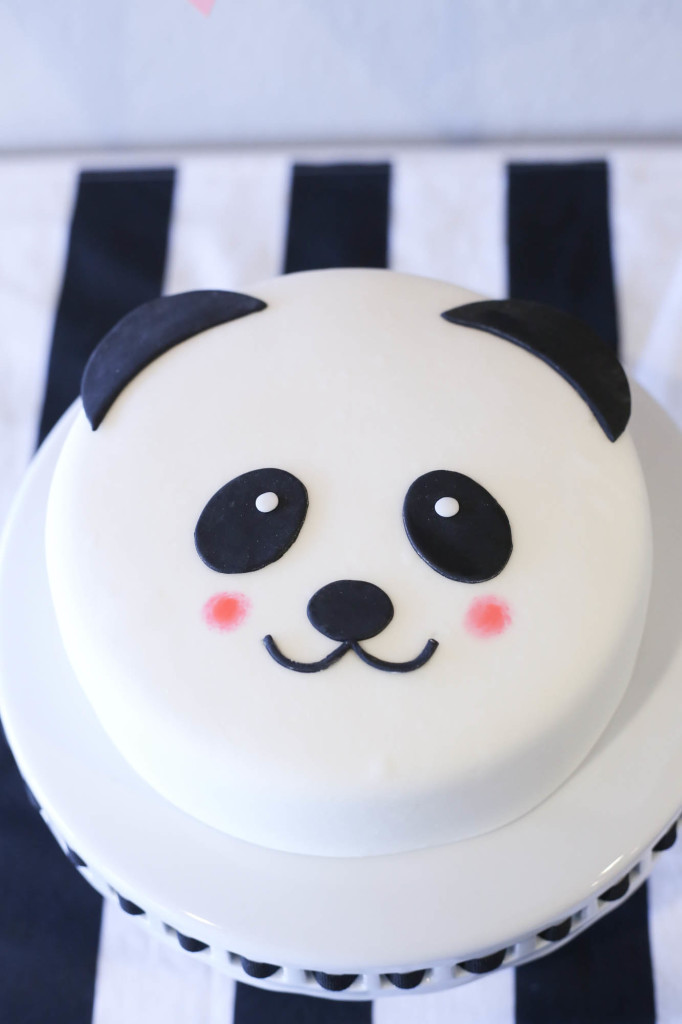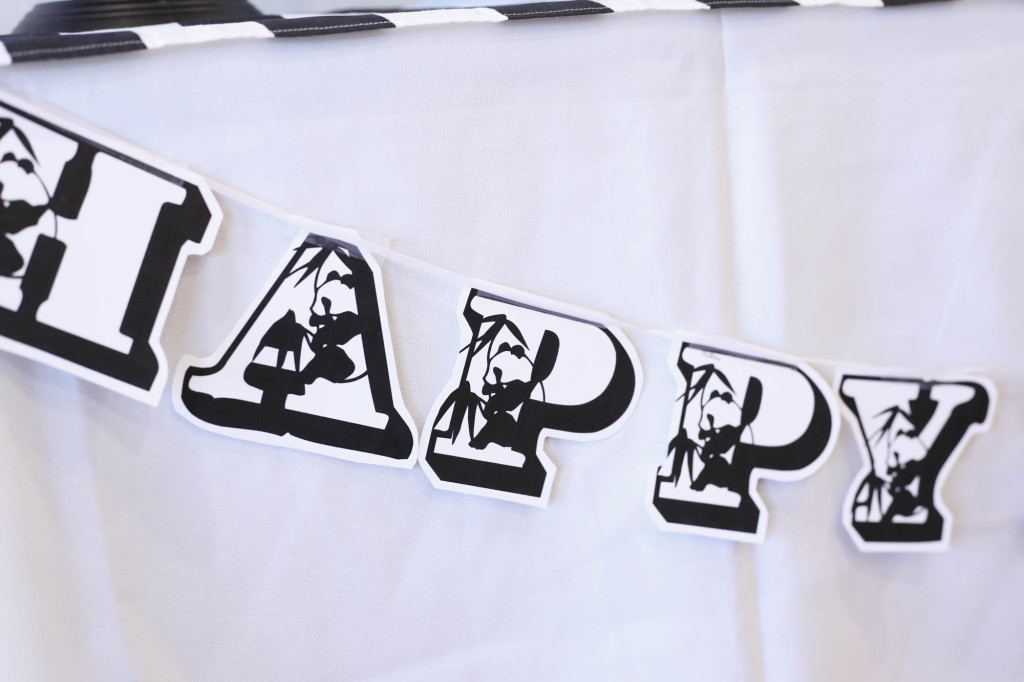 I made a panda banner with some free fonts and added it to the front of the table.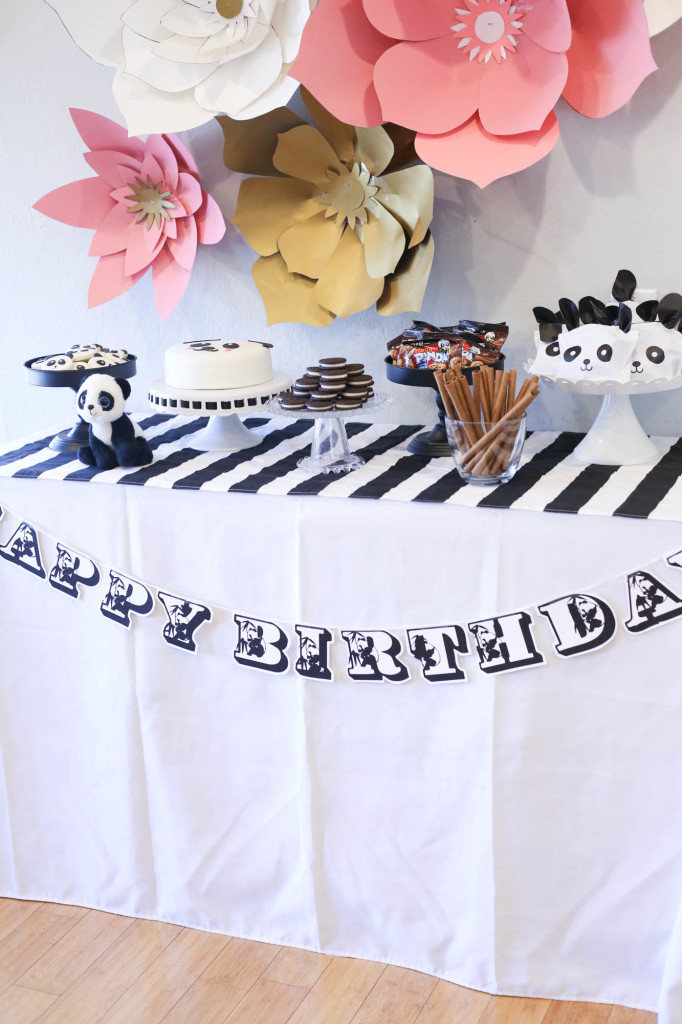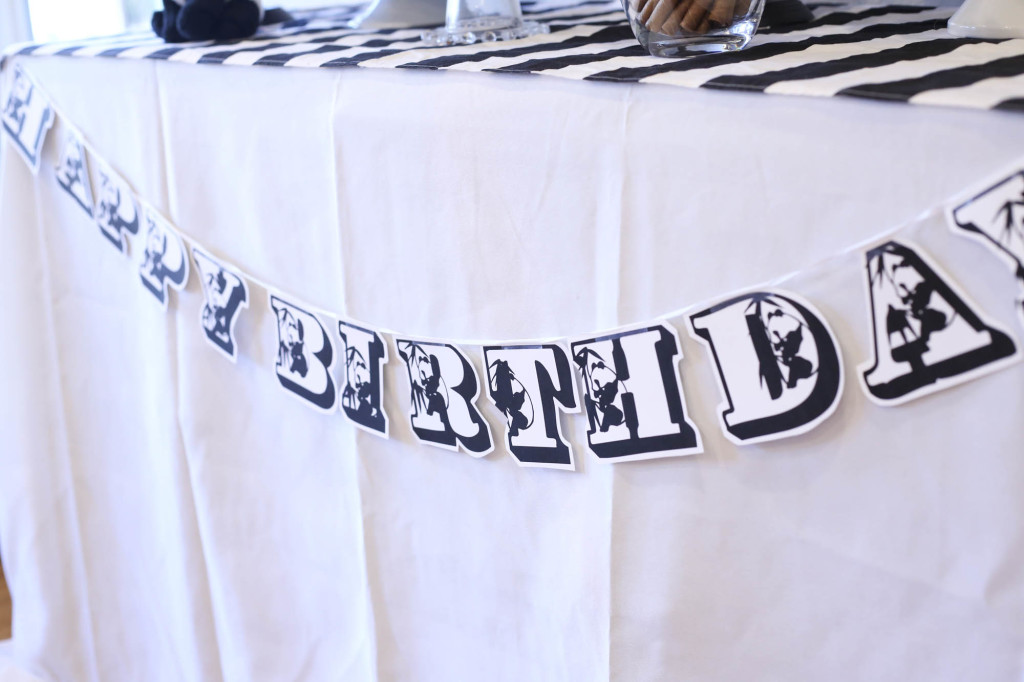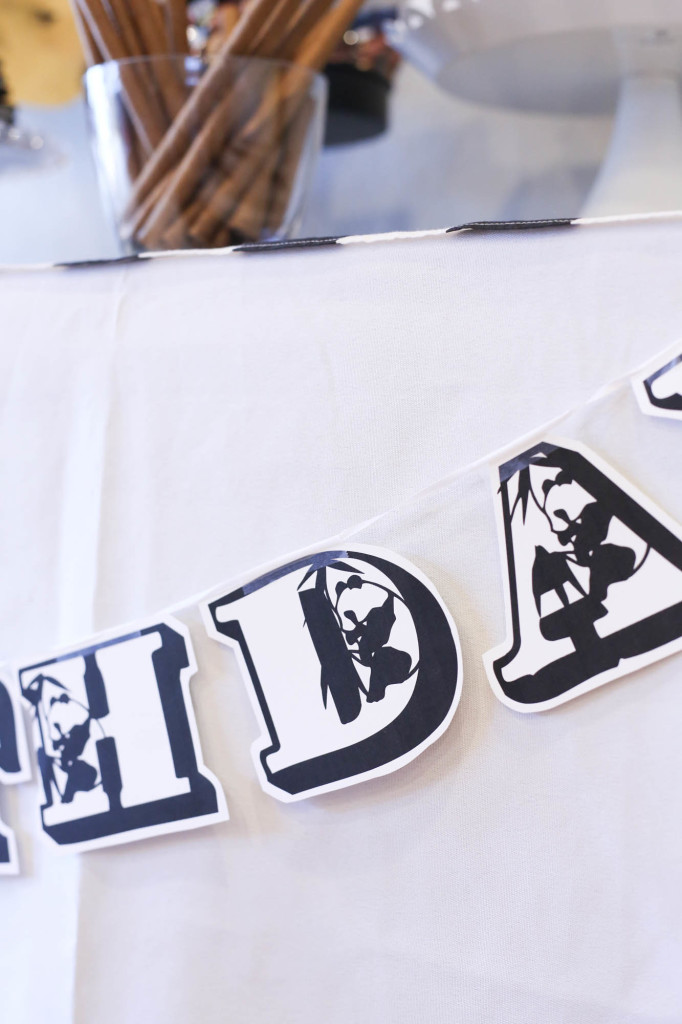 Fun was had by all, and Ava was on top of the world! She loved it!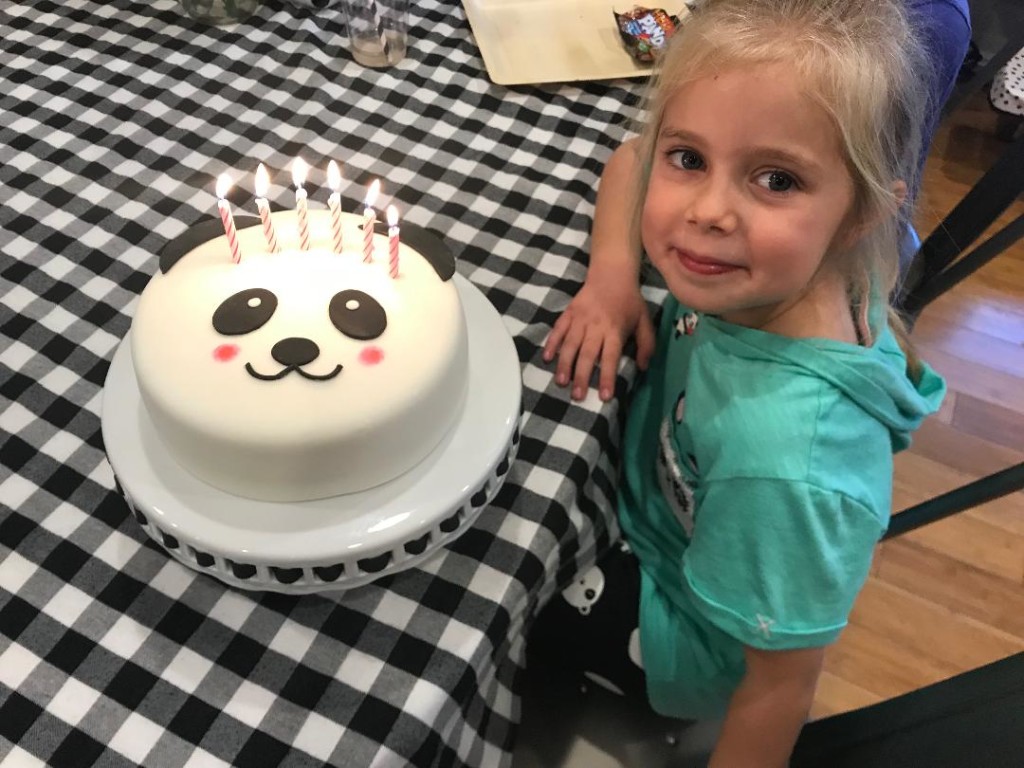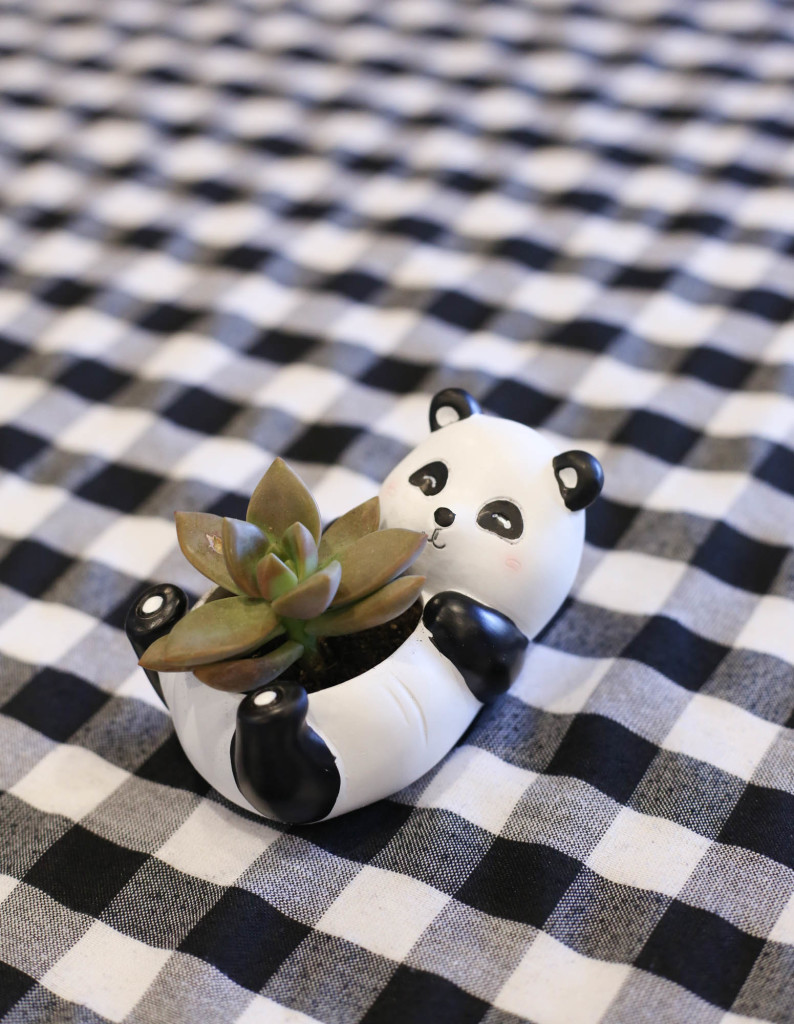 We used one of her presents as decor!