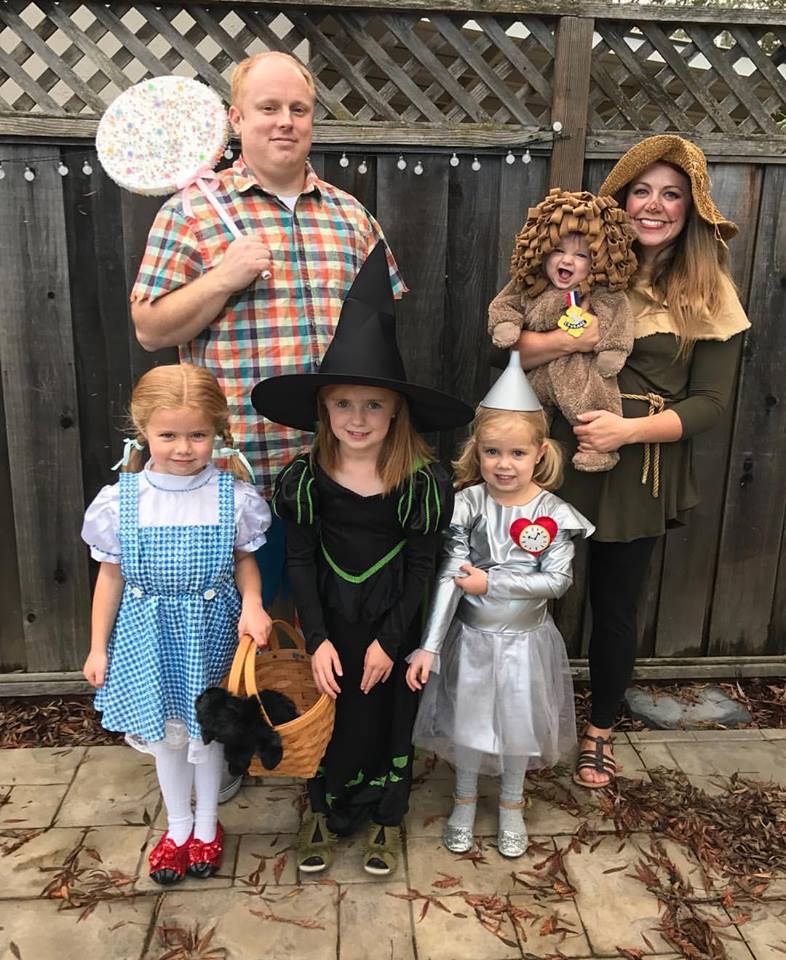 After my last post I also realized I've been slacking for quite awhile with costume posts! I think it was because I wasn't making them all from scratch and I thought that didn't qualify them for the blog? whatever past me felt, present me would like to have a record here about them! Even if I only made parts of them!
So first off, Rory and I. Rory was a munchkin, thrifted his shorts and shirt and cut the edges into jagged bits, then borrowed the large lollipop from my mom!
I was the scarecrow, and wore leggings and a green tunic, then made a frayed collar type thing and wore a straw hat I had already. wrapped some rope around my waist and added some make up and I was done!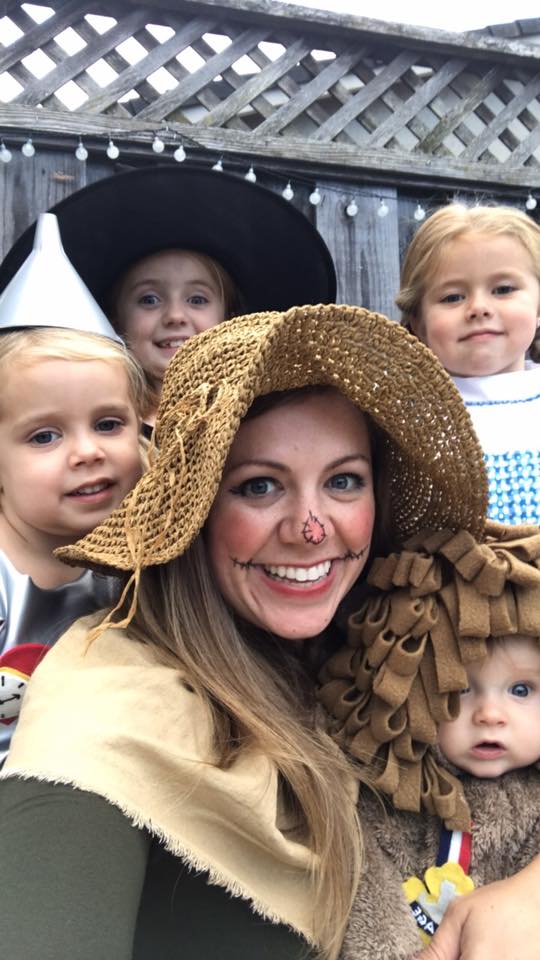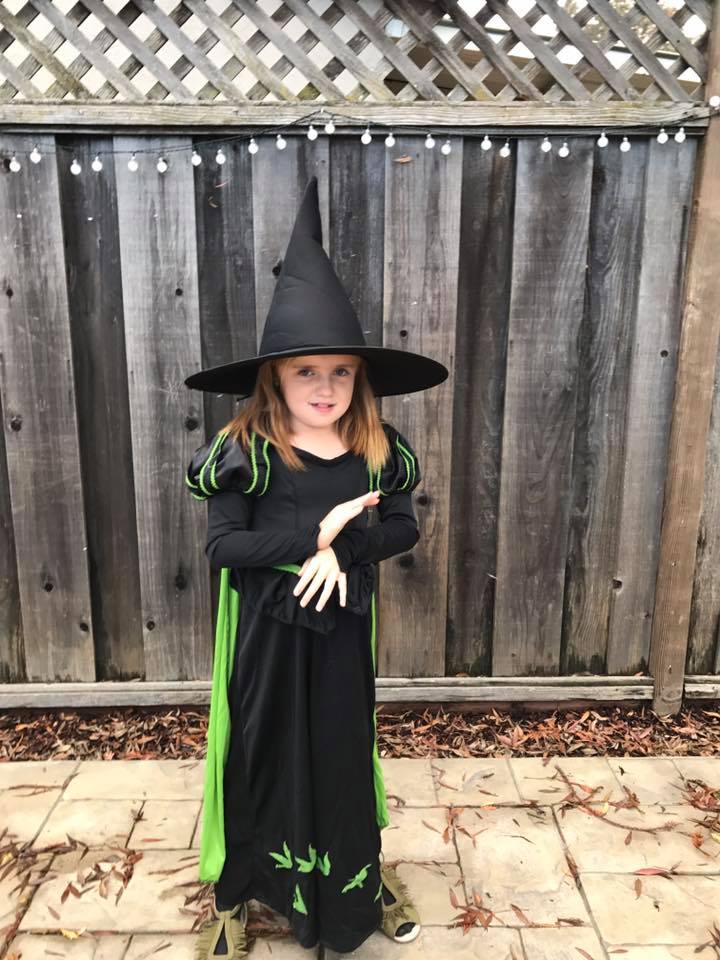 We bought Sadie's costume on Amazon and I regret nothing.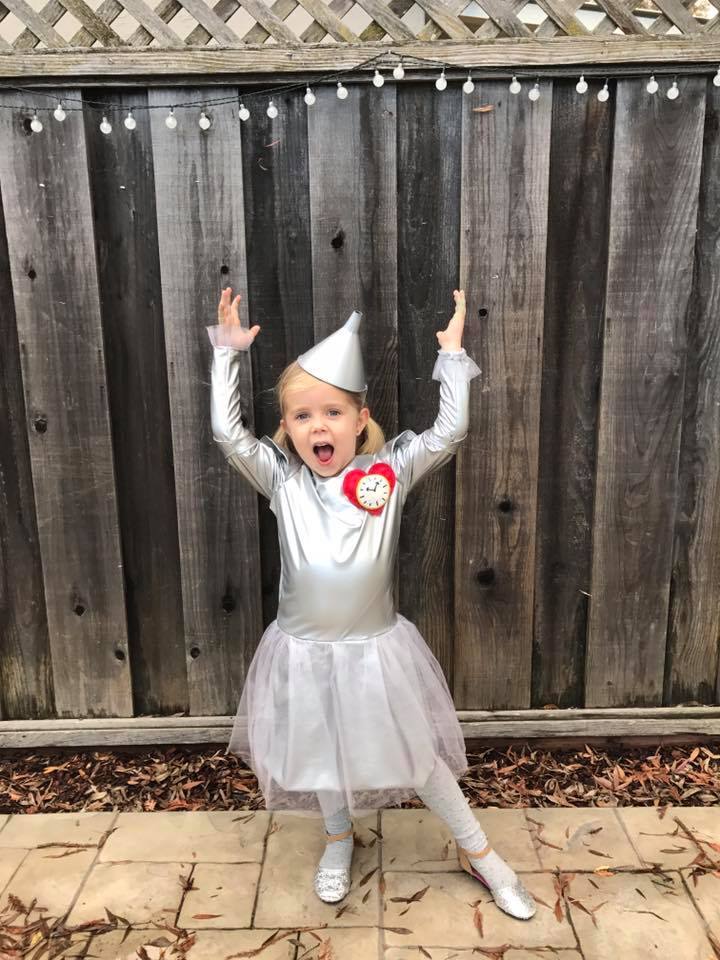 I did make this one however and in hindsight probably should have ordered one! lol! Still, it was fun to make that little heart clock from felt and puff paint, and the funnel hat is just the cutest!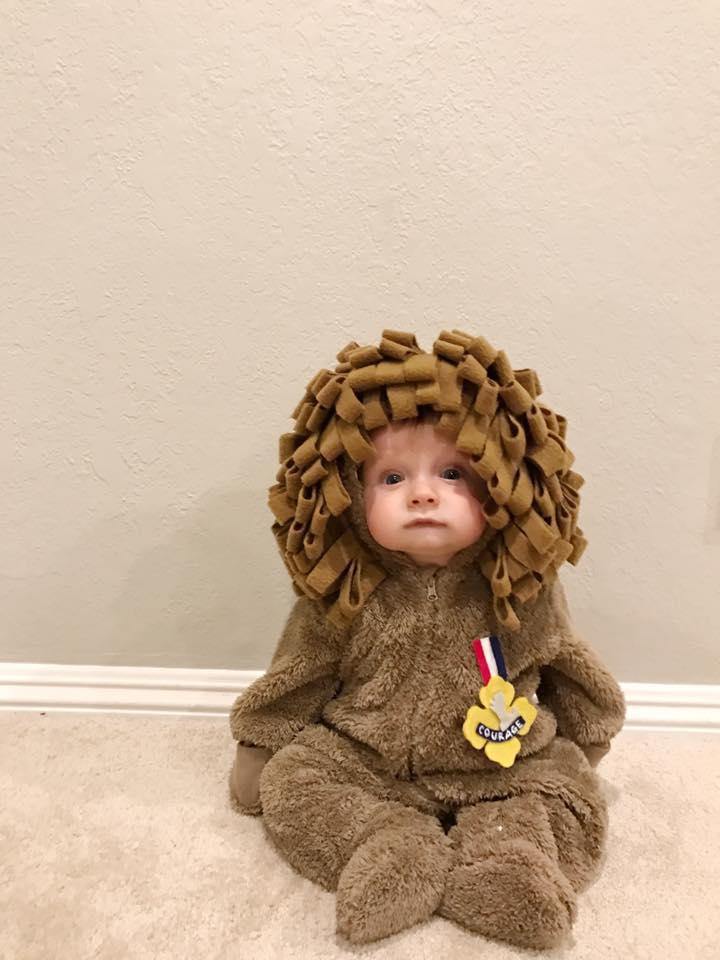 AHHHg. this still kills me. I found this cute little bear sleeper at the thrift store in the perfect size. I cut fleece into loops and sewed them to the hood to be his mane. Made the courage badge from felt and pinned it on! so cute!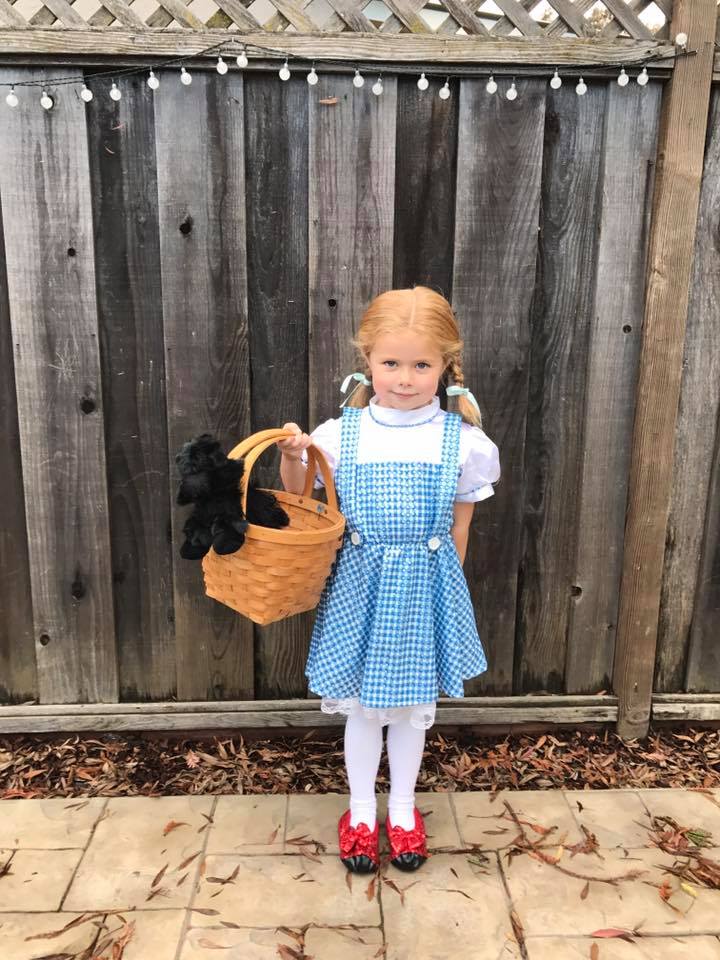 Charlotte's costume I also purchased, the year before, on clearance at Target. (like $3!) I thrifted the basket and the little dog was found at the dollar store!