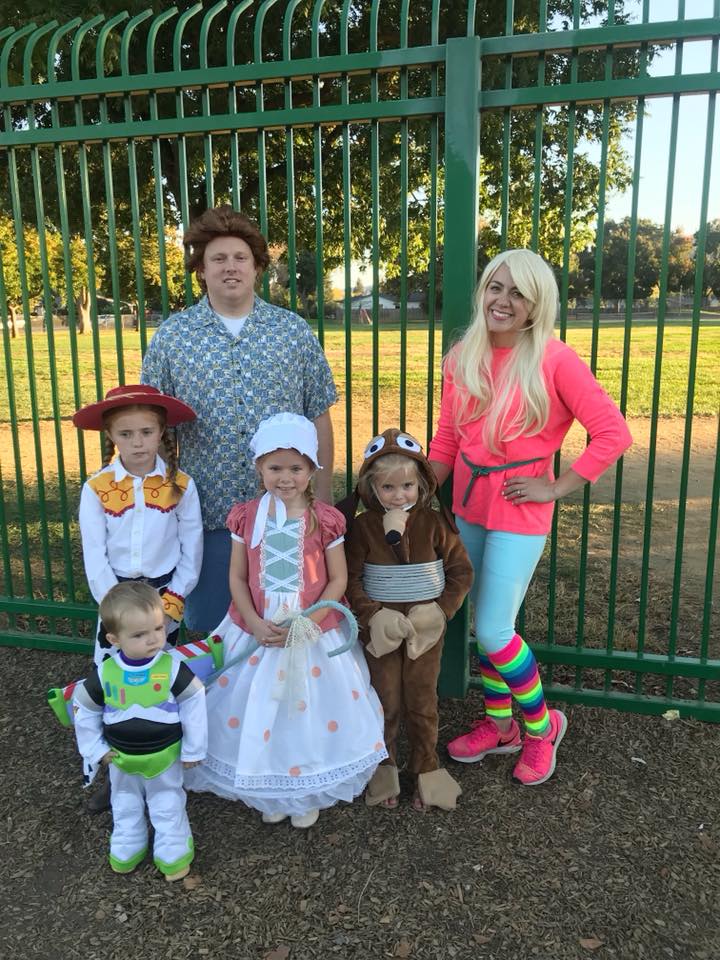 I know it's been a minute since last year's Halloween, but I realized I never blogged it, so I had to add it here for posterity and all!
Rory as Ken: all thrifted, except the wig from Amazon!
Jess as Barbie: thrifted and Amazon as well!
Ava as Slinky Dog: furry pj's from Amazon, and I added handmade details.
Charlotte as Bo Peep: handmade dress and crook, bought the hoop skirt and bonnet from Amazon.
Sadie as Jessie: thrifted her shirt, added the details, borrowed the cow chaps and hat.
Jack as Buzz: purchased his costume at the Disney store on sale!