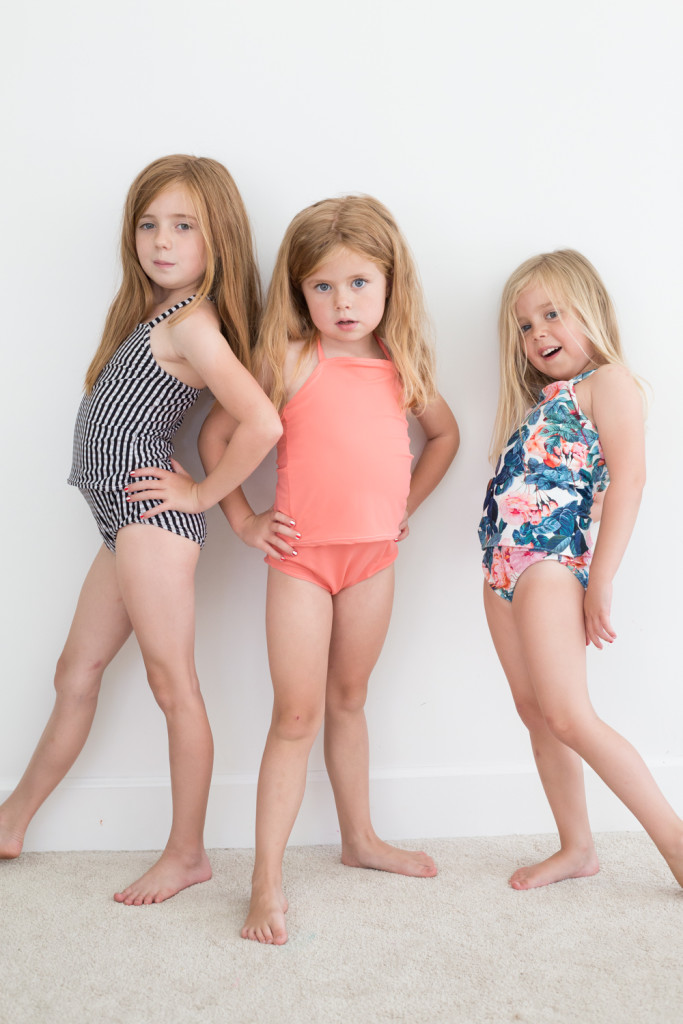 Look at those model poses! these girls crack me up!
These photos and suits are actually from last summer (BAD blogger!),  but I'm on a bit of a blogging kick (we'll see how long that lasts), and so I thought I'd blog them anyways, since they are still wearing them this season and loving them!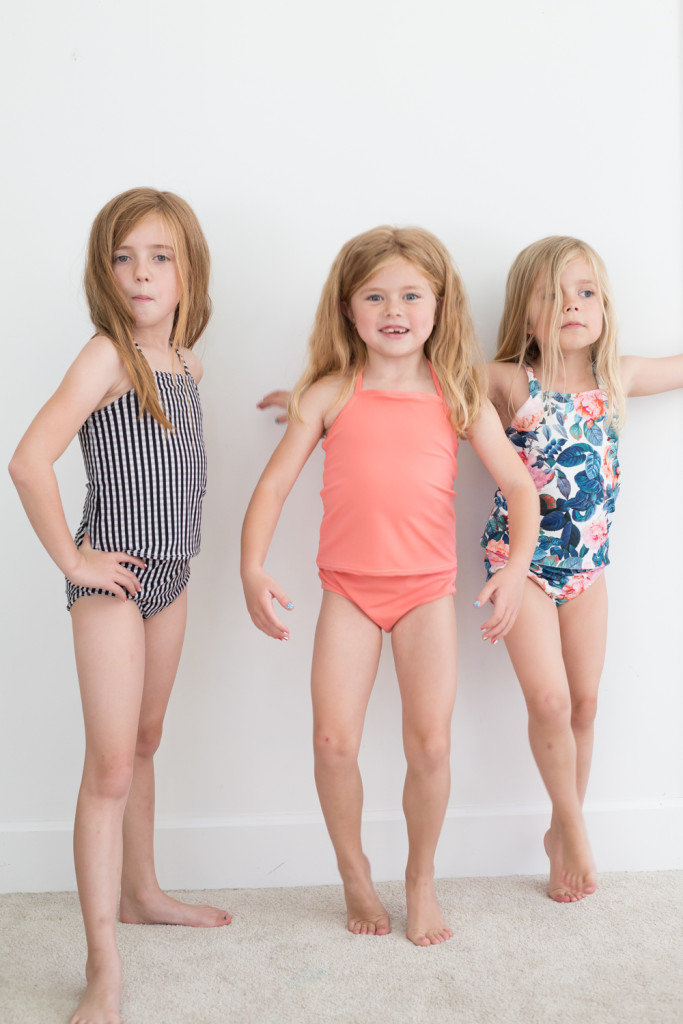 I decided to go for some tankinis this time, with of course, my favorite Cosi Suit pattern.
I just used the bottoms as is, and cut the one piece pattern where I thought the tankini should hit.
can I just say how much I looove the two pieces?? Bathroom breaks are a cinch!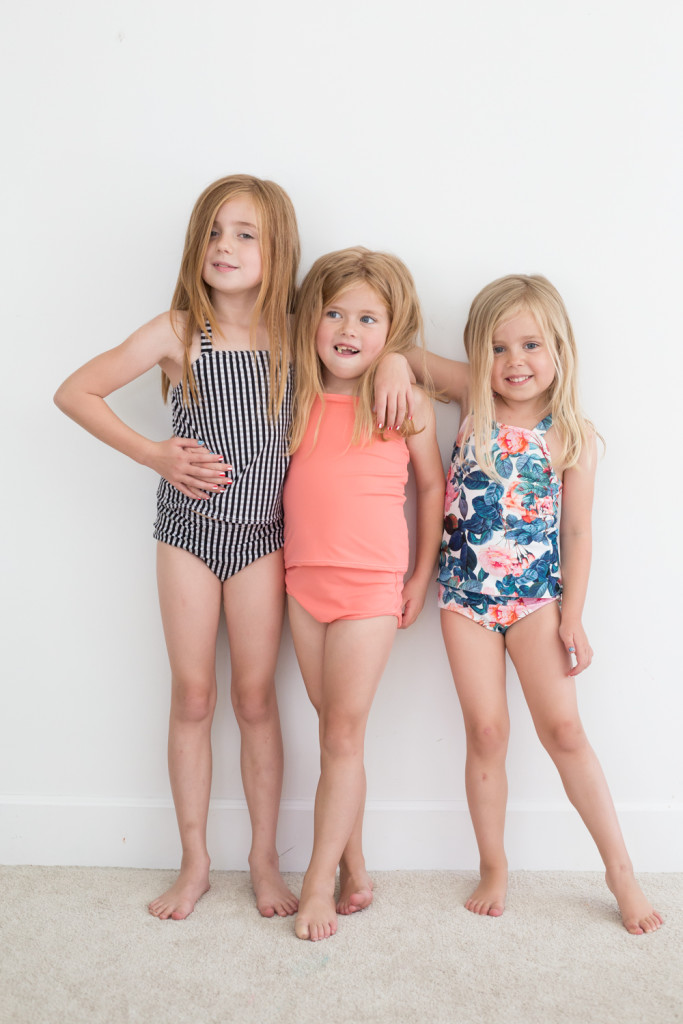 Unfortunately I have no idea where all my fabric is from, but if you recognize any of it, give me a holler!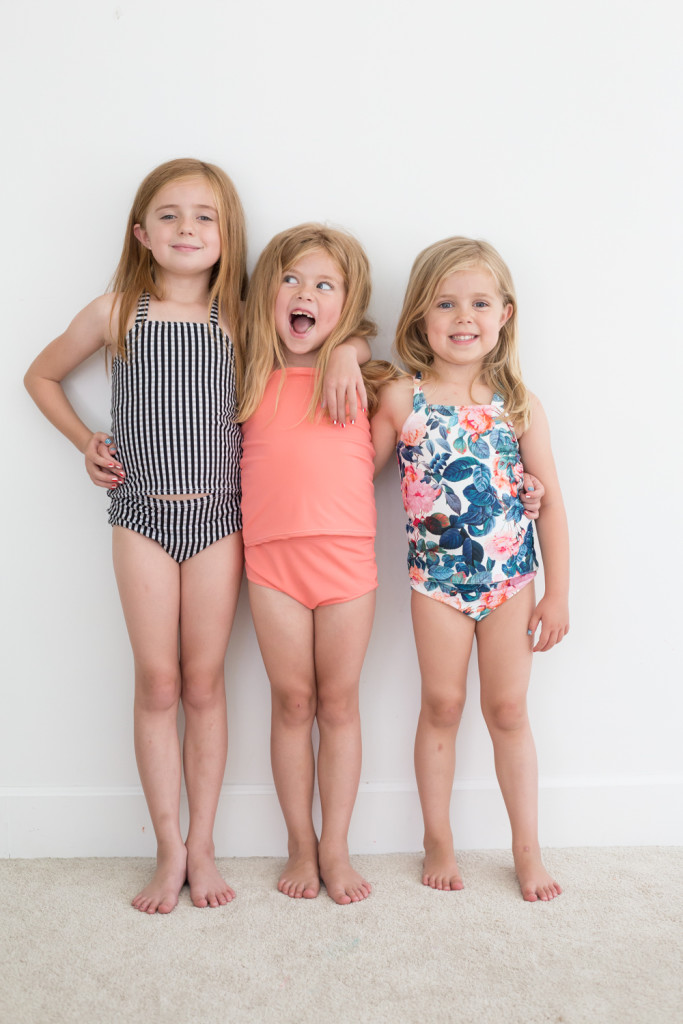 I made three sets, but they're all interchangeable, because these girls are basically the same size right now! Just different heights.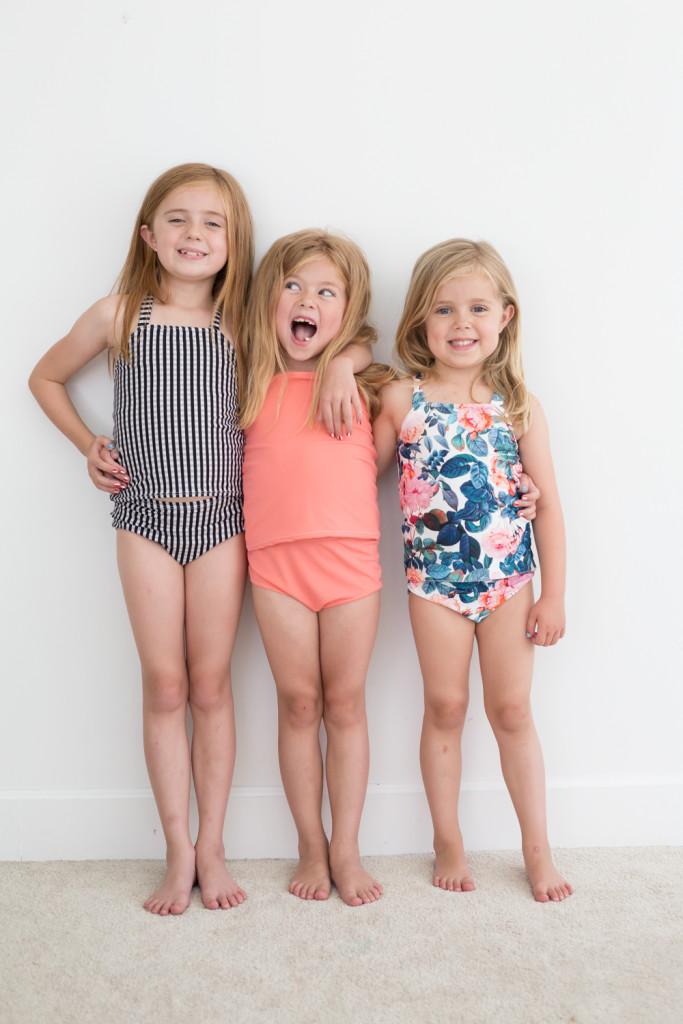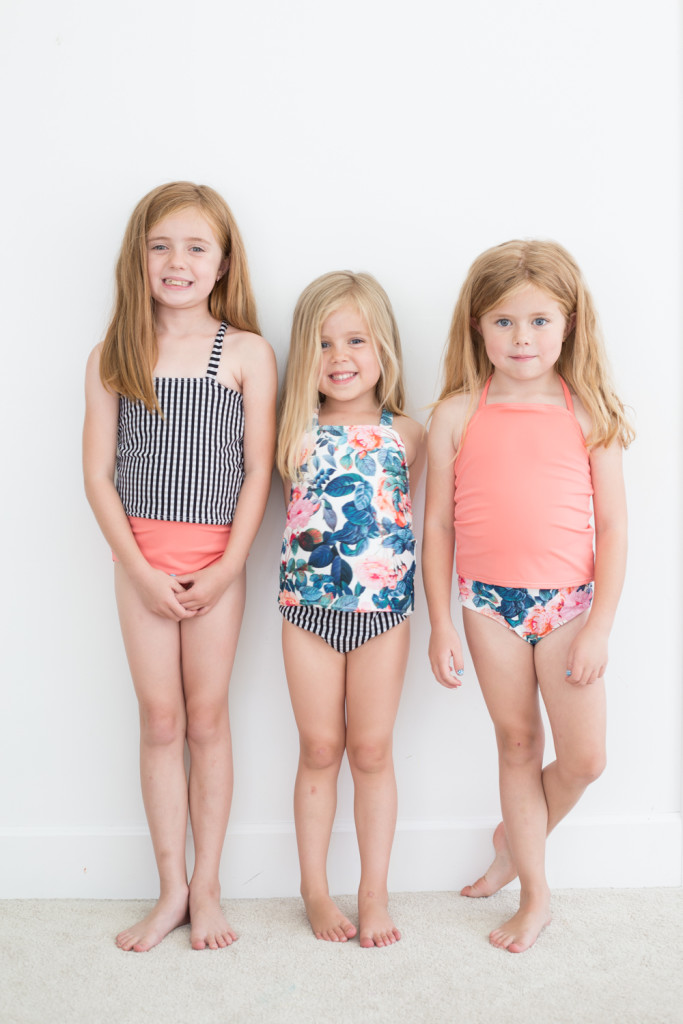 My favorite part is when they mix and match! yay for options!