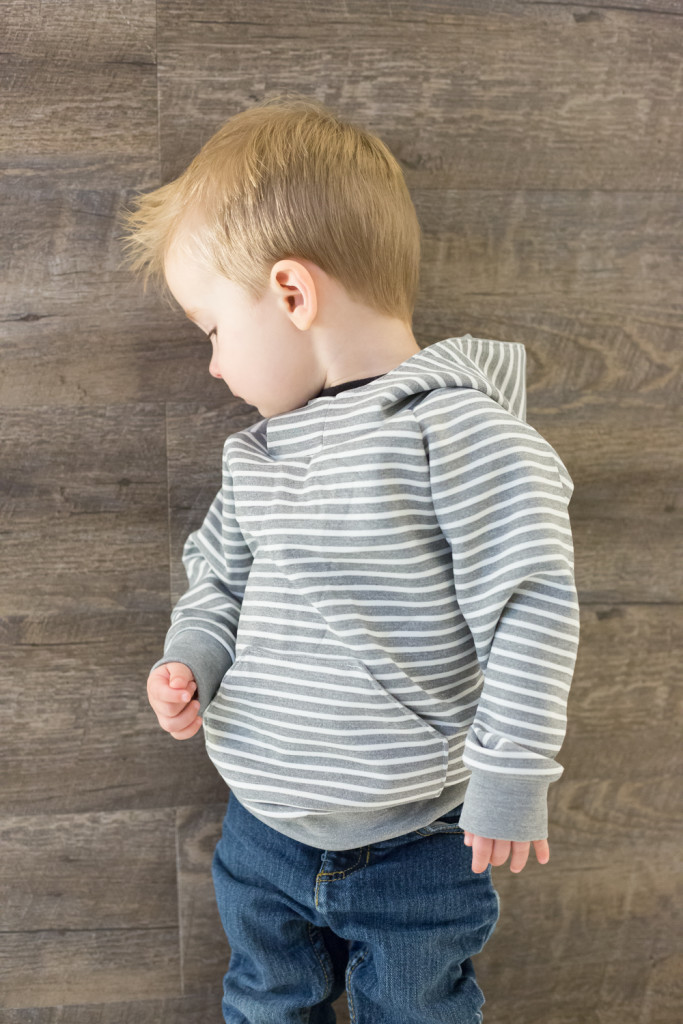 I am seriously loving this year of the boy goal I made because I am LOVING seeing my little guy in his mama-mades!
It makes me so happy and glad I am sewing again. Which then keeps the sewing mojo going…hopefully for the whole year. 😀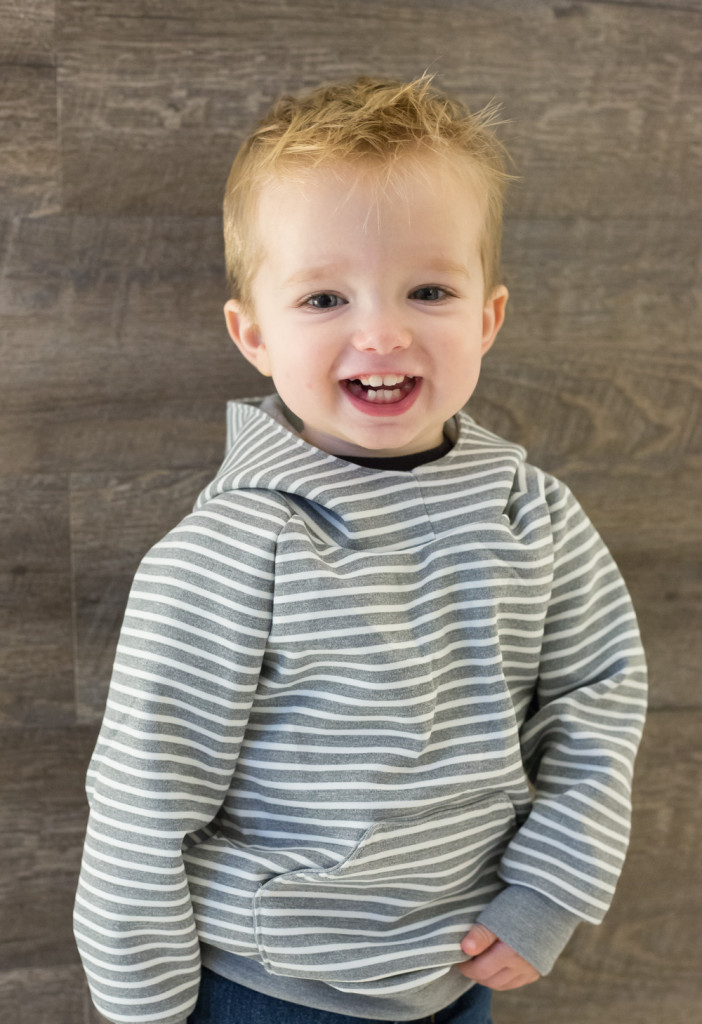 I chose to make him a cute sweatshirt out of this scuba knit I found in the remnant bin at Joann!
The pattern I used is this (AMAZING! AND FREE!) Hooded Raglan sweatshirt pattern by Brindille & Twig.
I. loved. it.
It was easy to sew, good sizing, and clear instructions. I sewed up a size 18-24 months, and besides the sleeves being a little long on my shorty armed boy, fit really well, with some room to grow. Always the goal with handmades, right? Like I said, made it from some scuba knit, and I think it stretches just fine to fit over him, we don't have a tussle whilst getting it on, hehe.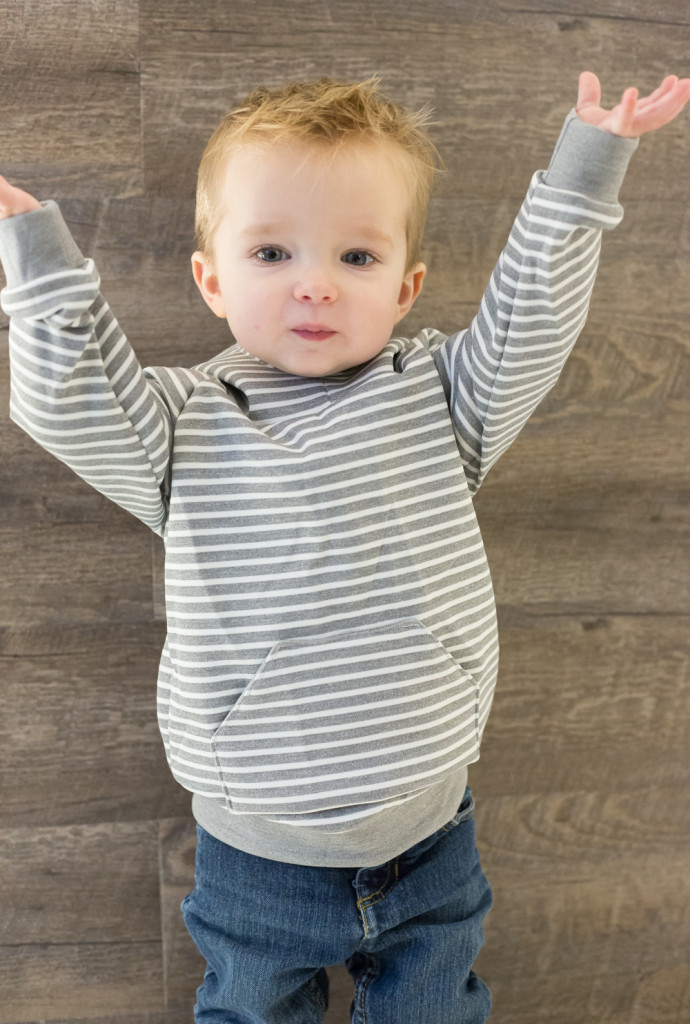 I think I sewed it up (after cutting it out another time), in less than an hour. It was a breeze on the serger! I used the opposite side of the grey stripe, which was the plain grey, for the cuffs and inside of the hood, and I love how that turned out! I also ended up topstitching around the hood to keep it from looking suuuper frumpy.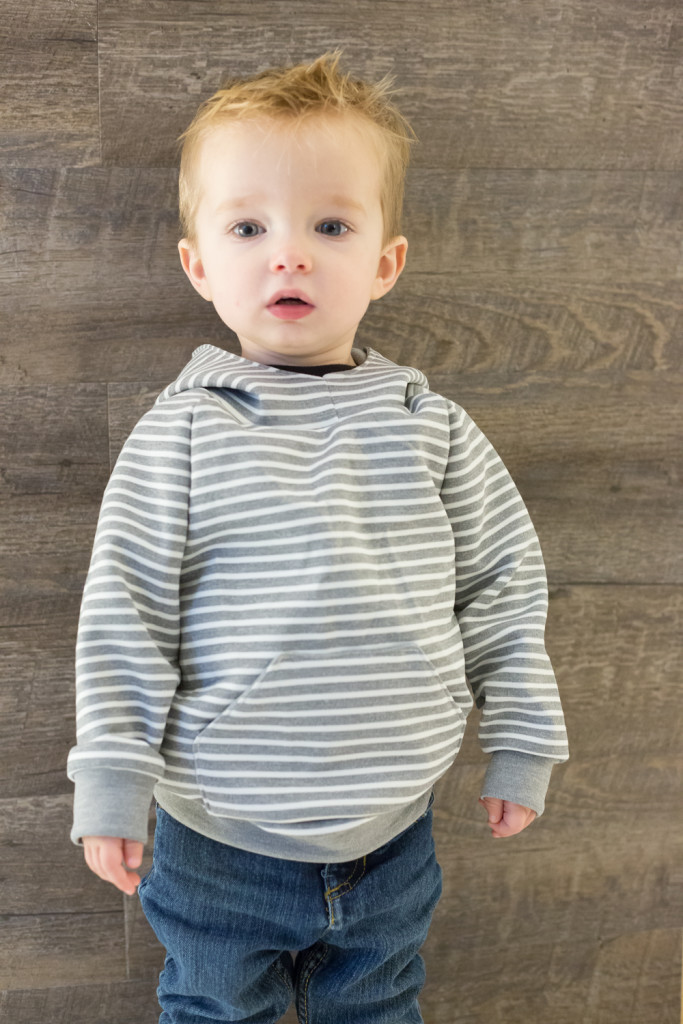 The kangaroo pocket is just the CUTEST. THING. EVER.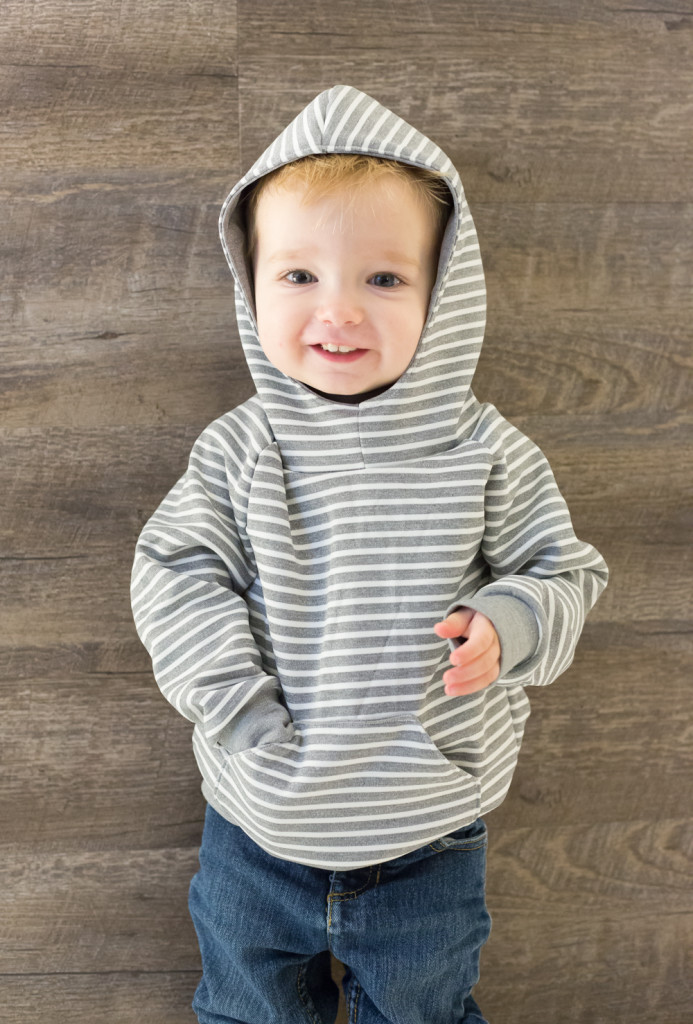 OH WAIT NO IT'S JACK WEARING THE HOOD.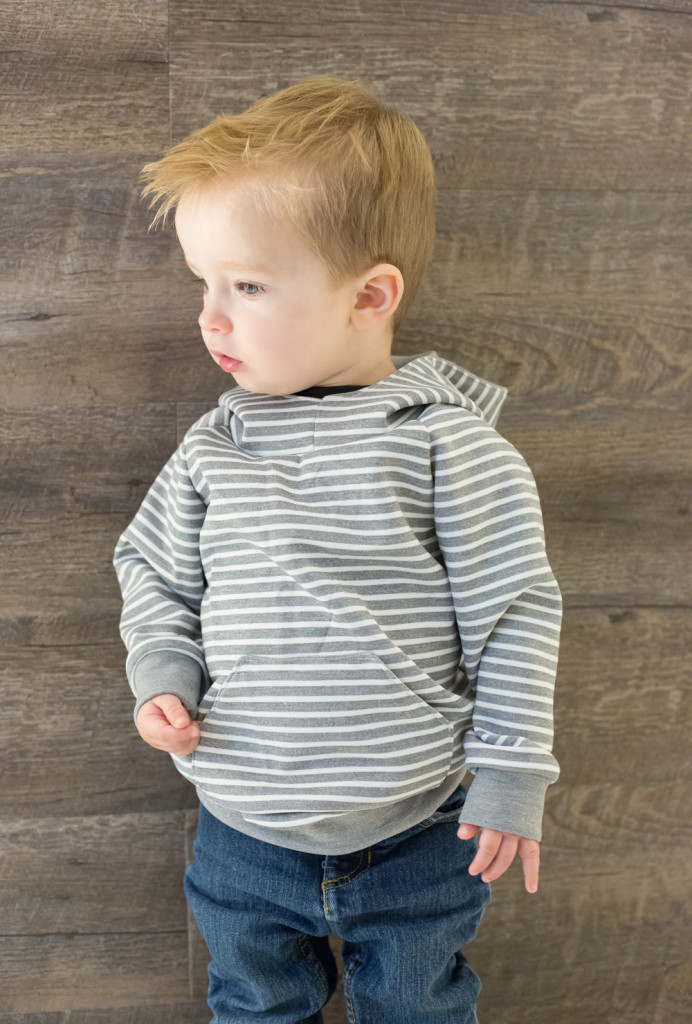 I do wish I'd taken more care to line up the stripes in the front part of the hood, but oh well! you live and you learn.