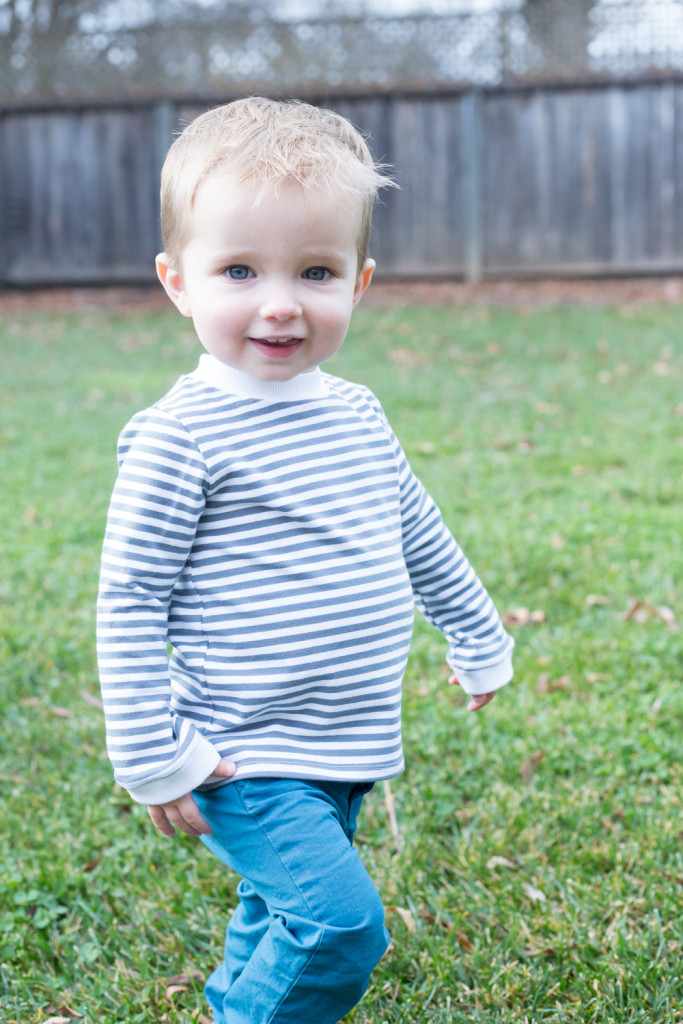 woohoo! The first article of clothing for my year of the boy challenge! I had a feeling shirts were going to be staples for me, so why not start out with one?
I had this lovely grey striped Lillestoff fabric sitting on the shelf too, that was calling my name. I sewed up the Flashback Skinny tee pattern……GUYS it was the first one I've ever made. Not tee shirts because of course I've made those…but this pattern specifically. It's been such a popular one, everyone uses it!
But when I sewed for my girls I always leaned towards more feminine silhouettes-not that this pattern can't be girlied up!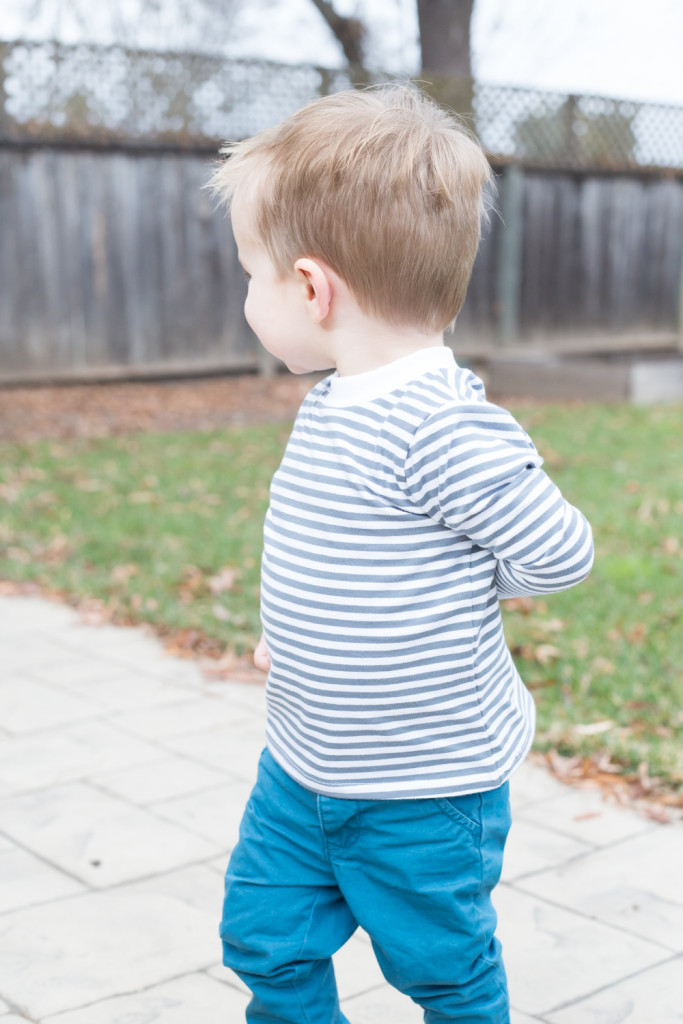 I sewed up a size 18-24 months, and I think I should have stuck with his measurements, which put him in 12-18 month sizing. Ya live ya learn huh?
The sleeves are too long but it fits him pretty well around the tummy and neck! So I might just stay with this size and shorten the long sleeves.
I might still go back and shorten these sleeves…..hahahahhahaaa..
who am I kidding?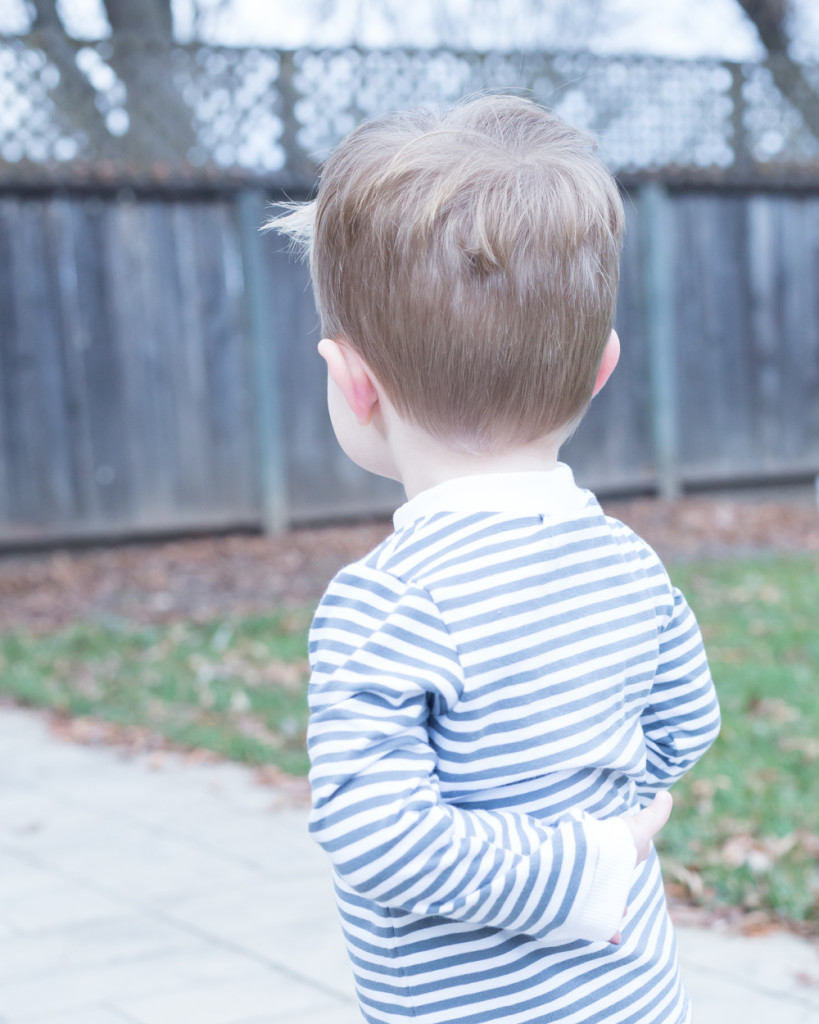 I sewed the whole thing except the hem on my serger-dang that thing is awesome for knits. So fast! I was able to churn this one out in no time. I love quick projects!
I also like the ones where you have to take your time and concentrate on every step, but for dipping my toe back into sewing…this one was perfect.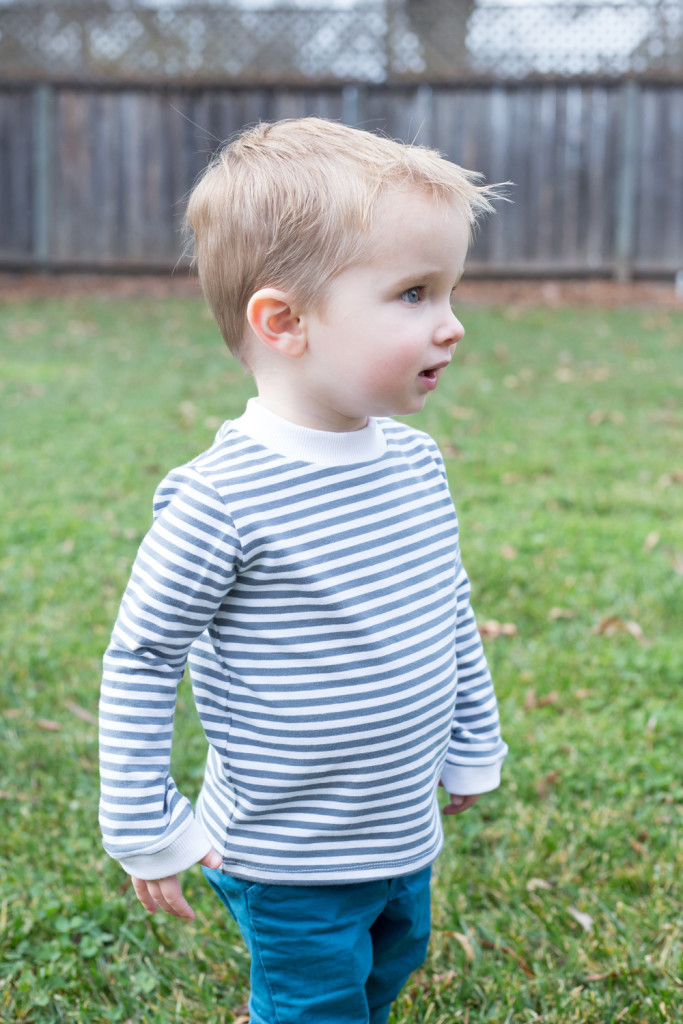 Expect a lot of wandering around the backyard pics..lol! This little guy was quite the explorer during our photo shoot. Not too many smiles either!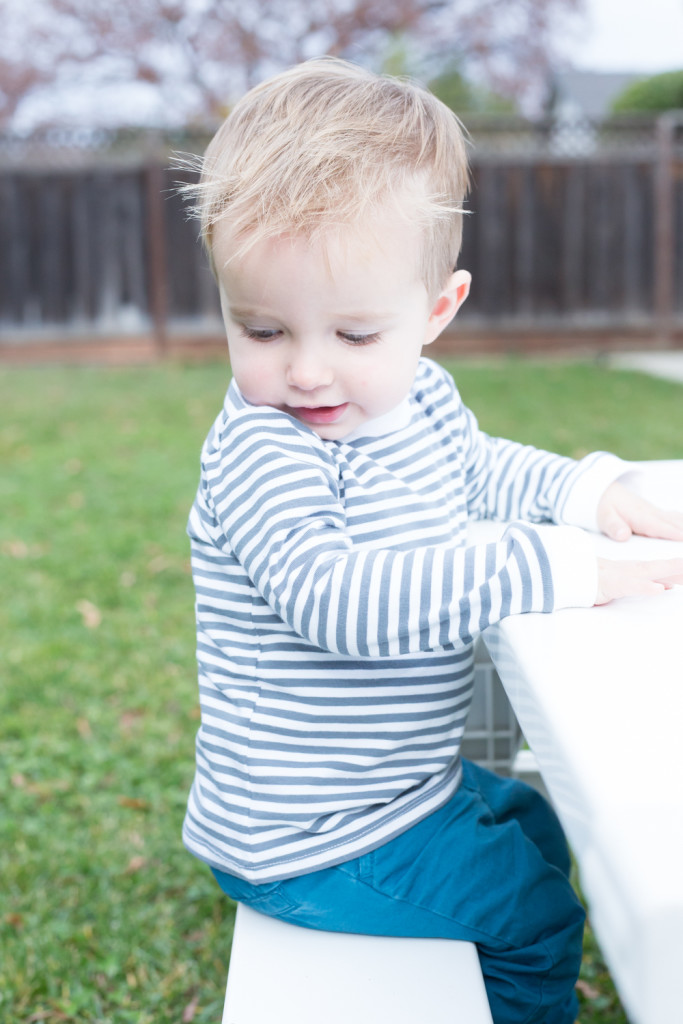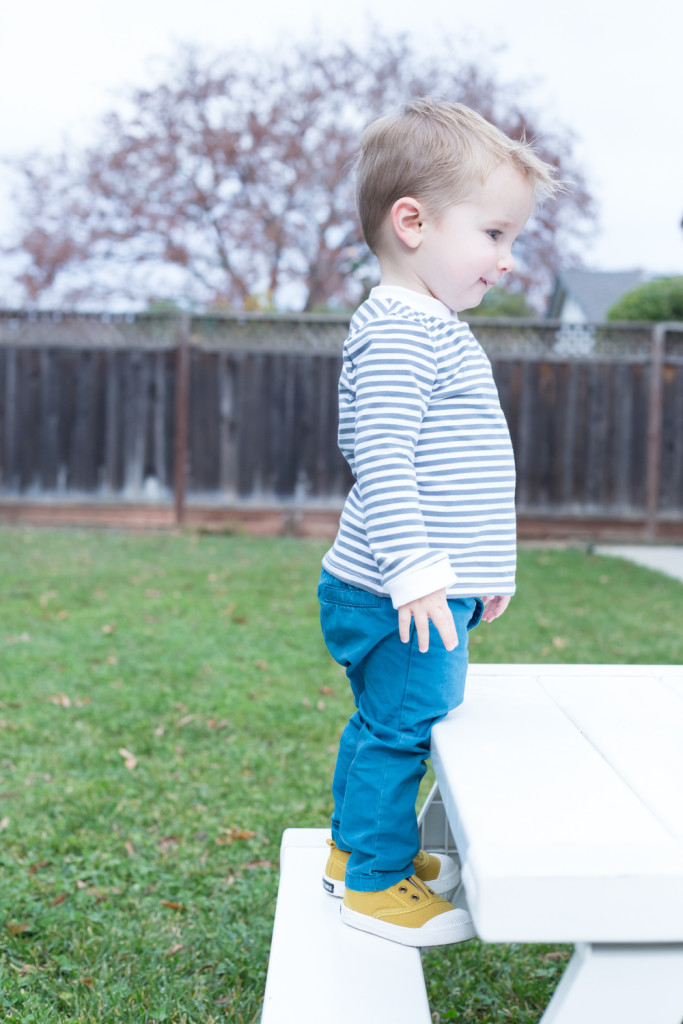 daredevil!