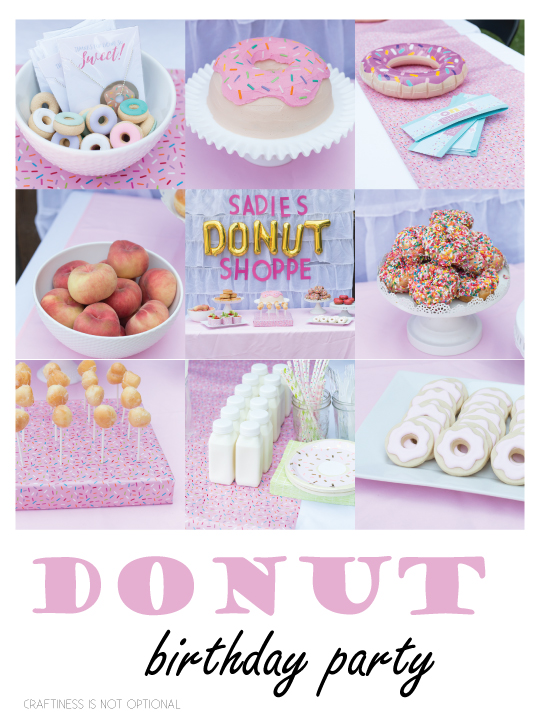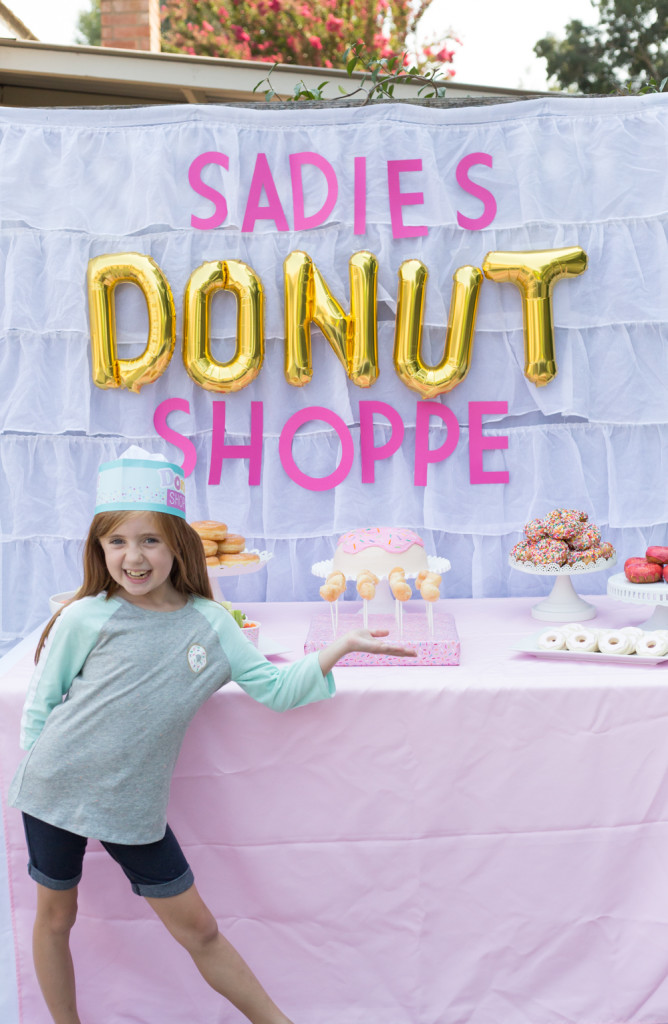 Sadie asked for a donut party this year, which I was ALL ABOUT. (I mean, seriously…gimmee all the donuts plz)
It was a just friends party, and so it was a lot more low maintenance for me.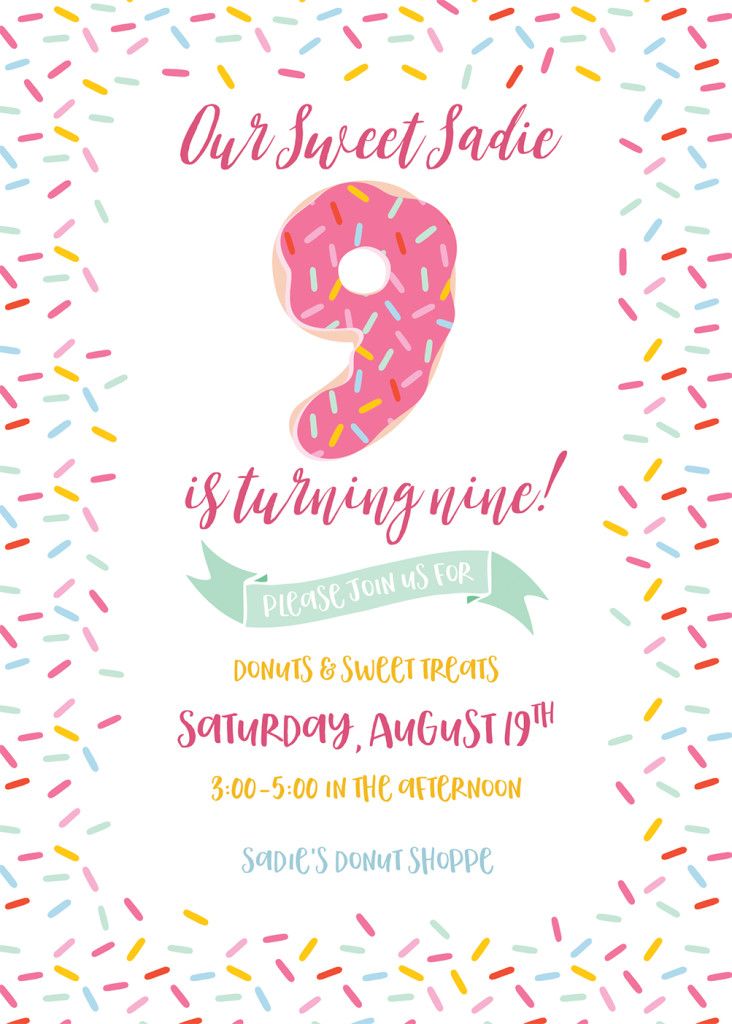 I ordered this adorable sprinkles invite from this great etsy shop!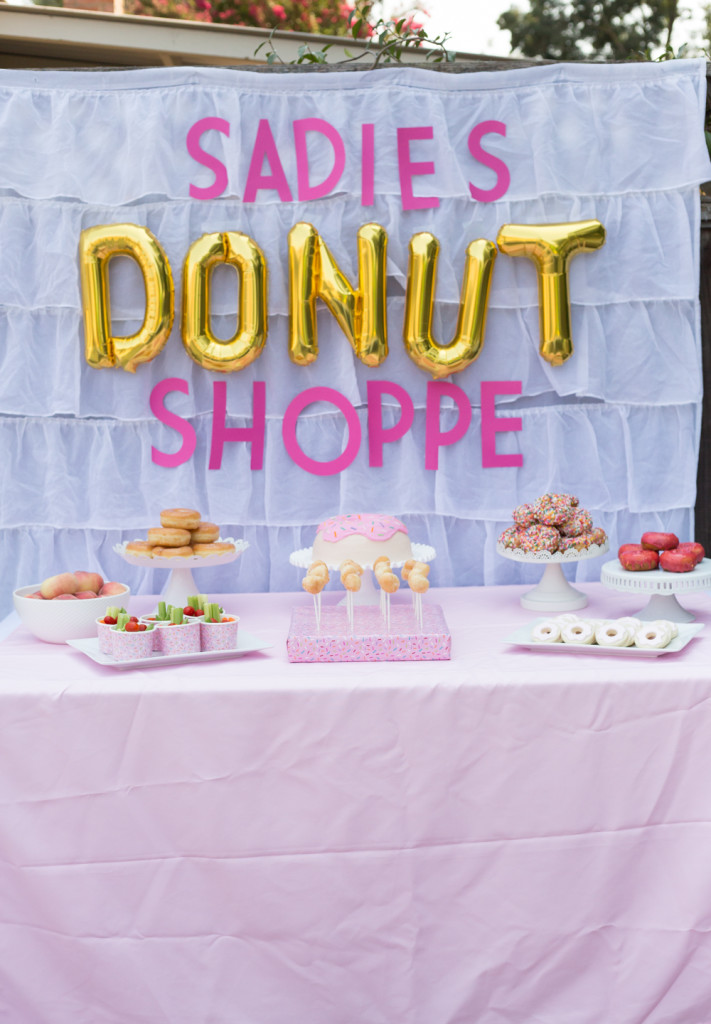 Hung up my ruffle shower curtain that I love to use for a backdrop, with a pastel pink tablecloth.
Had to play around with some fun gold letter balloons and cut out the other letters with my Silhouette.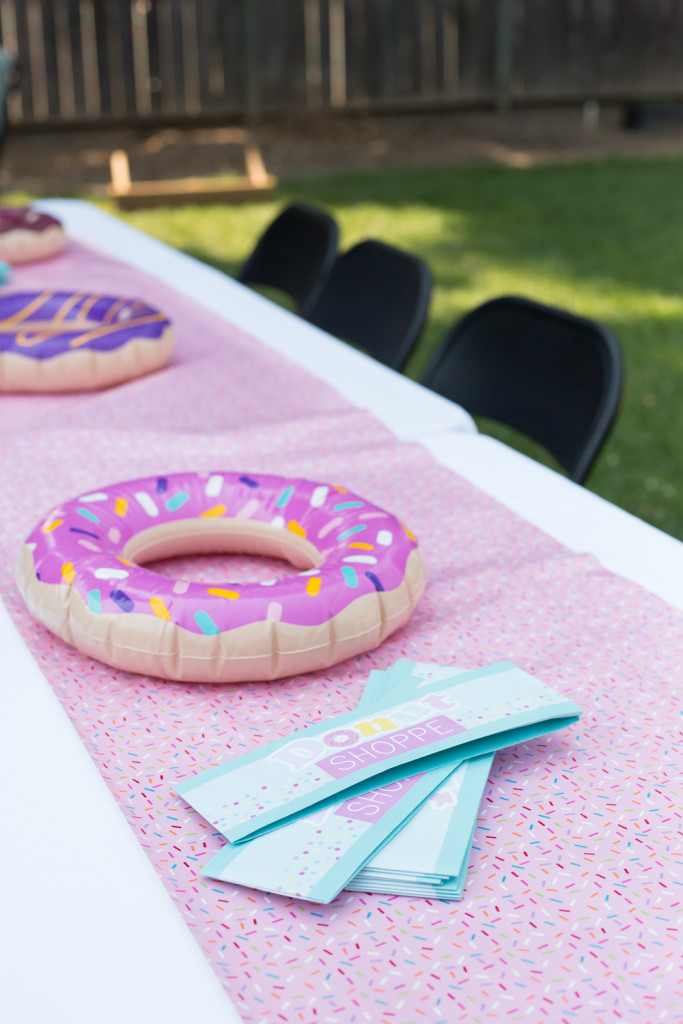 I got this fun sprinkle wrapping paper in the target dollar spot awhile ago, along with the cups I used on the food table. Grabbed these inflatable donuts for an easy and quick centerpiece, and some donut shoppe hats because they are SO CUTE.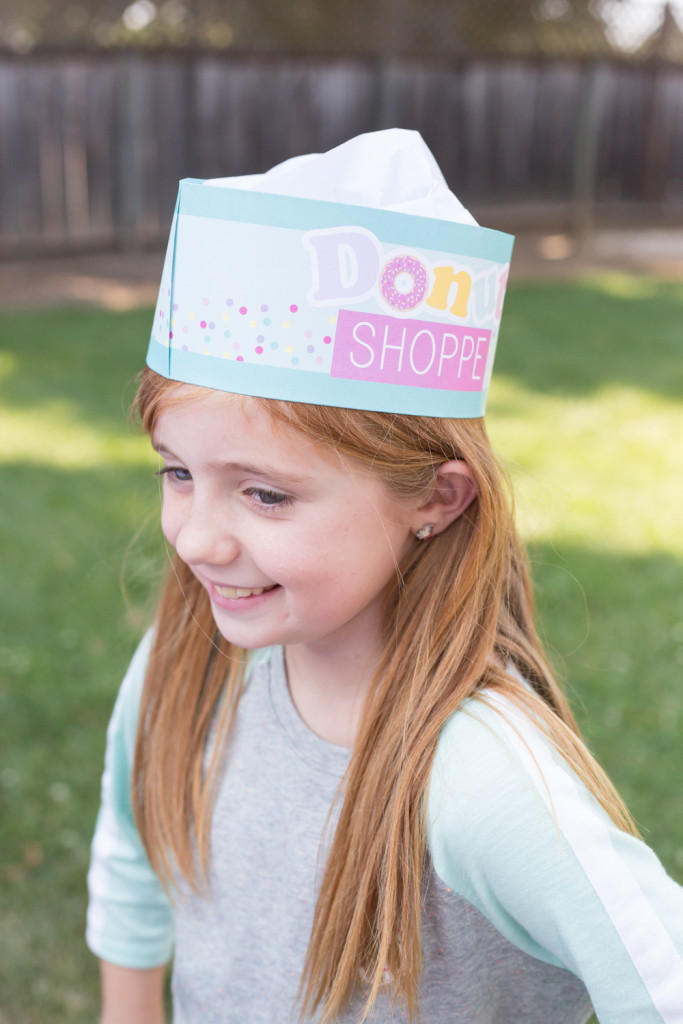 Also, Sadie's donut tee was from Target.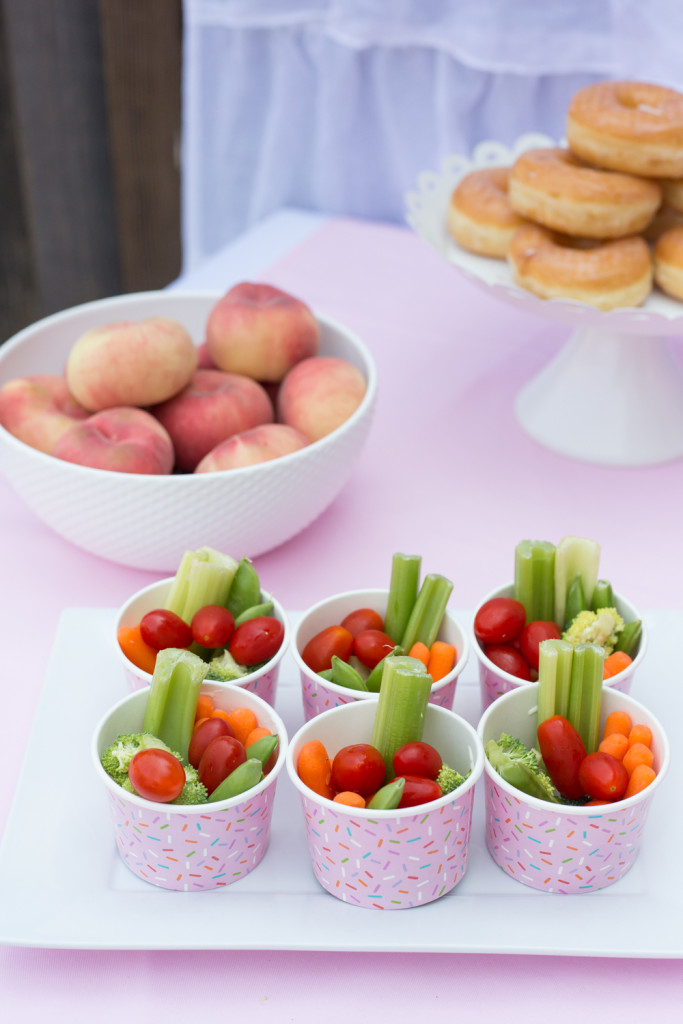 For the spread, I kept it SUPER SIMPLE. These veggie cups (with ranch dip on the bottom) were a last minute way to use the cups I'd bought, LOL.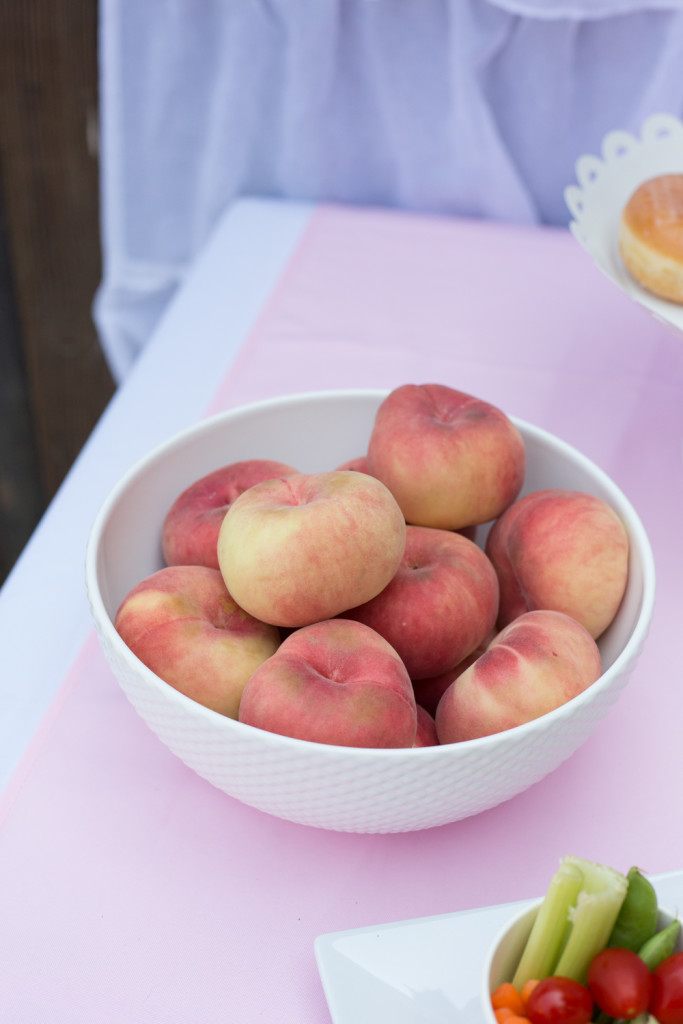 Sadie requested her favorite kind of peach-donut peaches! Also called Saturn peaches I think.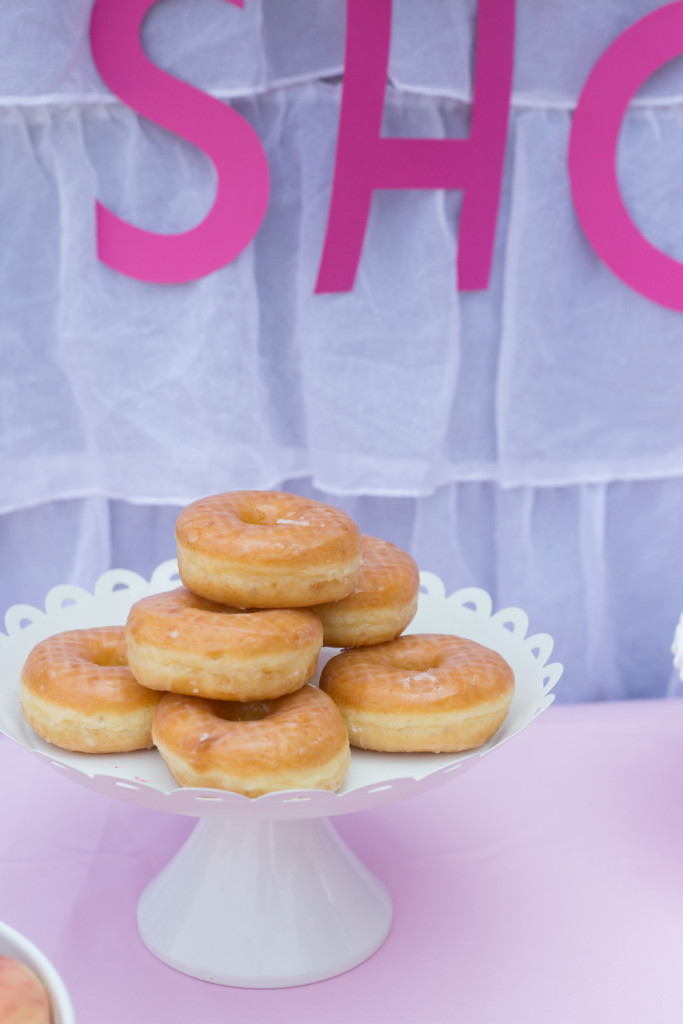 Sadie and I went and raided our local donut shop that morning and grabbed glazed donuts, sprinkle donuts, and pink glazed donuts. I had thought about making some, but honestly, this was so easy and fun for Sadie and I to pick them out together.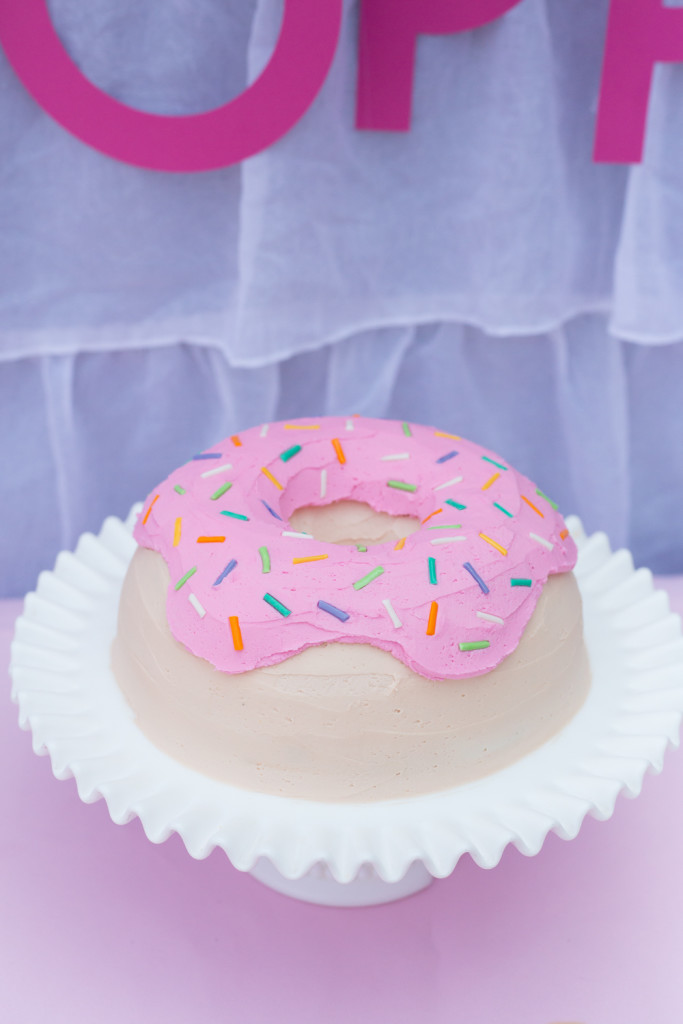 I did make a simple donut cake! Baked it up in this pan, and frosted it with tan and pink buttercream, and then made large homemade sprinkles with gum paste. When she saw me gently placing them just so, Charlotte suggested I just sprinkle them on…and I replied DO YOU EVEN KNOW ME? jk jk. We had a good laugh though because they know how I can get with cakes!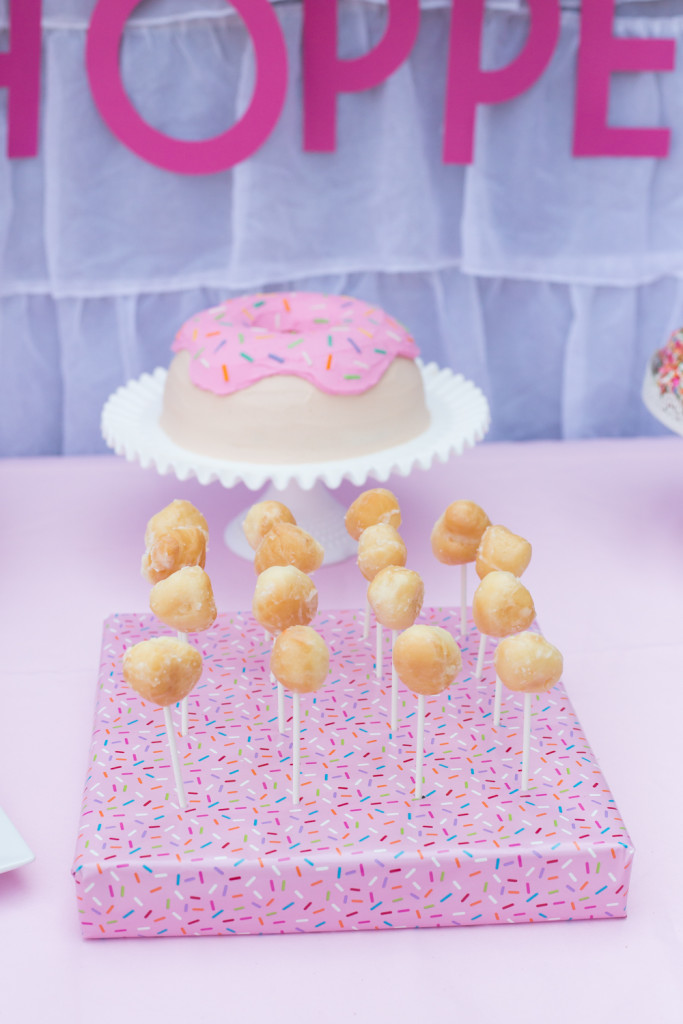 I had also grabbed a few dozen donut holes and poked in some lollipop sticks-et voila!! Donut pops! Super easy and cute!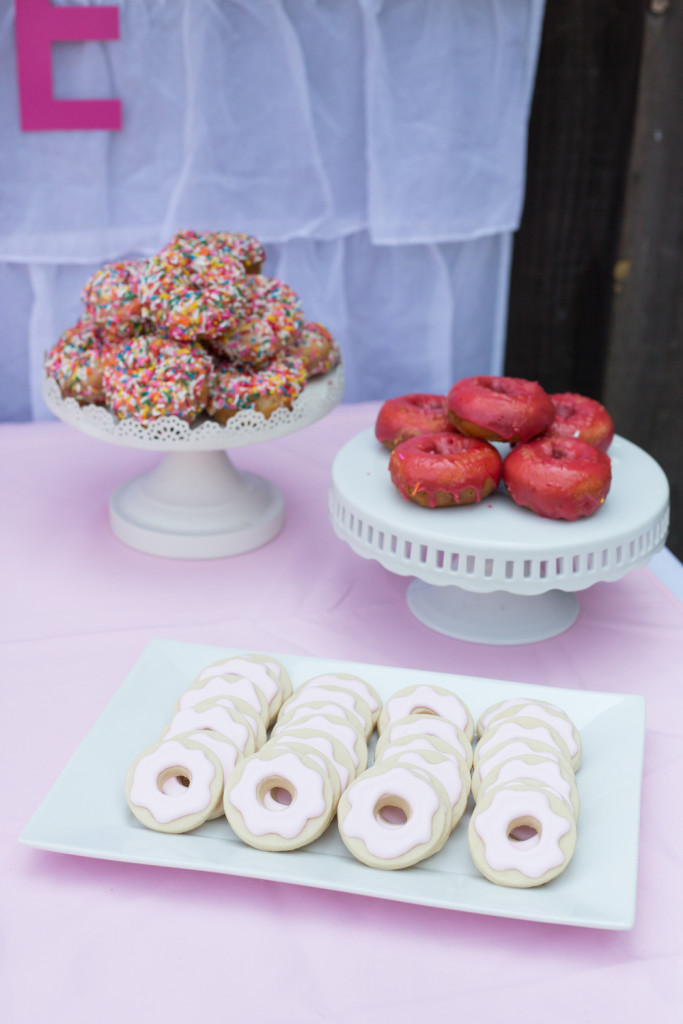 I made some simple donut cookies, too, mainly because it's just not a CINO party without some cookies! I didn't go into great detail with them, but they get the point across!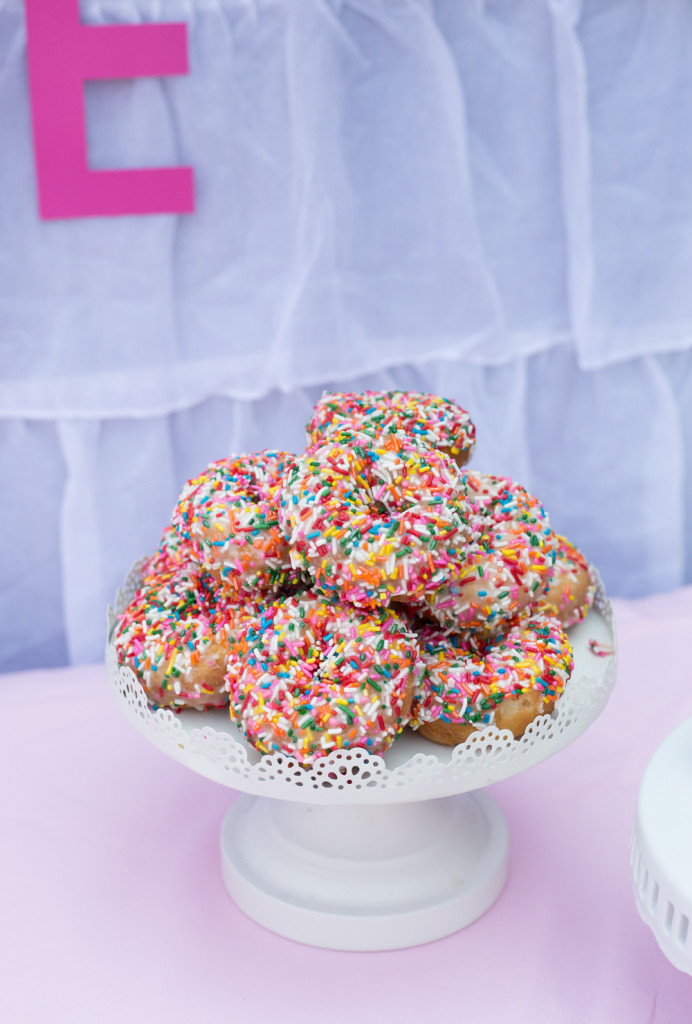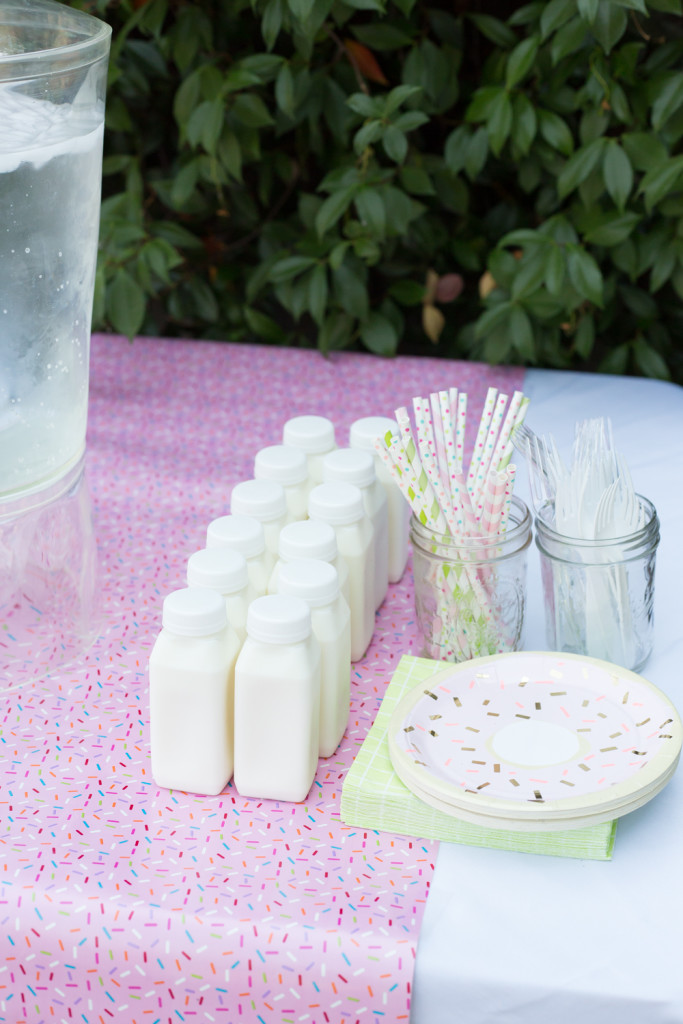 I got these Meri Meri donut plates on clearance at Marshalls! so cute! I wanted to serve some milk, so I purchased these cute bottles and filled them with a gallon of milk, which ended up still being cheaper than buying boxes of shelf stable milk from the store. I went through my straw drawer and grabbed all the straws that went with the color scheme and tossed them in a mason jar.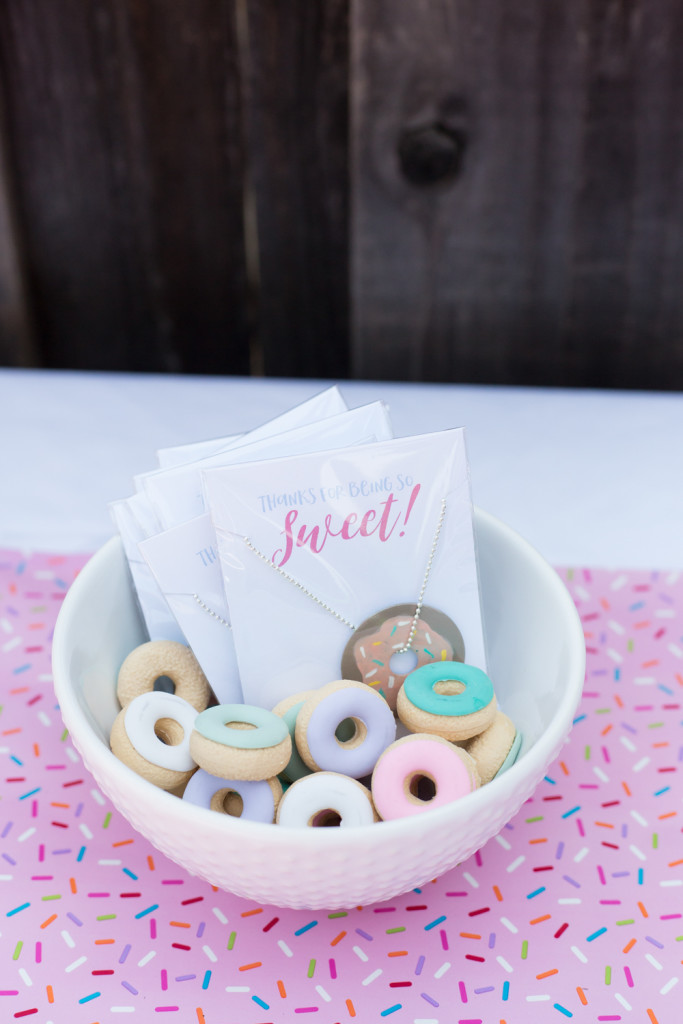 For the favors, I bought some washers and painted them to look like donuts, then strung them on some ball chains and packaged them up! I also found these adorable donut erasers at Target and put them all in a bowl together for the kids to grab!
For games, we prepped some of our favorite Minute to Win it games and the kids had a blast playing those, and bouncing in the bounce house, but of course!