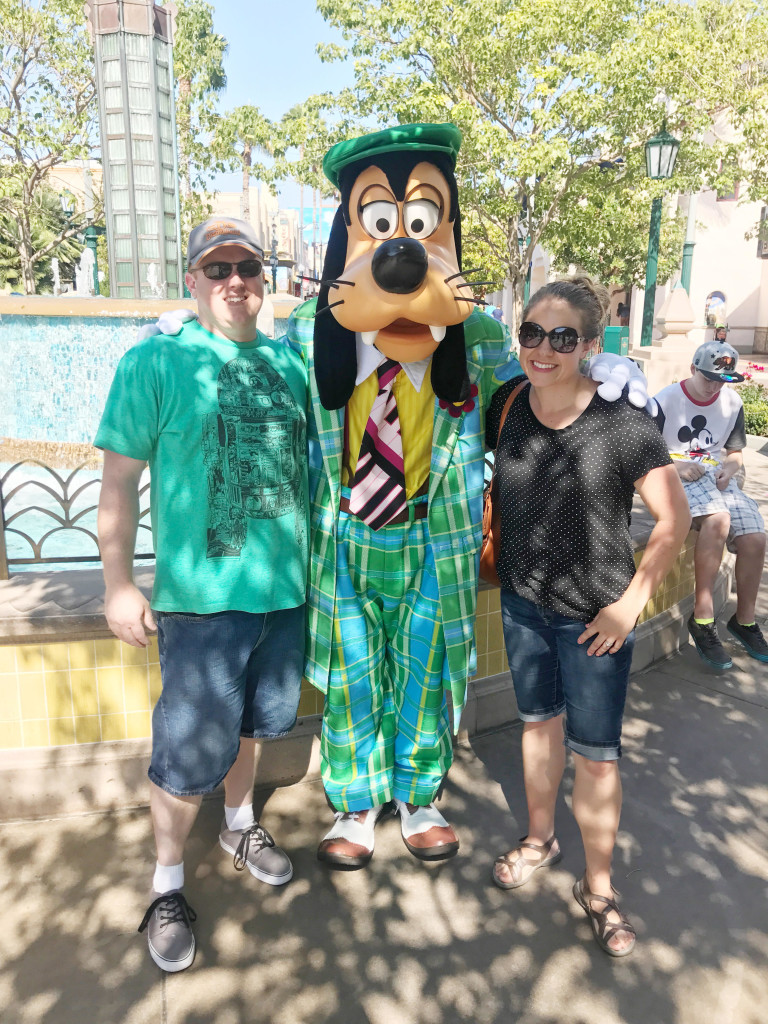 We just got back last week from a kid free Disneyland trip! and it was AWESOME. We love taking our kids, believe me…but since we are pretty much kids at heart it was a must do for this years' kid free trip! (we're making a trip like this a yearly thing!)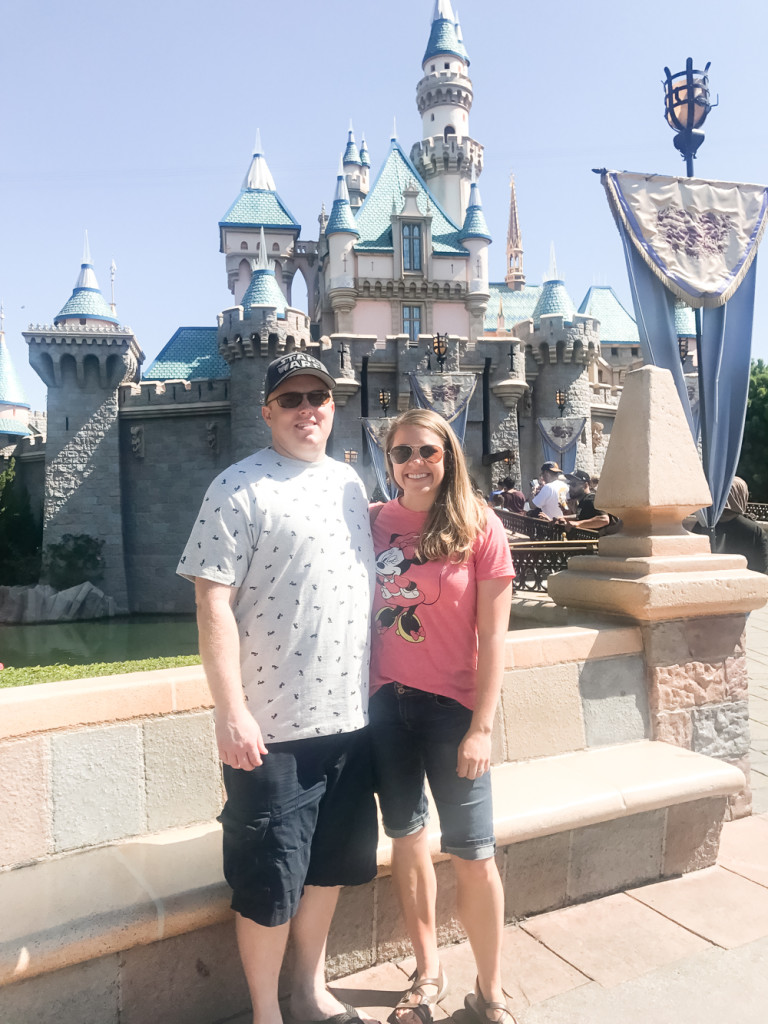 The weather was perfect when we went (last week of June), which was lucky! I strongly strongly dislike Disneyland when it's hot. Ask me about the time I went 8 months pregnant with Ava when it was 104 degrees and high humidity. UGH.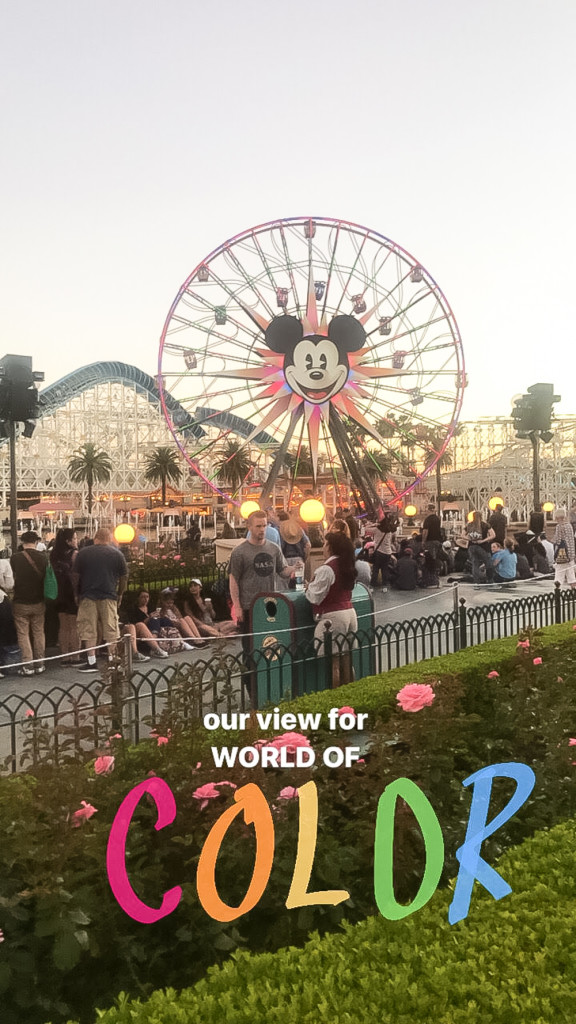 One of the cool things we did was purchase tickets to the Dessert Party for World of Color (btw this post is not sponsored by anyone, I WISH, just sharing!), where you get special seating for the show, and…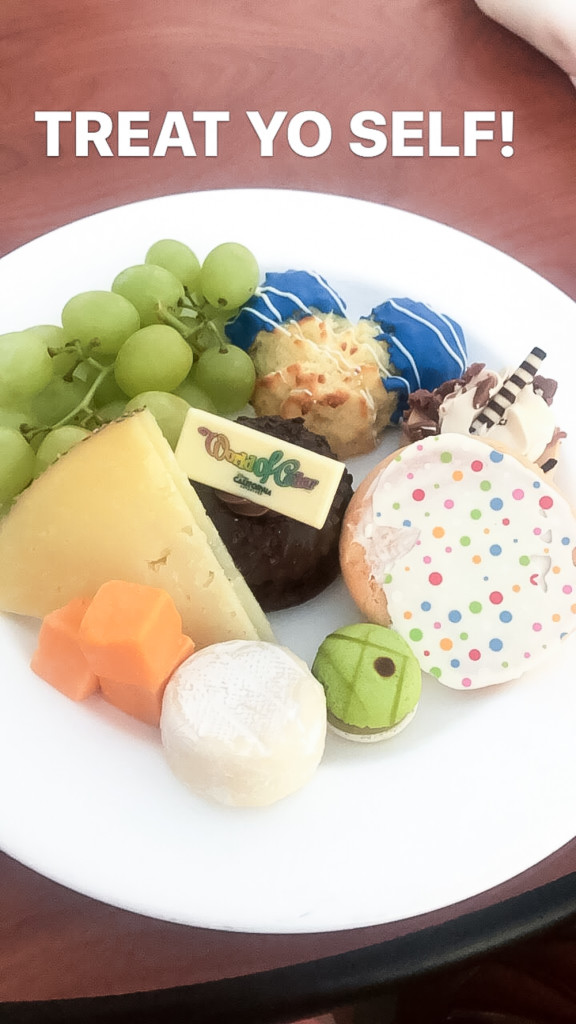 …this delish plate of goodies to nom on while you watch! yumm! My favorite of the plate was the brie with these cheese sticks they had, and the cheesecake hiding behind the polka dot cookie.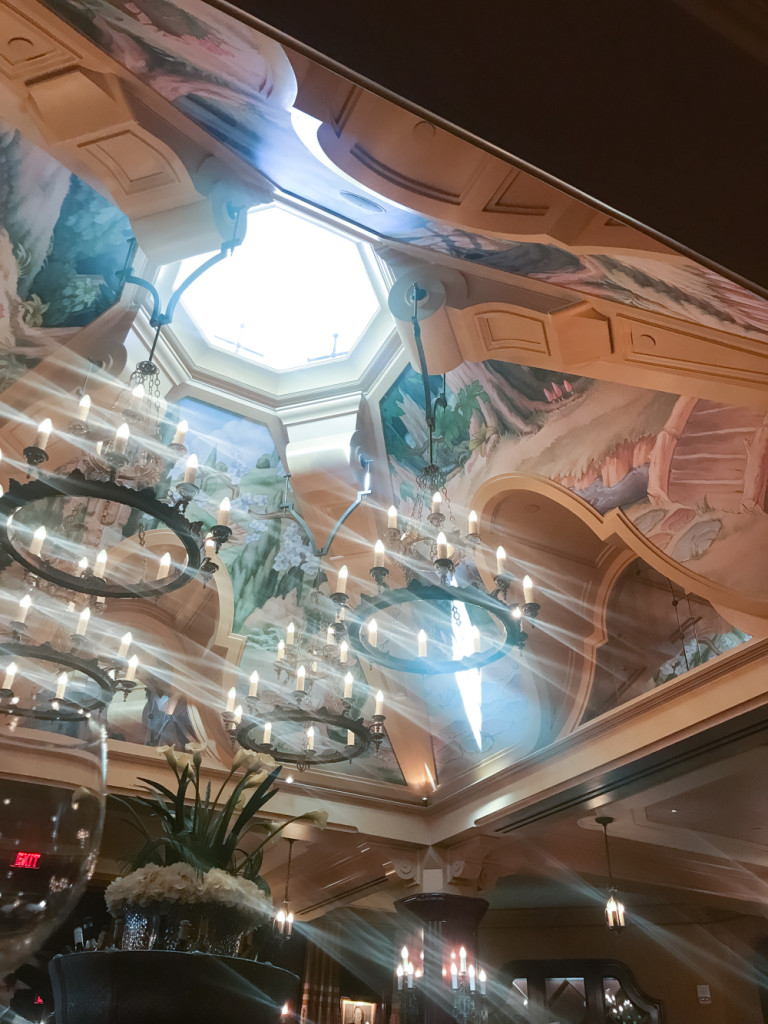 We made reservations at Carthay Circle, a restaurant we definitely would not go to if we had the kids. It was beautiful and the food was delish.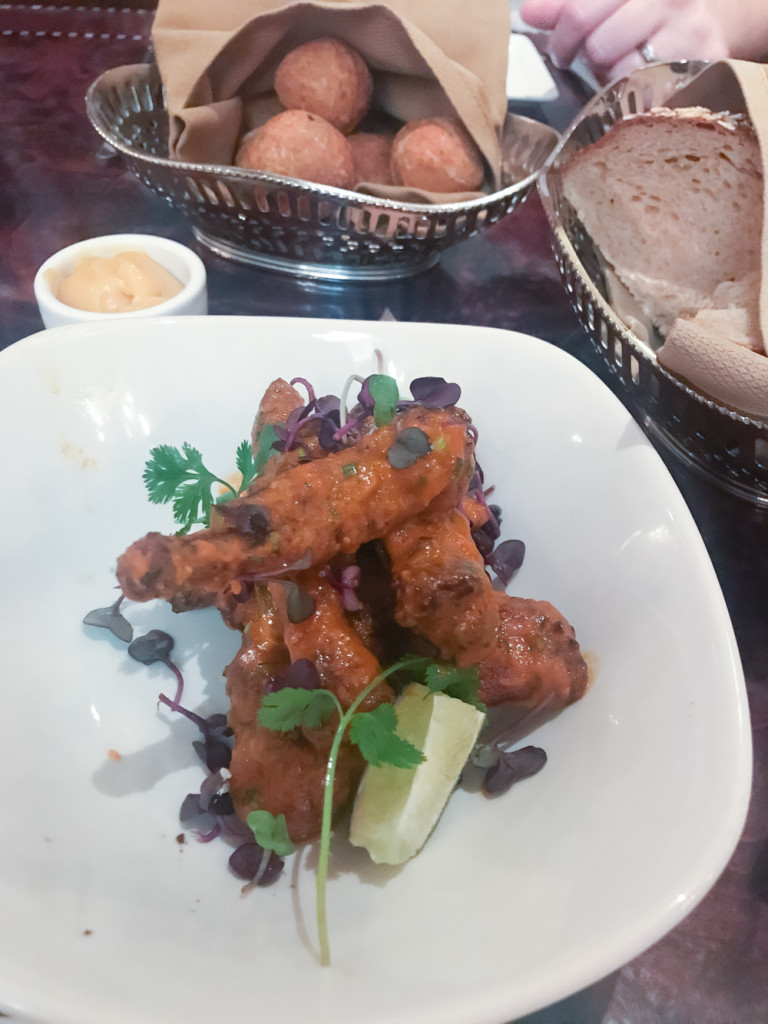 We got the biscuit and spicy duck wings for our appetizers, and they even comped us the duck wings because they had to move us to a different table. lol! I'll move all over the restaurant if you bring me free apps!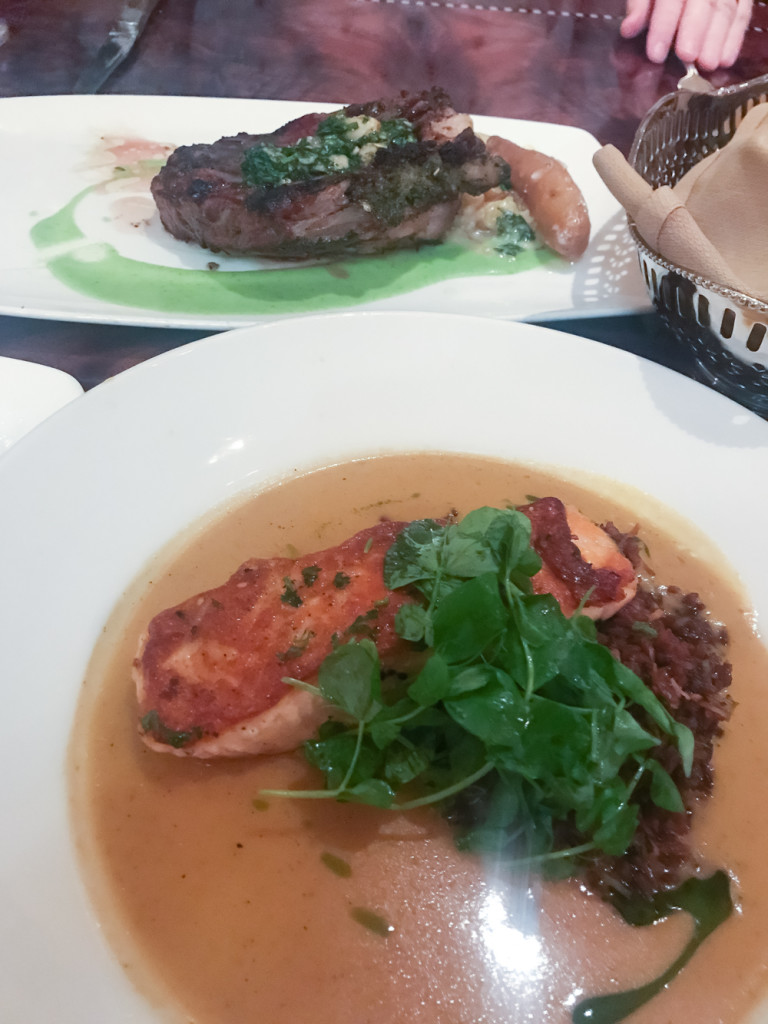 Rory got the (ginormous) steak and I had the salmon. So good!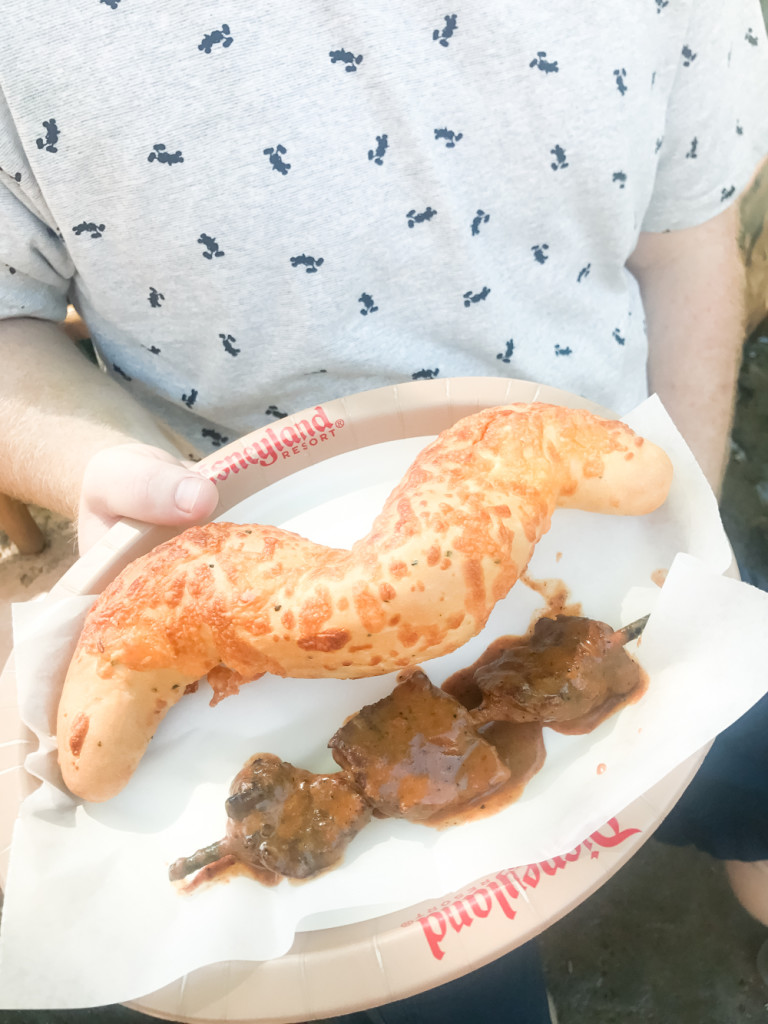 Another snack we enjoyed was at the Bengal BBQ, the tiger tail cheese bread, and the spicy beef something or other-the beef was AMAZING. I loved it!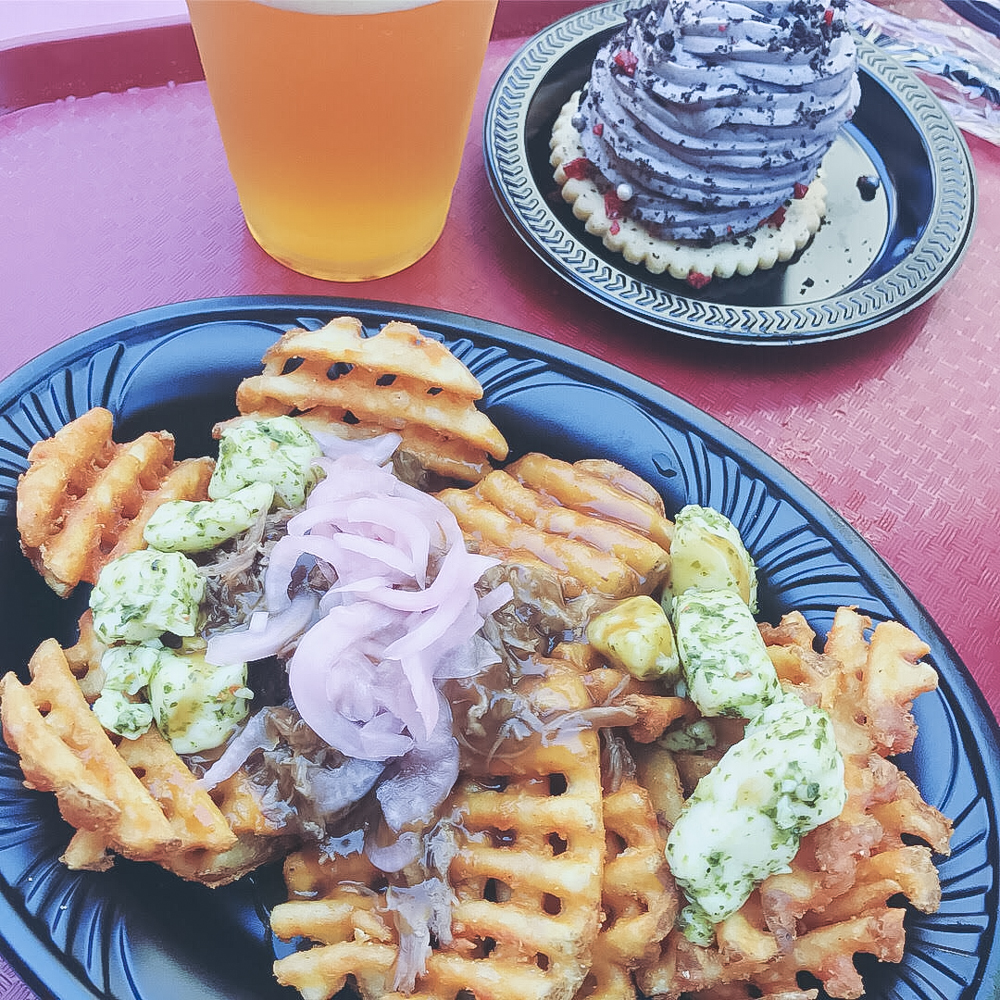 We finally hit up the Red Rose Tavern for some poutine and grey stuff! This lunch was probably my favorite of the trip! SO tasty!
The grey stuff was….typically DELICIOUS. but really, it was. Red velvet cake topped with raspberry filling, and the grey buttercream was all so good together!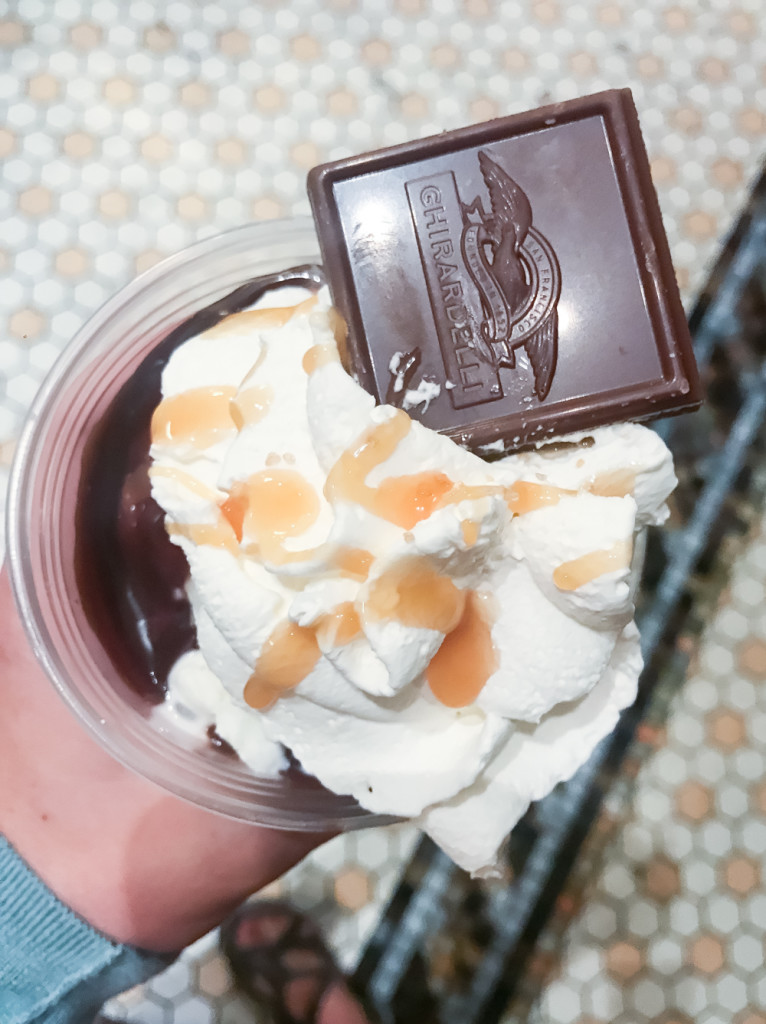 But this was my fave treat of the trip! We've never gotten a treat at the Ghiradelli shop, so we stopped in for a Sea Salt Caramel sundae and it was perfection. The whipped cream I probably could have bathed in. so good.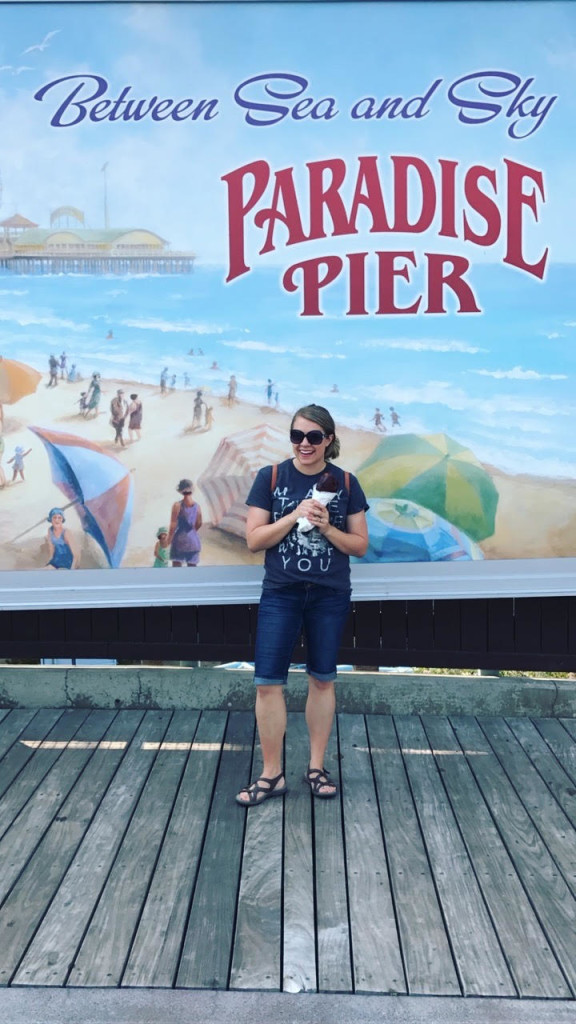 I also tried their famous turkey legs for the first time! Both Rory and I thought it tasted a lot of ham, interestingly.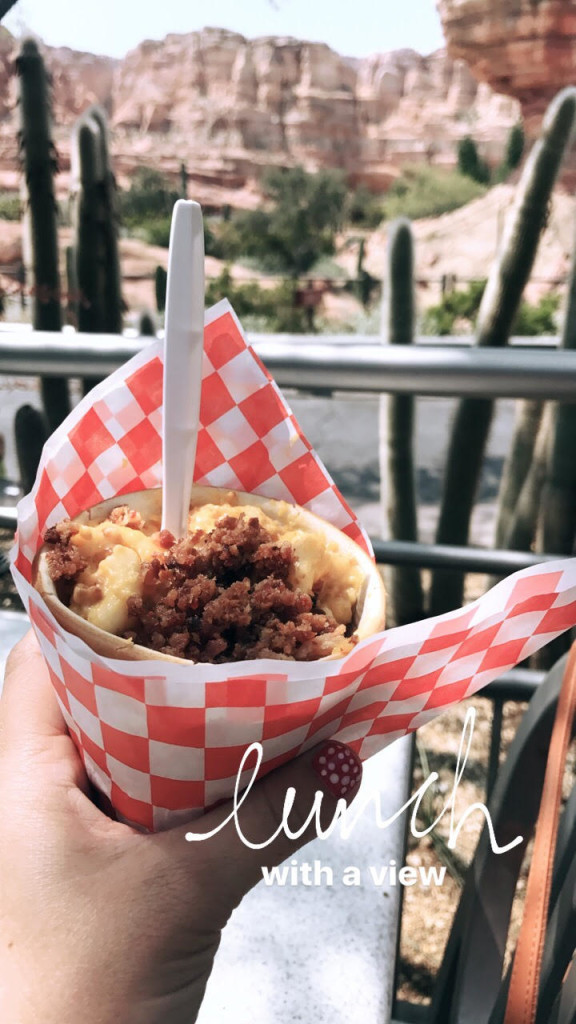 Got our fave DCA lunch from the Cozy Cones-the bacon mac and cheese in a bread cone. mmm…we love to take them over behind Flo's Diner to eat while watching the cars!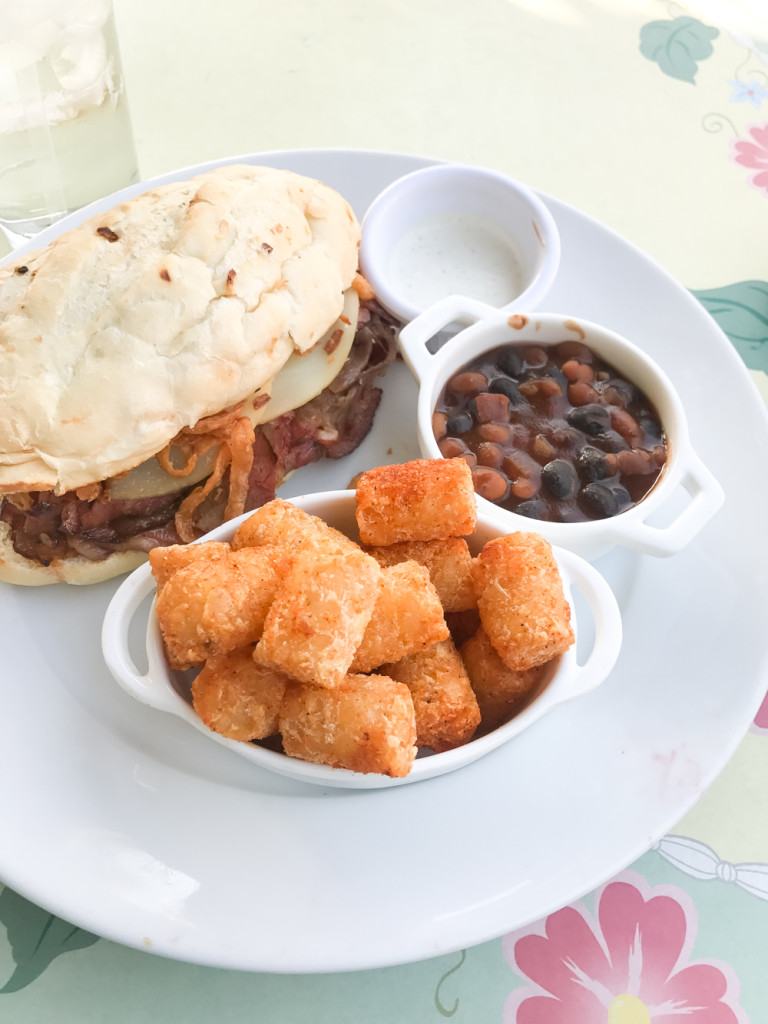 Another new place we tried was the River Belle Terrace in New Orleans Square-I got the brisket sandwich with their beans and seasoned tater tots. ALL good. So fun to try a new spot for us!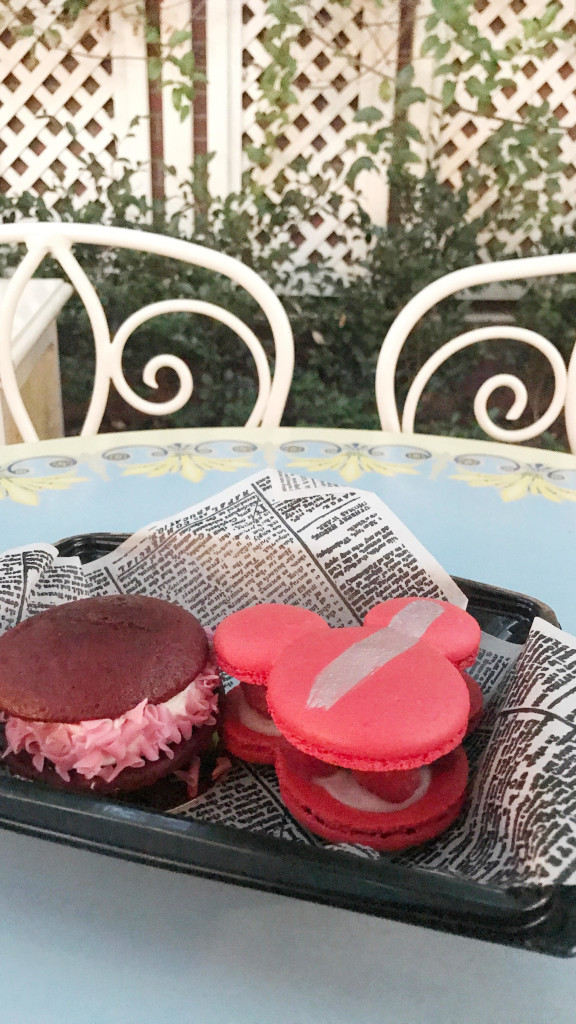 Of course we stopped by the Jolly Holiday bakery a few times! We always love their macarons, so we grabbed a Raspberry Rose, and a red velvet whoopie pie. The pie was not great, sadly. The filling tasted like straight cream cheese to me, not very sweet at all. thumbs down! the macaron was amazing though!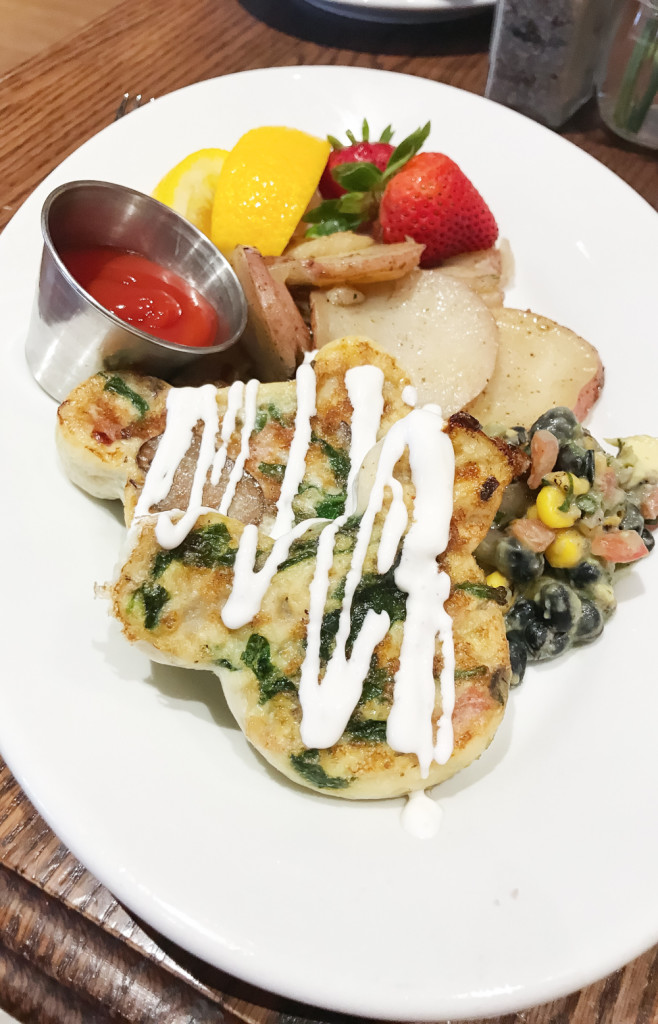 The last morning we had breakfast in Disneyland at the Carnation Cafe! I had the egg white frittata which was MICKEY SHAPED. boom life changed guys. Everything is better mickey shaped.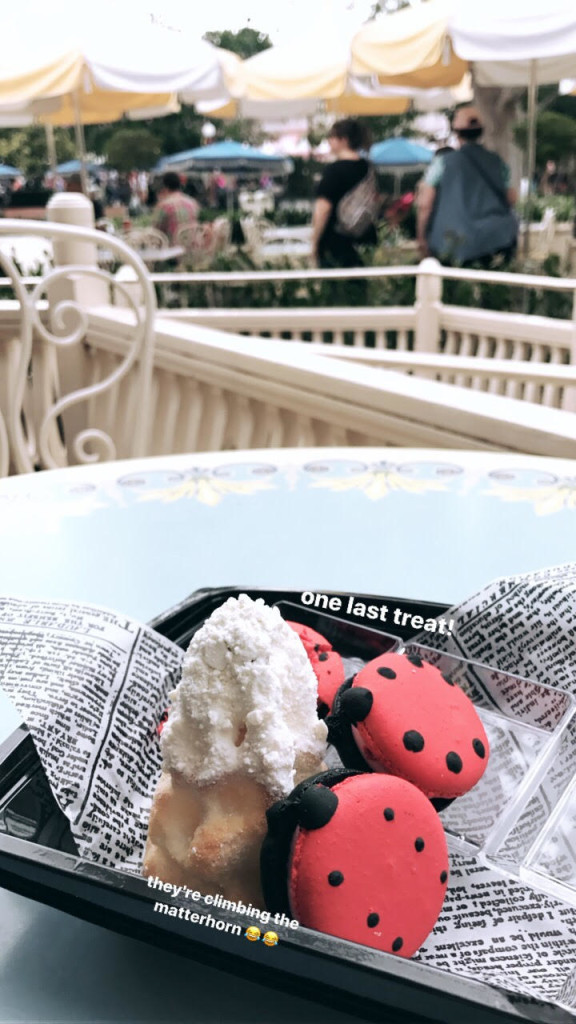 Also, ate a batch of DELISH ladybug macarons-filled with strawberry jam and buttercream, and a Matterhorn macaron because ALWAYS.
Rory arranged this photo, by the way. He's the real kid in this family. lol!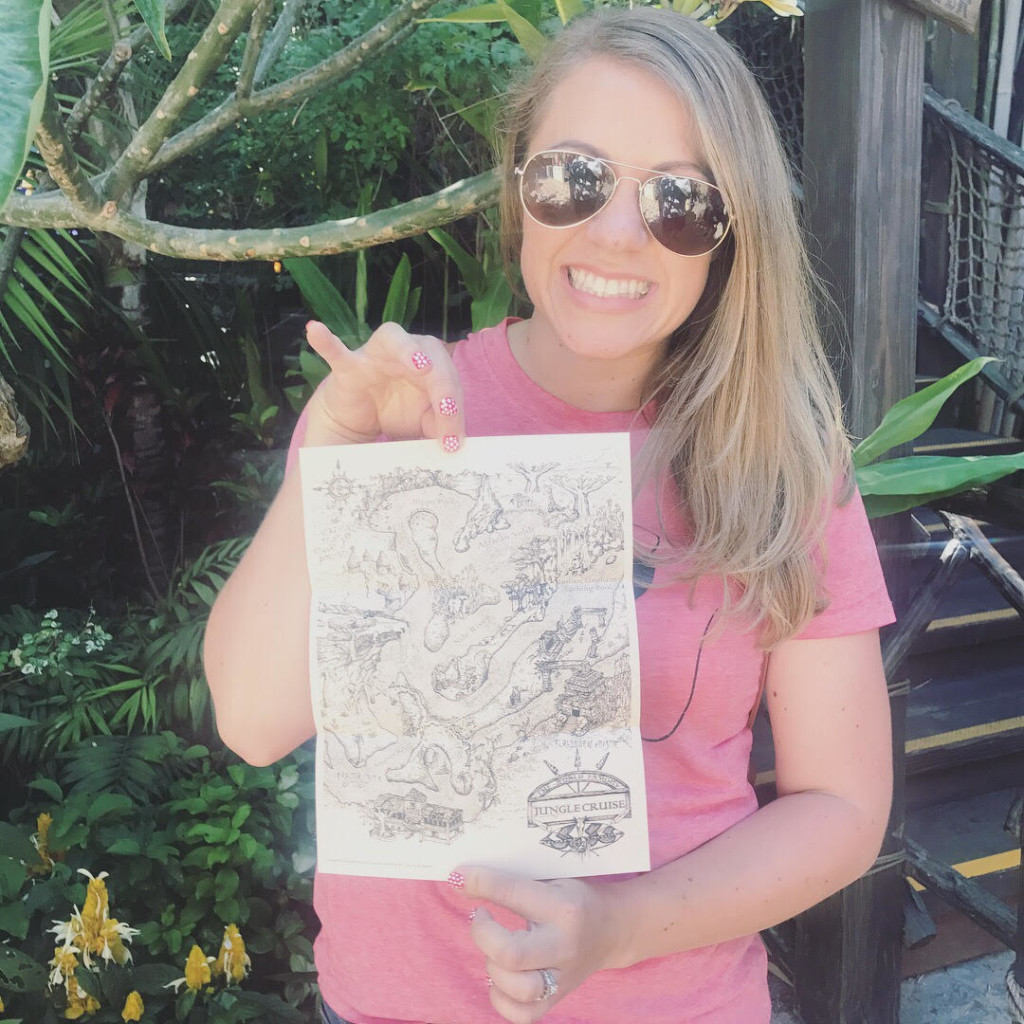 A fun Disneyland souvenir! If you ask nicely after exiting your Jungle Cruise boat, they have maps you can take home! 🙂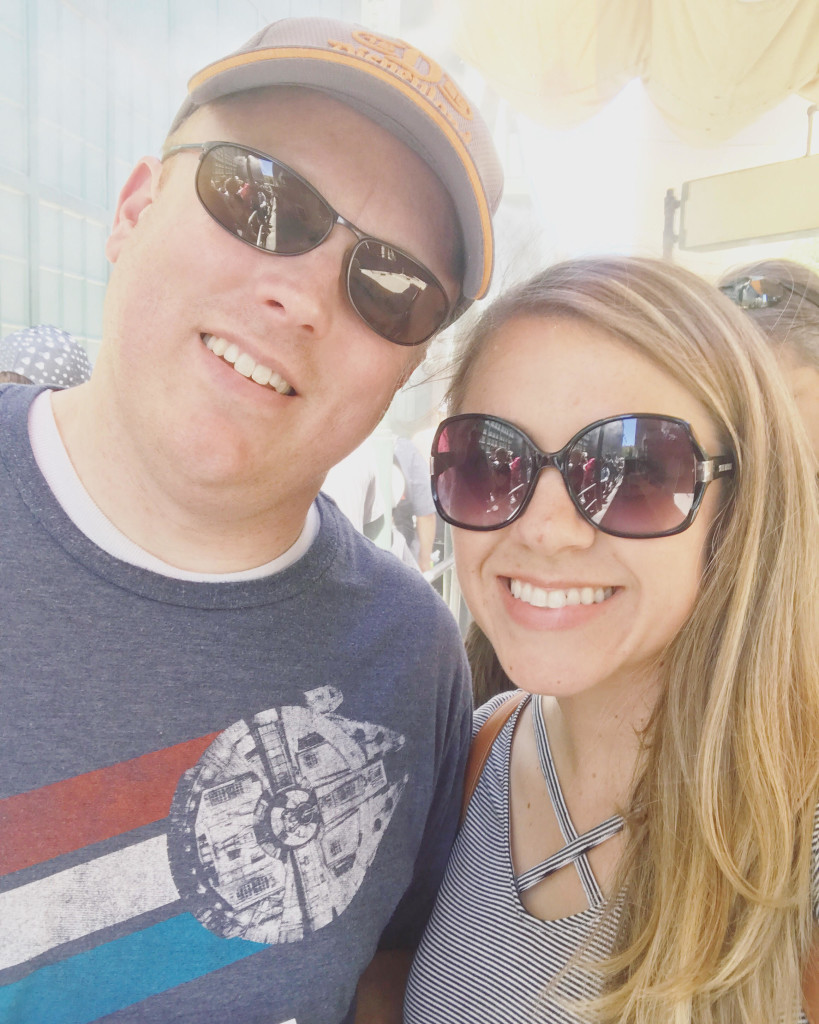 We went on SO many rides, the crowds were not bad at all, and we could go on everything, without the kiddos! We loved being able to sit together, instead of taking turns or splitting up with the kids. My favorite thing about the whole kid less thing was that we met so many nice people in line! Instead of being distracted by them, we had actual conversations with other adults! I didn't know I missed it that much, but Rory commented on how social I was being, lol! We even ended up hanging out with an awesome gal named Heather for the whole morning one day, her hubby was at a work meeting and wasn't coming into the park til later, so we invited her to crash our morning and we had such a great time chatting all things Disney and ride related. She had only been to Disneyworld, so it was fun to hear the comparisons!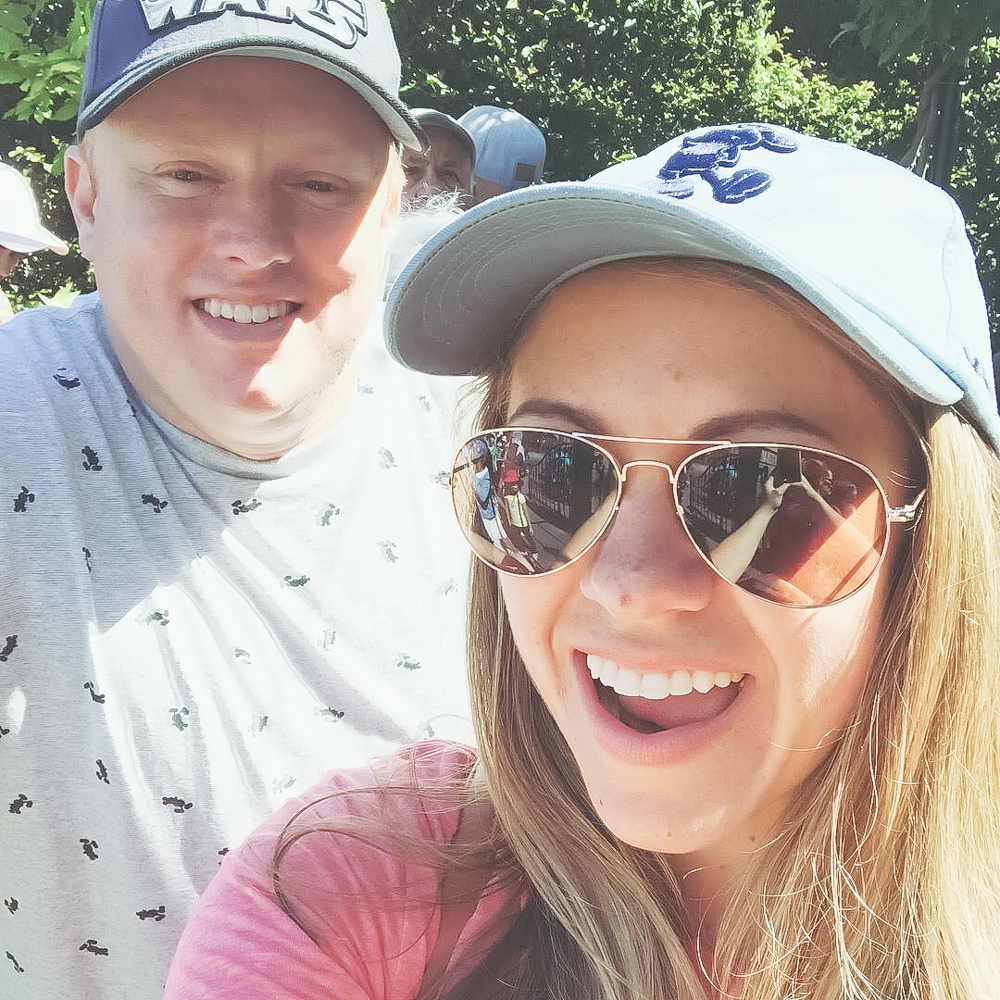 Also I got a hat.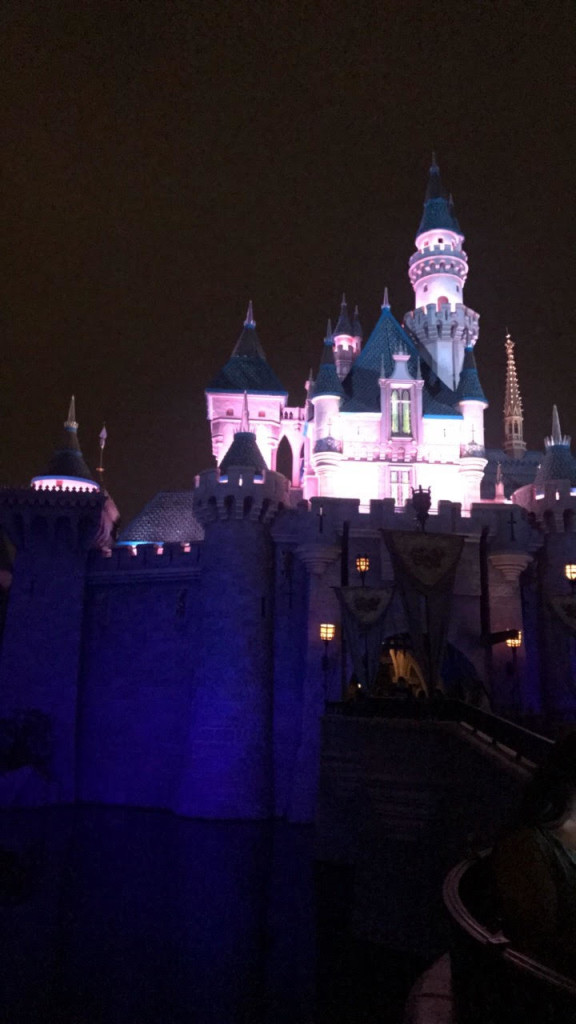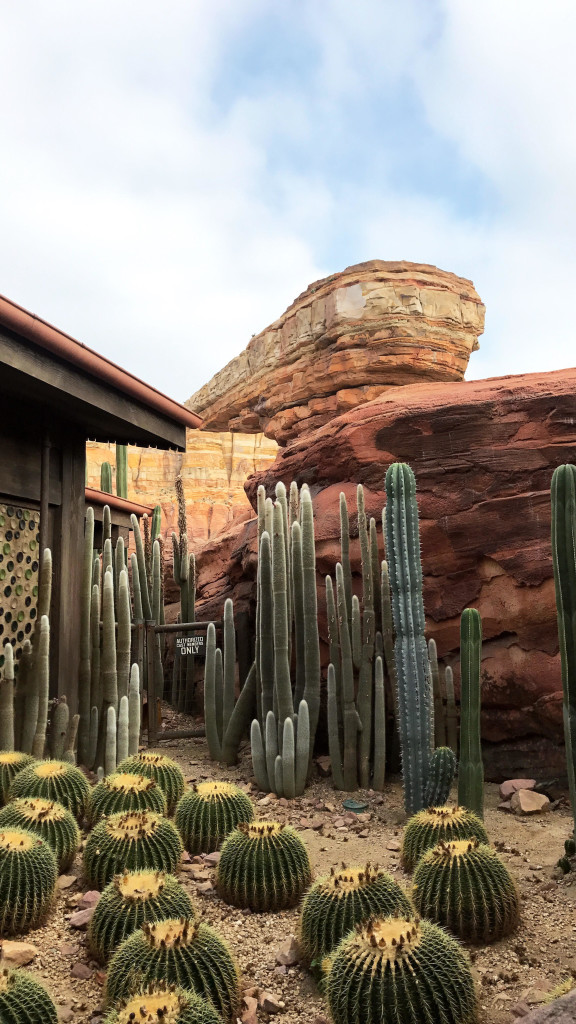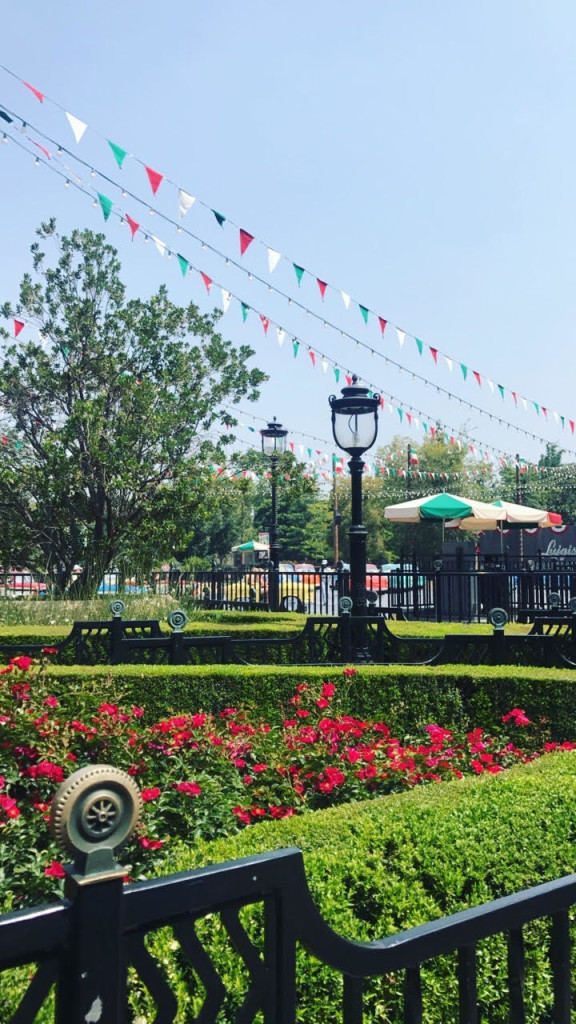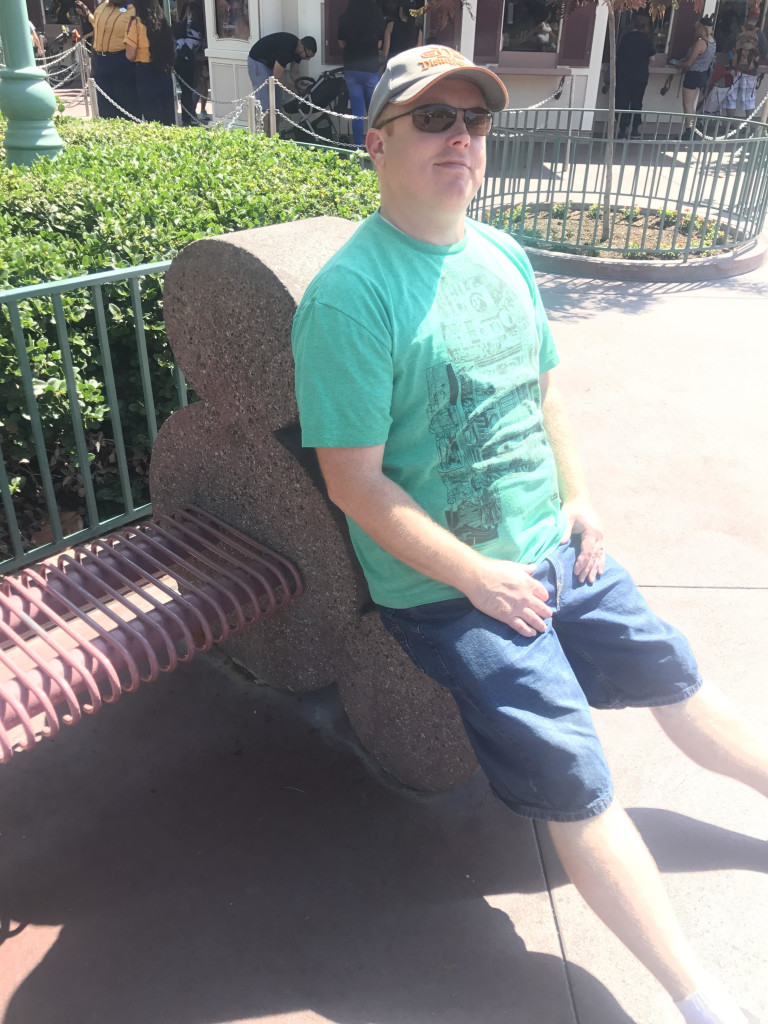 Recreating Sadie's pose. She poses for this pic every time we go!