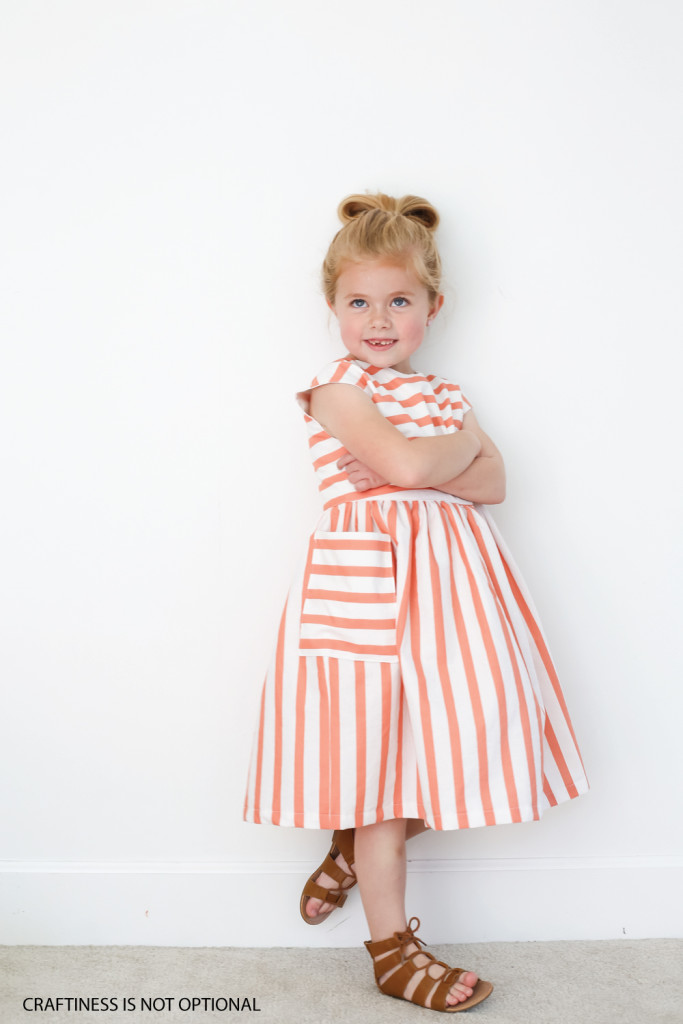 Ok, so this dress is probably my favorite of the three Easter dresses! I just love a good play on stripes!
I got this white and coral striped fabric ages ago-at Hobby Lobby maybe?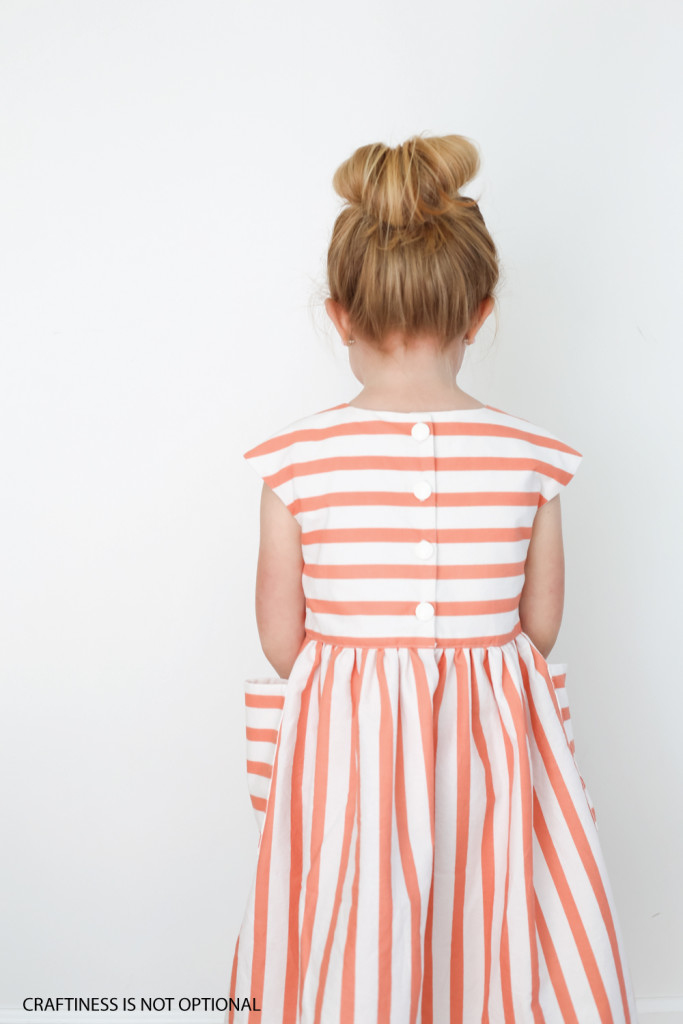 I played around with my old 5 and 10 Designs bodice but it pretty much ended up being a Geranium dress with the bodice lengthened and cap sleeve option, if you need a pattern recommendation!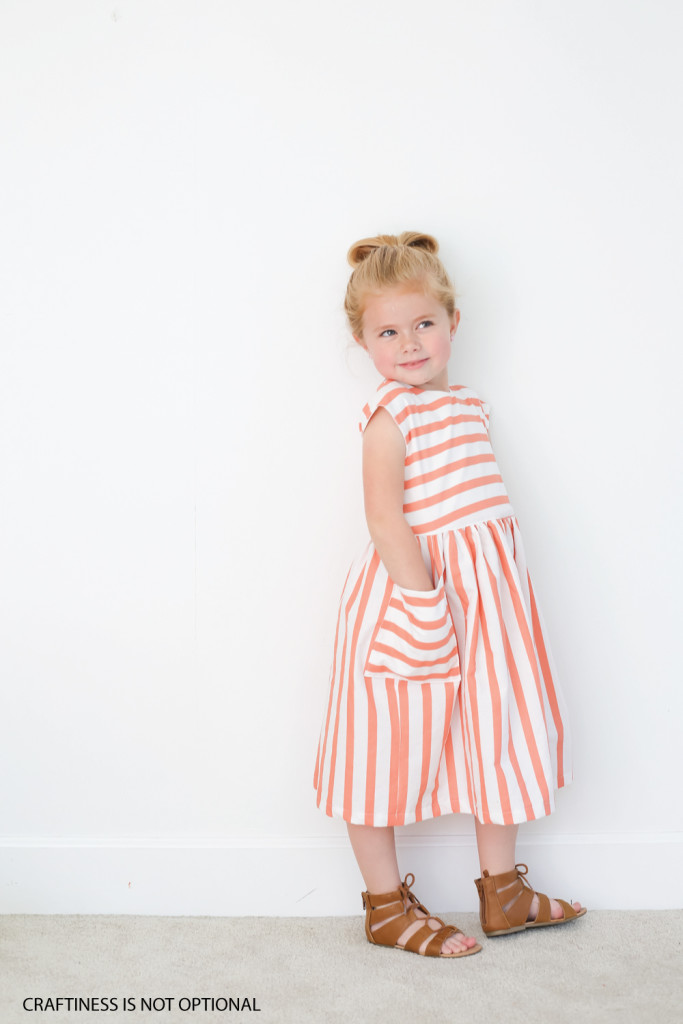 I love how turning the stripes on the skirt and pockets adds so much fun visual interest and makes a simple dress really POP!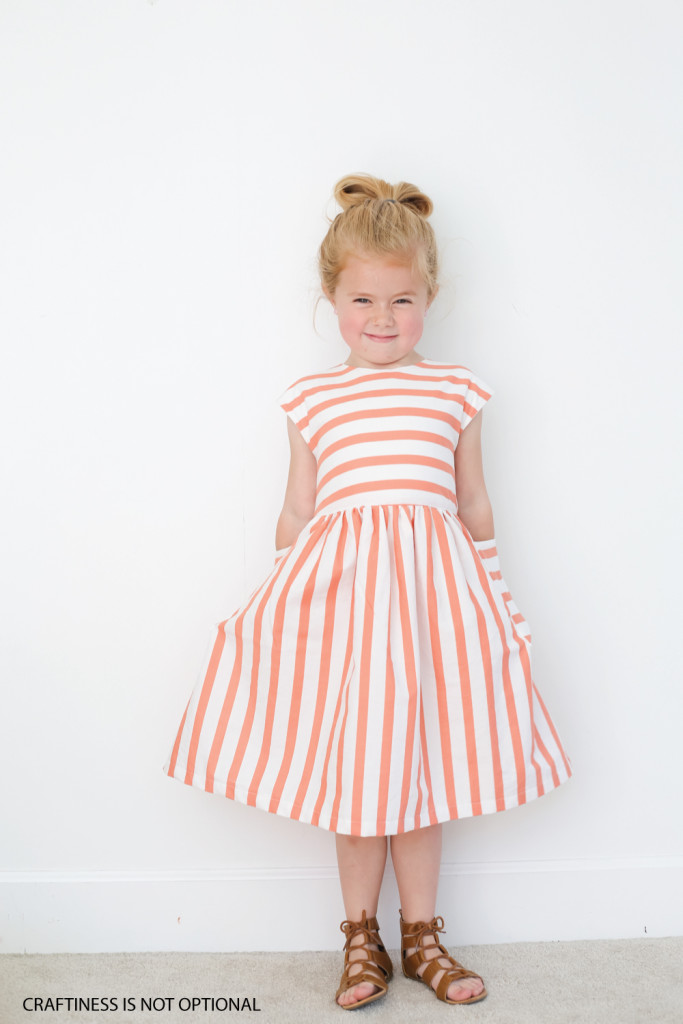 Of course, Charlotte loved how much room there was for snacks in her pockets. 😉
Girl takes after her mama.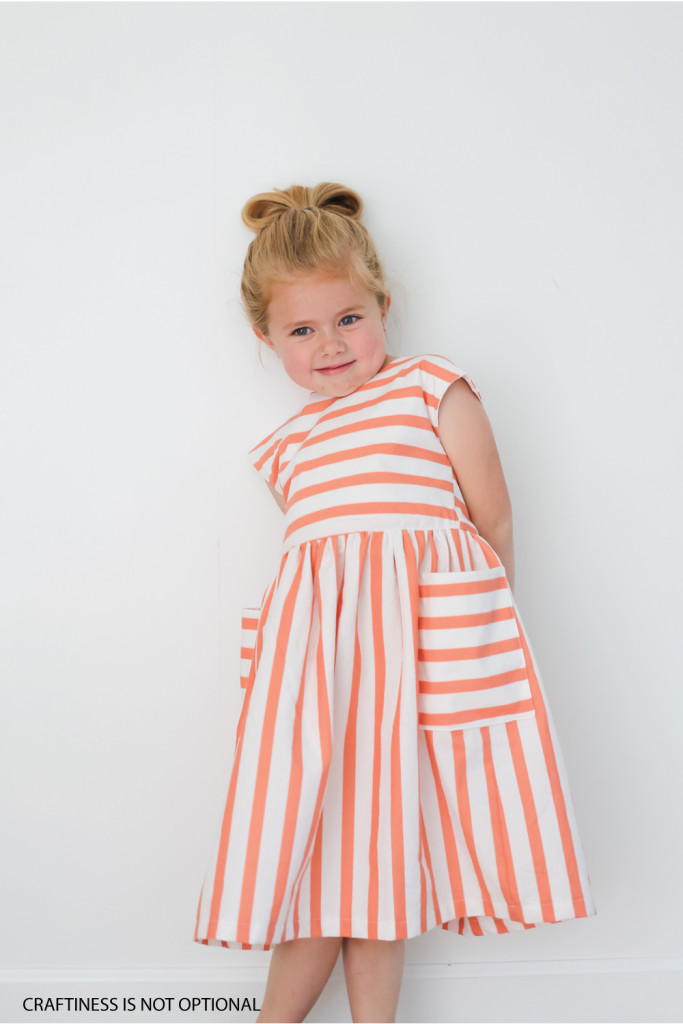 Wish it were in my size!