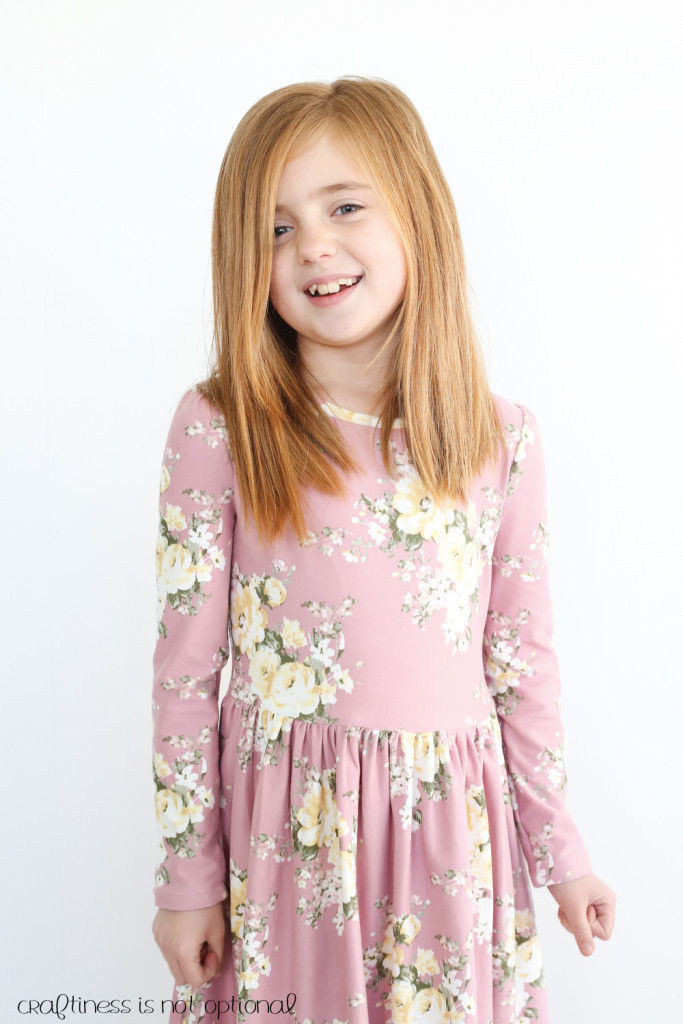 If ever I could literally, physically, swoon over a fabric, it would probably be this one.
Double brushed jersey knit is the stuff of dreams, peeps. The hand is incredible, and it's buttery soft and so easy to sew with! I am almost regretting sewing something for Sadie out of it instead of being selfish and either hoarding it or sleeping with it as a blankey. (it's THAT SOFT)
I am a good mom (or I pretend to be), so I sewed up yet another Kensington dress for Sadie!
She's still in the 5t bodice size, but the skirt panels I widened and lengthened, basically so that on the fold it was 17.5″ from the fold (wide) and 19″ long. (<–for my records basically, or if you happen to have a tiny 8.5 year old the size of a 5 year old.) I also lengthened the long sleeves from the 5T size about an inch and a half.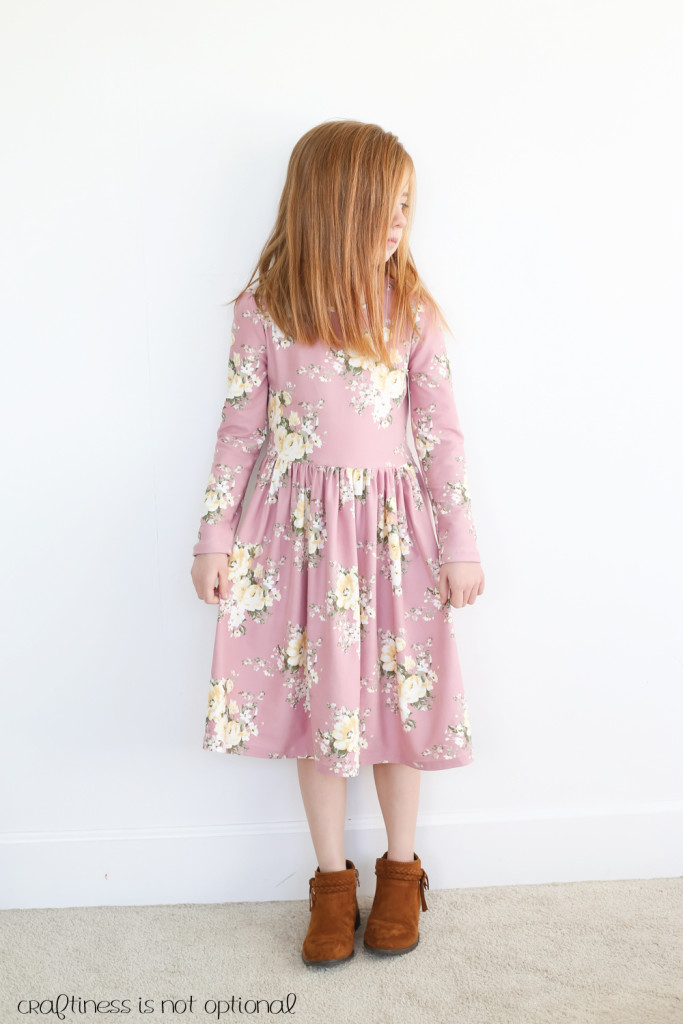 It gathered SO nicely too! MUWAH. If I could marry this fabric….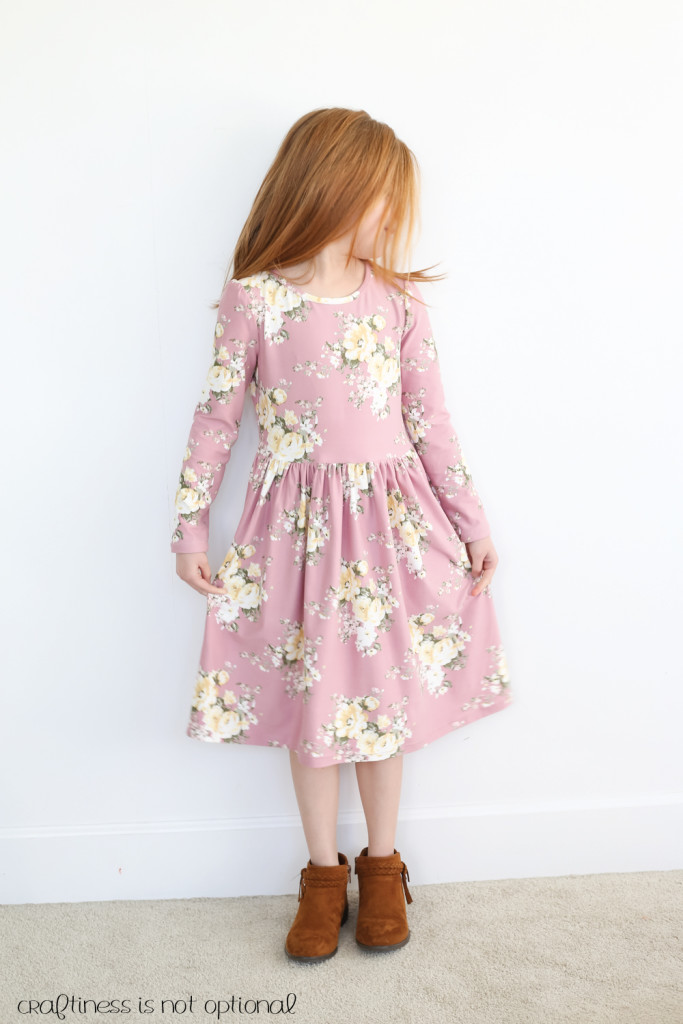 is it just me or does this color look FAB on redheads!?