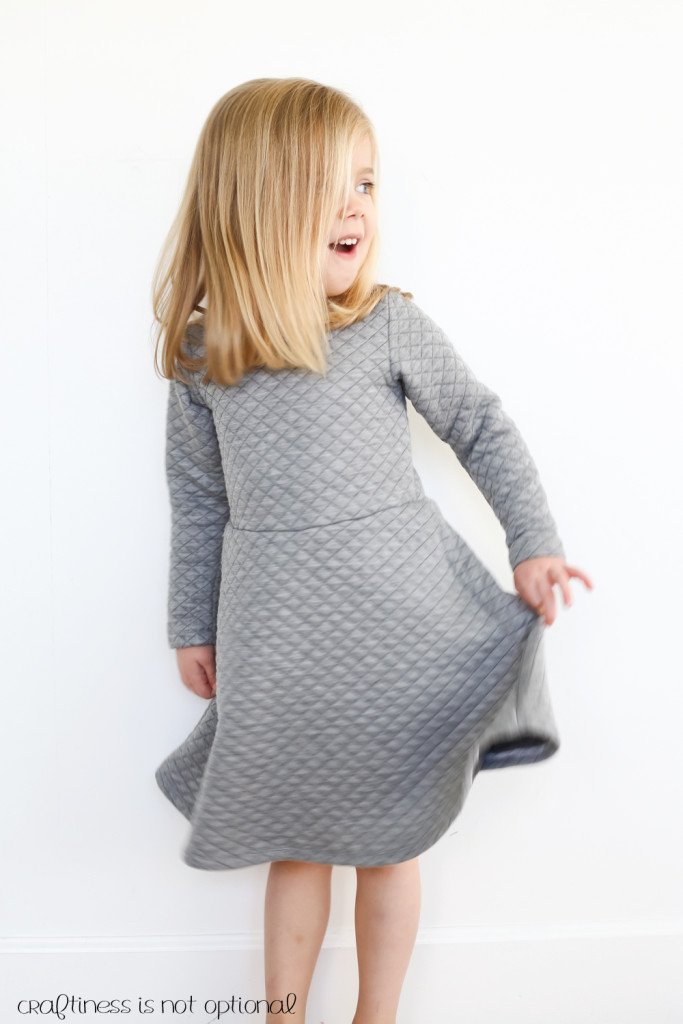 I've had this fabulous grey quilted fabric in my stash for awhile-the plans were to make a cardigan out of it originally, but then I couldn't stop picturing a cute little skater dress, so in the end that won out! and I love it! It's super cozy and simple! I knew I needed to use the skater dress pattern because I didn't want to gather the fabric-that would have been a hot mess since it's fairly thick!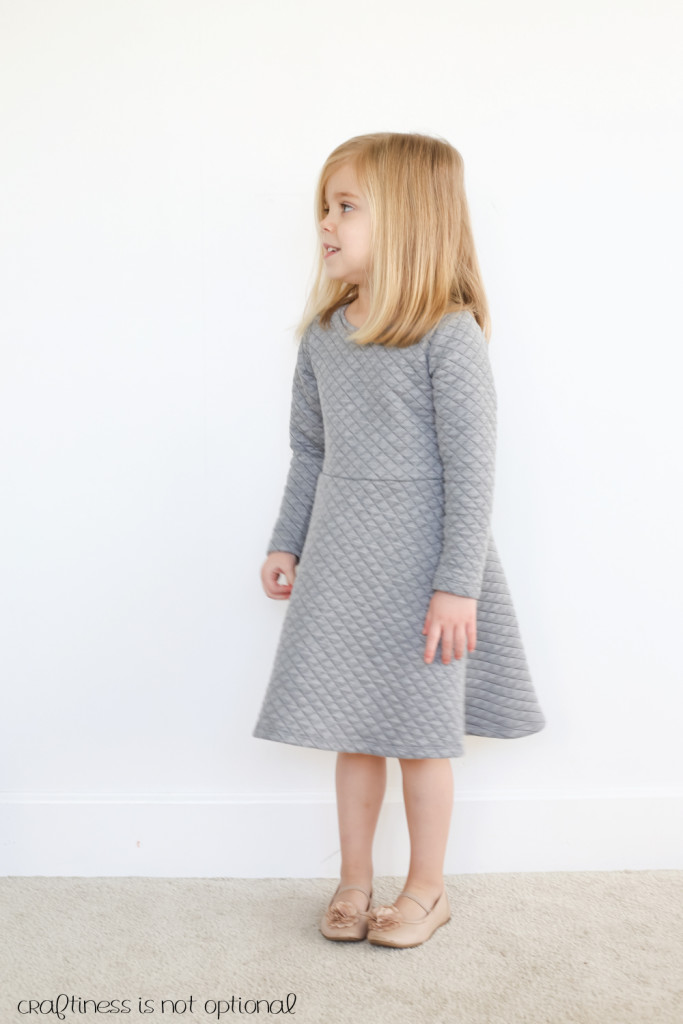 The neckband doesn't stretch very much but we got it over Ava's head in the end. I sewed up a size 3/4 bodice and then lengthened the skirt to a 5/6, also lengthened the sleeves and opted for hemming them rather than the bands the pattern has included.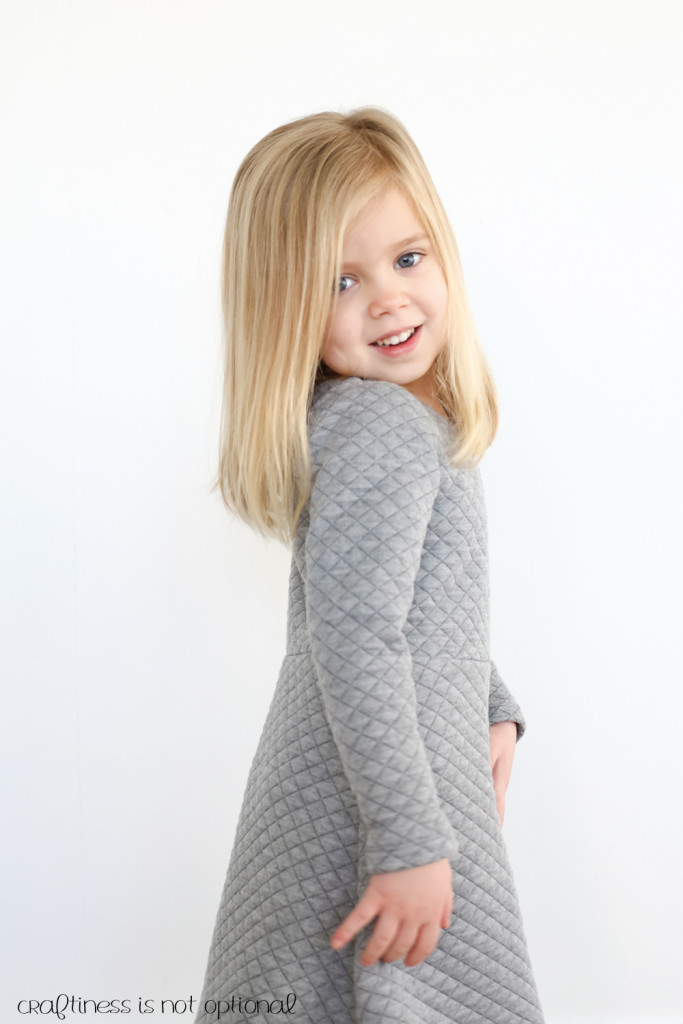 this girl looks so cute in grey!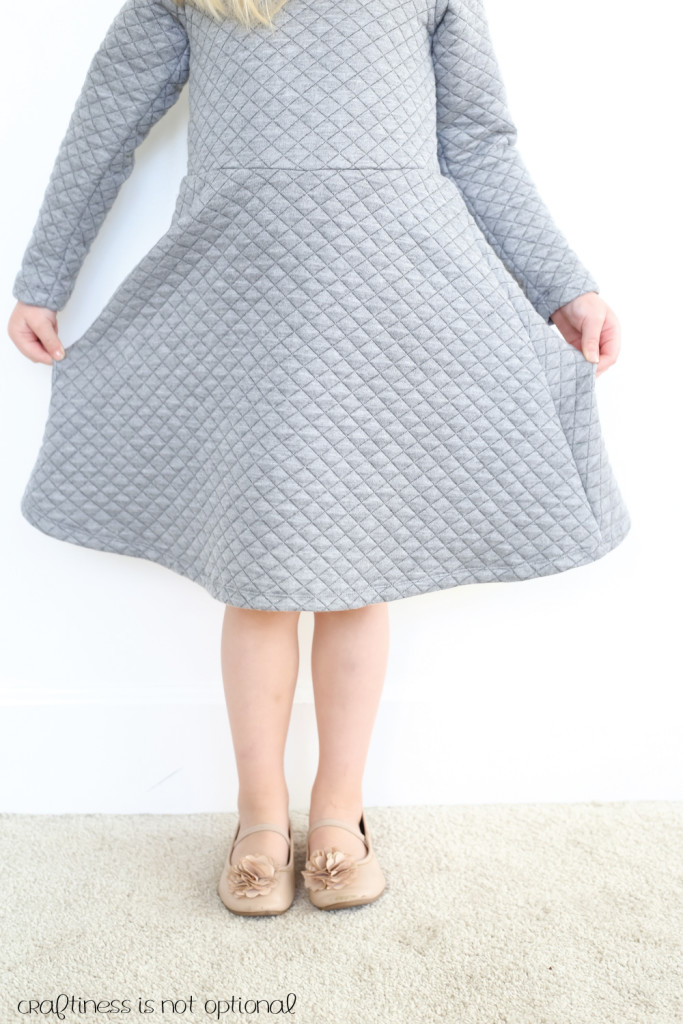 the skirt holds the half circle skirt shape SO WELL! I love the silhouette this dress has with this fabric!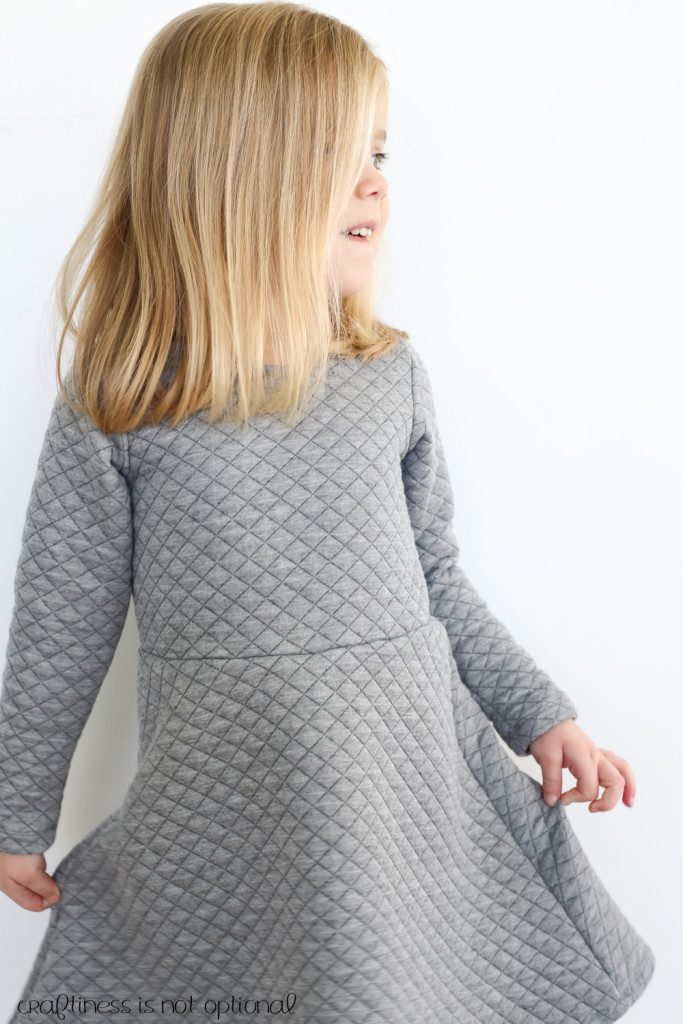 the quilt detailing is so adorable!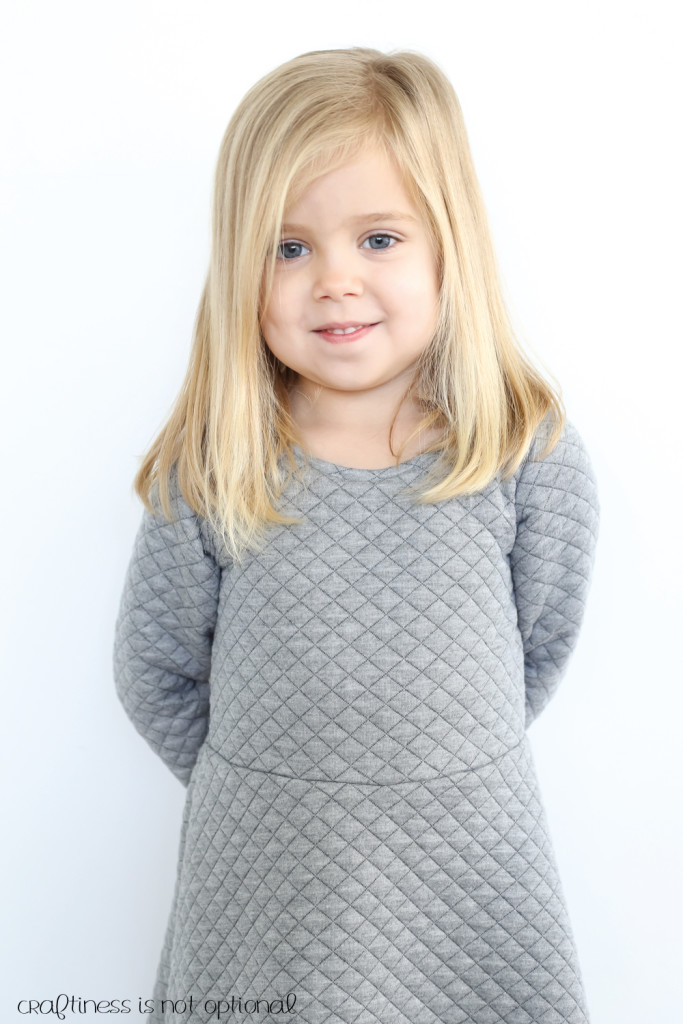 my girl is growing up!
and inventing some of her own special poses. Here you go. HAHA