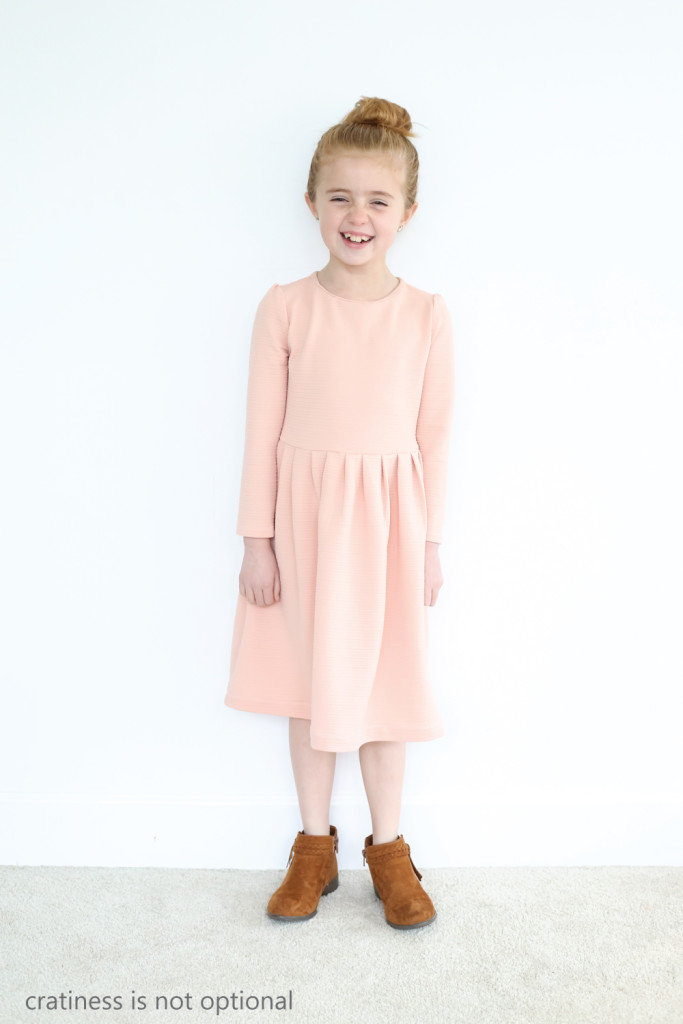 Another sweet little dress for the Sadester! I'm loving the Kensington dress pattern-it's the perfect little knit dress…I have plans for about a bajillion more of these. ha! I sewed this one up for Sadie in this lovely blush double knit, which has a gorgeous pattern to it. Love it.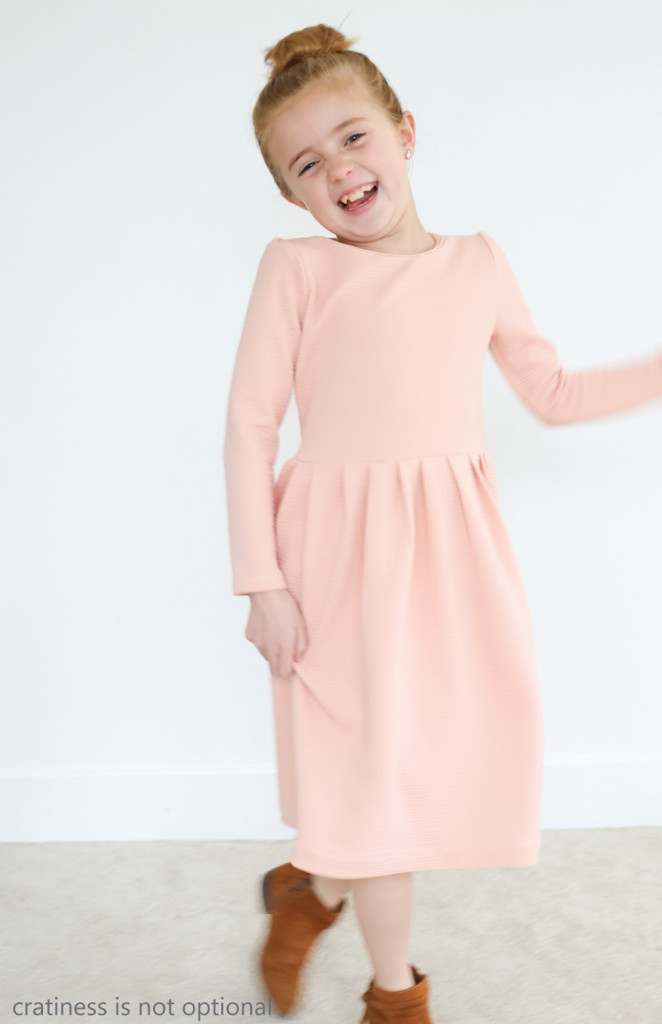 I widened the skirt panels and pleated them-eyeballed the pleats since I'm lazy so they're a little off but still look cute!
Love my sweet tall girl! well, taller for her.