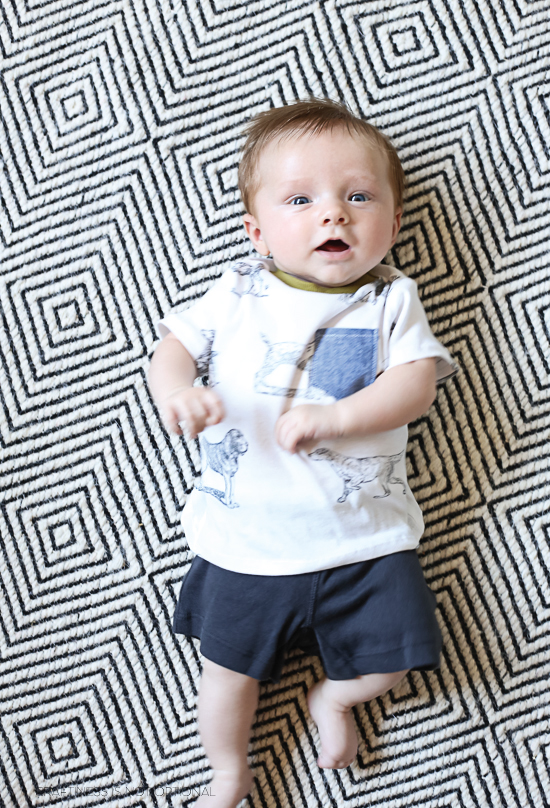 Whipped up a few little tees for the boy the other week-I know he won't fit them for very long but by golly he looks so cute in them I don't really mind!
Plus they're so easy and quick to make! Less than half an hour to tee-time.
lol.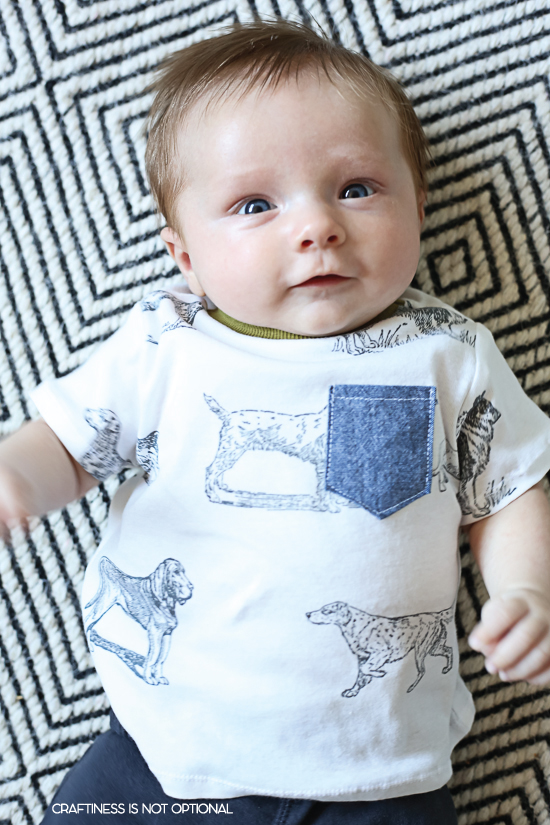 I fell in love with this cute dog print knit and thought it went well with the olive green neckband and chambray pocket.
Babies totes need pockets right?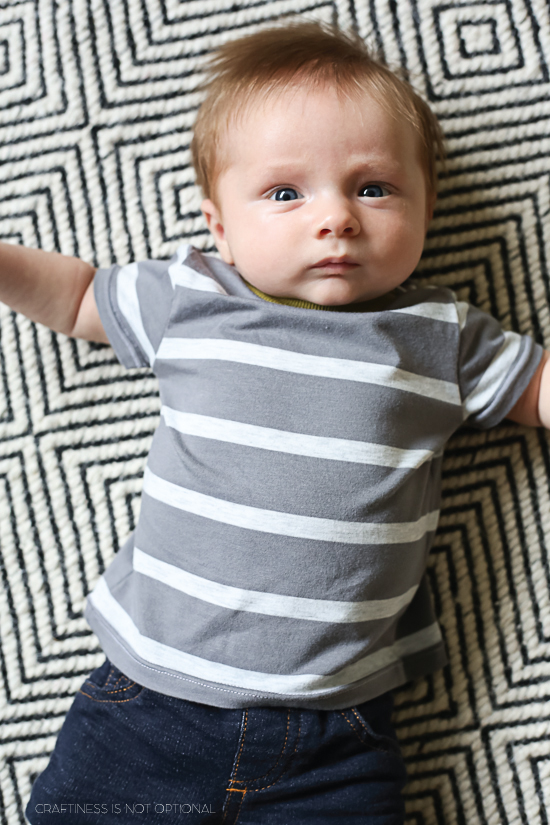 Then I used the only other boyish knit fabric I had and the same olive green ribbing and whipped up another tee!
I can't wait to sew more for this little guy!