Finally posting  baby boy's quilt, even though it's been made for quite some time…lol.
I'm just running behind in all aspects of life this pregnancy!
Mainly blogging though!
Hoping I get back into a more regular posting mode after baby comes. (t-minus 9 days!)
I am busy getting the kids room posts ready so I can't wait to share them with you soon!
For now, his lil quilt will have to do!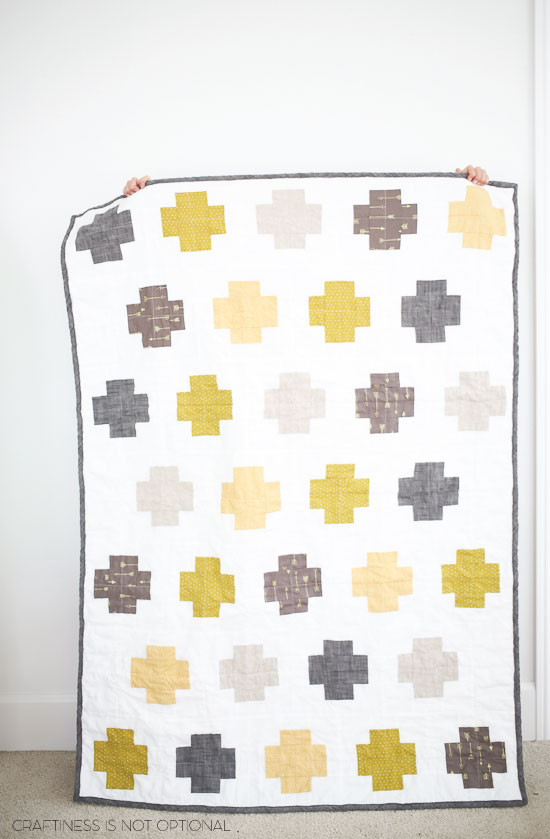 It's a basic crib size quilt, I think it's called a plus sign quilt, or swiss cross sometimes?
I made up my own template and pattern, which I don't have available, sorry!
I spent forever figuring out what fabrics to use, and my fab sponsor Fabricworm, was kind enough to supply the fabric for the quilt, and a few other projects in his nursery too!
I created the layout I wanted in Illustrator first so I wasn't making unnecessary blocks, and then went to town! I ended up changing a few of the fabrics and ended up making way too many blocks even with my planning! nice, right? Sometimes projects just take a life of their own and tell you how it's gonna go. ha!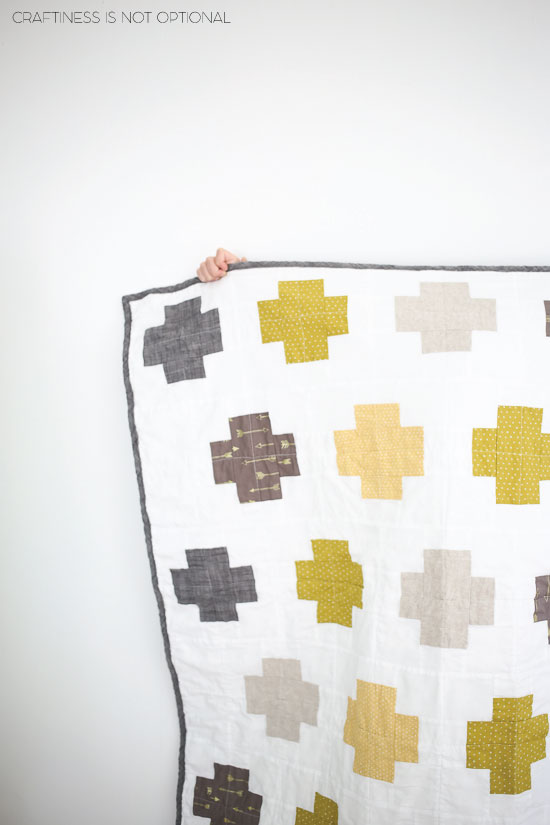 Grey linen-esque fabric (also used this for the binding)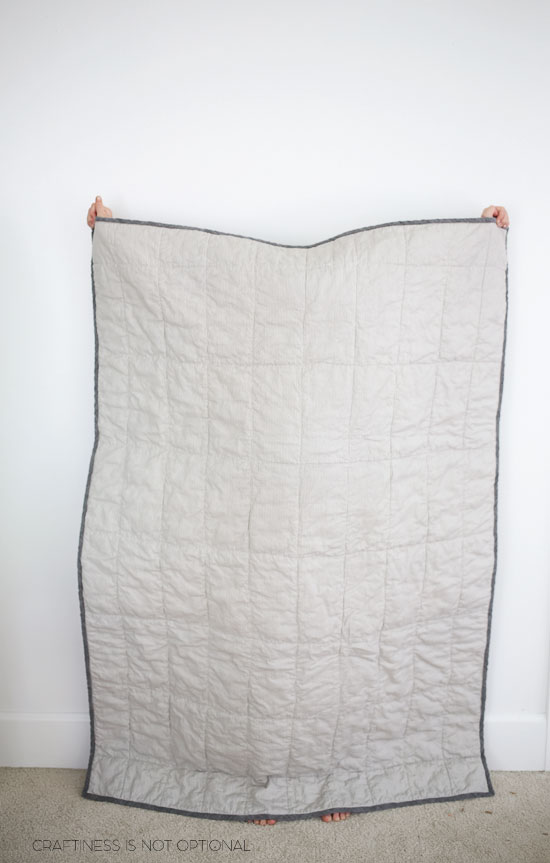 the backing is a tiny white and grey pinstripe from my LQS, The Nimble Thimble. 🙂