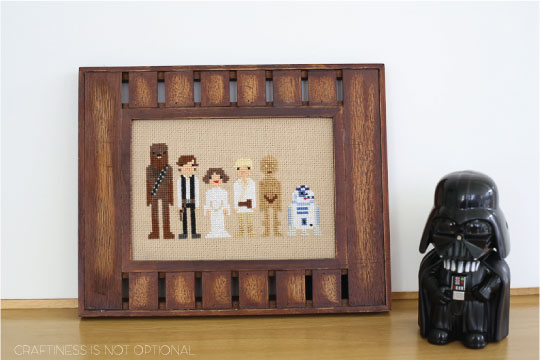 I only now, into February, remembered I can finally share this cross stitch I made for a Christmas gift!
I'm nothing if not affected by preggo brain.
I got my bro in law Dan in our name drawing for homemade gift (we have different opt in categories like this one, food, gag, and media), and my sister said he was on a Star Wars kick (who isn't?), so I knew I had to make this for him.
I've had my eye on this pattern for years and it was nice to finally have the kick in the pants I needed to make one.
Only now I want one for myself….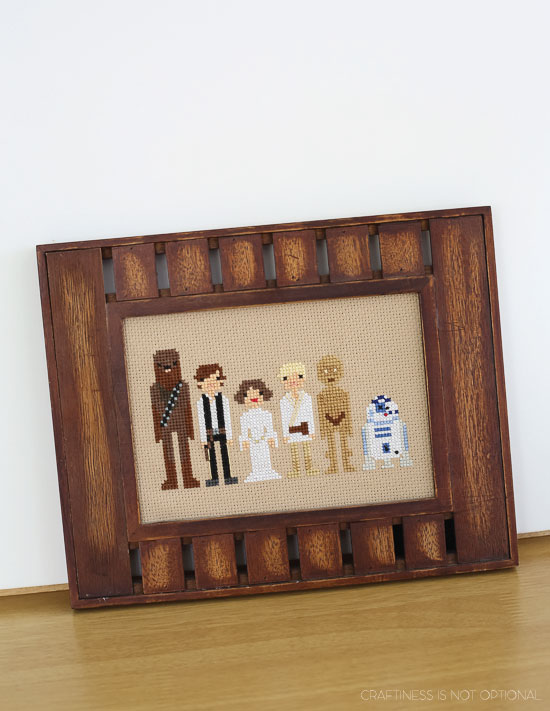 EGADS I love it! All my fave characters together! (and Vader felt left out so I let him join a few photos.)
I didn't keep track of how many hours I spent on it, but probably 10-12?
I took it slowly and watched a lot of tv while I did it. It was actually super relaxing!
word on the street is he loved it! win!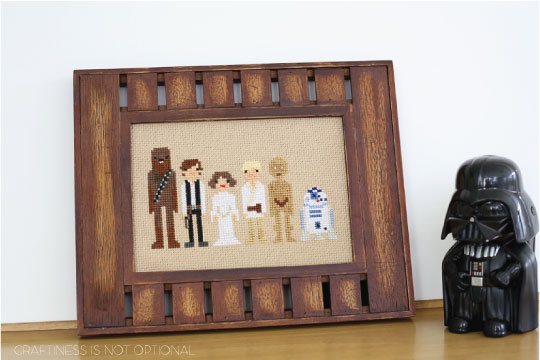 Here's some fun in-progress pics!