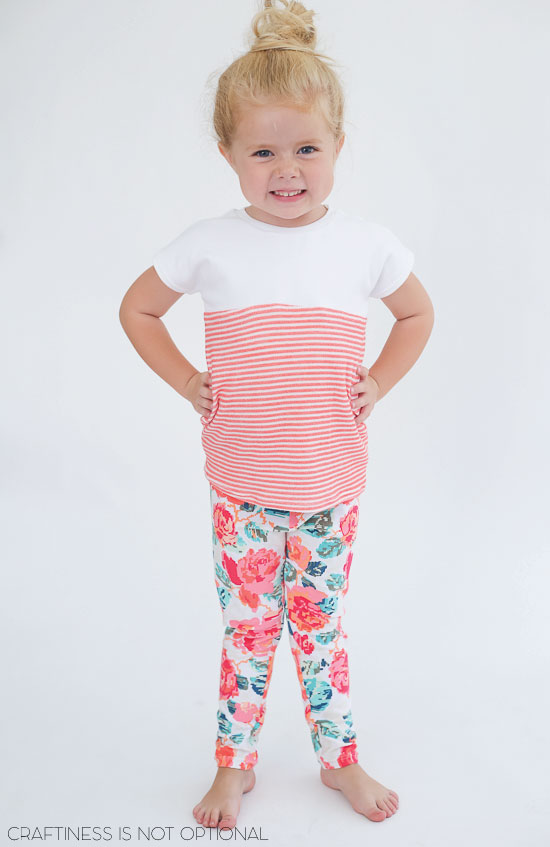 Little Miss C has started Kindergarten and is rocking it! She loves her teacher, and has made some cute little friends. I love watching her grow and thrive, and part of that is being comfortable, so I always try to have comfy clothes for her to wear to school in her dresser. So this lil' outfit fit the bill! Oh and it didn't hurt that I was invited to sew up an outfit for this fantastic series! (my second time!) coincidentally, Charlotte also wears that outfit I made Sadie now. LOL!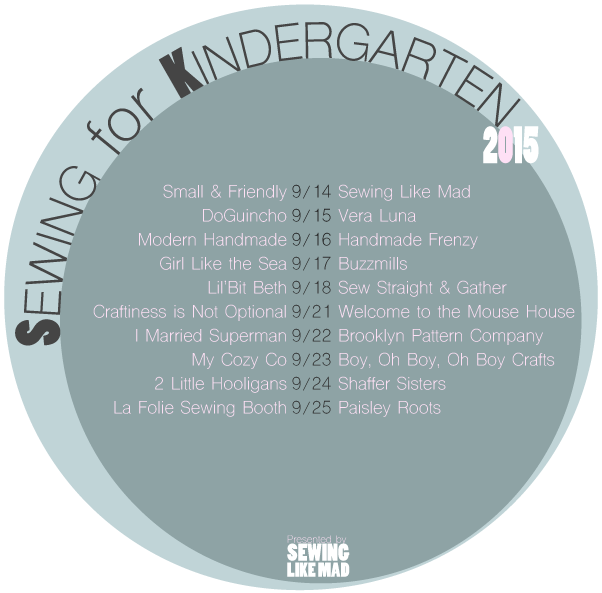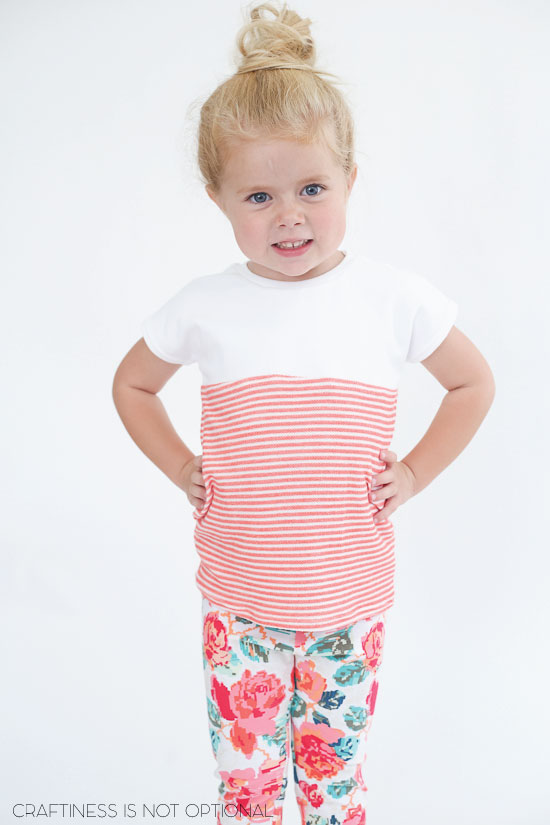 I made one of my "scrunch" tops (<—-FREE PATTERN!) with no cuffs and making it color blocked…let's not talk about the stripes going wonky, mkay?
grr.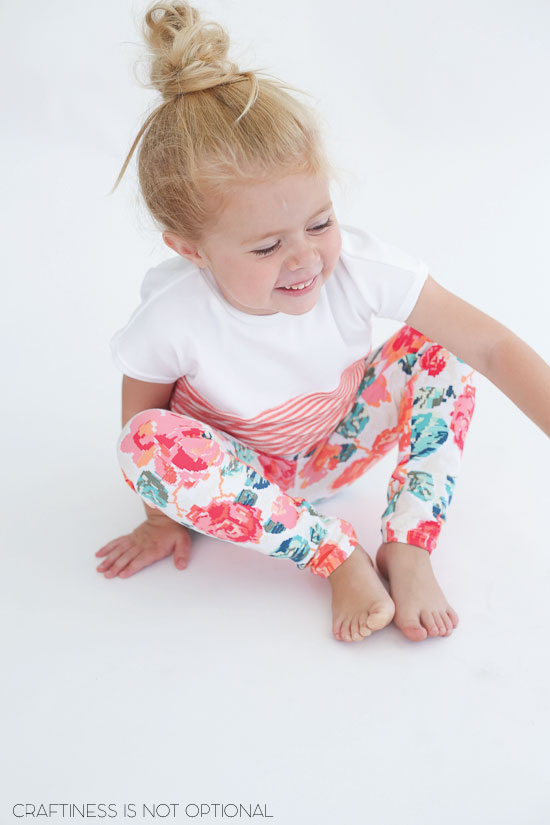 The leggings are a size 5 Go To Leggings, but of course. I just adore the fabric! It's Art Gallery I believe. So bright and cheerful!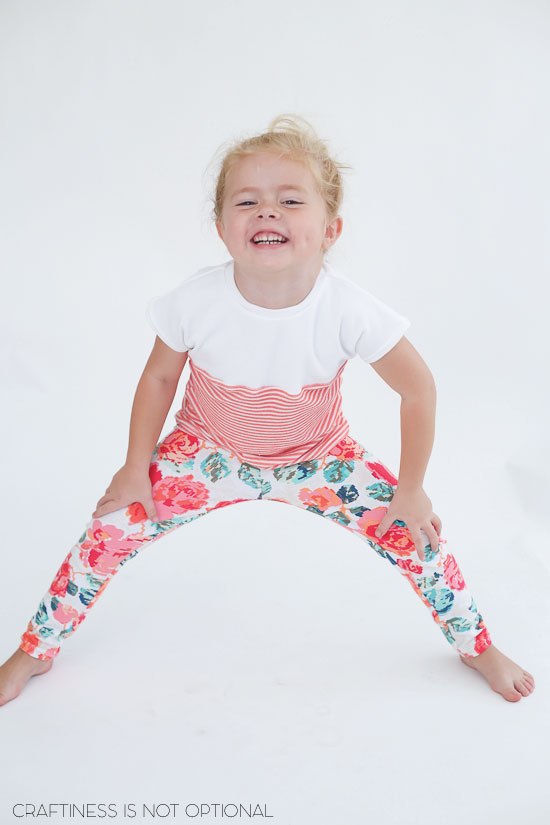 She loves the pairing and refused to take it off after pics!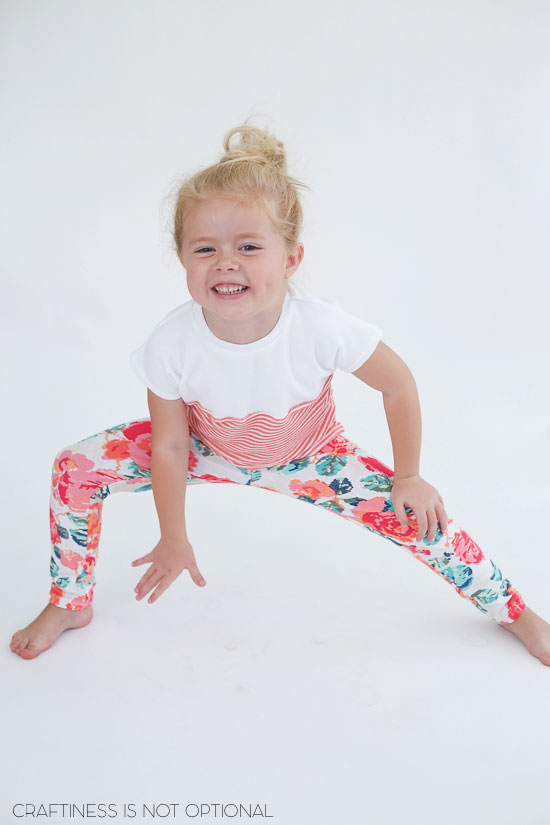 Winner winner chicken dinner!