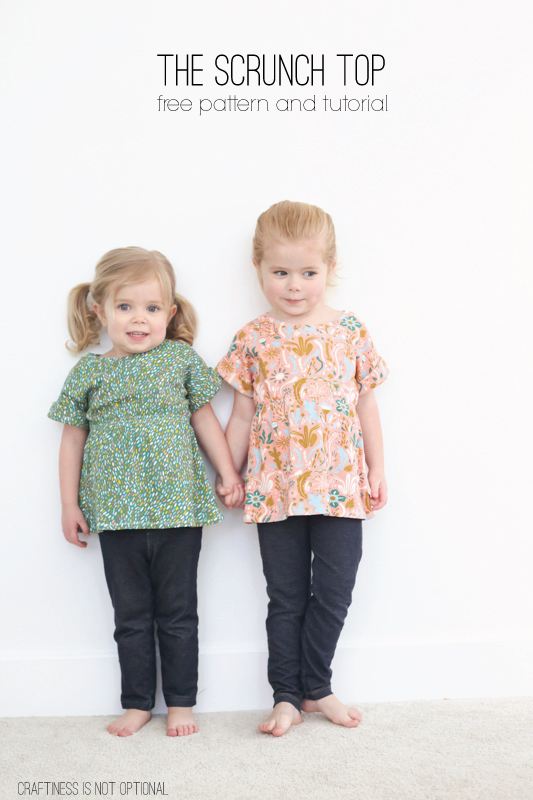 Hi everyone! Jess from Craftiness is not Optional here!
So happy to introduce a new tutorial for Birch Fabrics and showcase one of their fab fabric lines!
This one is called Happy Town and it is adorable! I chose to sew up this fun and easy knit tunic in Happy Spots Mint, and Happy Floral!
Make sure you check out the other designs they are so cute!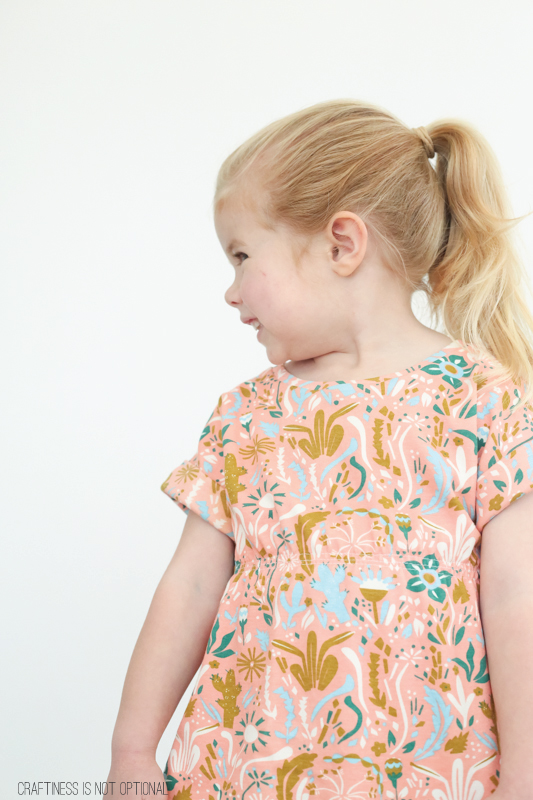 I wanted something fun and easy to wear for summer, but with a cute shape, and a design that would be able to show off a fabric!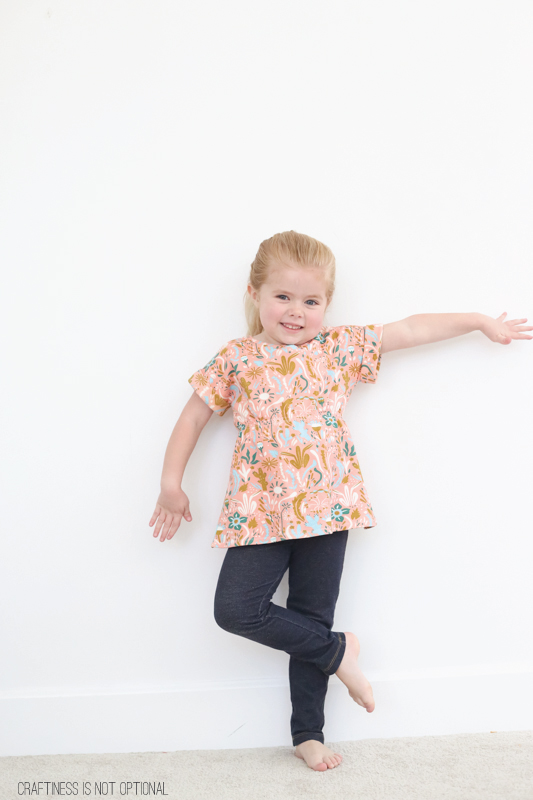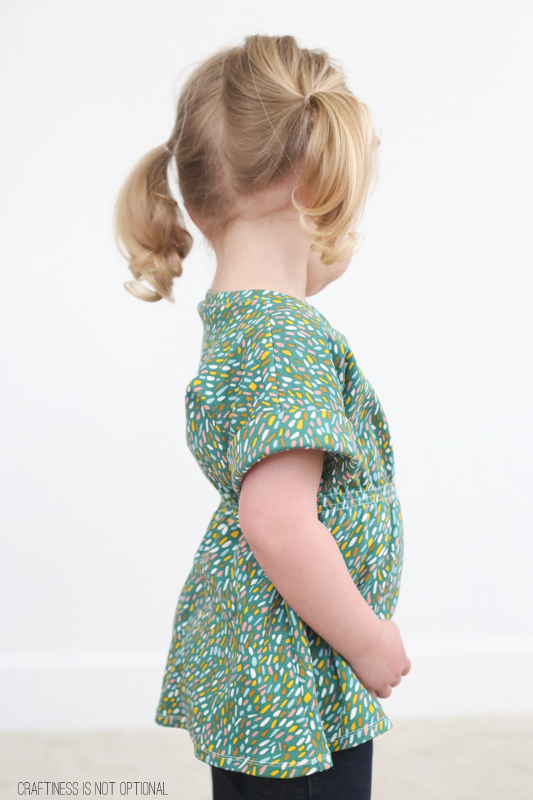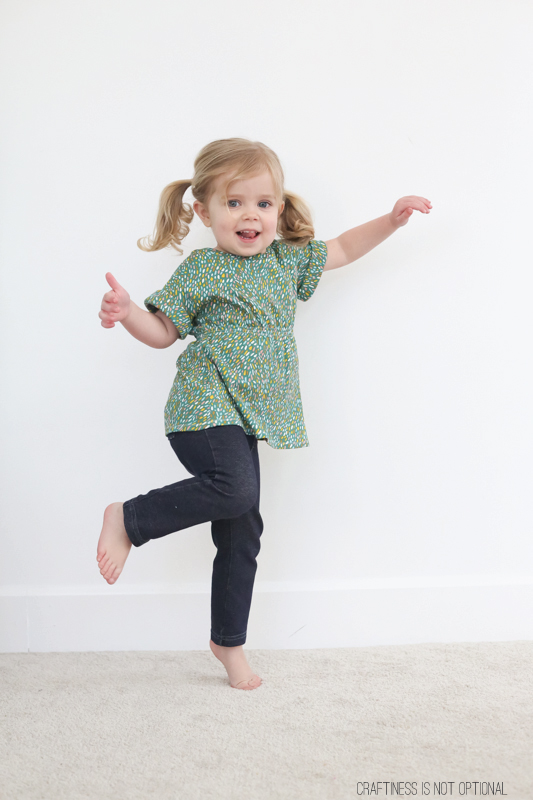 To sew this tee, you'll need:
the free pattern (download the size 2/3t here)
You can get two other larger sizes over
about a yard of knit fabric
double needle, thread, elastic thread for shirring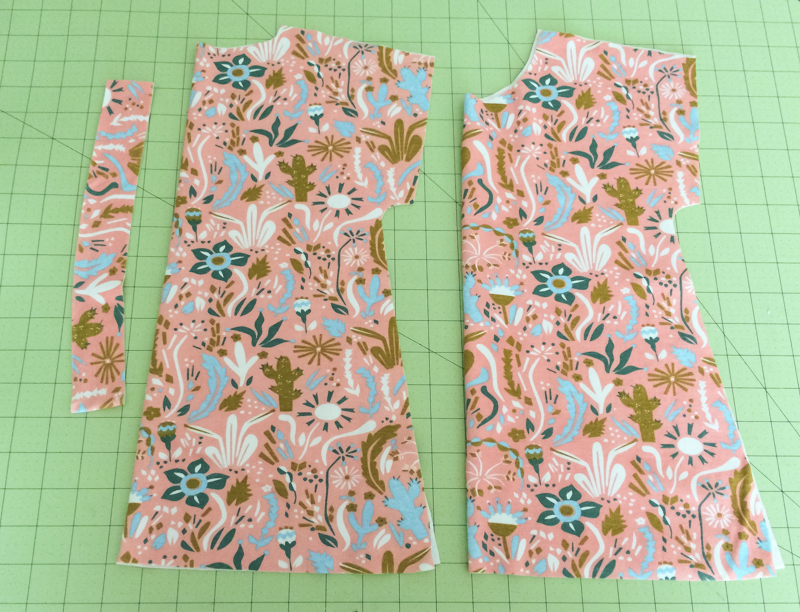 Cut out the pattern pieces as directed (not shown, sleeve cuffs, but please do cut those out, lol)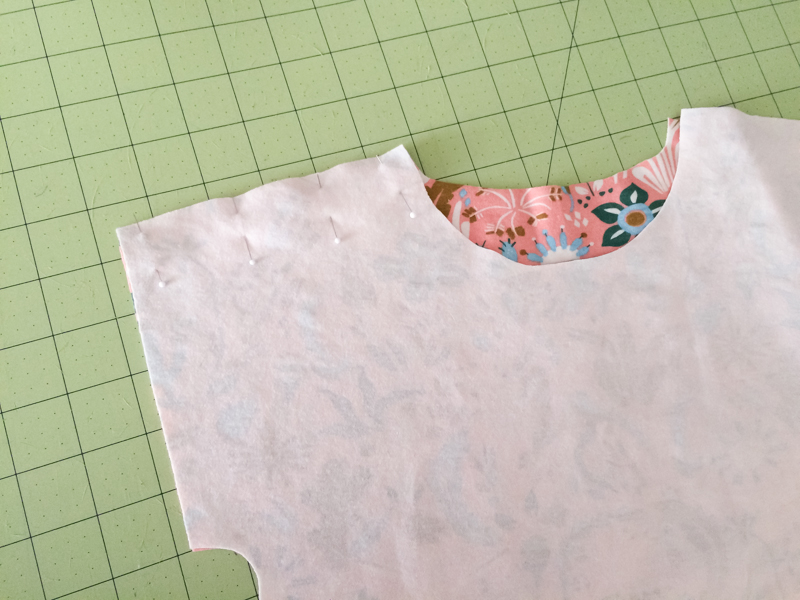 Pin and sew one shoulder seam together. Press seam towards back.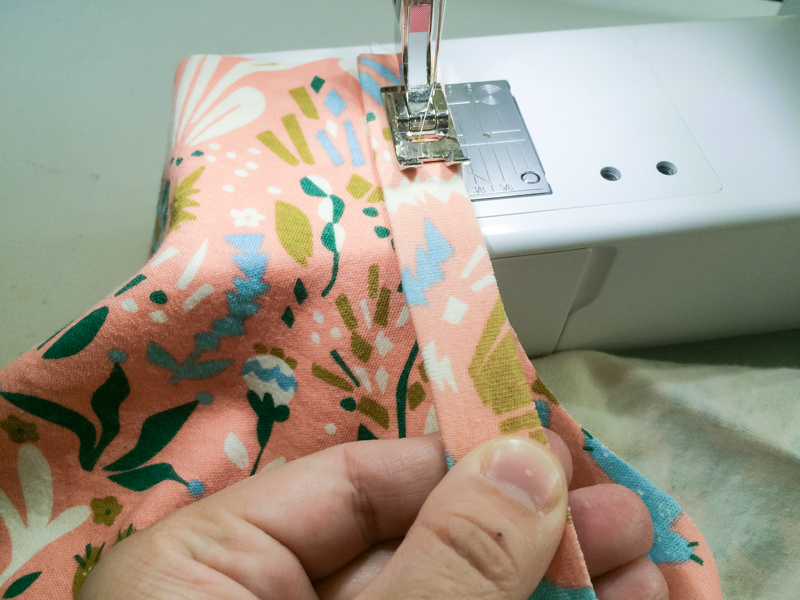 Fold your neckband in half lengthwise, press. Then line up the raw edge with the inside of the neckline, and sew together, using either a serger or zig zag stitch, and pulling as you go.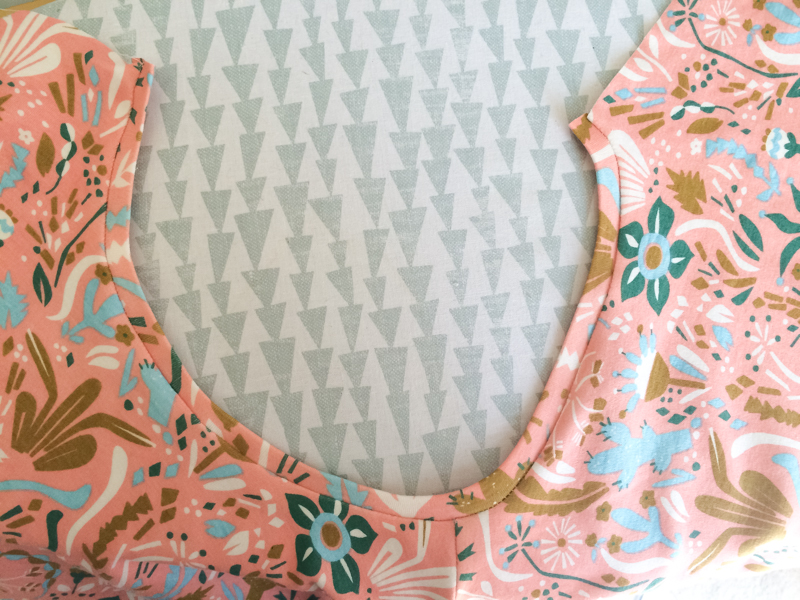 You should have a little left when you are done, trim it off. Press.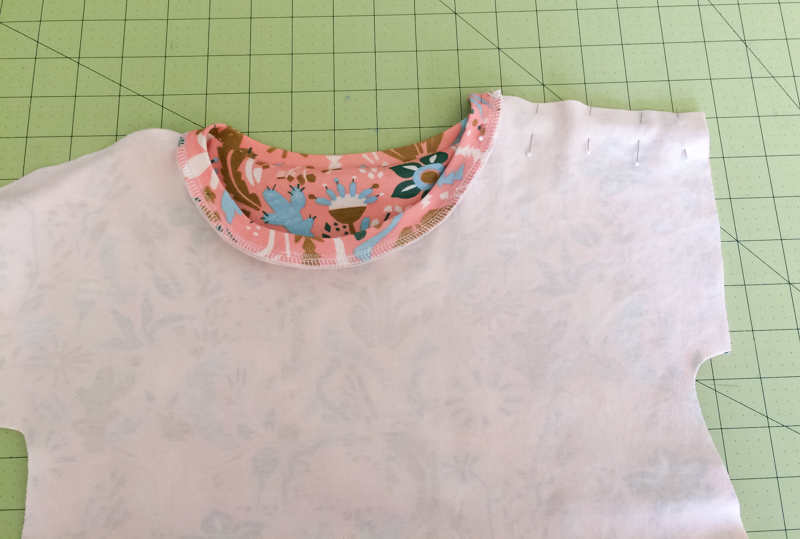 Pin and sew the other shoulder seam together.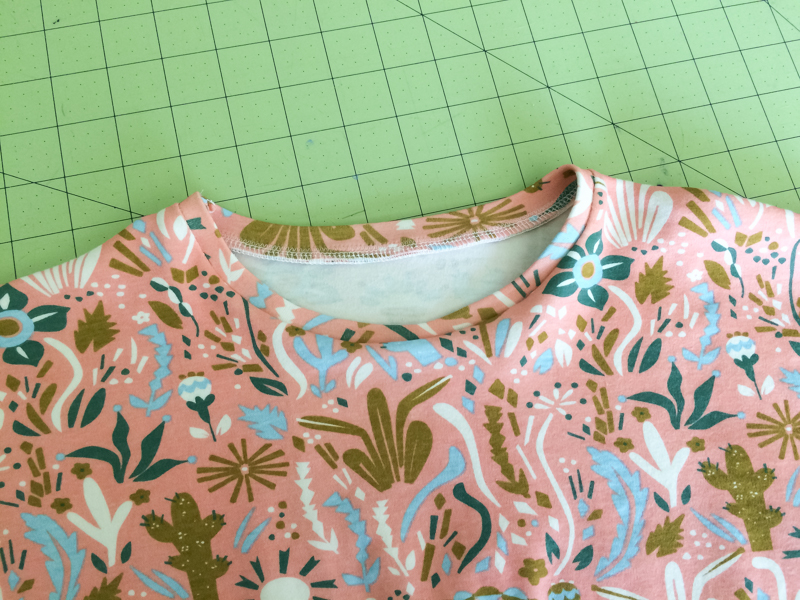 Press, and tack down the shoulder seam at the neckband towards the back of the shirt.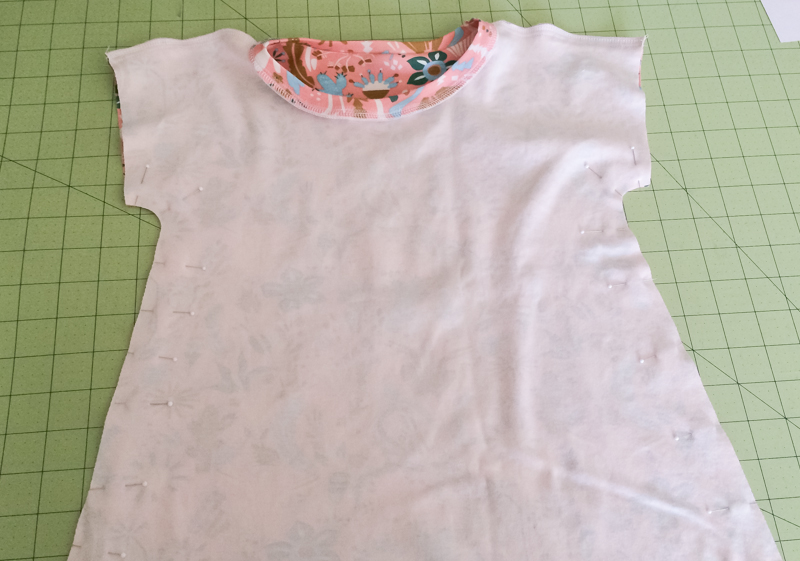 Pin and sew the side seams.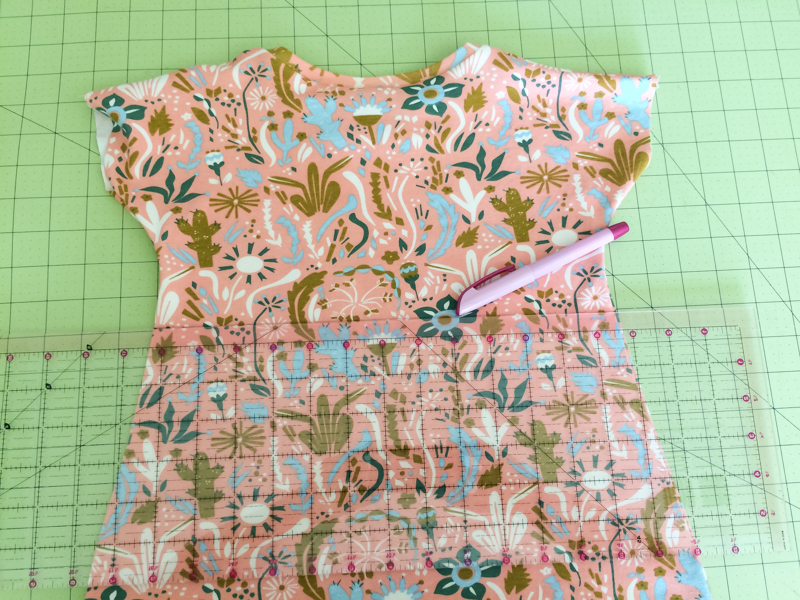 Turn right side out, then using a ruler and disappearing marker, mark a line across the front and  back of your top-about 3-4″ below the armscye.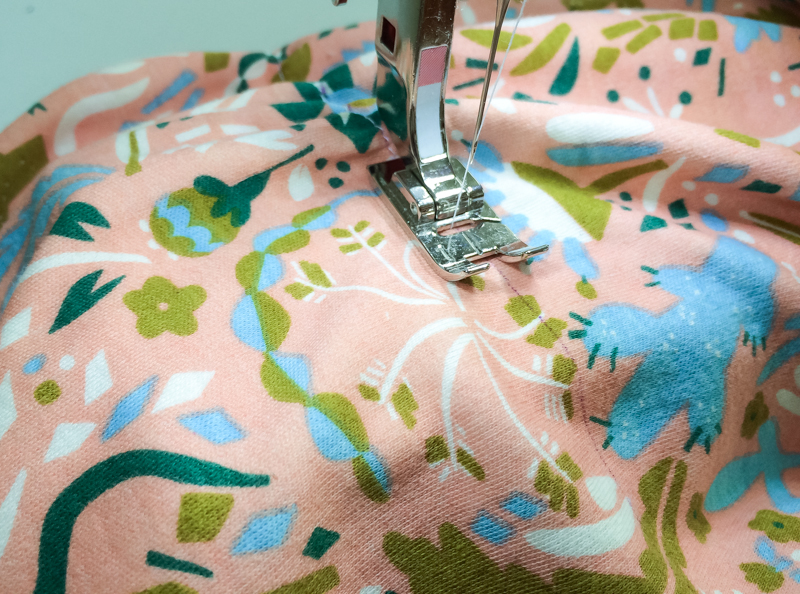 Switch your bobbin thread to elastic thread for the shirring section. Hand wind it on the bobbin, and don't stretch it while you do so! Load the bobbin as usual and set your stitch length longer than normal.
Sew around the top, following the line and back stitching at start and finish. Sew an additional 2-4 lines, depending on how many you want. Make sure to line them up 1/4″ away from the center stitch, and so on.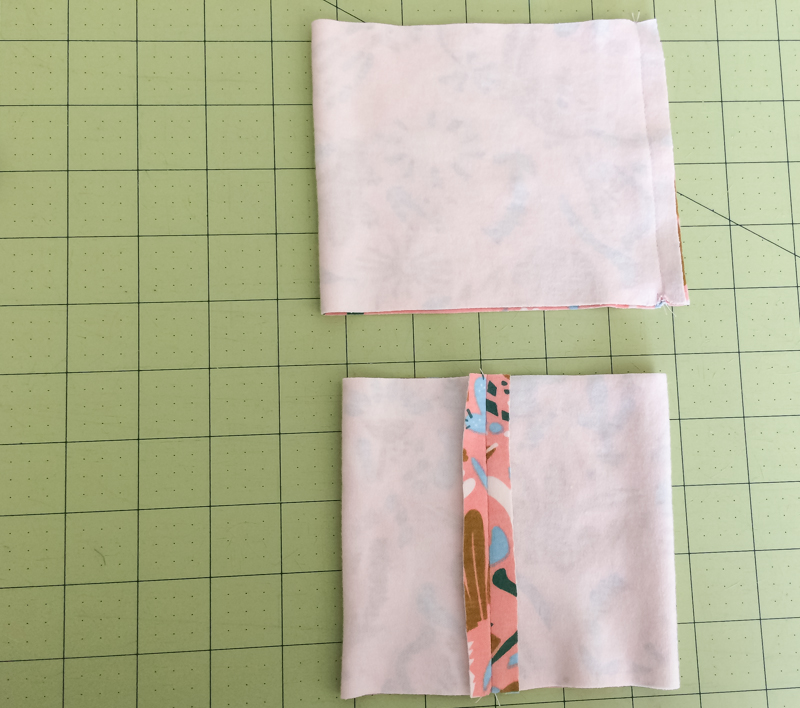 Cuffs: sew the short ends right side together, then press.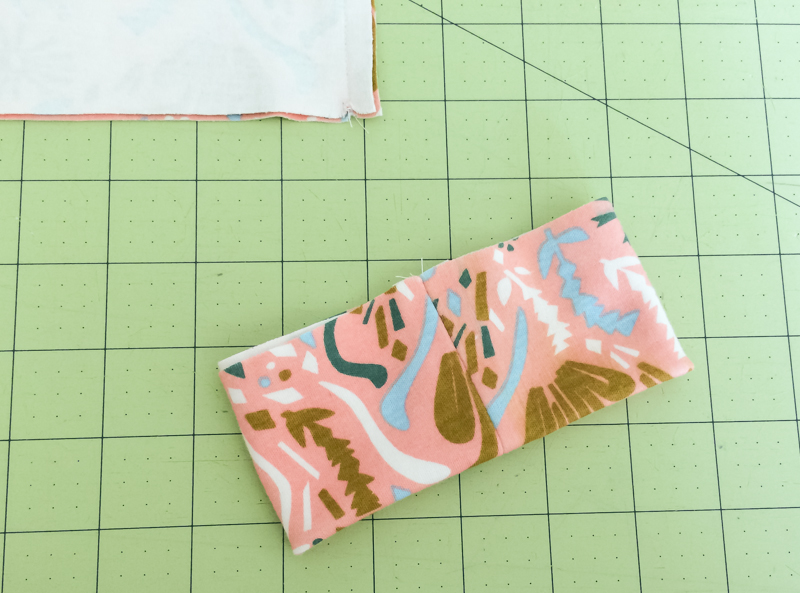 Fold in half wrong sides together.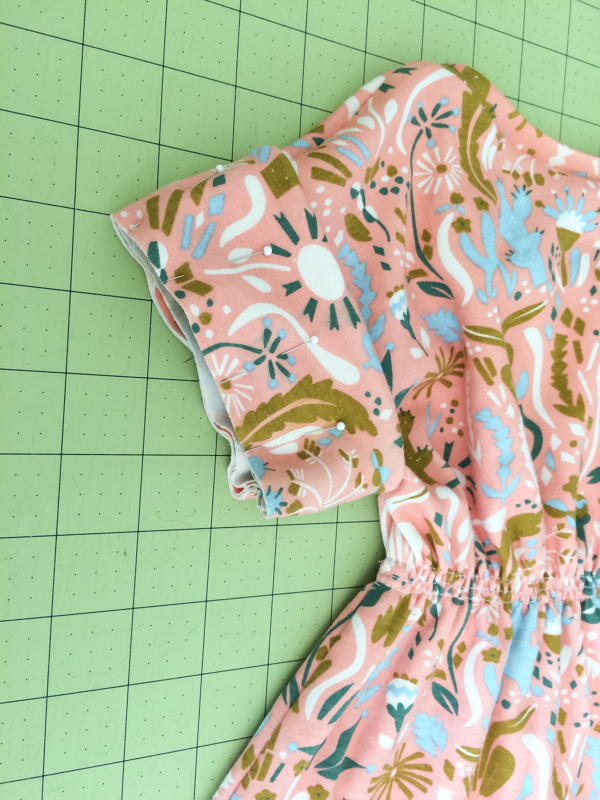 Pin and sew the cuffs right sides together to the armscye.
Press!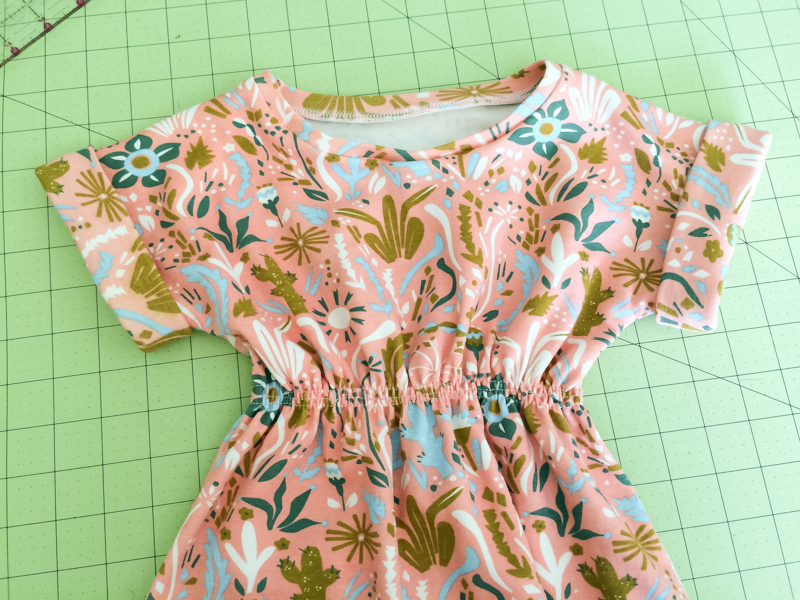 Fold up the cuffs like so…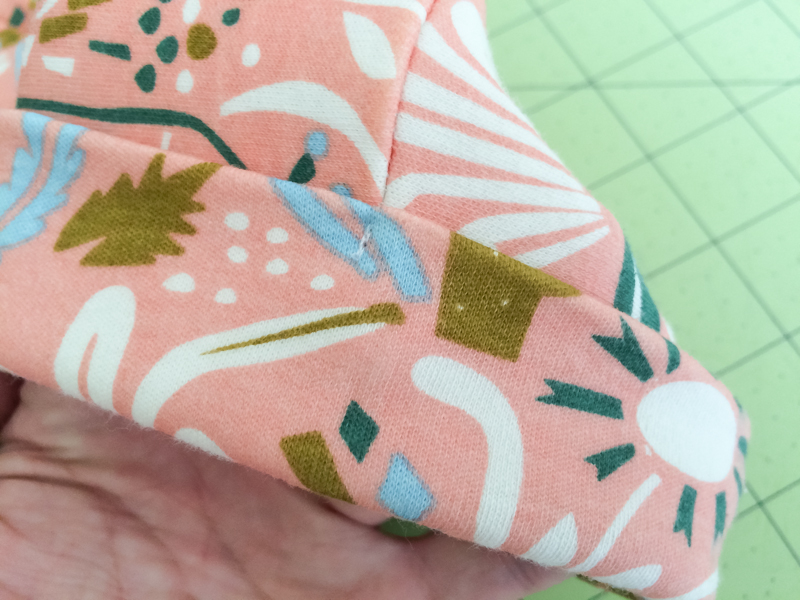 and then tack then down at the top and bottom of the armscye with a few stitches.
Hem the bottom up 1/2″and you are done!