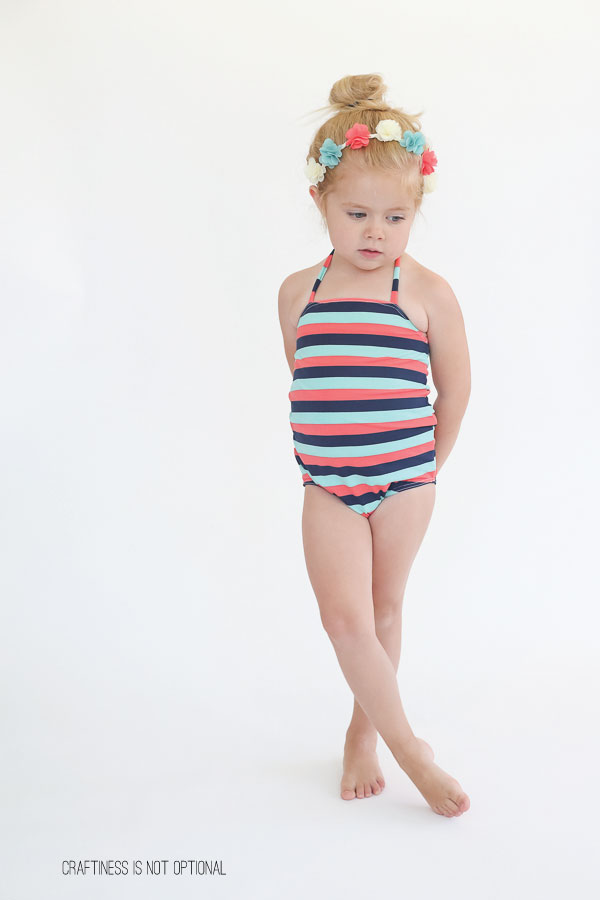 I made this suit before our trip to Bear Lake, but took pics after and you can see how Charlotte got some sun while we were there!
All the girls have got that adorable tan line, and I LOVE it.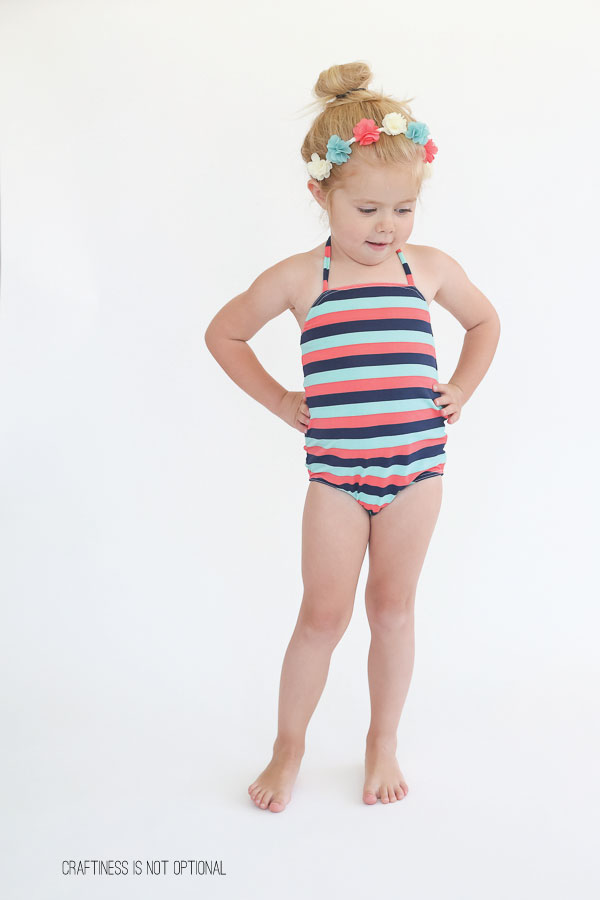 Again, a cosi suit, and I can't remember where I got the fabric! Girl Charlee, maybe? That's my best guess.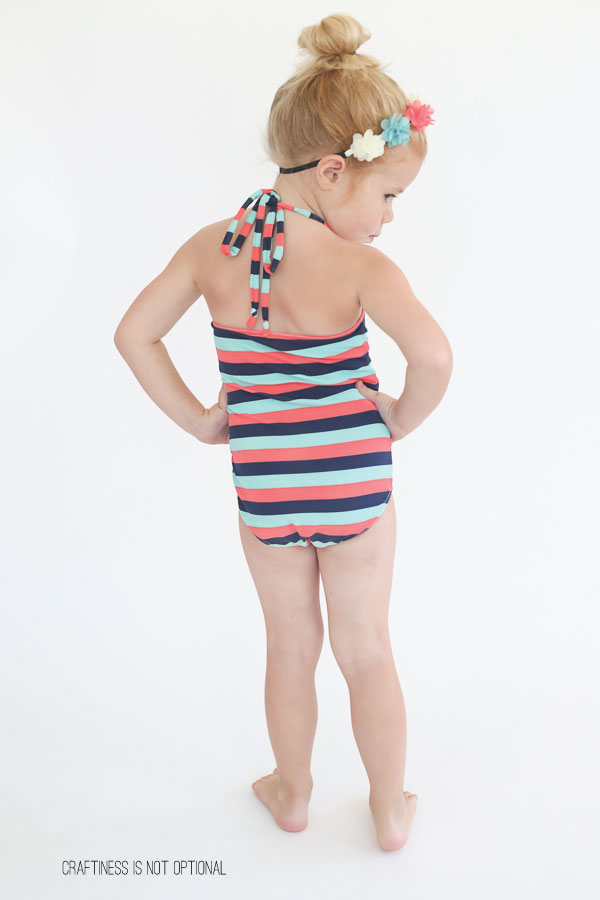 Sadie played stylist for this shoot and picked out the headband for Charlotte-she did a great job right?
#newgenerationofbloggers #watchoutmom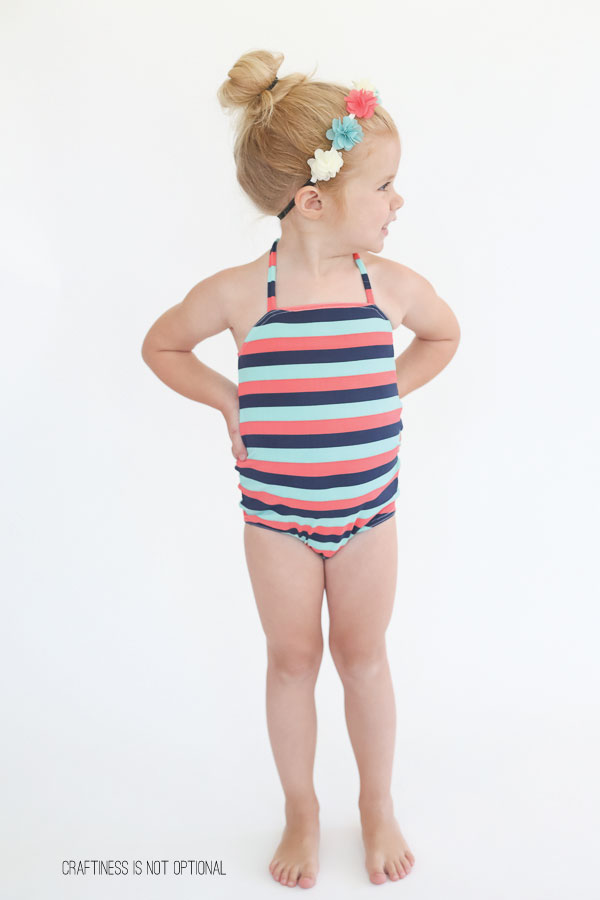 I made this one a 4T so that it would fit her right away-she really wanted a new one for the trip since her sisters got one…it's only fair!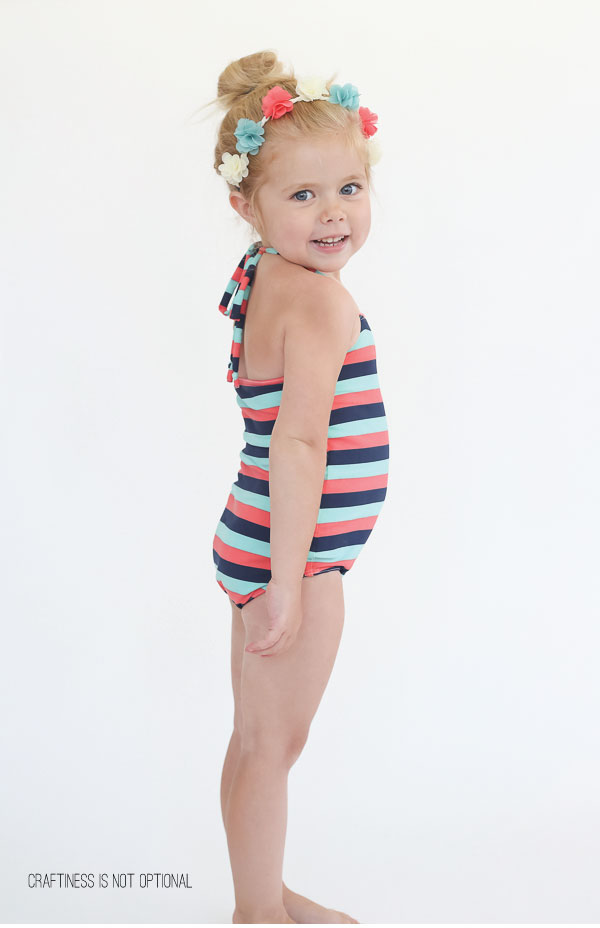 awww! I love her so!