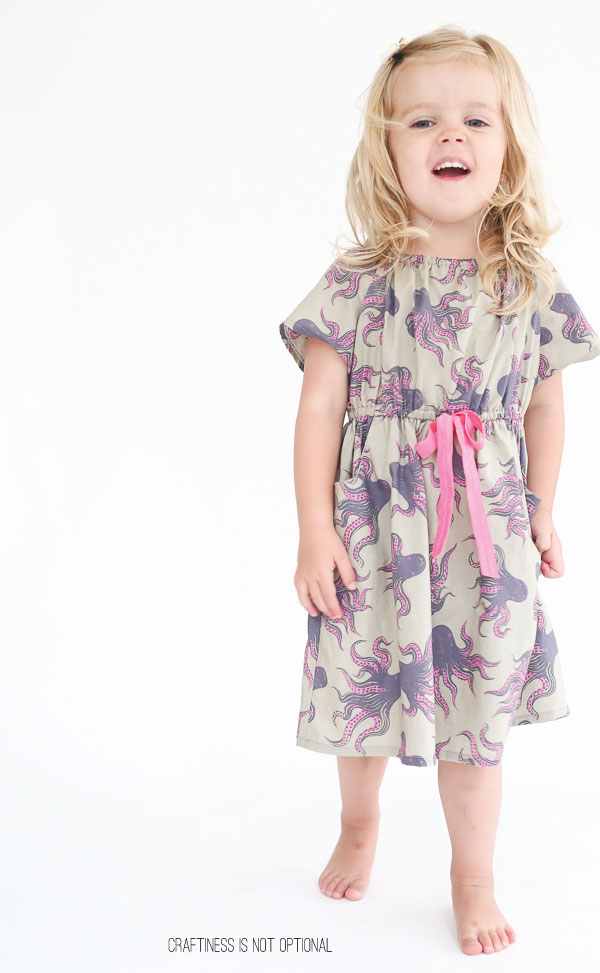 It was high time my kraken got a kraken dress, right?
The second I saw the cotton & steel octopi fabric, I knew it was meant to be.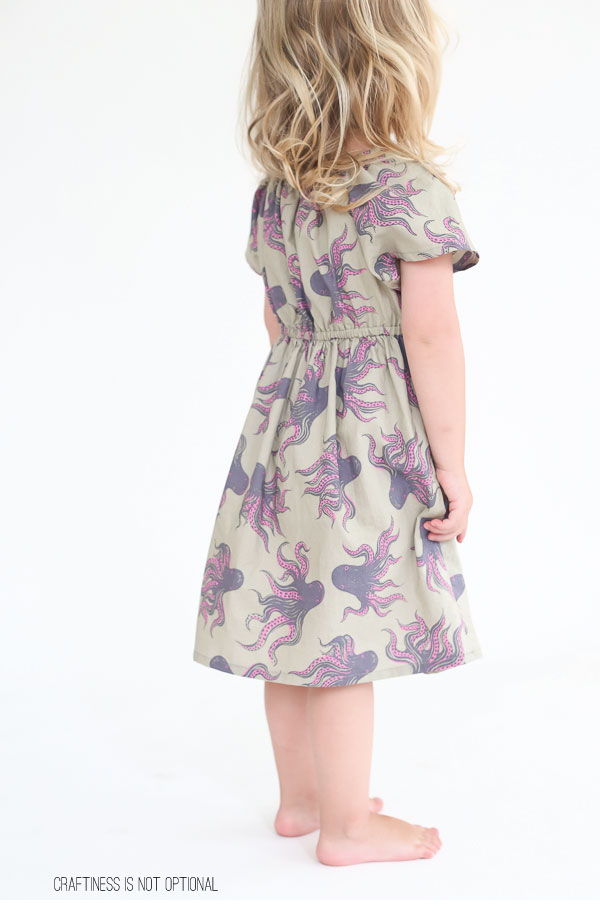 I'm kind of a creature of ease-if I have a pattern cut out on my table already, more often than not I'll just use it again.
So this is the same tute I used for this dress…it worked with the one yard of fabric I had and it's loose fitting and long enough to last her probably a year or so.
Then I guess I'll have to find some more octopus fabric!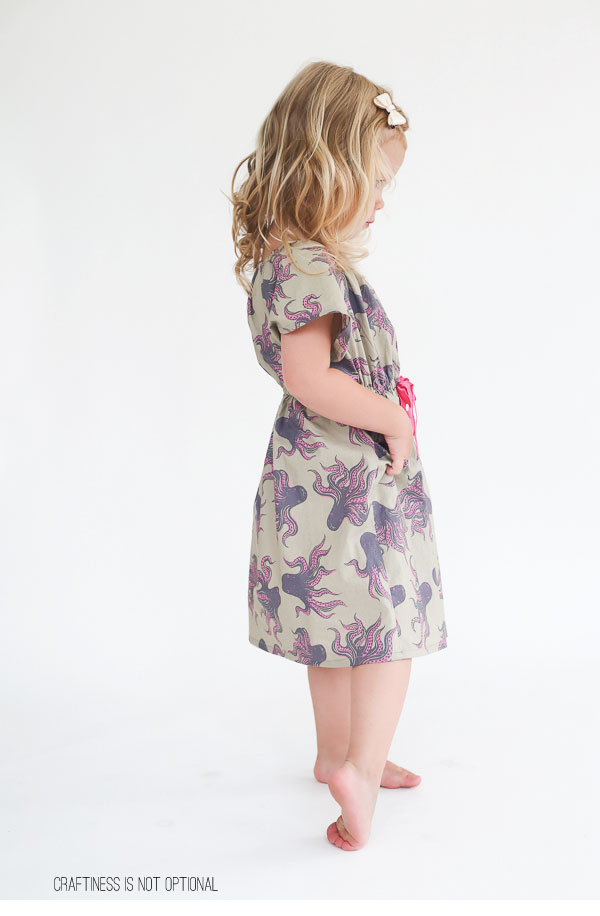 I wish you could see her pouty kraken face better here, lol!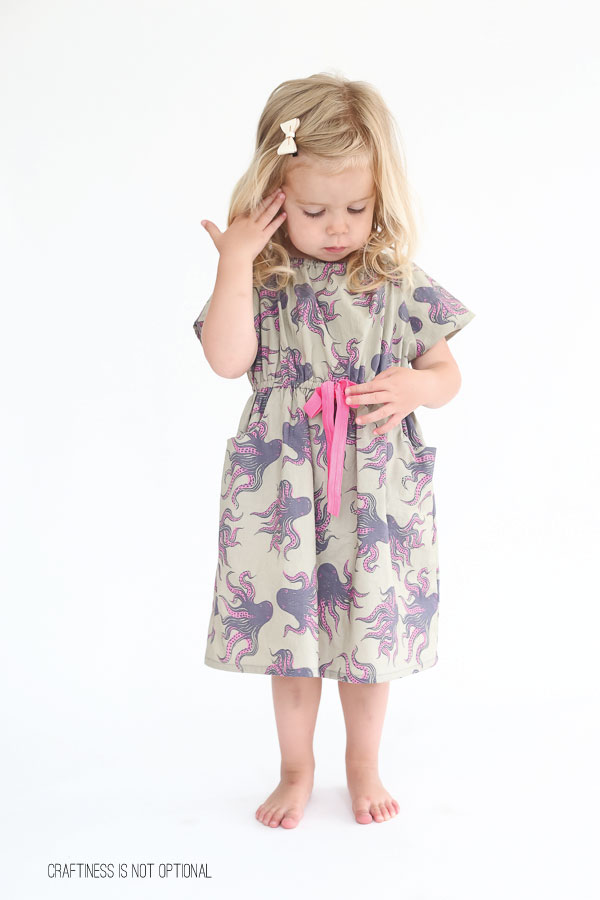 I added a little faux tie out of hot pink fold over elastic to bring out the hot pinkish purple on the fabric.
It was a hard color to match but I got close enough I think!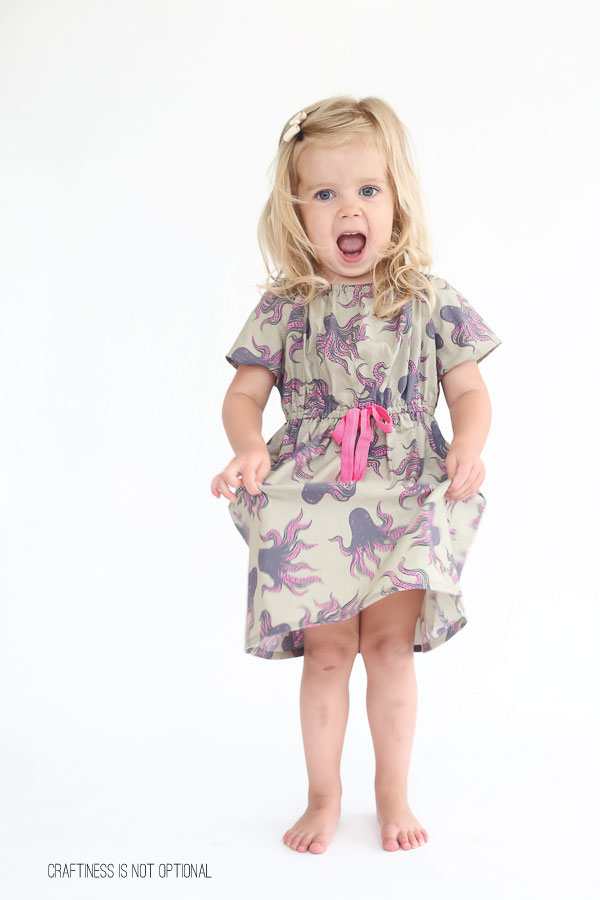 and par for the course, she loves her pockets.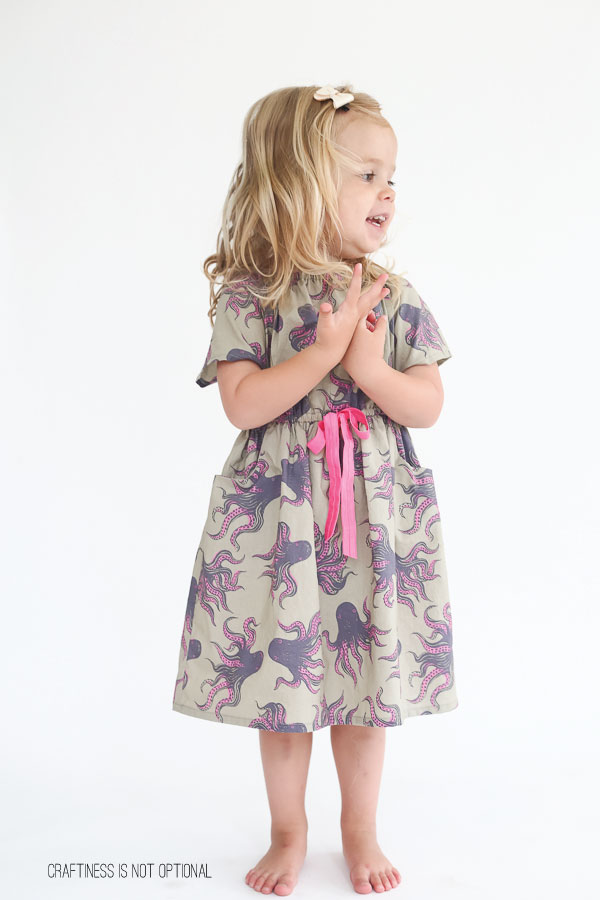 and now I can rest easy knowing my kraken has a kraken dress.