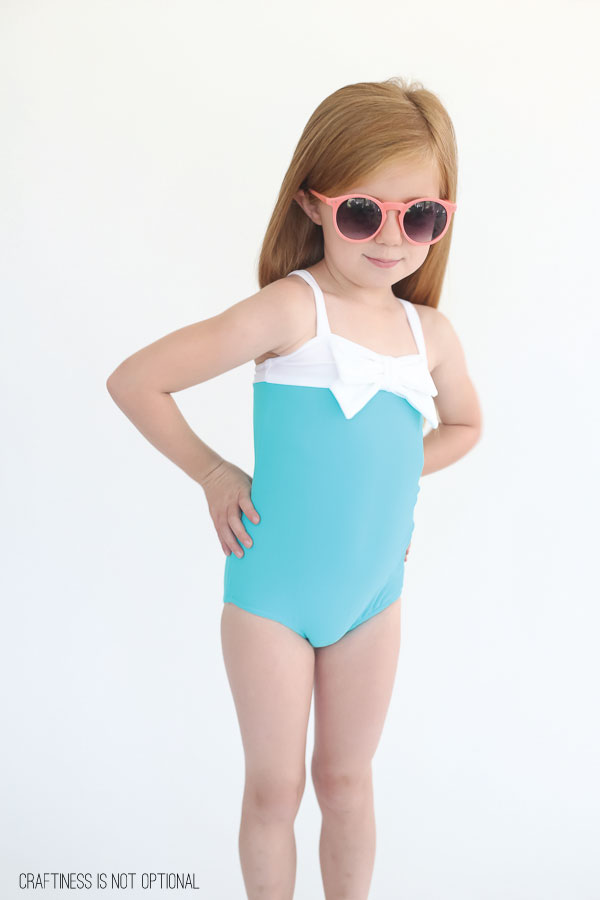 Another Cosi! Although this one's a bit of a pattern hack-I chopped the top portion of the front and back pattern pieces and color blocked the teal with white.
I added a little bow and some simple straps to the back!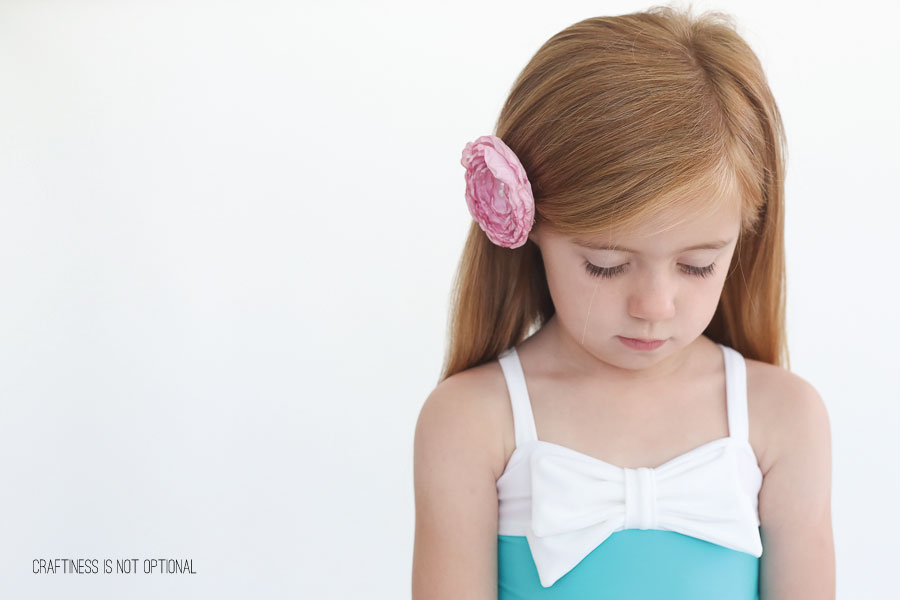 I do wish I had made the color blocked white portion thicker, but you know how it goes when you're just winging it…sometimes it doesn't end up how you pictured it the first time.
Or the second….or the third…..and that's when you are either pattern testing or should give up. haha…
teal and white suit fabric from the fabric fairy!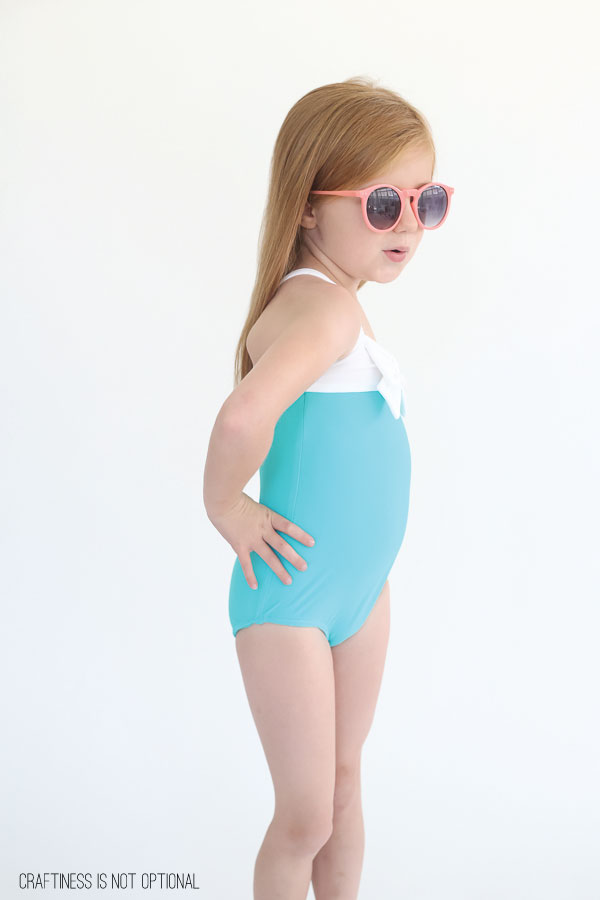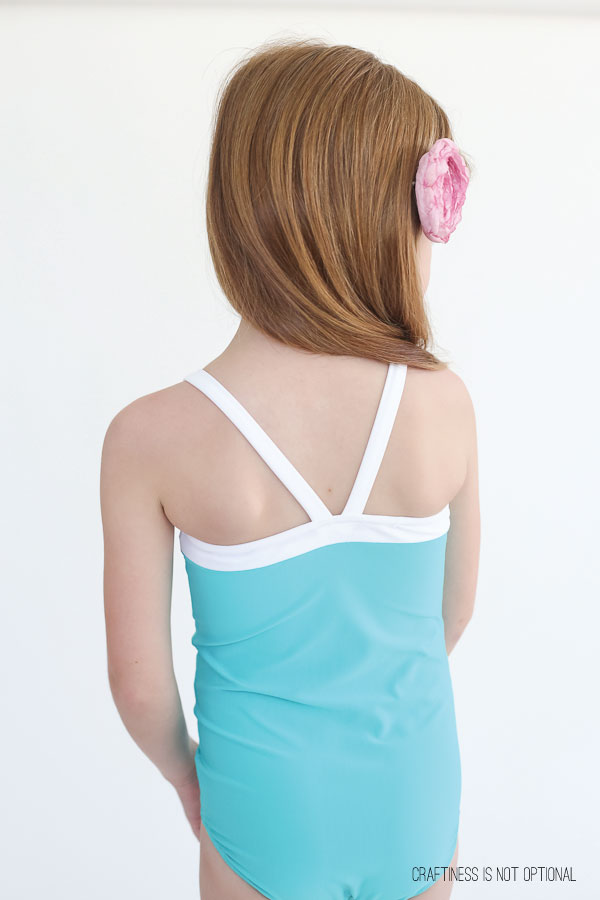 This suit is one of Sadie's faves-she picks it over any other suit that's dry to wear!