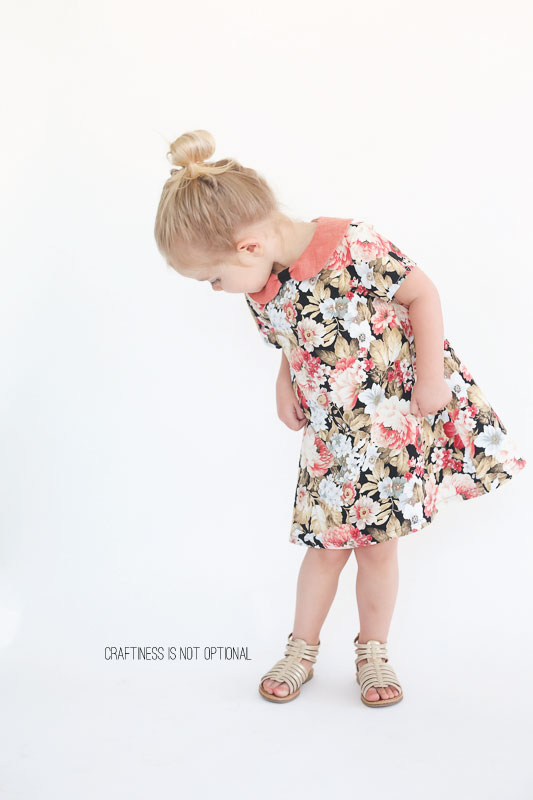 It's not like Ava needs new clothes.
She has two older sisters who hand things down (although not often, Sadie can still wear some 4T things and she's turning 7 this summer), so she has a few of their old dresses.
It's just that I get tired of seeing the dresses on the THIRD GIRL in a row…lol.
Put that urge together with my fabric stash and she gets new things to wear.
Partially also because she will wear almost anything I put her in still.
S and C have their faves that they tend to rotate.
Also it's kids clothes week , so I had to sew SOMEthing!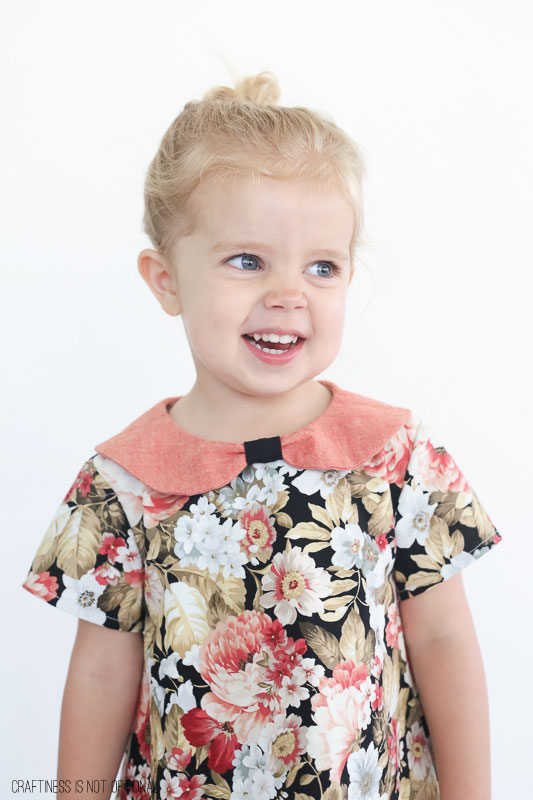 So this little Norah dress was born sewn. (Size 3t)
I had this granny-esque floral print (from Joann maybe?) and I had to showcase it!
I sewed the collar out of some shot cotton and I love how it picks up the coral from the floral. (HAR HAR)
I decided to add the band in black for some contrast…pretty contrasty dontcha think.?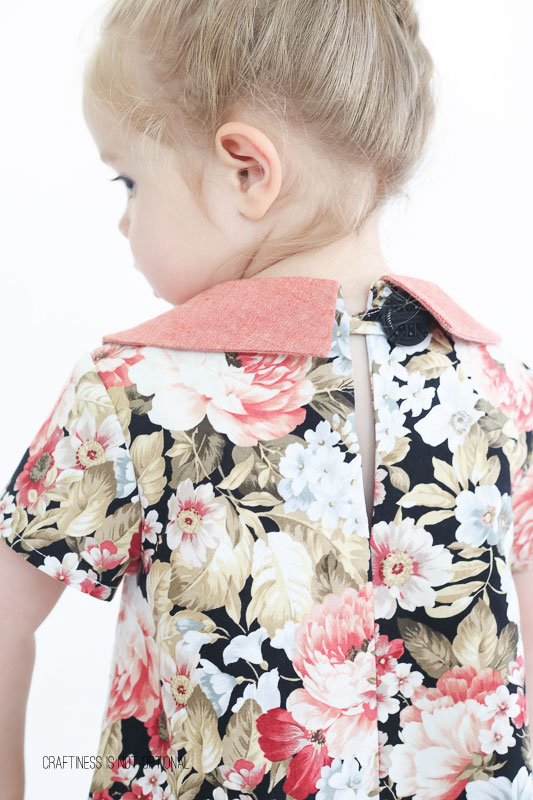 Sadie said (correctly) that the vintage button I used looks like an Oreo. YUM.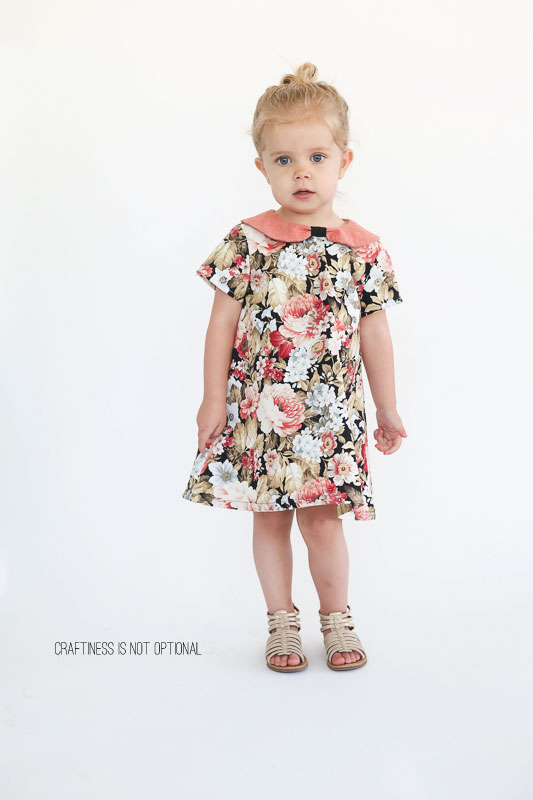 She kinda looks like a little doll. She's really a kraken, don't let her fool ya.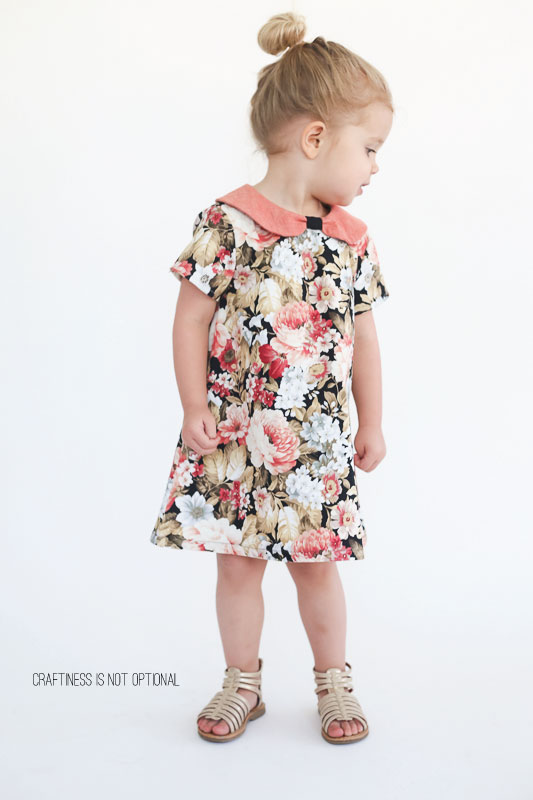 But also with a sweet floral side…