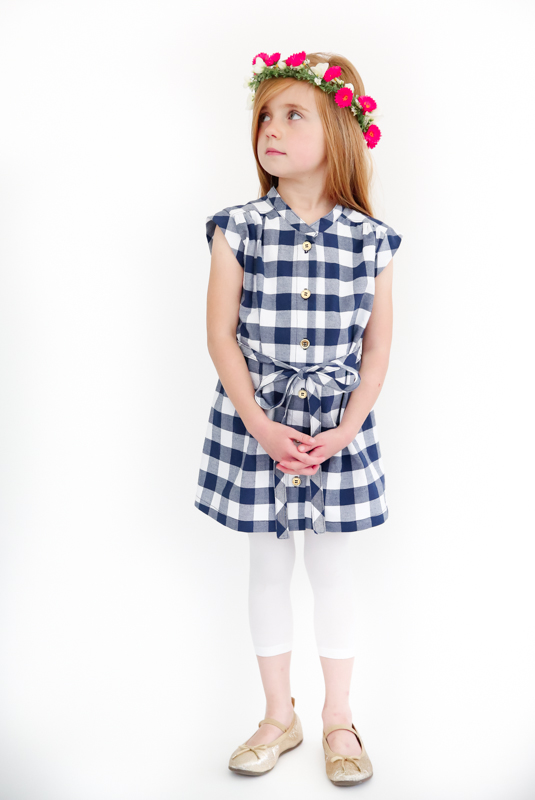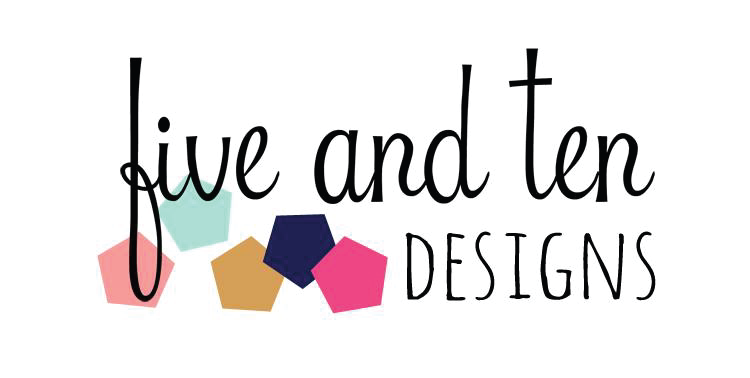 Aaaand I'm back with more pics and info about my second look-NO 5! (My favorite, don't tell #9!)
A shirt dress you'll wish you could snatch from her closet for yourself.
With delicate gathers at the shoulders, buttons from neck to hem, and a fabric belt that ties it all together, this adorable dress is a must sew for any season.
And I seriously could snatch this up for myself! Such a classic look with a few twists to keep it fresh!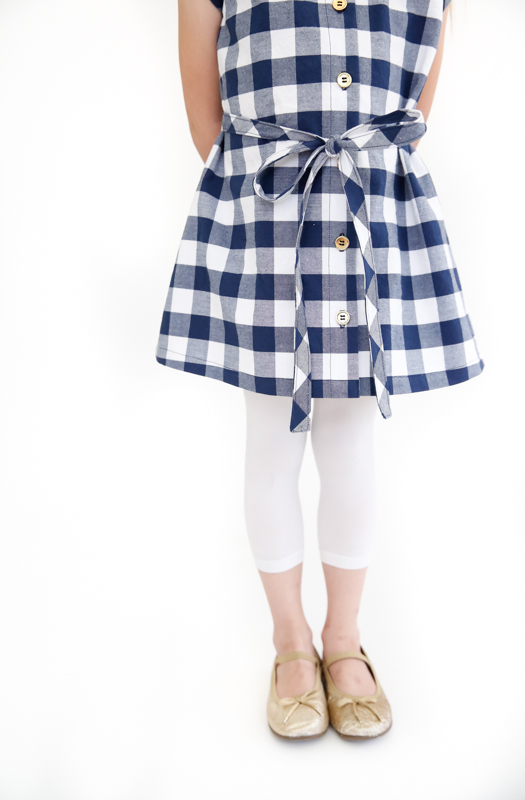 and I've decided I'm in love with navy. and buffalo plaid. and gold buttons.
can you blame me?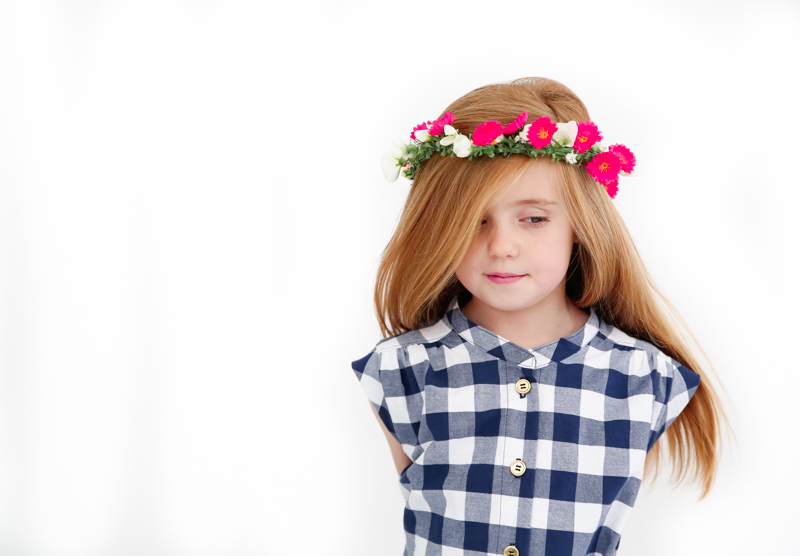 I paired it for photos with this simple floral headpiece that I made at SNAP in April!
It happened to be the perfect fuchsia and I love how it POPS against the navy and white checks.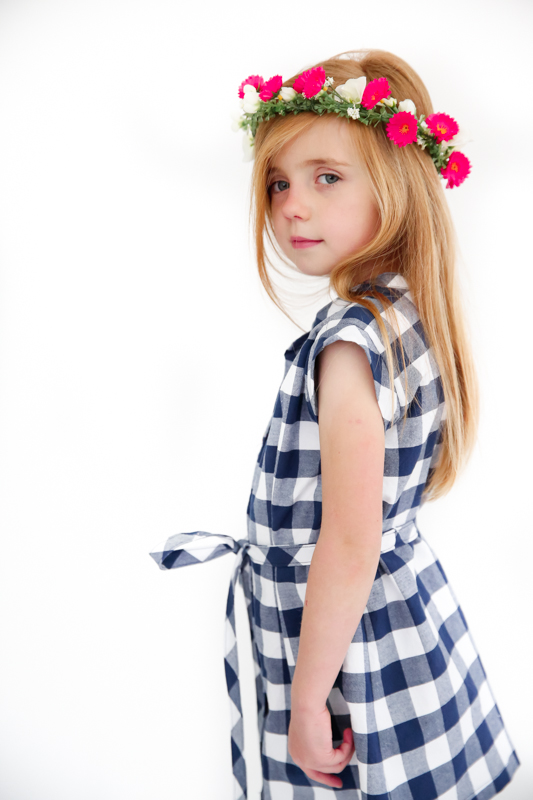 This shoot had me thinking Sadie should really be a model…she's got the moodiness & attitude down pat. lol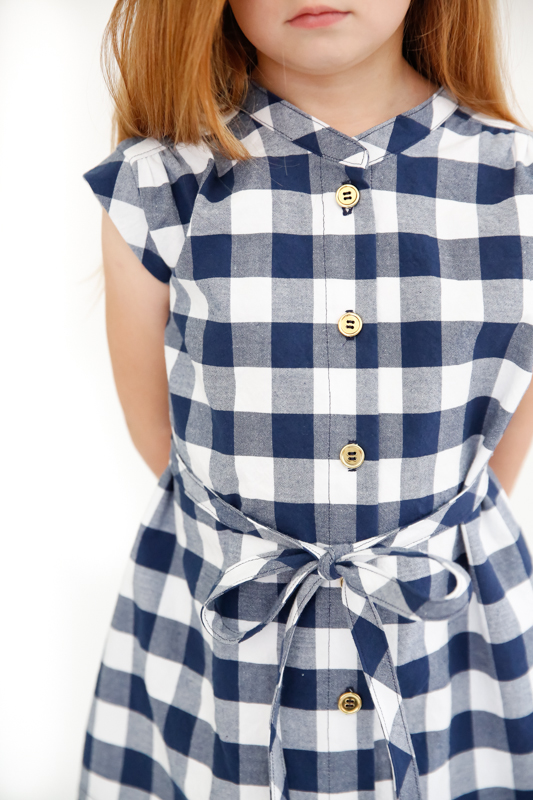 It has a little mandarin collar that is super easy to sew, don't worry!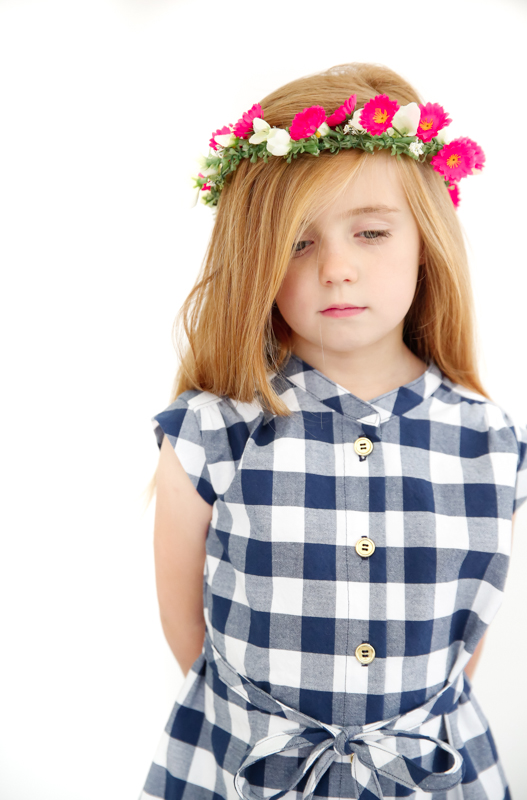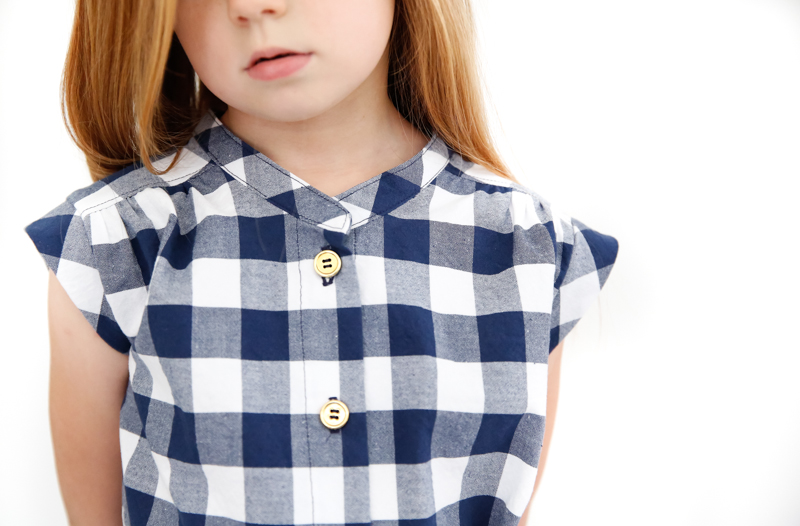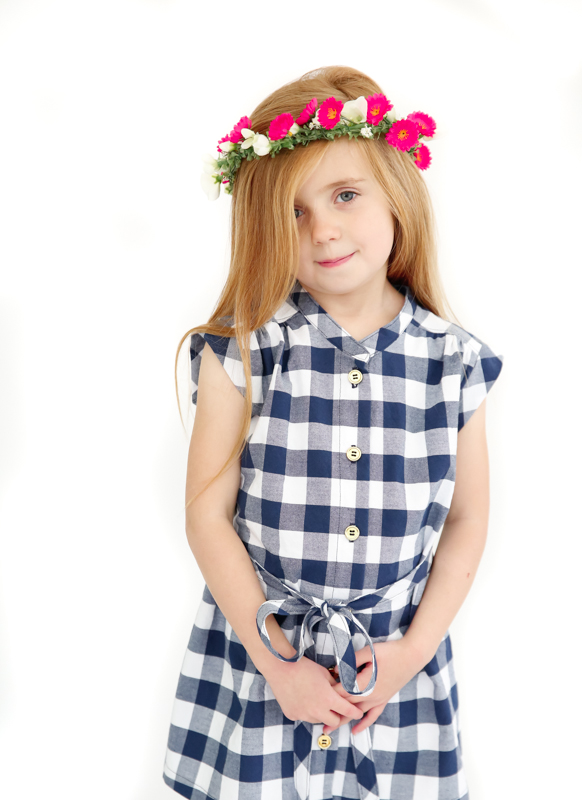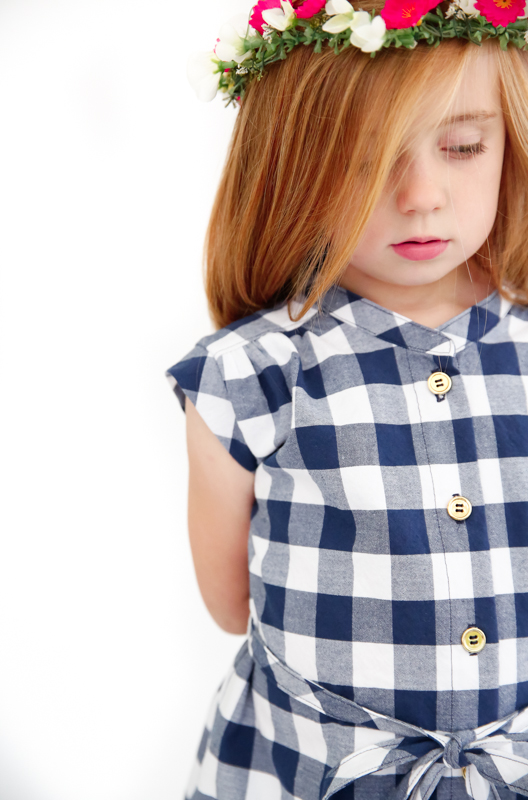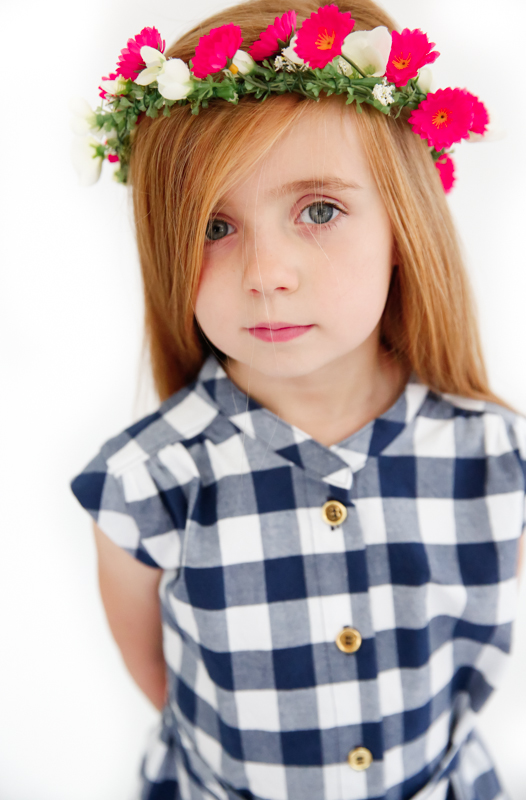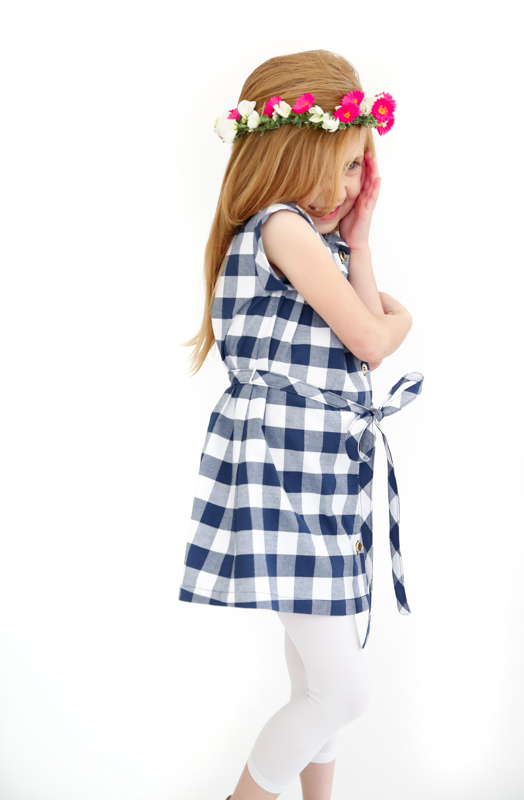 oh look! a smile!
Get the 5 and 10 Designs Volume 3 now!