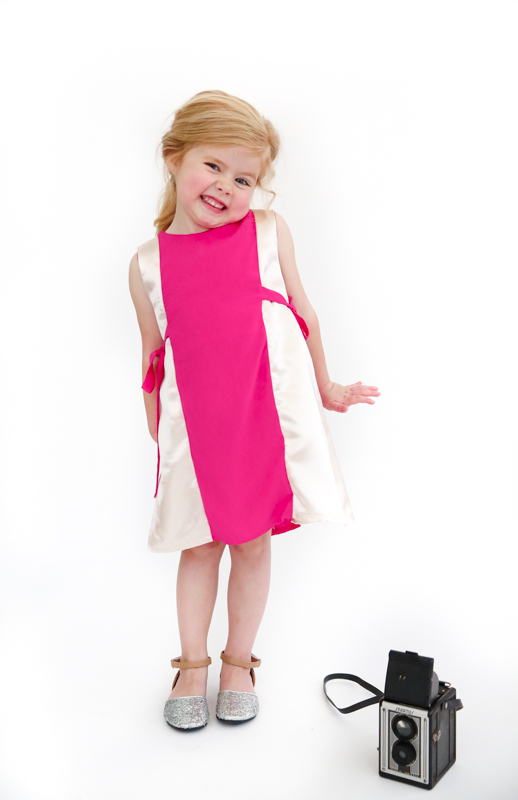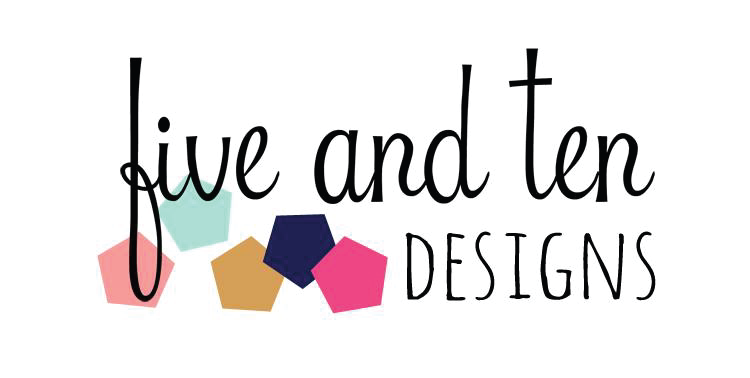 Just wanted to pop in her and show off some more pics of one of my looks from Vol 3 of 5 and 10 Designs-No. 9!
It's both striking and sweet, and combines crisp color blocking with sweetly tied side sashes, making it a great dress for any occasion!
Can you imagine it in a solid and a pattern? Or maybe stripes, but the panels cut horizontally or vertically to play off each other?
Now I want to make another one! I used gold and fuchsia fabric for this dress, and they were not like types of fabric so they didn't get along well, but in the end it worked out! and I got the colors I wanted!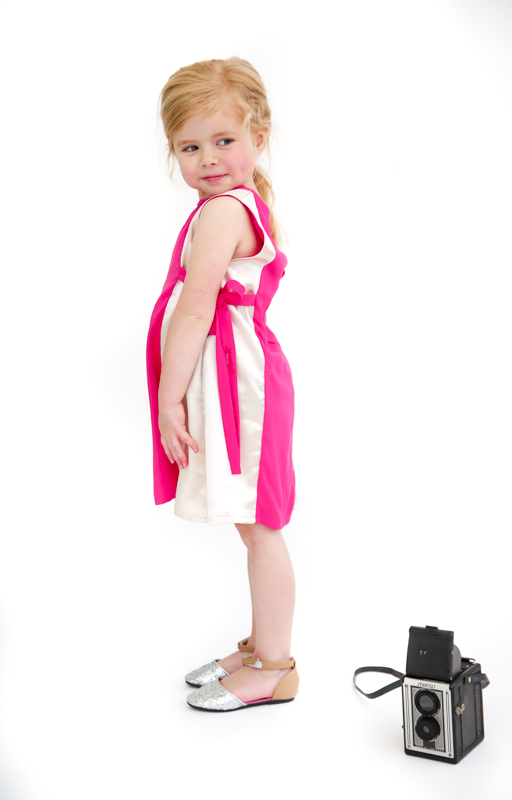 I found the awesome vintage camera (not working) on Etsy! Charlotte was seriously confused about how it was supposed to have worked, lol.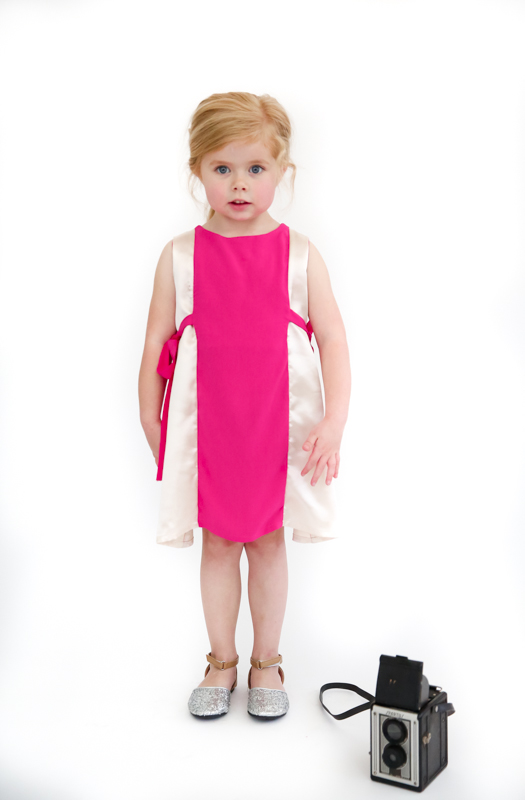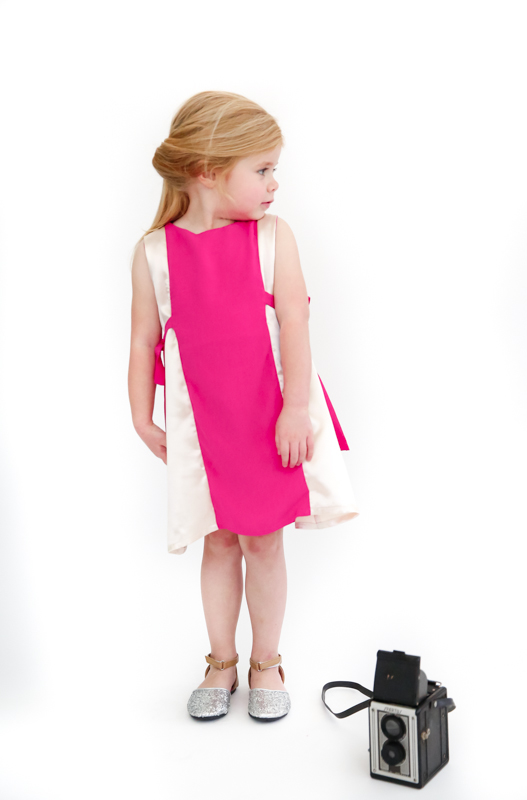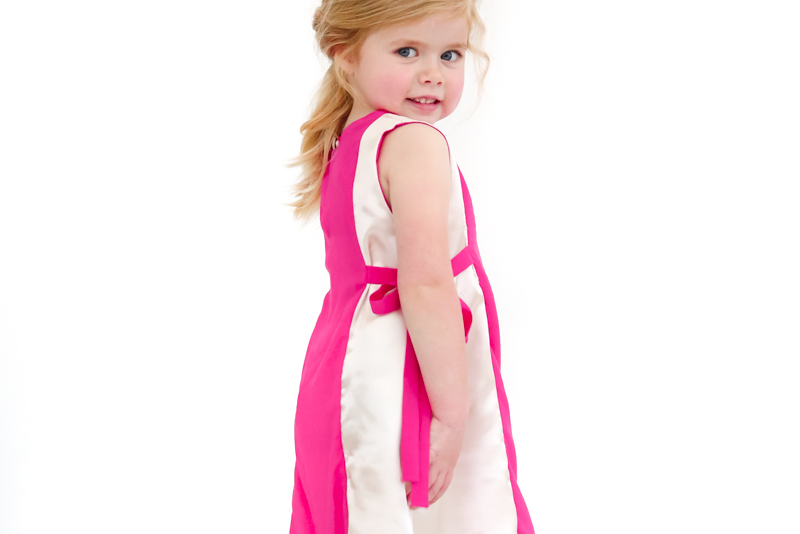 I do love those ties! I also tied them in the front and back while I was playing around with styling it and it looked cute as well!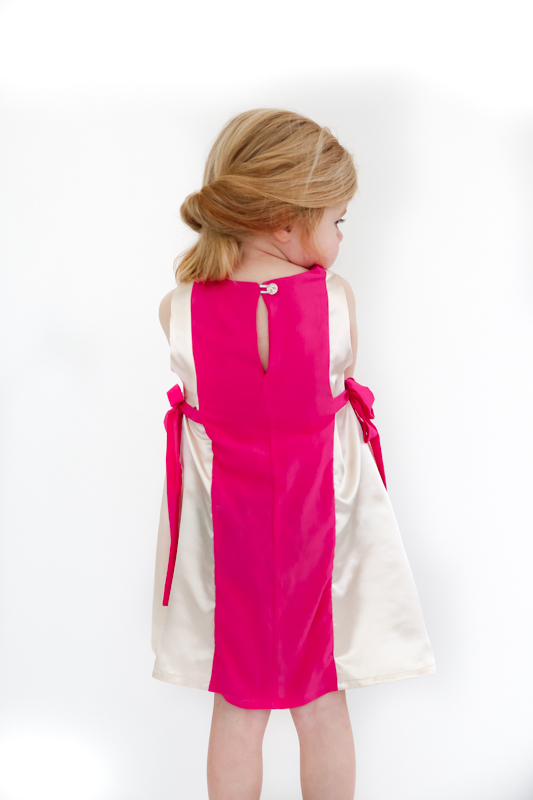 sparkly button in back, because sparkle.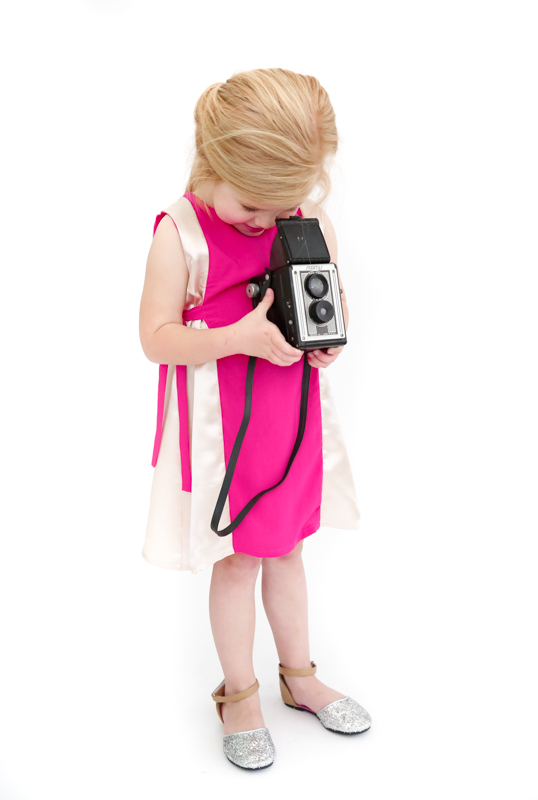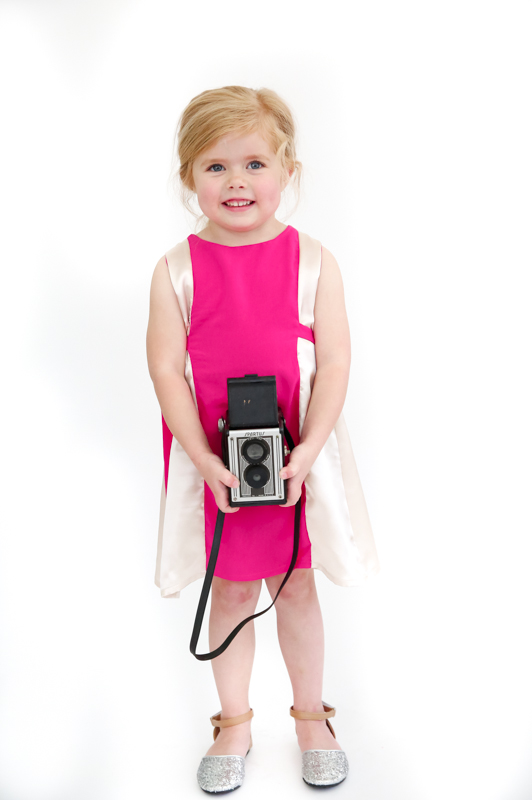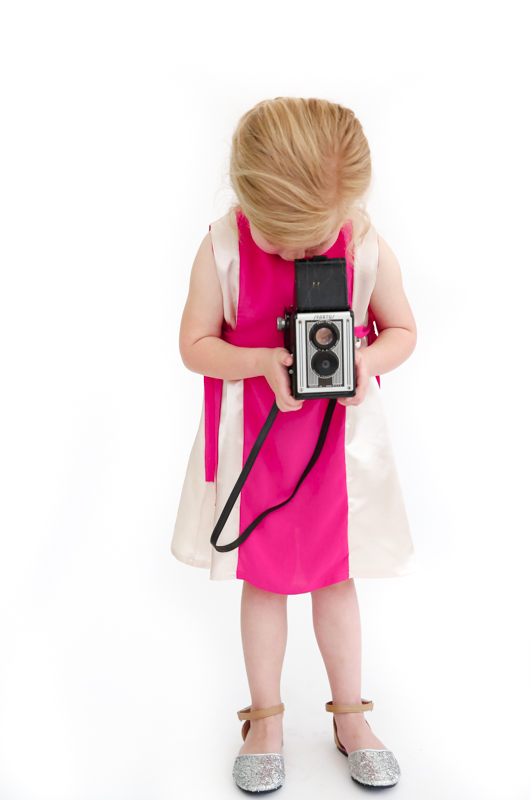 Get the 5 and 10 Designs Volume 3 now!
I can't wait to see what you all make with it!