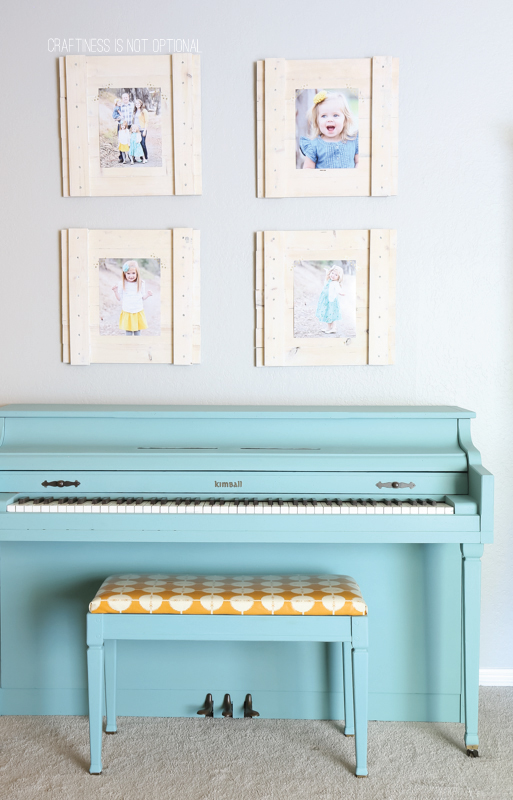 I painted my piano! and it wasn't even all that hard. Find a comfy spot cause this one will probably be a long post. 🙂
So we'd wanted to get a piano or keyboard for awhile for Sadie-she'd shown interest in learning how to play and I wanted to  have one available for all the girls to learn eventually. I had randomly researched a few keyboards on Amazon but didn't buy anything. Then one date night for some reason, Rory agreed to stop in and check a thrift store with me. (this NEVER happens) We spotted this little Kimball spinet on the back wall and wandered over to it..it didn't sound too out of tune, and looked to be in pretty good shape inside. The outside had some damage but nothing extensive, mostly cosmetic. I wanted to snap it up but Rory wanted to wait. It was 50% off day, did I  mention? It would have been $125….just sayin'. Anyways, the next day I was determined to at least look at it again..I convinced Rory to take us all out there and we showed Sadie-she was so excited! It was not 50% off anymore boo! It was 25% off furniture though and we talked the guy down to $150. (I'm horrible at math so I don't know what discount that ended up being but anyways. we were happy!) It was Easter weekend so luckily there was some family in town to help Rory lug it home-and my Dad's trailer-THANKS Dad!
So there's the saga of how we bought it. I'm sure you were interested.
ne-ways…..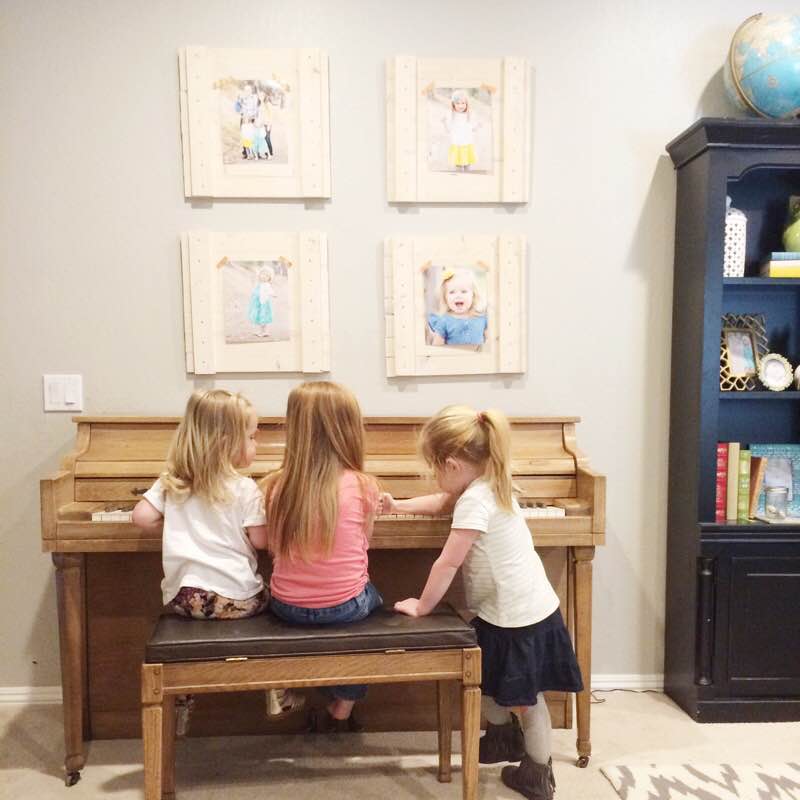 Of course first order of business was to Instagram it. (also, this was my only full before shot. oops! I got too excited!)
DONE.
Now, onto painting!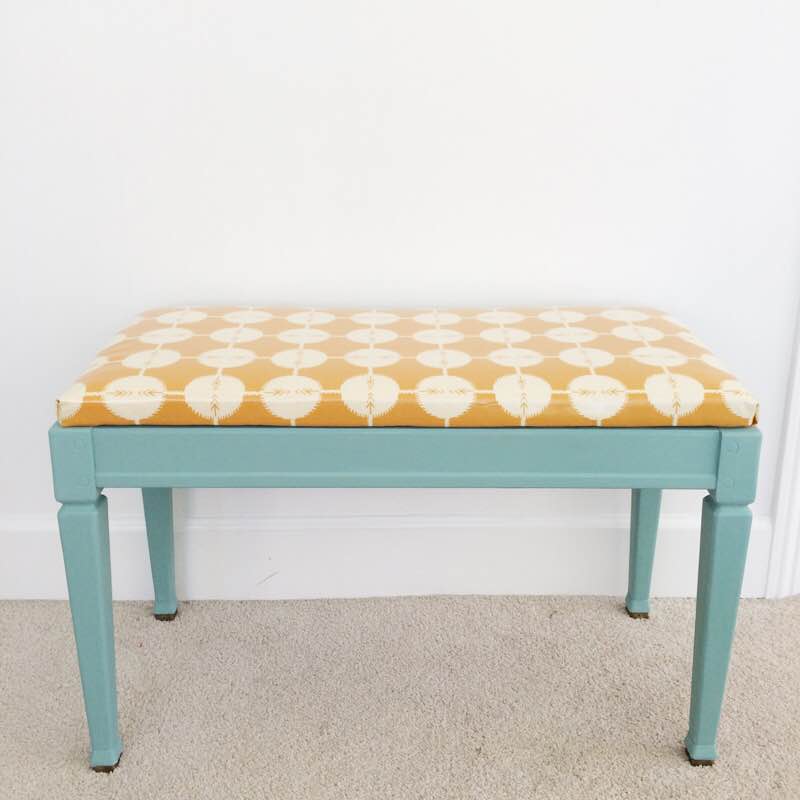 I started with the bench-I ripped out a bunch of gross dirty stapled leather etc from the top, then unscrewed it and the hinges from the bottom. I had to try a few different shades of paint but I ended up with this beautiful aqua!
Then I recovered the cushion with some mustard laminated cotton-perfect for wiping off anything, because these girls are MESSY.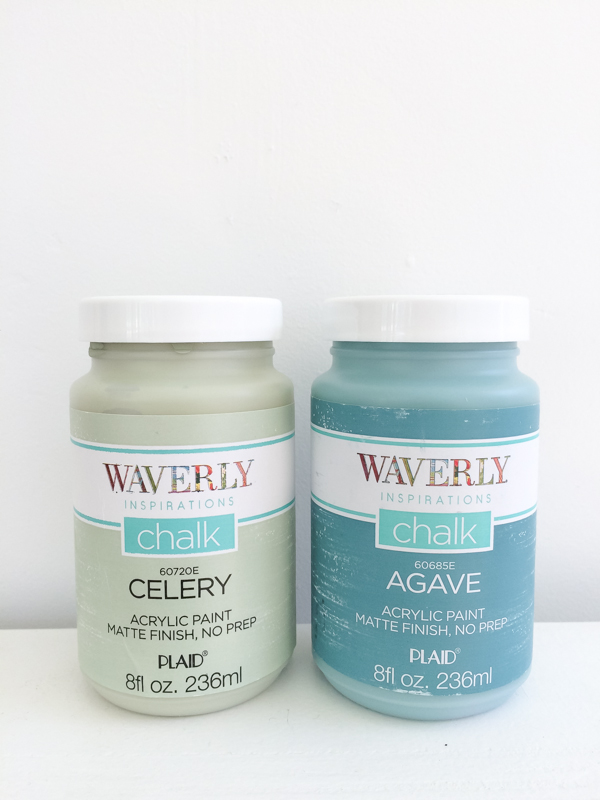 I ended up going with equal parts of this Waverly chalk paint-both Agave and Celery colors. Mixed it up in a container and used this brush…which worked really well.
I would definitely suggest getting one if you paint with chalk paint! I debated on getting Annie Sloan or the BBfrosch stuff but then I saw this at Walmart ($6 a bottle!) and my frugalness won out.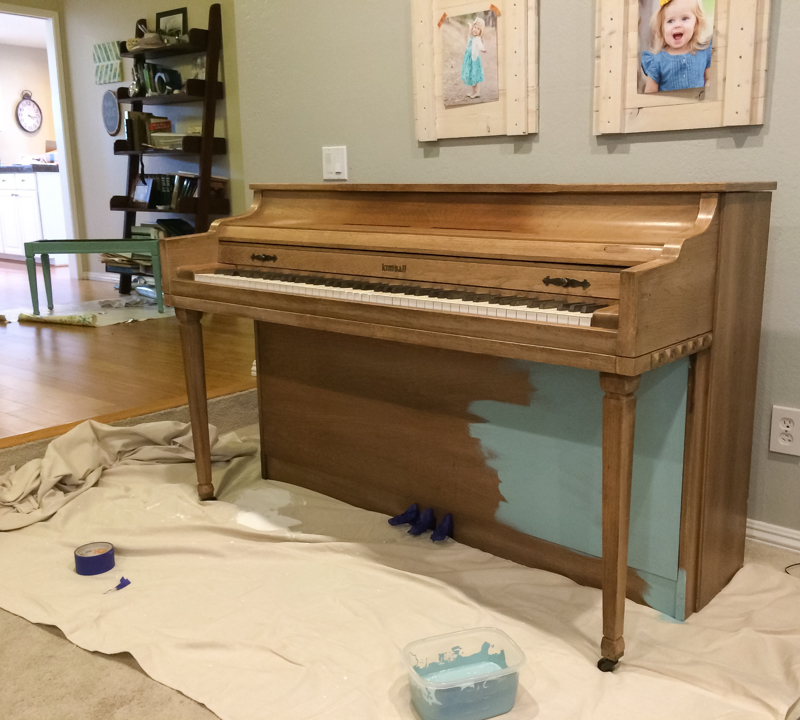 My sister happened to be in town and she talked me into starting the piano…I was kinda hemming and hawing at it for a bit. I'm glad she did because it was fun! fun to see the transformation and it didn't take too long at all…only a few days of off and on painting and drying. This is the first coat which didn't have enough green in it for me, so I added some more for the final coat! I taped around the pedals, and then for the details I went in with a small brush. Including behind the keys-I just pushed down the black key and there was enough room behind it to paint. In front of the keys, what worked best was to get a thin piece of cardstock or cardboard, and slide it between the keys and the wood, then paint along the front!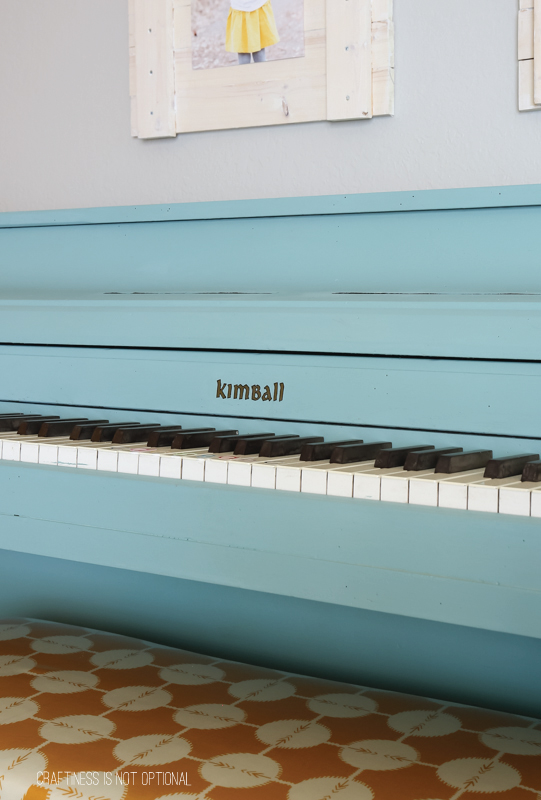 The  logo was tricky but I really wanted to keep it so I went for it!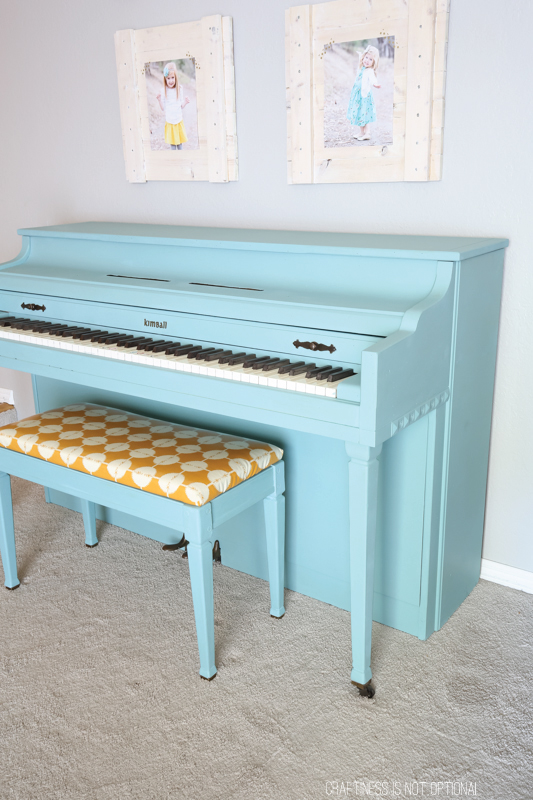 When it was all done drying I brushed a coat of the Waverly clear wax over the paint to seal it in. TIP-do a THIN coat….really thin. It's hard to buff off all the way. (I love the detail on the side there!)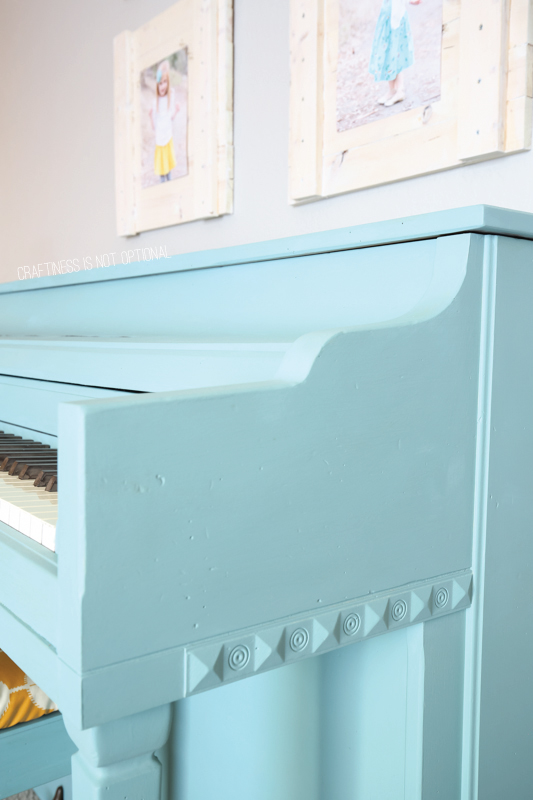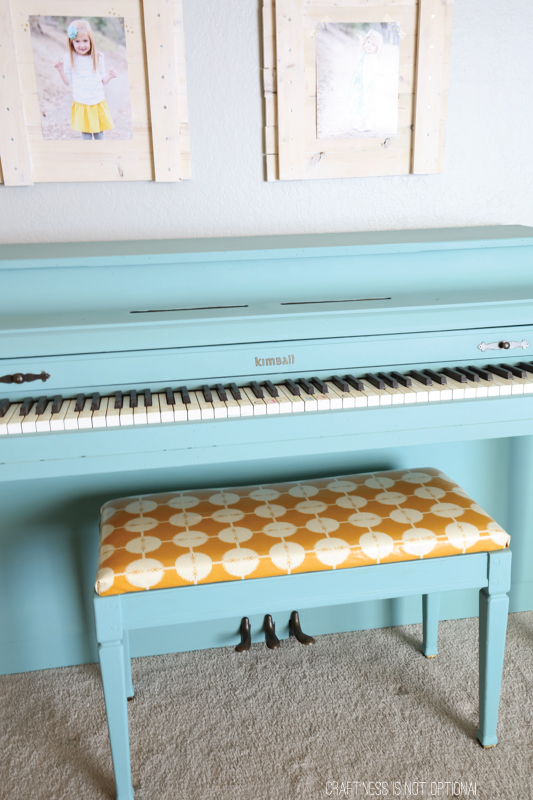 The kids are enjoying plunking away and learning the notes!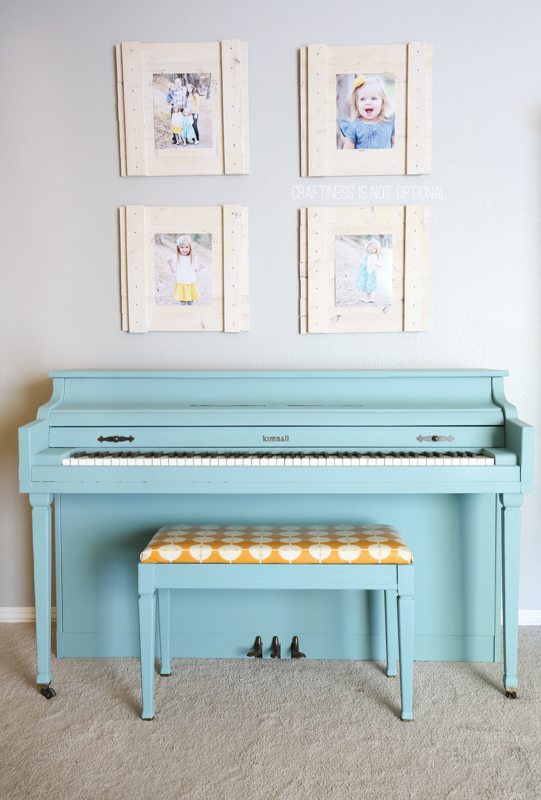 and I love how it turned into a statement piece for my living room!
It just needs a music rack now….good thing I have lots of paint leftover!