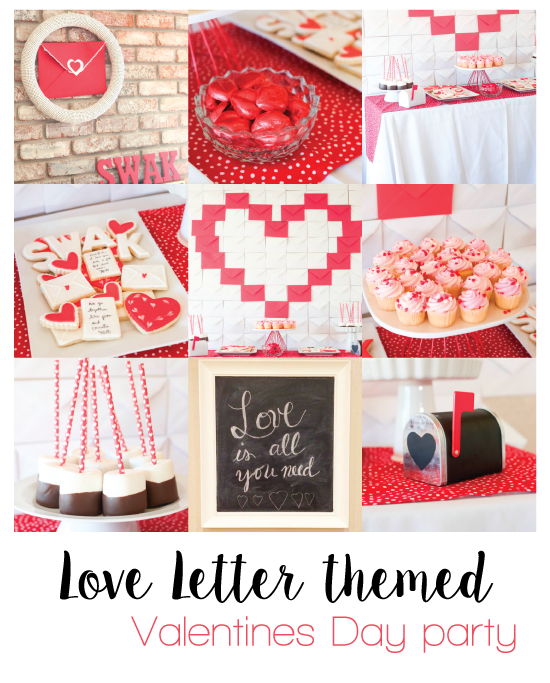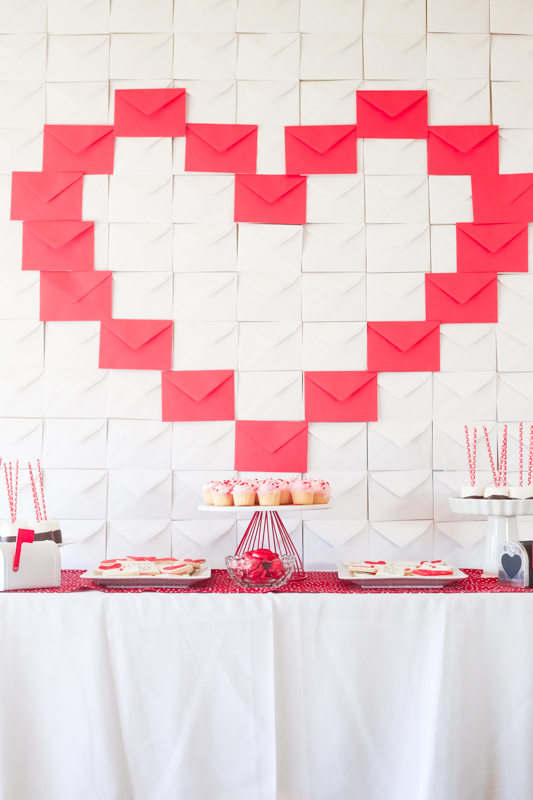 I threw together this simple "love letter" themed Valentines party for the kiddos this past week. It was simple but with some fun details!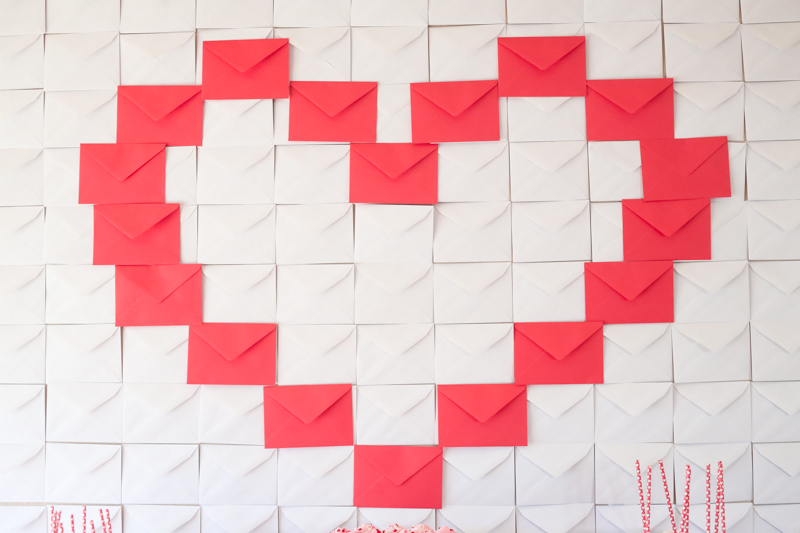 Like this backdrop! I went with the WOW factor here. as in WOW I'm glad I didn't have to lick all of these closed. (yuck!)
Sadie helped me tape up the many many rows of white envelopes,(affiliate link) and then we taped red envelopes over those in a heart shape.
I LOVE how this turned out!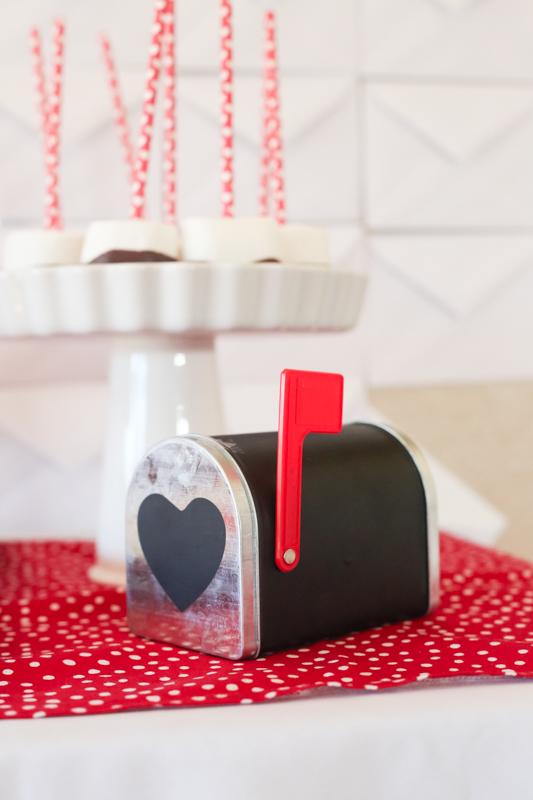 I grabbed the mini mailboxes from the Target $1 section-this one is chalkboard on the outside but I guess I didn't get around to writing anything!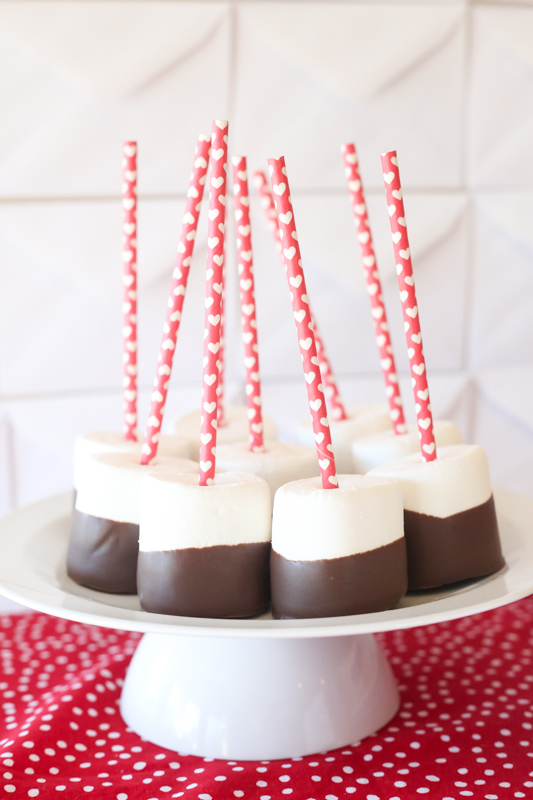 Some easy peasy marshmallow pops-stick paper straws in jumbo marshmallows and dip in melting chocolate. EEEEEASY.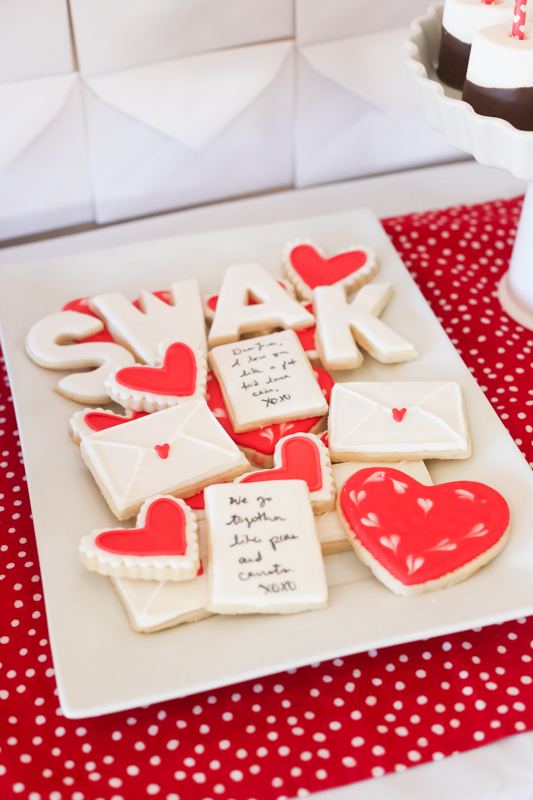 Sorry the reds are all off in these pics. erlak..
I love the cookies-SWAK-Sealed With A Kiss (cause a lick won't stick!) letter cookies, envelopes, hearts, and love letters, of course.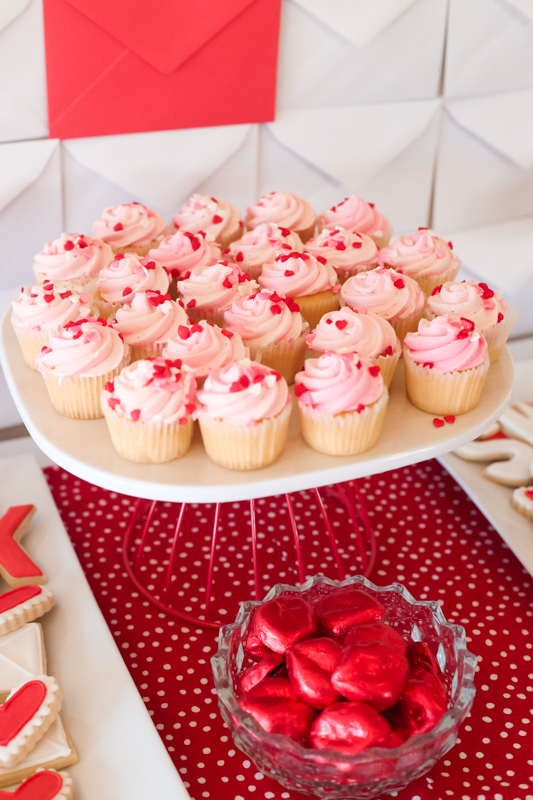 Ok so I slacked and bought these cupcakes. Actually my cupcakes flopped so I had to run out and buy some. #reallife
I had some chocolate kiss lips out in a bowl. Ava probably ate half of these. little stinker! I kept finding red foil all over the house.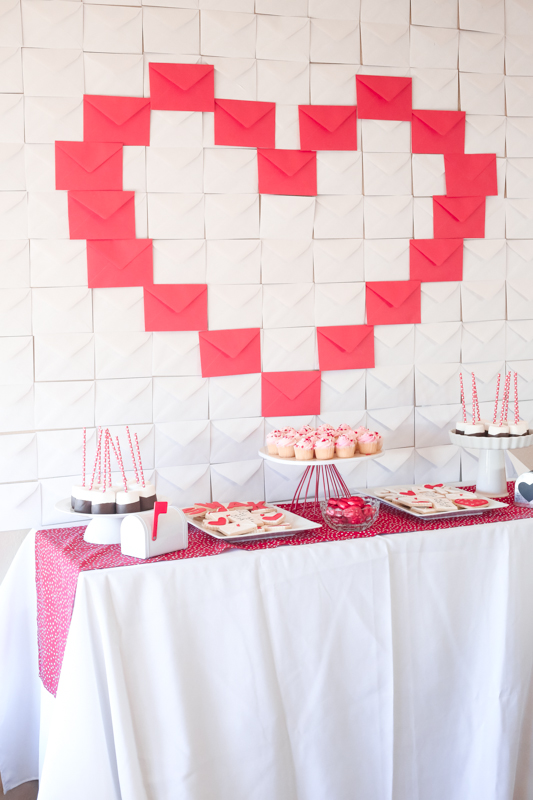 I didn't decorate much besides the table-just a little felt envelope (Target $1) wedged into this wreath and some wooden SWAK letters painted red!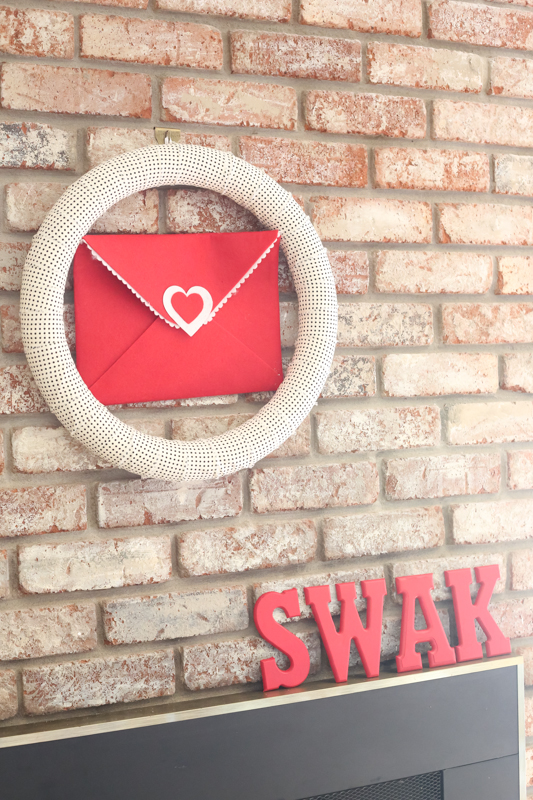 Oh and a chalkboard, of course!