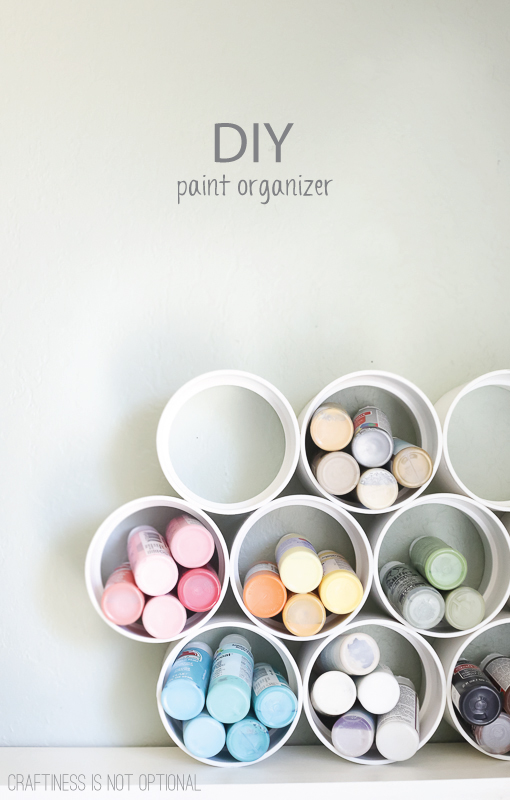 I really want to whip my sewing/craft room into shape this year. I've been working on it for awhile, getting more organized and weeding out the stuff I don't use, but this year I really would love to paint the walls, and maybe a new table for my sewing machines, since I'm still sewing on a folding table, lol. And it shakes when I really get going. ha!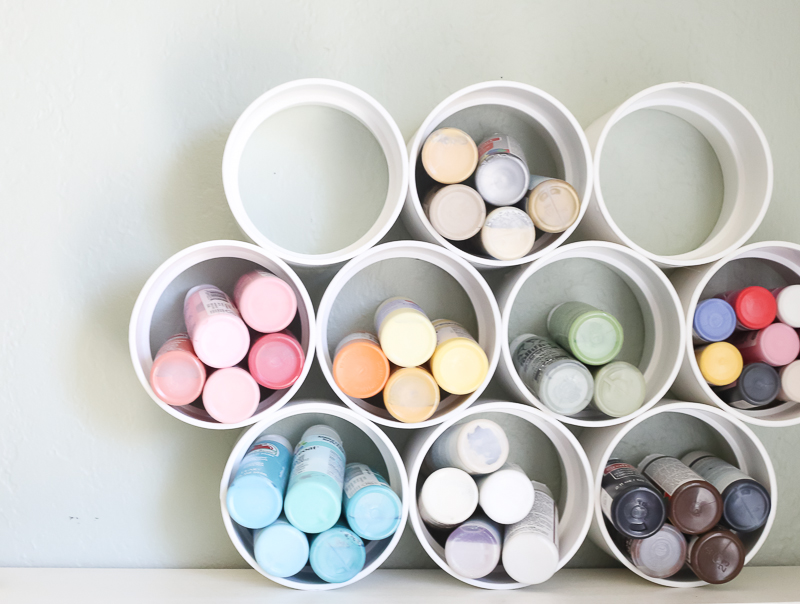 anyways, I saw this idea for craft paint storage and I loved the way you could see the bottles-that way I can keep on top of what colors I do and don't have. I don't know how much the PVC pipe thingies cost, Rory bought them, but they were a few bucks each I think. It was super quick to glue together (with this E600 glue) and I clipped them together with some clothespins while the glue dried in the sun.
Next up: convincing my dad to help me paint my room….