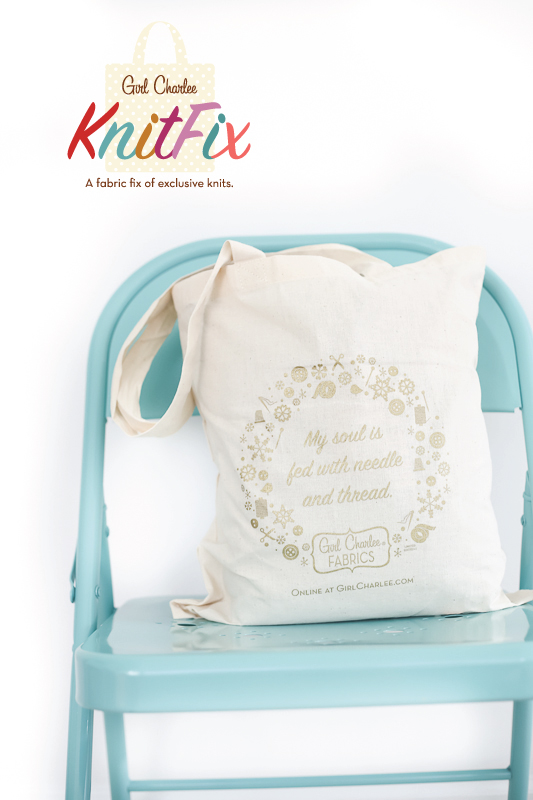 I am so excited to share with you this awesome new sale that Girl Charlee has created! it's called KnitFix, and it's a monthly sale that they've created with awesome UNIQUE and exclusive prints. Each KnitFix bag contains 6 knit fabrics in 2 yard cuts, so there's plenty of fabric for a tee or skirt for you, or dress, leggings for the littles!
These fabrics come in this adorable tote bag-I absolutely love the saying, the gold printing, and the handiness of a cute tote! (which, can hold 12 yards of fabric-score)
Each KnitFix sale has fabrics that are only available for that sale so you can buy each month and never get the same fabrics!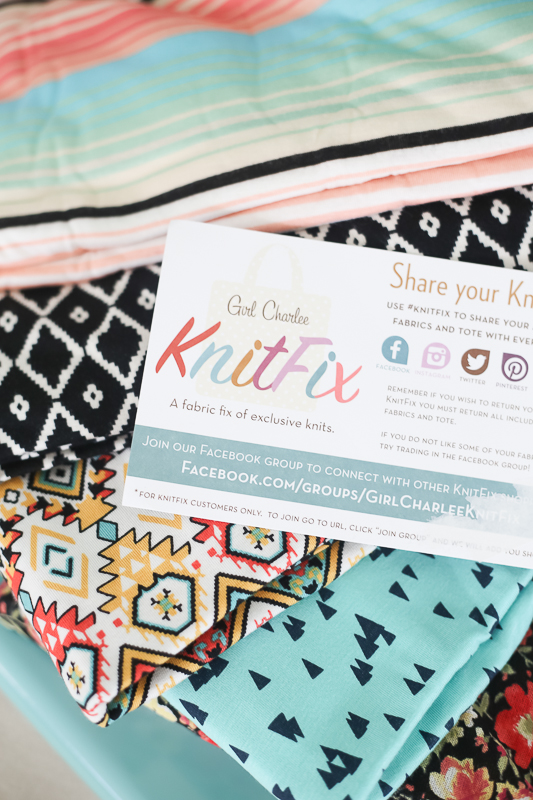 Are you dying to see the fabrics I received!? I was! I couldn't wait to tear open the package when it came! (Girl Charlee sent me one free of charge in exchange for a review, but all opinions are my own! I love their fabrics and sew with them often!)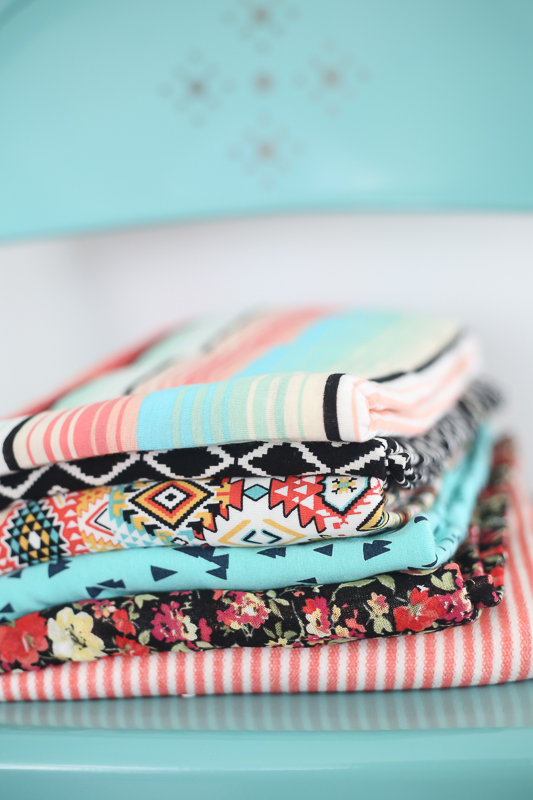 SQUEAL.
I honestly thought there would be at least a few I wouldn't care for, but I love ALL of the prints they sent in this bundle!
The colors are perfection and the blend of prints (florals! geo! stripes!) is fabulous. I am thinking of making up the girls some coordinating play dresses…but I may keep some of these to myself…. 😉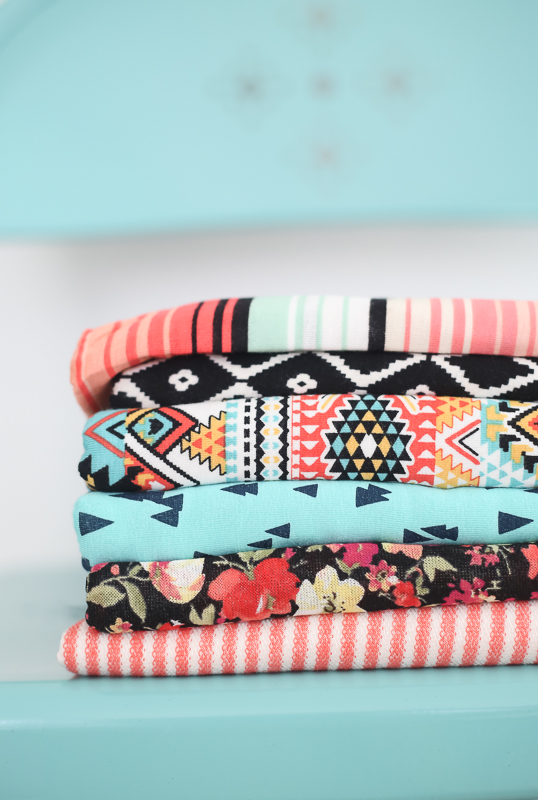 I'm pretty sure these are all jersey knits-lightweight yet sturdy. The coral stripe might be a sweater knit blend, it's cozy!
Here are some closer looks!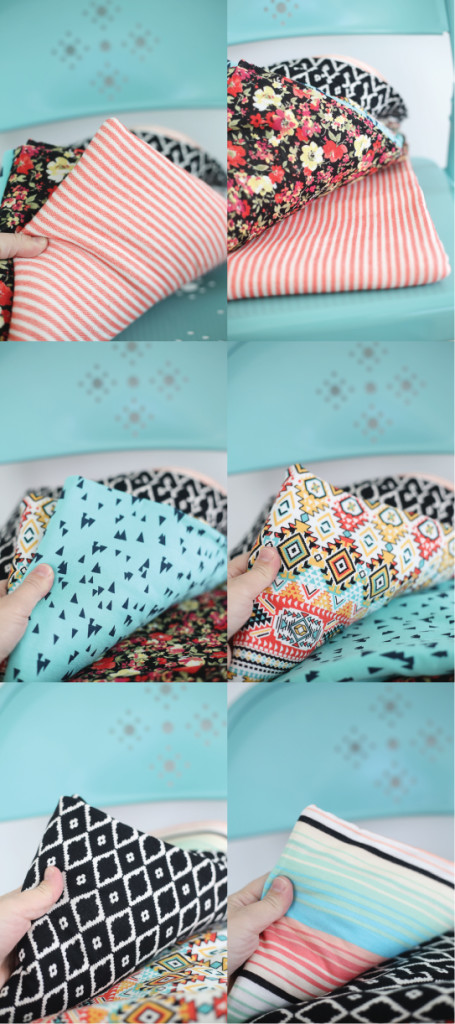 I can't wait to cut into these beauts and sew something fun up!
What do you think? Do you live on the edge, fabric wise?
I absolutely LOVE being surprised so I really enjoy that aspect of the KnitFix bags.
ALSO did you love all these fabrics that I received? How would you like a shot at winning your own "Jess KnitFix bag"?!
You're waving your hand around, right?
Thought so.
Enter below!
(shipping included, and US addresses only!)