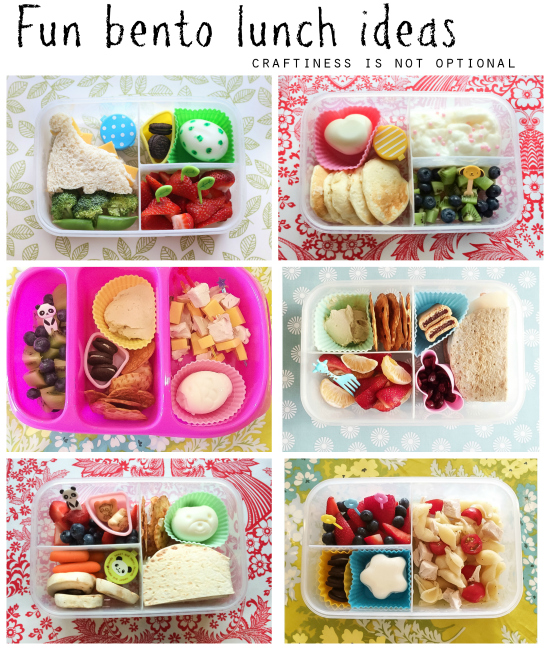 Yes, I'm still doing bentos! They've gotten a bit less complex as I go, but I'm still loving the cute boxes, picks, containers, and the fact that my kids usually eat most of it!
These usually take me about 15-20 minutes to make in the mornings, depending on whether the kids have opinions on what they are having that day, or if Ava scavenges her lunch before even finishing her breakfast.
(man! that girl will eat anything….and everything, so it's actually really really great. She poaches my spinach salads! internal mommy fist pump)
Also, any leftovers make a great after school snack!
I will list all the fun tools I used to make these at the end of the post! (affiliate links! thanks!)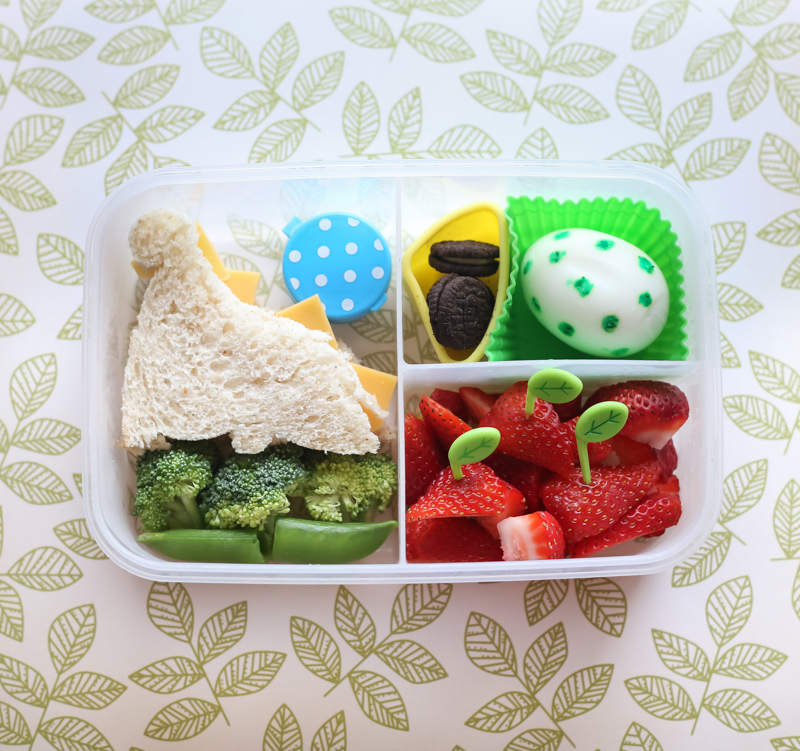 A dinosaur bento! featuring a ham and cheese dino sandwich with prehistoric trees (har har), snap peas and ranch, strawberries, meteors (oreos), and a dino hard boiled egg.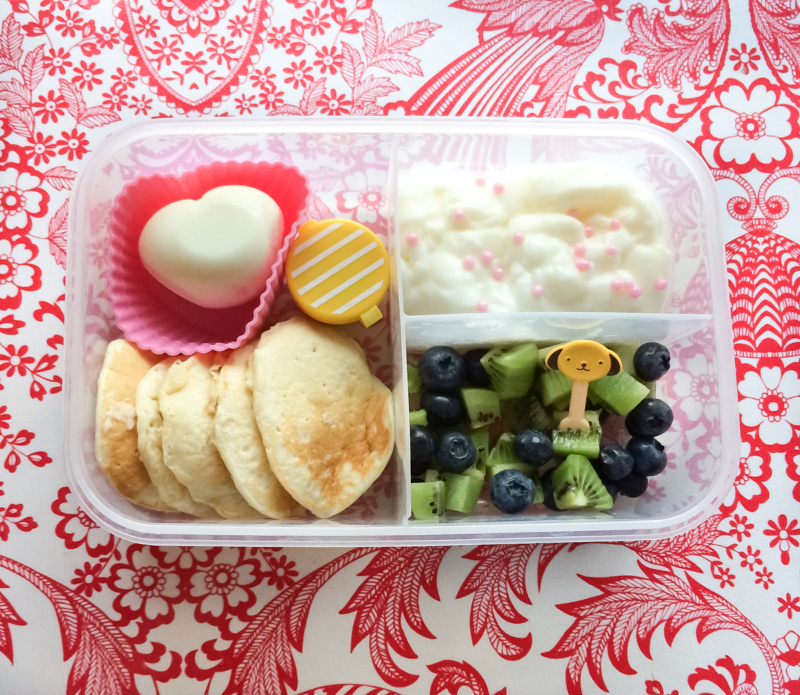 My girls LOVE having breakfast for lunch, so whenever I make pancakes I double or triple it and save the leftovers for lunches.
Add in a hard boiled egg, some strawberry syrup, kiwis, blueberries, and yogurt with sprinkles, and I got myself a clean bento box after school!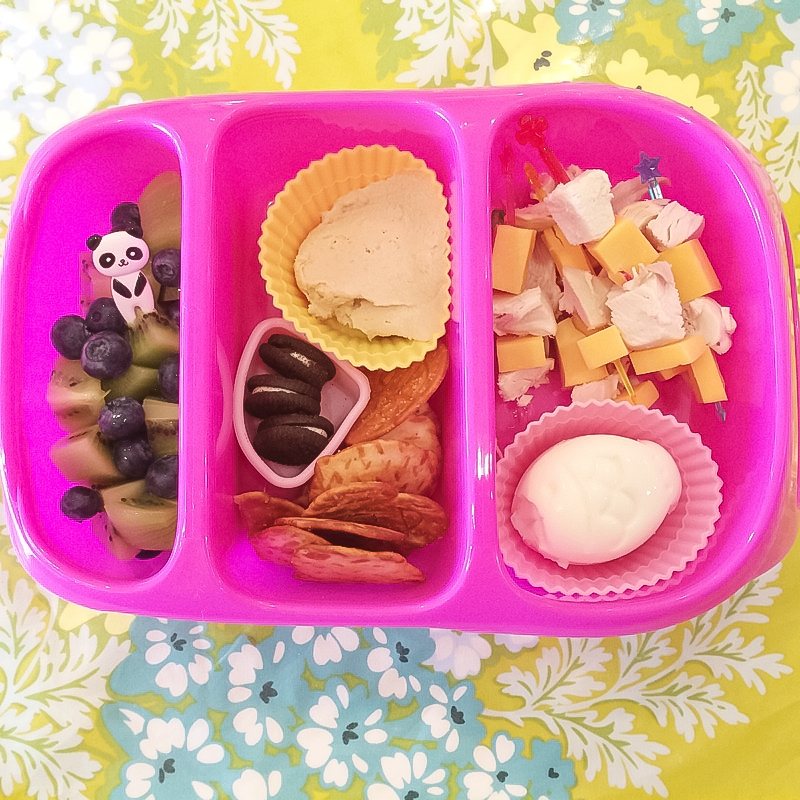 A pretty basic snacky-bento. Usually these consist of whatevers-left-in-the-fridge. lol.
kiwis, blueberries, some homemade hummus and pretzel chips, oreos, a hard boiled egg, and some cheese and rotisserie chicken kabobs.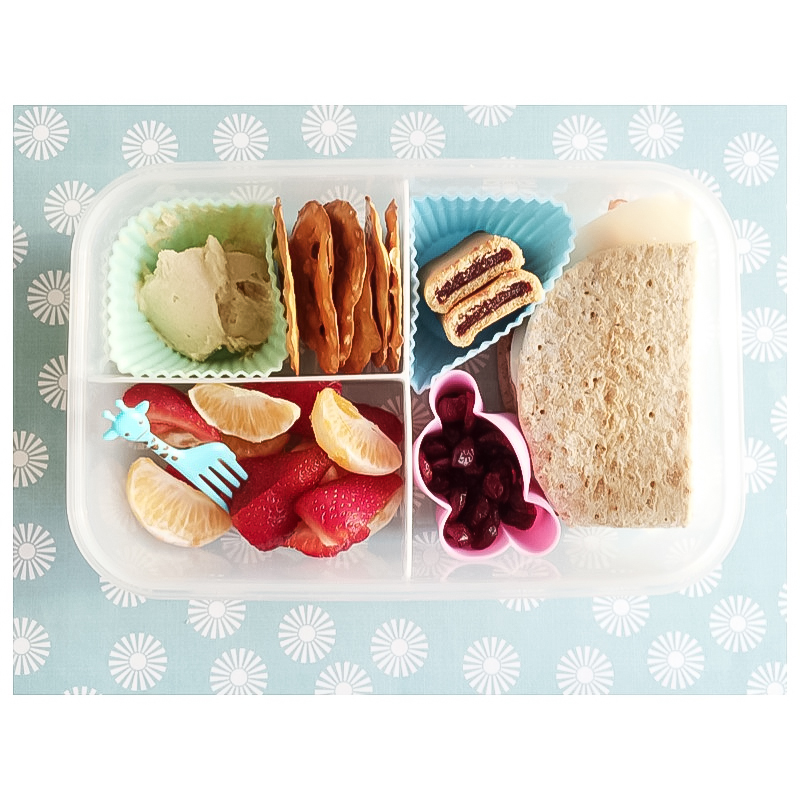 More of the same! Hummus and pretzel chips, strawberries and mini orange sections, plus some craisins, fig newtons, and a flatbread cheese and ham sandwich.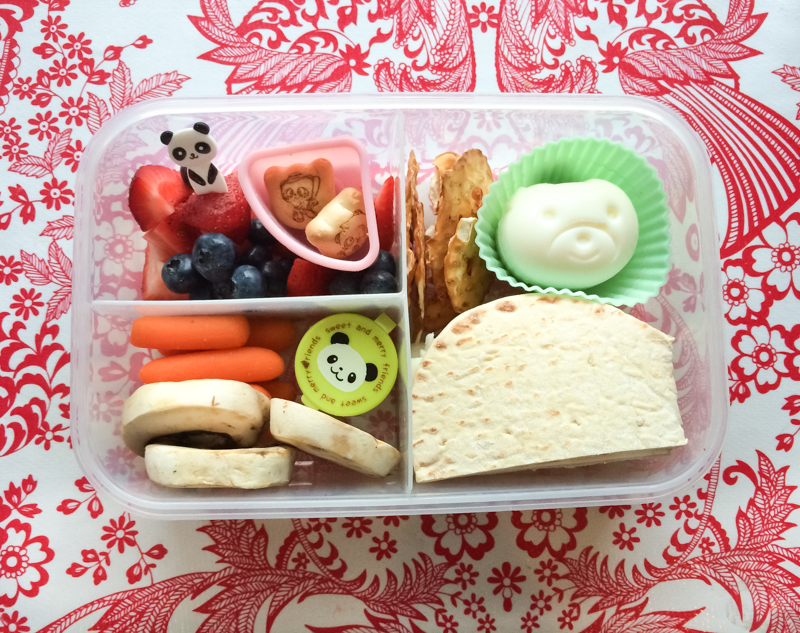 Another flatbread sandwich! Also an egg, some pretzel chips (can you tell these were made the same week?), berries, carrots and mushrooms with some ranch dip because ranch dip makes the world go round.
Tis true.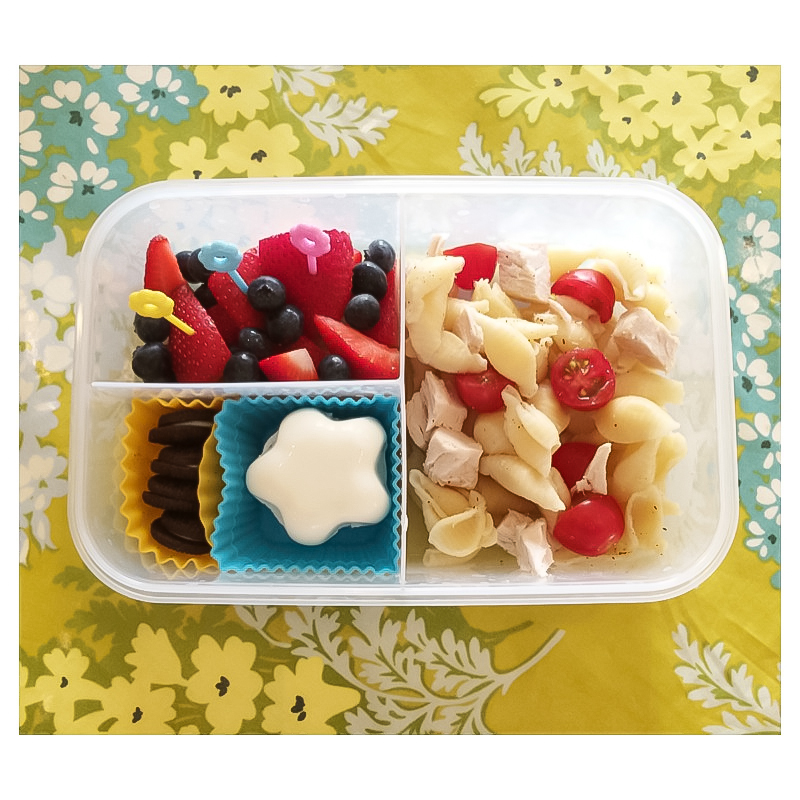 I saved some pasta from the night before (pre sauced), and added some chicken and tomatoes (it was a hit!…for snack at least…lol)
berries, more oreos, and a cute star egg finished off this bento. 🙂