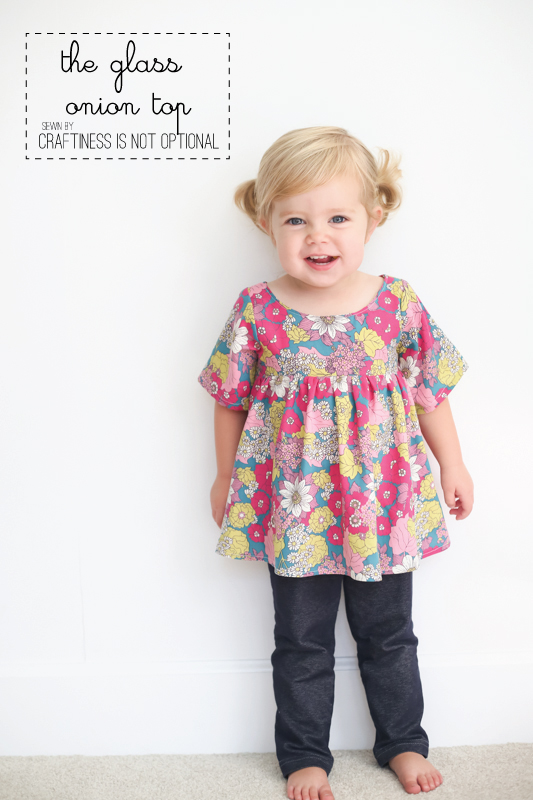 the second I saw Shauna's new adorable pattern in my feed, I knew I had to make one! (or more..we'll see 😉
She graciously sent over the pattern, and I cut out one for Ava-I thought she could use a new top and the blog was a little Ava-dry lately anyways. lol.
Then it sat on my cutting table while I had a little sewing dry spell. Wasn't in the mood. blah.
Then I forced myself to sew it up one day, and once the front of the dress was sewn to the bodice (ie the first step) my sewing blahs had lifted!
It's funny how it doesn't take much sometimes.
it was a quick sew, too. (bonus!)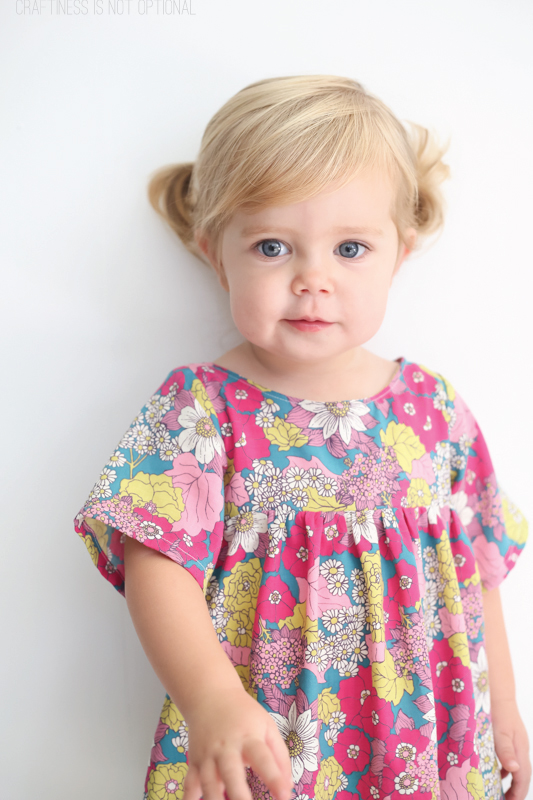 Then I put it on Ava and forget about it.
swoon.
I love the style-and in this gorgeous Joel Dewberry rayon, it has a little 60's flower child vibe going on, don'tcha think?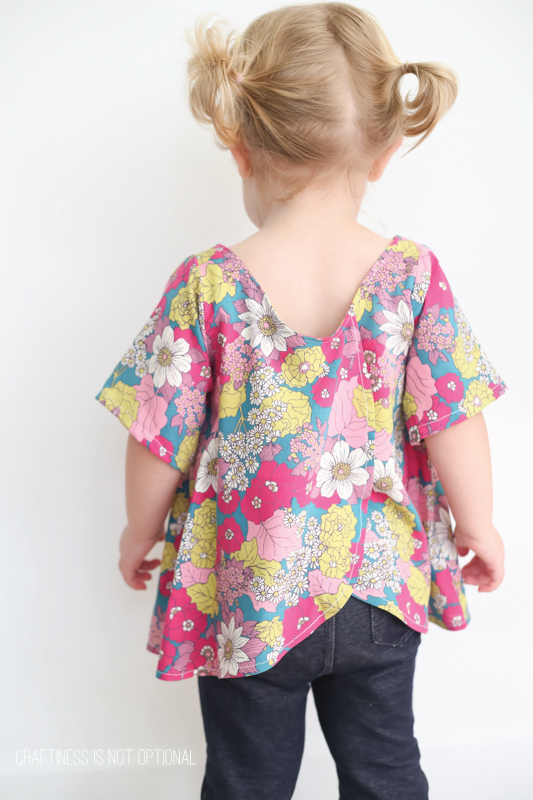 and the back is SO cute-the cross over style is so light and airy. I chose the non pleated version. (and it's a 2T size)
It does slip off her shoulder sometimes, but she is so little that is just makes us go AWWWWWW.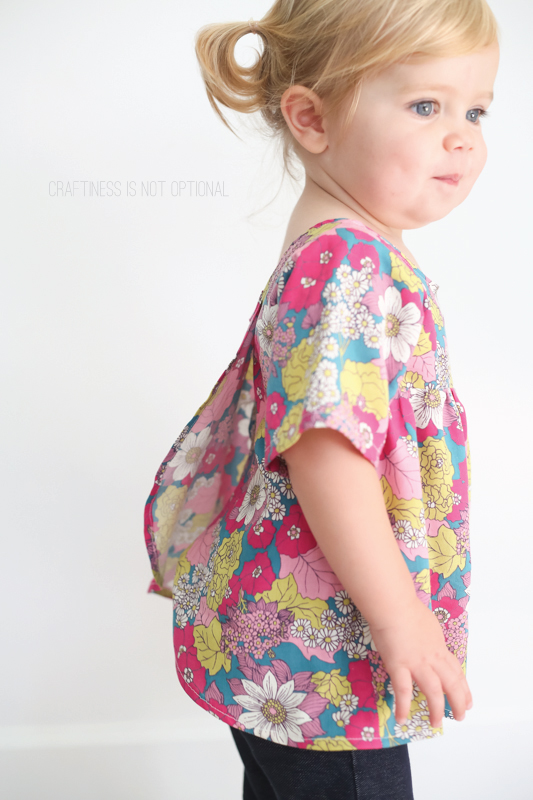 I love this top so much!