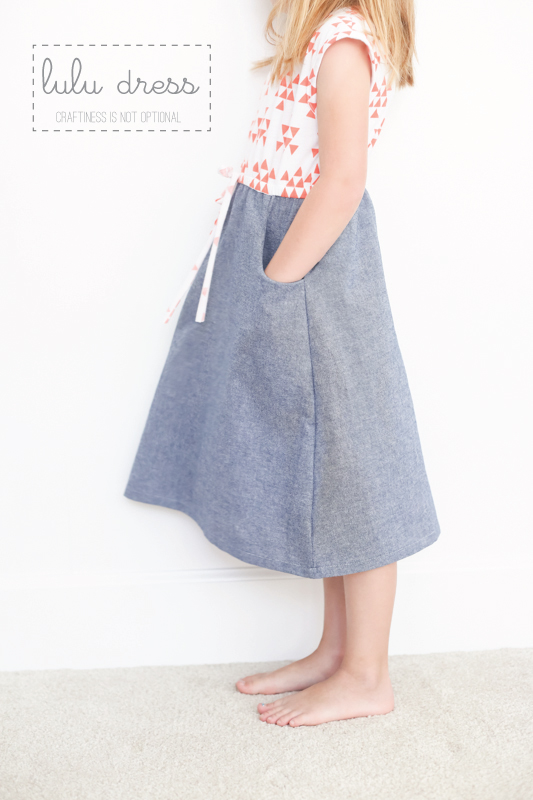 I know I say this a lot….Sadie seriously seems to sprout up out of her clothes quite regularly.
Especially dresses!
She was in need of a few play dresses, so I whipped up this Lulu that I've been wanting to make ever since seeing this Lulu one of my amazing testers, The Graceful Rose, made.
Imitation is the sincerest form of flattery, right?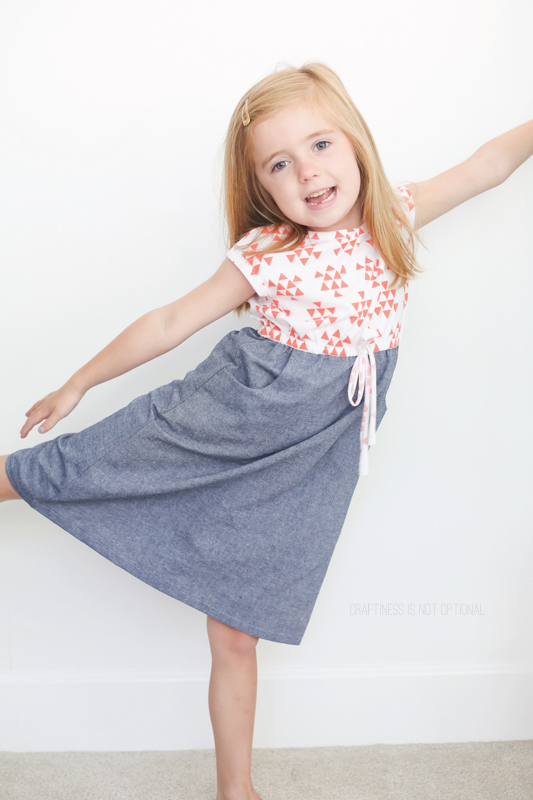 i love this coral triangle fabric from girl charlee.(boo not in stock anymore, sorry!)…it doesn't really have enough stretch for the lulu but I made it work.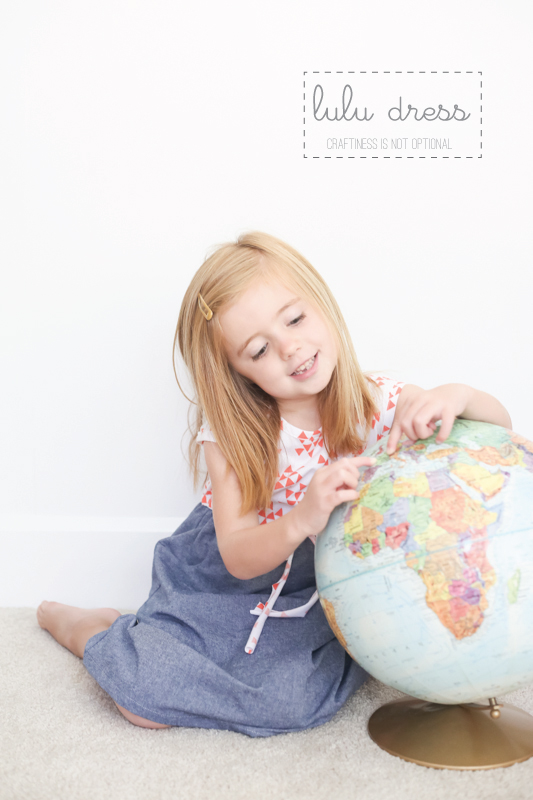 Pointing out France to me…Bonjour! to my french readers!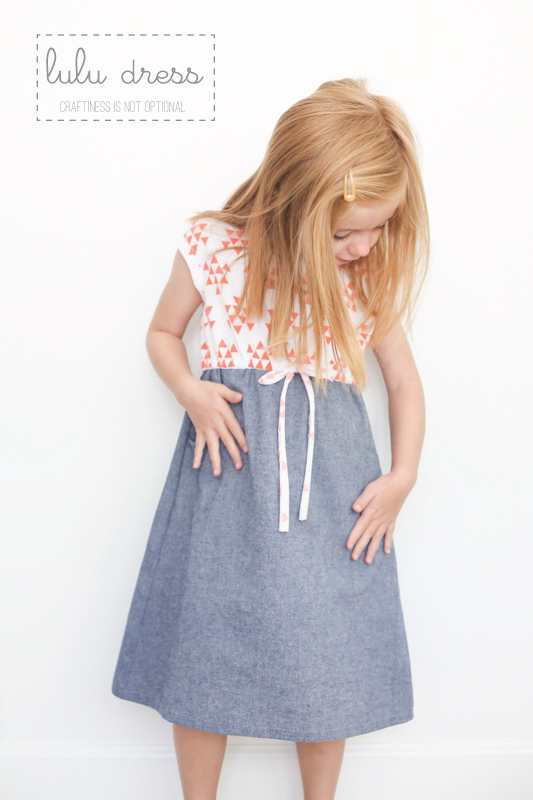 I made a 4T and then lengthened the skirt to a 5T length, mAYbe it will last a bit longer this way. ha!
I made the simple version, and added a tie to the front.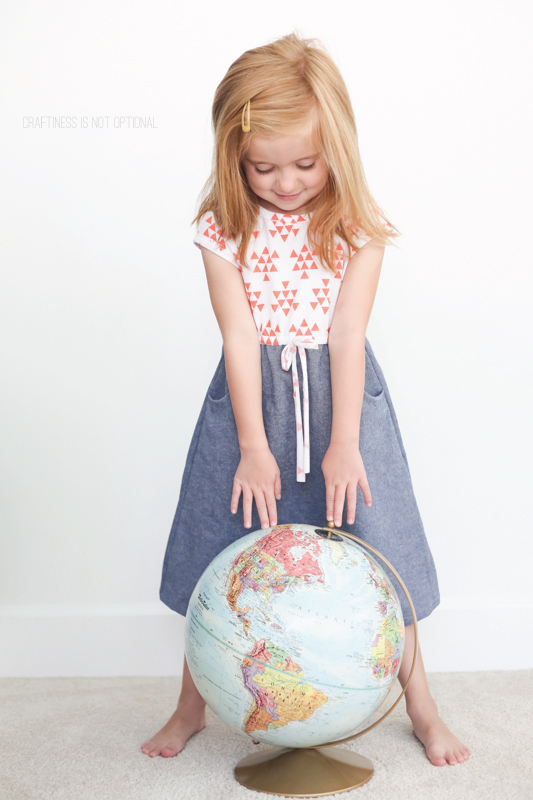 She's getting so excited for first grade!