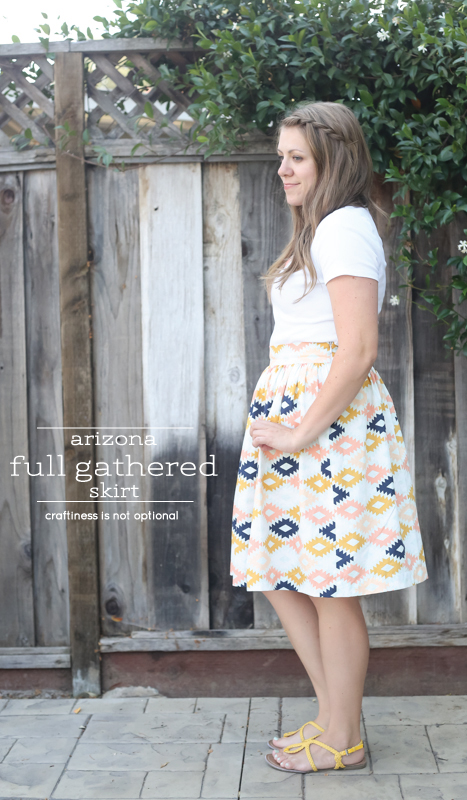 In trying to dress for my shape (ie, rectangular with no curves), I decided I needed more full, gathered skirts in my wardrobe.
I love wearing pencil skirts but they don't do much for me.
I had some gorgeous Arizona fabric sitting on my shelf so I made myself a (fairly quick) gathered skirt using this tutorial.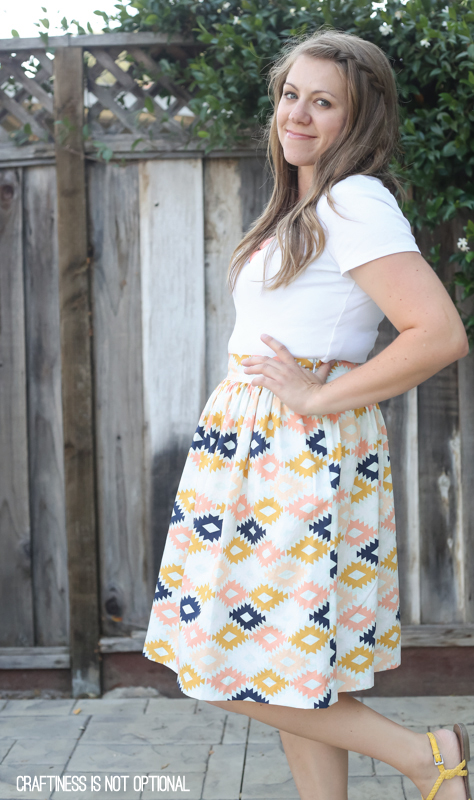 I did the waistband differently then she did, but I used the tute as a jumping off point.
I didn't have a lot of the fabric so alas, no pattern matching. *le sigh*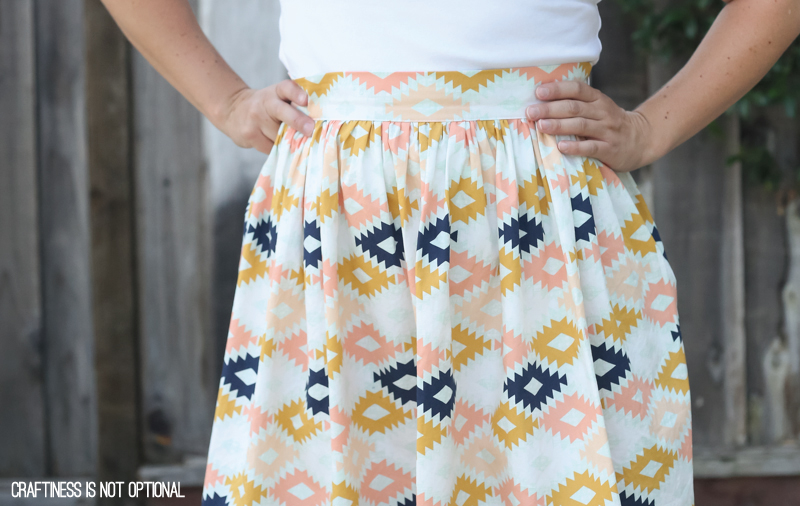 I used ALL of a yard and a half of the fabric. Just enough!
I also hand stitched the hem. all 80-some odd-inches of it.
#sore thumbs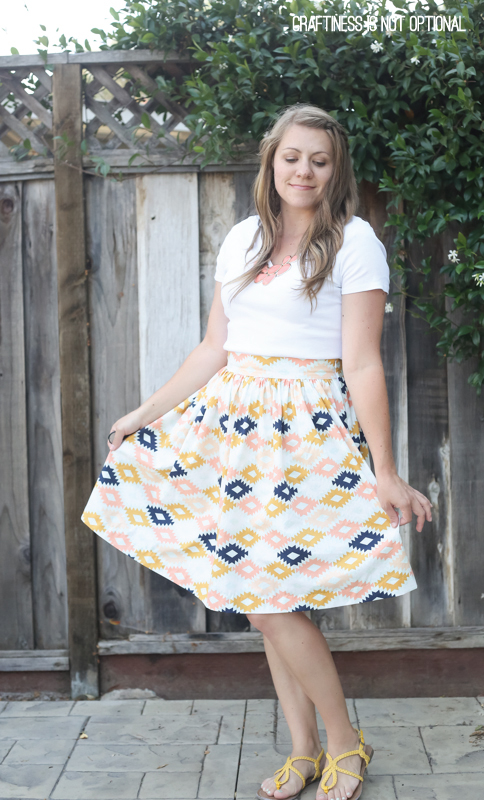 When I make another one I will make the waistband a little wider-I didn't add enough seam allowance and it fits preeetty snug.
all in all, it's pretty fun and adds curves where there ain't none.