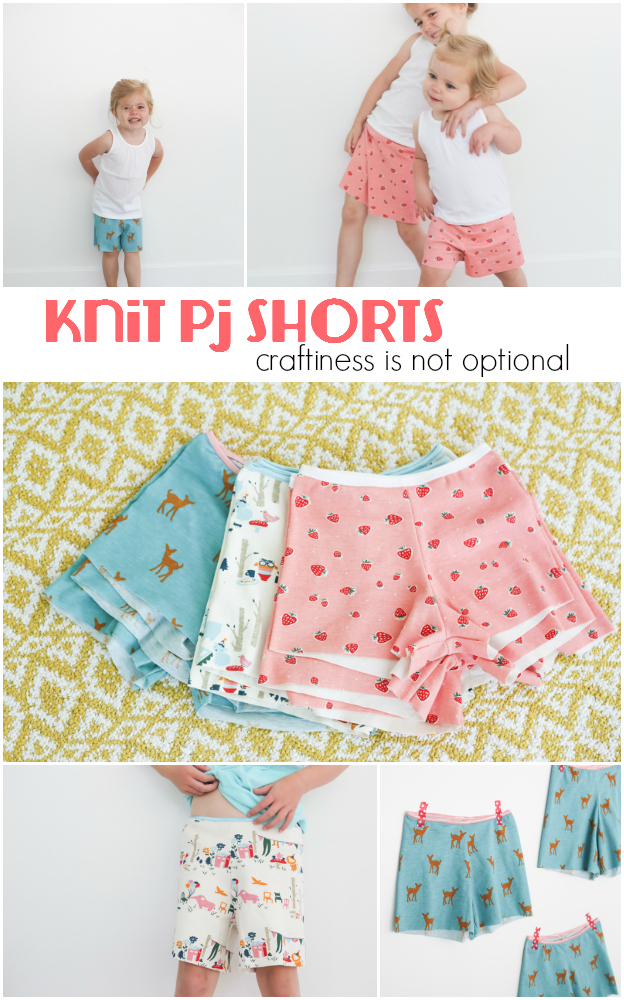 It's SUMMERTIME! I'm sure you were aware of that, but just in case….
the kids need PJ shorts. It's been a bit dire-especially for Ava.
I chopped off the arms and legs of a pair of PJ's the other night because it was SO hot and she didn't have any short sleeved sets.
Rory was like "dudette, you need to buy them some shorts". and I was like…great, something ELSE to spend money on….then I remembered-hey! I sew stuff!
It's surprising how often I forget that when it comes to basics.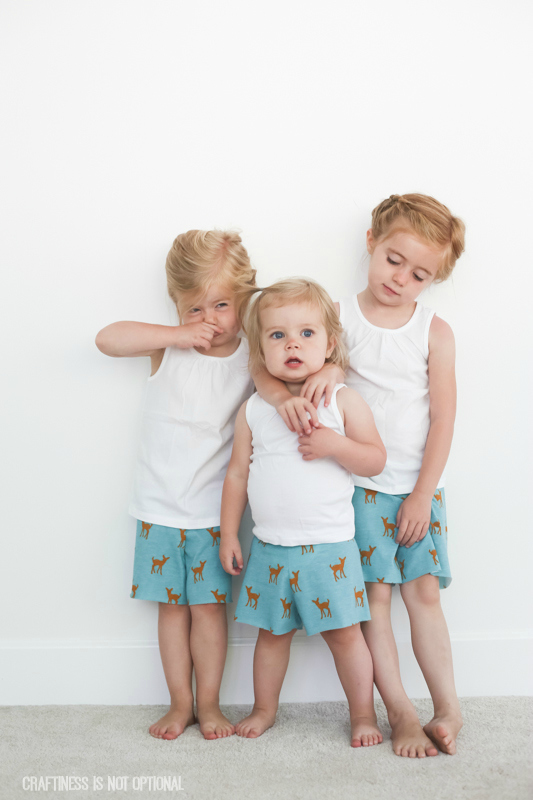 bless you, Miss C.
(also, I love how both Sadie and Charlotte can't keep their arms off of Ava…they just love her so much! too much, sometimes…lol)
Anyways. After my moment of clarity, I printed off Jen's awesome (and FREE) knit PJ short pattern.
it only comes in a size 6, but it was fairly simple to size down for my other girls.
(for each size down, I took off 1/4″ around the entire pattern, give or take a little)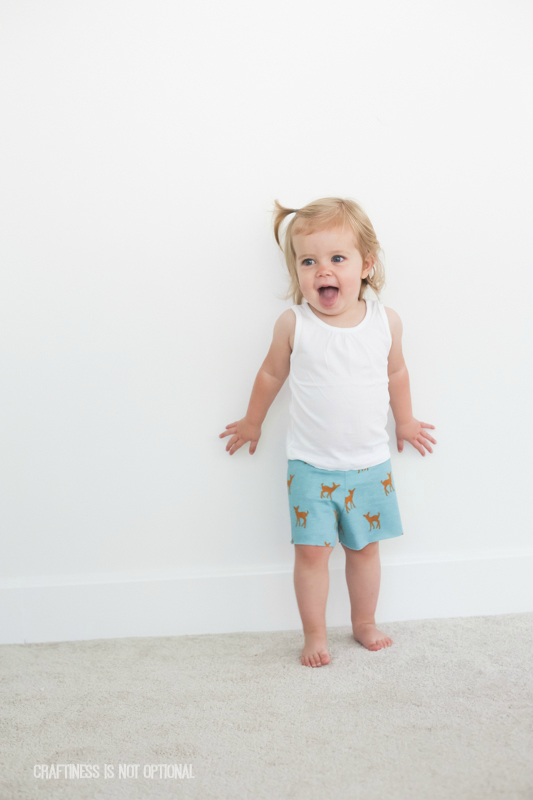 these adorable deer shorts are made from this awesome Girl Charlee fabric-it's so perfect for PJs, kitschy and cute!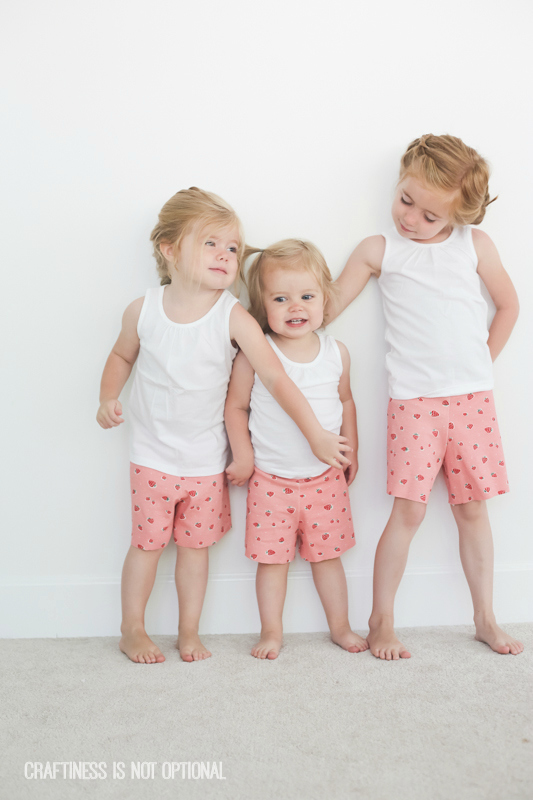 STRAWBERRIES. (just thought I'd shout that out to ya)
these are my favorites.
fabric is from Birch Fabrics-organic knit is SO soft guys.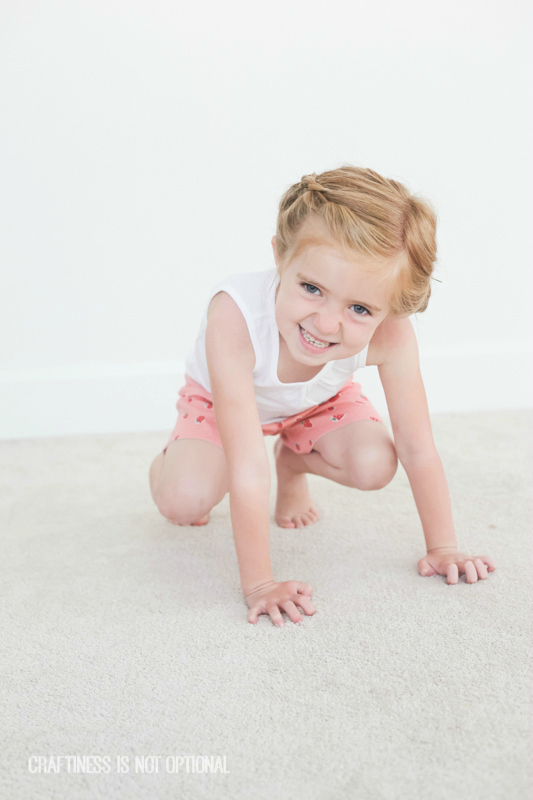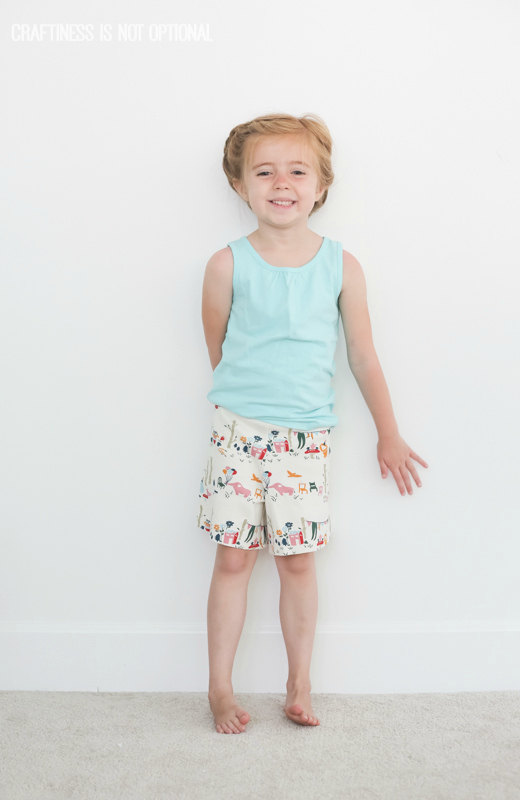 this fabric is also from Birch Fabrics (available at Fabricworm!)-the everyday party knit line.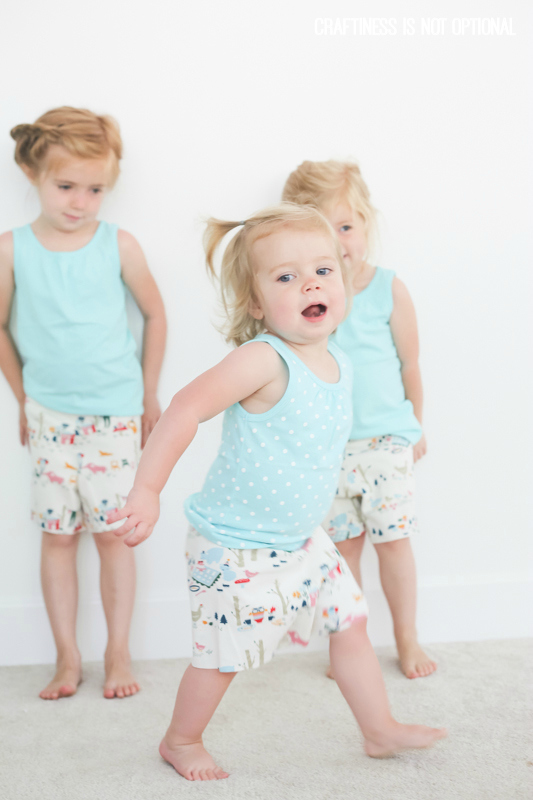 the girls loved the theme of this fabric-the cute animals having a little forest party…I mean come on…they were in love!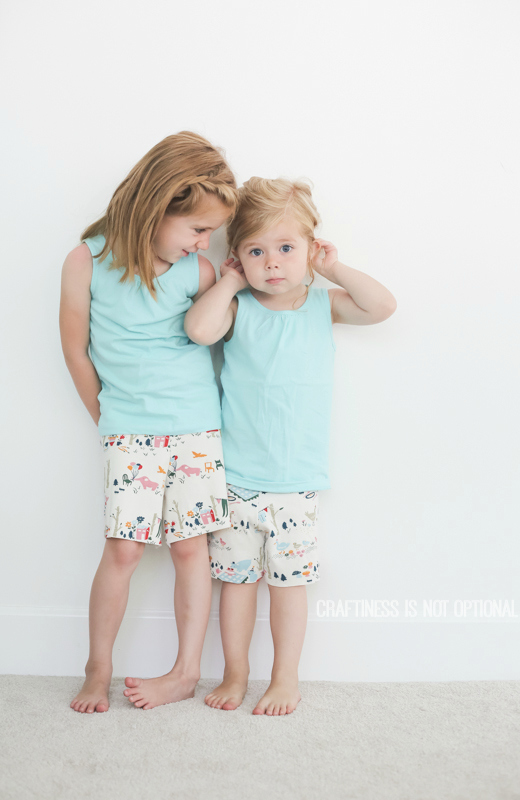 You'll notice I didn't hem any of them-for one thing, they were all fairly sturdy knits, and looked great without it, plus, any excuse to NOT hem 18 little leg holes I am ok with.
I grabbed all the tanks at a recent Old Navy sale, where they were $2 each! SCORE.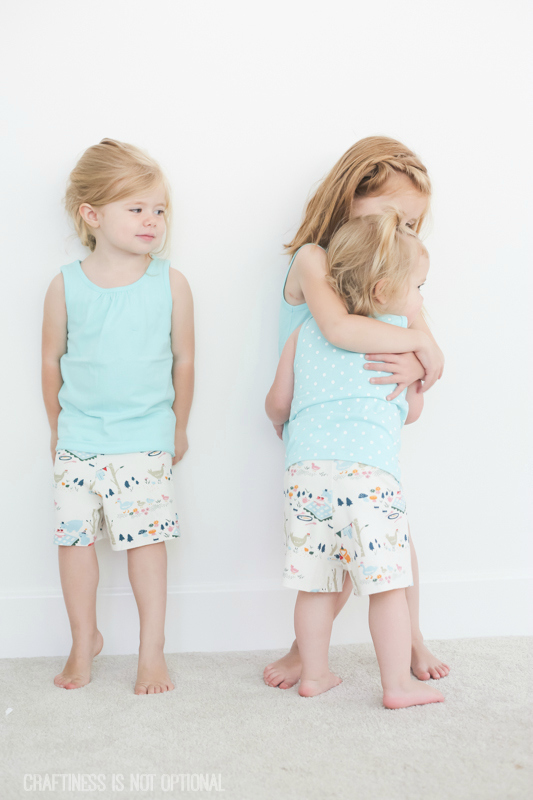 I finished the waistband with fold over elastic-the wider white stuff worked SOO much better than the thinner stuff.
I'm going to have to get me some more of that!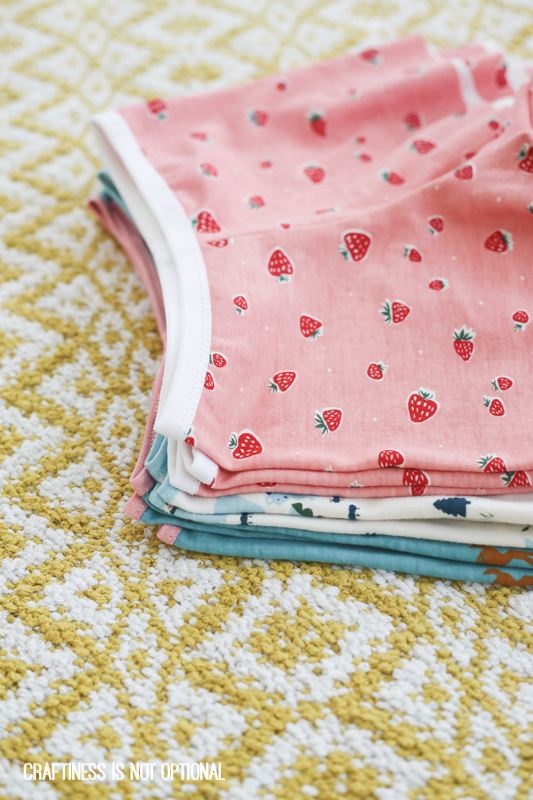 I sewed them all on the serger-which made all nine of these shorts go SO fast.
It only took about 2 hours or so to finish them.
yay for remembering I can sew basic stuff, and double YAY (yay) for cute fabric that actually make sewing basics enjoyable!