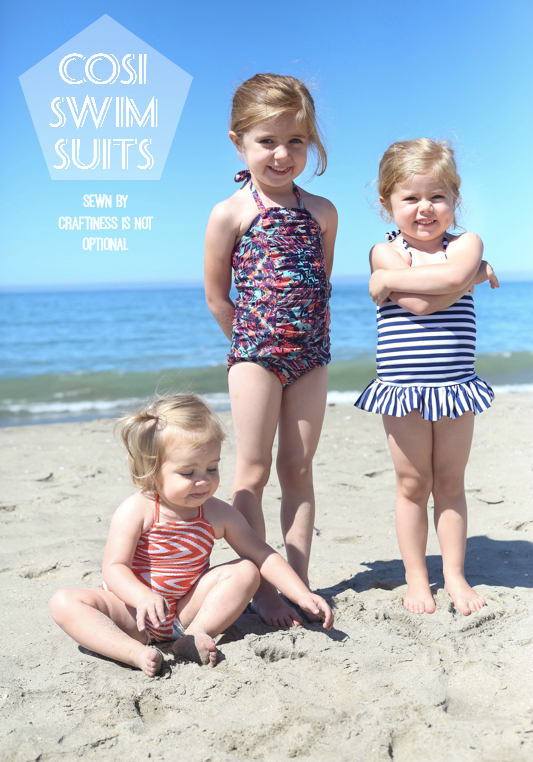 I am so excited to share these swimsuits with you today…as part of the awesome Cosi swimsuit tour!
you may have seen these around blogland already…
If you haven't, and have ever thought about sewing a swimsuit, get this pattern, and then sew one! just do it!
She's got a 15% discount with code: COSITOUR15
it's actually quite simple, and if you've sewn with knits before, it'll be even easier for you.
I knew I HAD to make one for each of my girls…that's just how it goes around here sometimes.
plus, the pattern comes with so many views, I had to try a few out!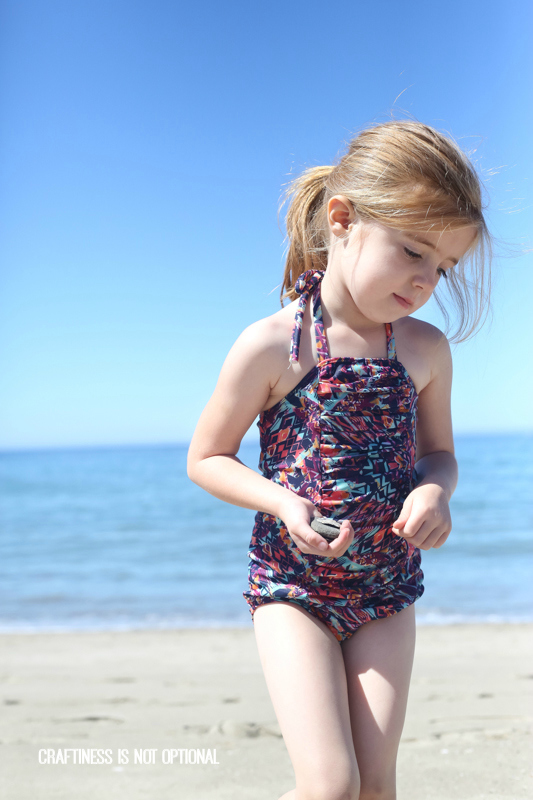 for Sadie's suit, I sewed up view A.
I let her pick from the different fabric options I had (and views) since I knew she'd be the most opinionated…and she picked the ones I would have picked for her!
I know my girlies!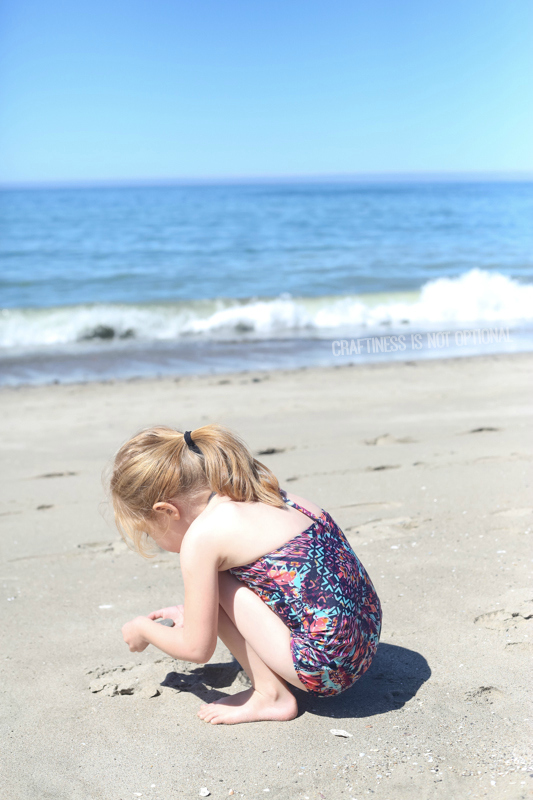 the fabric I got from the fabric fairy-which was great fabric to work with and shipping was FAST.
i sewed up a size 5T for Sadie and although a just a tad bit long for her (she's tiny), fit great otherwise!
I loved the ruched panel on the front of this suit.
i fully lined this one too, and brought the straps in just a little for a different look.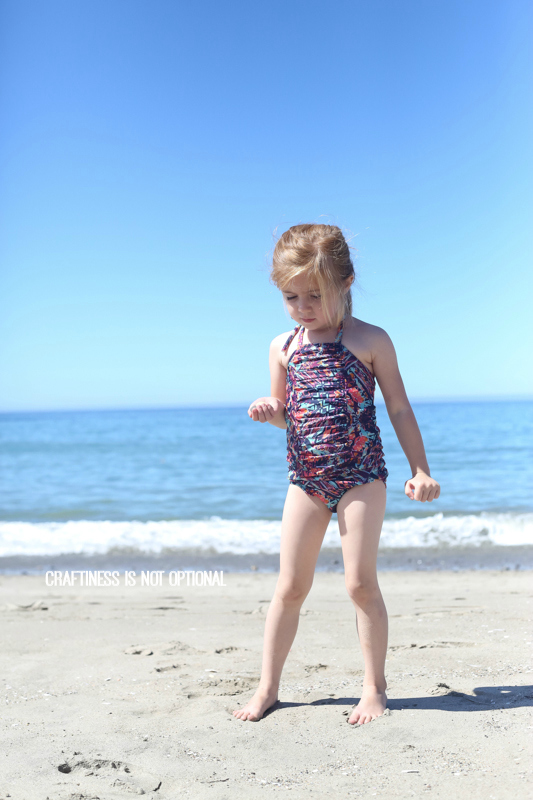 there's some serious shell hunting going on here…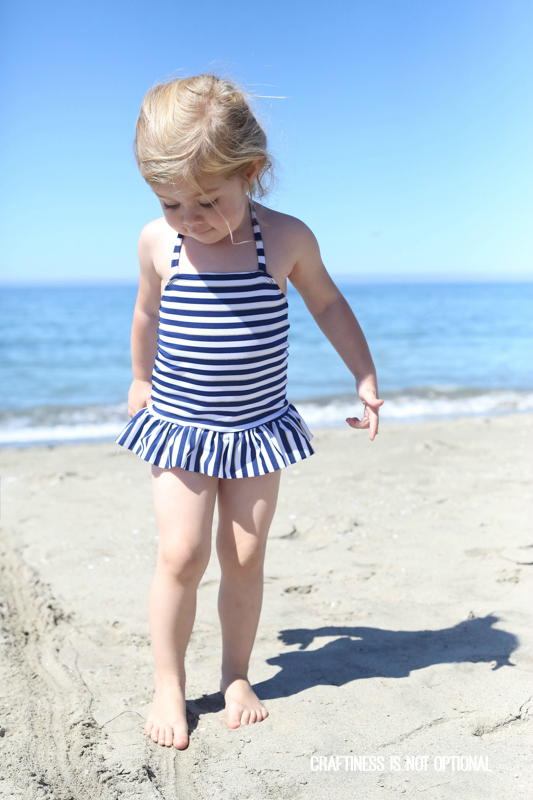 Charlottes is probably my favorite! I also got her fabric from the fabric fairy, but it doesn't look like they have it available anymore. 🙁
i sewed a View D for her suit, in a size 4T…fits great, promise.
I think she kept pulling her suit down for some reason…so it's a little low on her chest but it fits fine when she's not messing with it.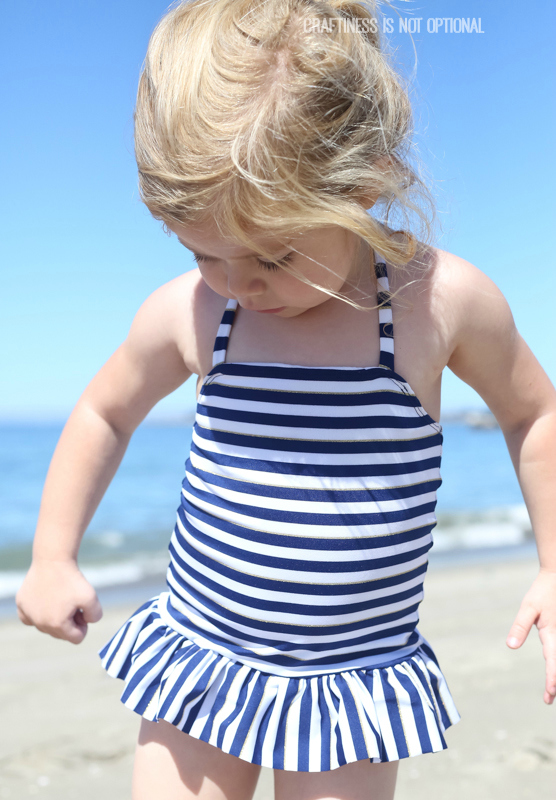 my favorite part of the suit fabric is the little gold stripes-can you see them? super cute in person.
I sewed the skirt on with stripes going vertically cause I always love to mess with them stripes.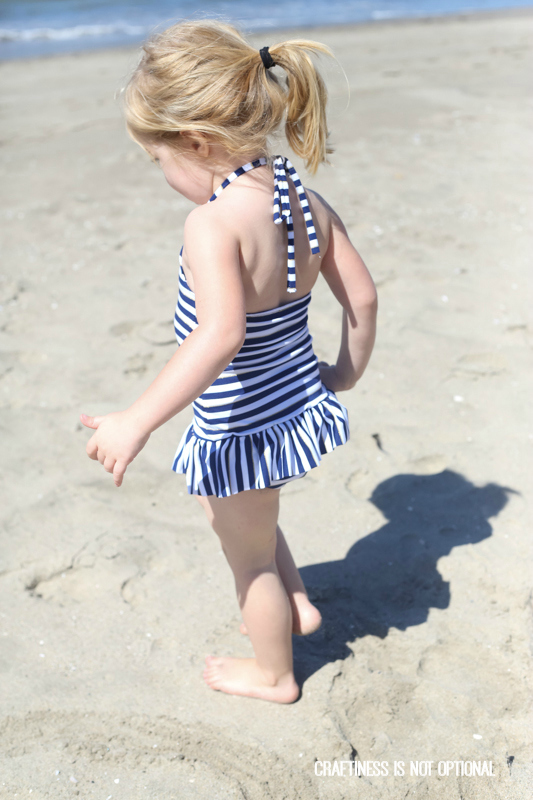 the cute ties-swoon!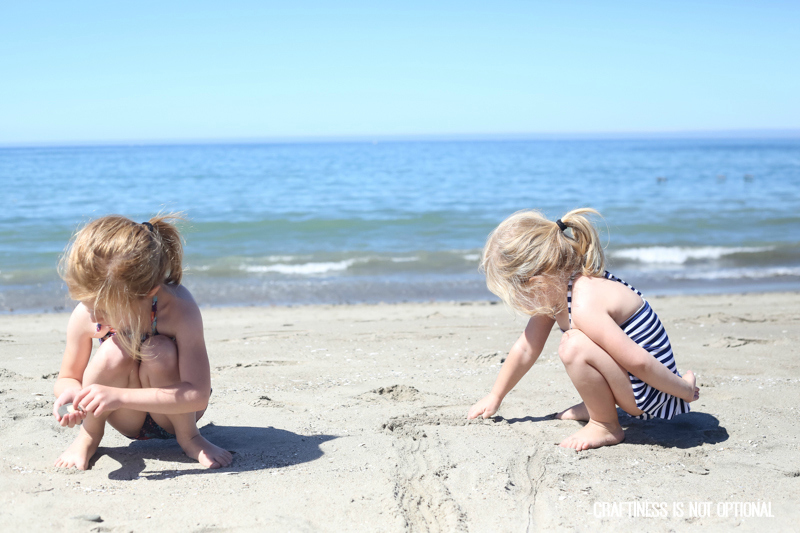 shell hunter duo.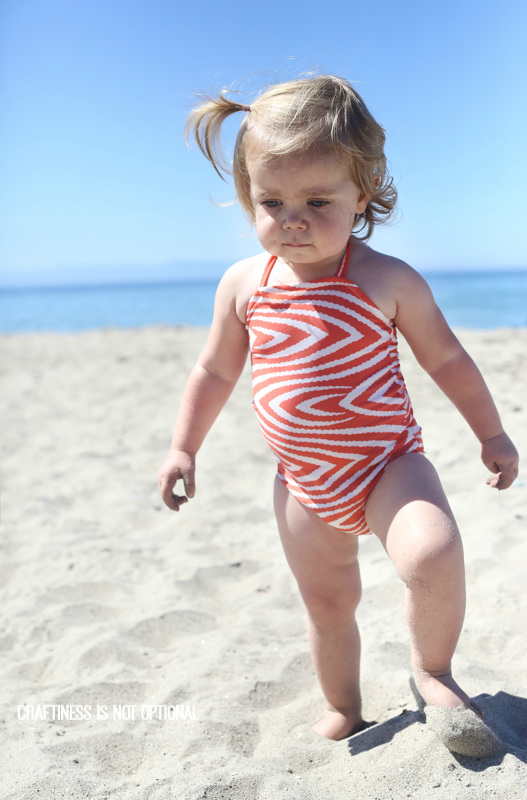 Ava is my chubba baby! I made her a 2T size initially (view C with the frills), but she ended up needing a 3T to contain her thighs.
which I am A-ok with.
Nom NOM NOM.
I made a basic basic cosi-using the lining pieces for view D  to cut out the suit-this one's not lined at all since she's still in diapers.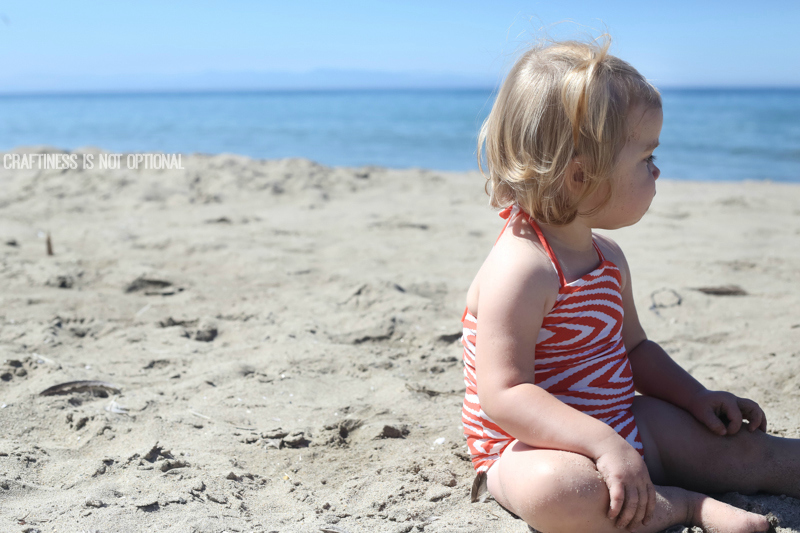 the fabric is so fun right?
part coral zebra, part….BACON!
I got it at Mill End when I was visiting Kristin in Portland last month.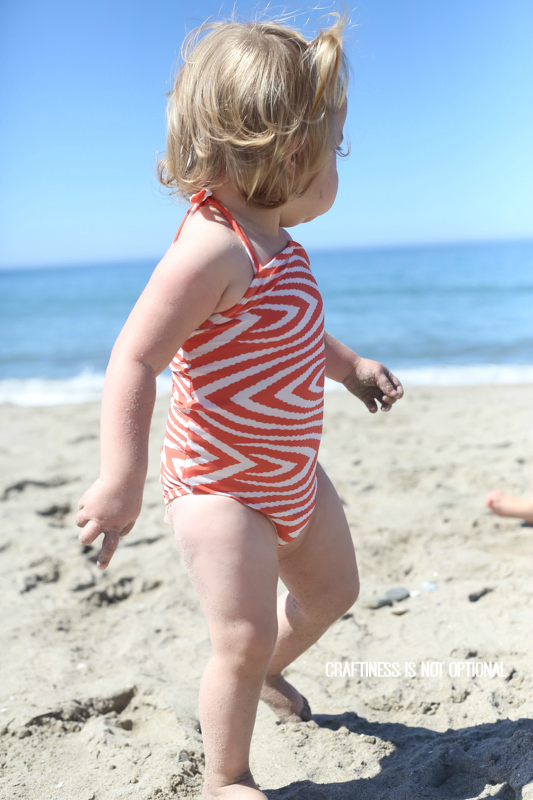 I plan on making many more of these suits since it's such a classic, pattern with tons of modest options and fun details!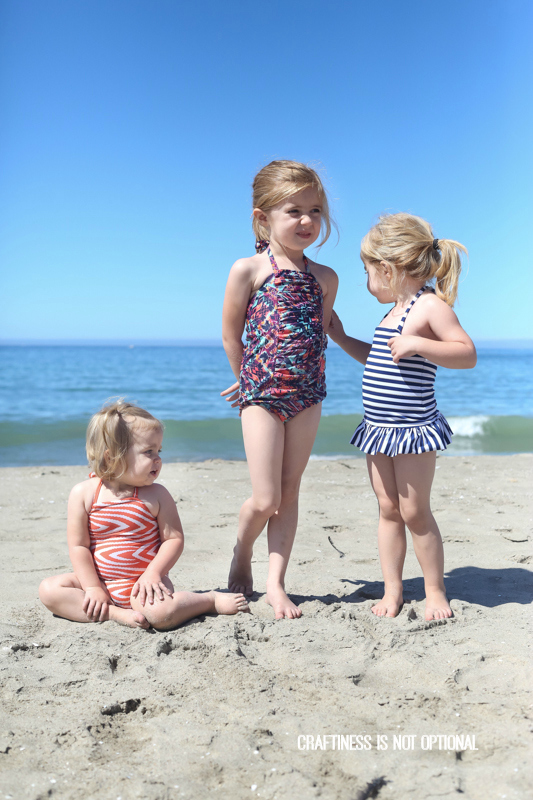 Make sure to check out the other adorable swimsuits on the tour!