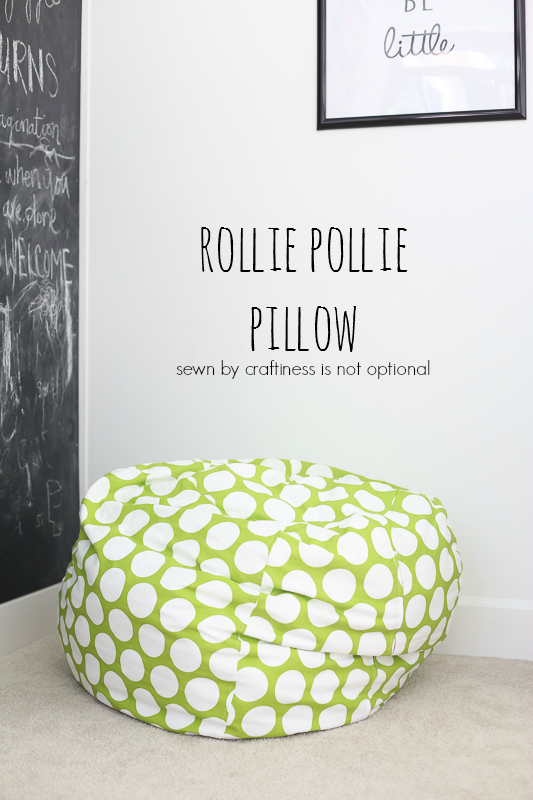 If you follow me on Instagram, you've seen that I've been working on my playroom-which is really an attached sunroom off of our living room.
We've been in this house 6 years and still never framed out the door or finished painting or adding baseboards. for shame!
It's been an eyesore (in my opinion, ha!) so I finally poked and prodded Rory into working on the trim with me, and then I spent Memorial Day painting it all white.
(I did something FUN with the ceilings!)
So anyways, progress has been made, and you can see my giant chalkboard in some of these pics…oooh I can't wait to post it all! (waiting on the rug…)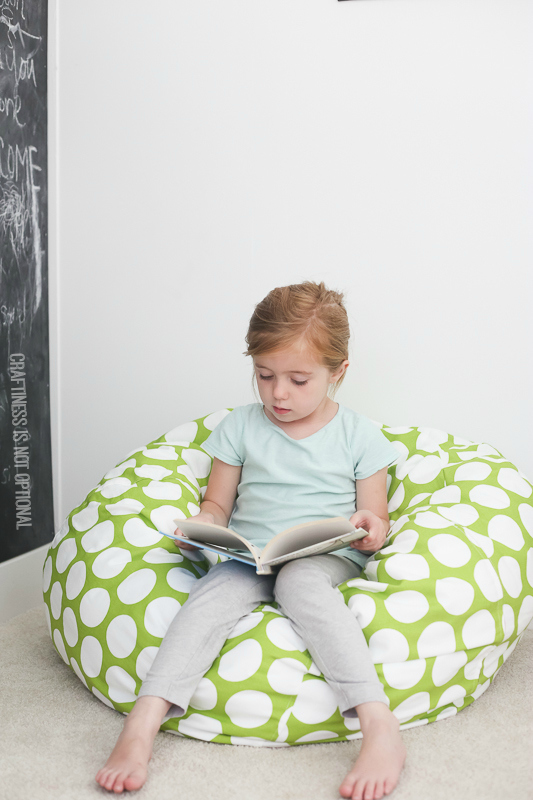 On to the point of this whole post-I decided this little corner needed to be a reading nook, which OBVS then needed a Rollie Pollie! amiright? (i'm right)
So my gal Dana sent it over and I made it…that day.
I don't know if I was on a sewing roll or what, but it was pretty quick.
I had to run to the store for fabric for the lining and poly fil but besides that it probably took 3-4 hours? anything that takes me a day to make is TOPS in my book.
(I mean, I love a careful, slow project, but it's even better when it's done fast)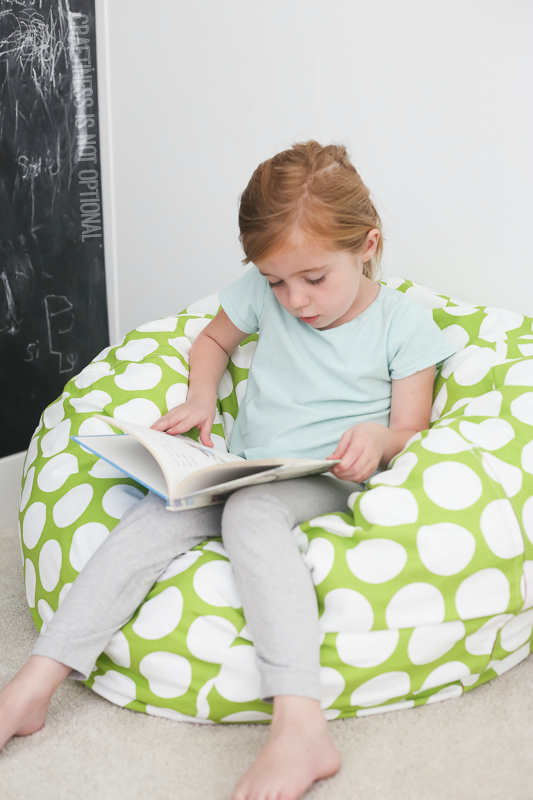 the fabric is from fabric.com (affiliate link), the polka dot in chartreuse.
It's a home dec weight so perfect for this kind of pillow that will be sat on, squished and probably thrown at a sister at some point.
(these girls wrestle more than boys, I swear)
I think I probably used about 3 yards for the larger size of the rollie pollie.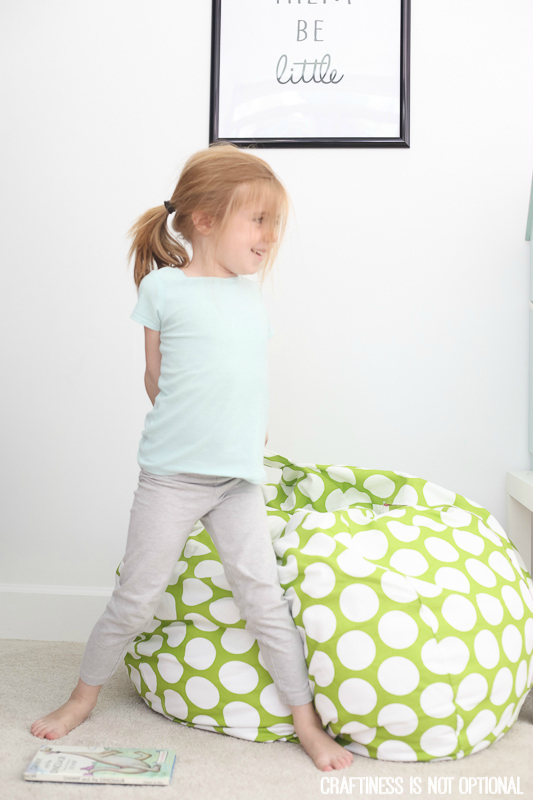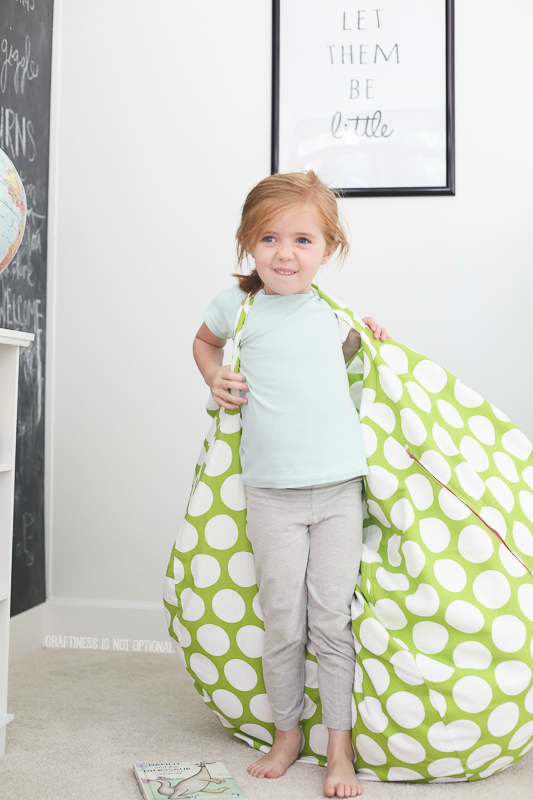 I used a fun pink vintage zipper that came from my Grandma's stash-she gifted me a bunch of it a few years ago, and I'm glad I hung on to these fun metal zippers!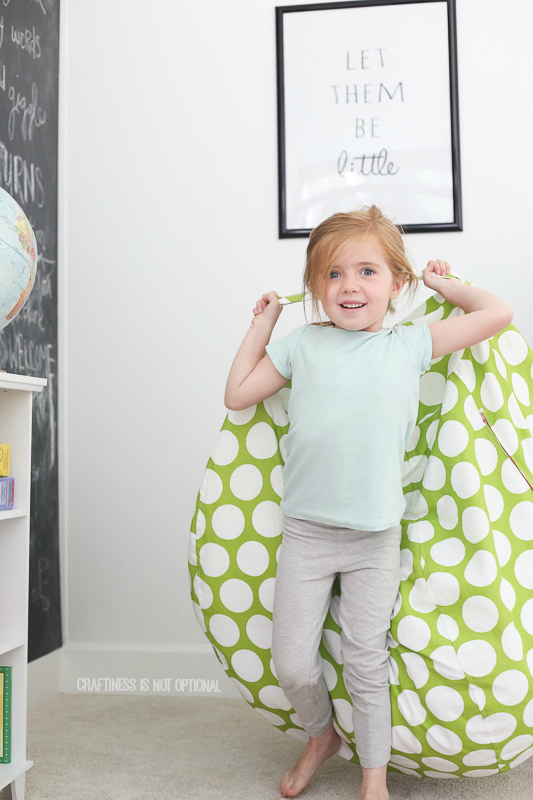 a bit about that artwork on the wall, I pinned this image onto my playroom pin board, and just adored it.
the quote, styling…gorgeous. I knew I must have it.
I couldn't find a source when I clicked through, so I created my own in Illustrator and printed it out at Staples with their engineering print option.
(which I found out about from this post of Delia's!)
so that's how that happened. ;D
post edit: eagle eyed readers found the source-you can get your copy here!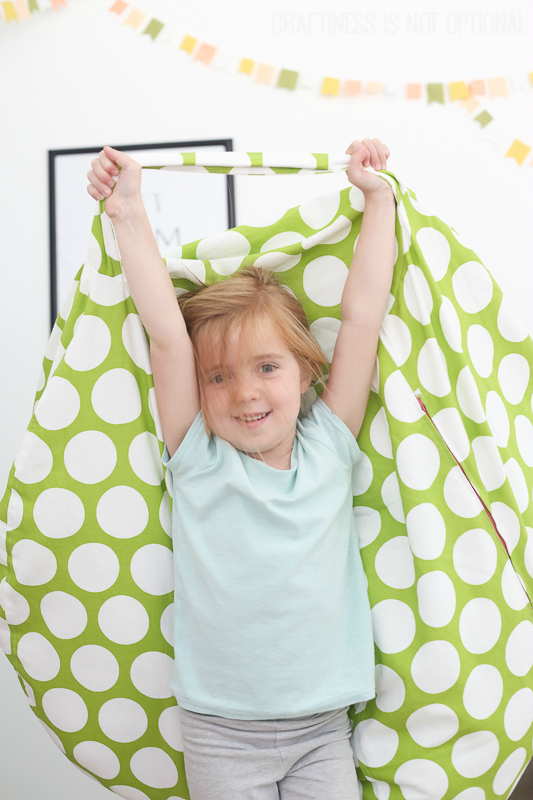 the girls LOVE it. It's already one of the top toys in the new playroom-and the dollhouse is out there now!