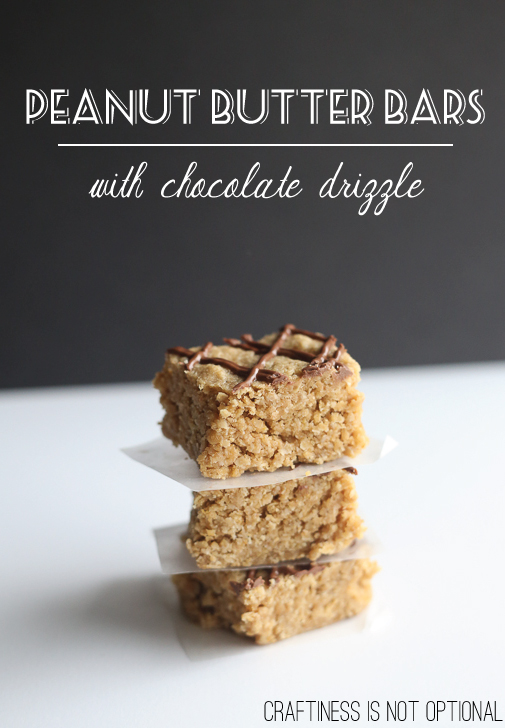 I've been making these for YEARS and to this day, when people see them on the counter they shout hooray. Literally.
Ok maybe not literally (maybe that's just me) but they usually get pretty darn excited.
These are delish but make sure you're making them for a crowd.
You'll make yourself sick eating them. Ask me how I know. (or, how Rory knows)
Peanut Butter Cookie Bars
1 1/2 cups butter or margarine, softened
1 cup sugar
1 1/4 cups brown sugar
2 eggs
1 cup peanut butter ( I use creamy, you could use crunchy if you prefer)
3/4 tsp salt
1 1/2 tsp baking soda
1 1/2 cups flour
1 tsp vanilla
6 cups quick oats
Heat oven to 350 degrees.
Cream butter and sugars together in a large bowl. Add eggs and peanut butter. Mix well. Add salt, baking soda, and flour and mix well. Stir in vanilla and oatmeal. Spread dough in a greased 9×13 pan. bake 15 minutes. Do not over bake. Remove from oven and let cool. When cool, melt 1/3 cup of semi sweet chocolate chips with 1 tbsp of peanut butter and melt in the microwave. Let it cool for a minute, spoon into a ziploc bag and snip a little bit off of a corner. Drizzle over the top and let it cool and harden slightly. Cut the bars up and EAT!