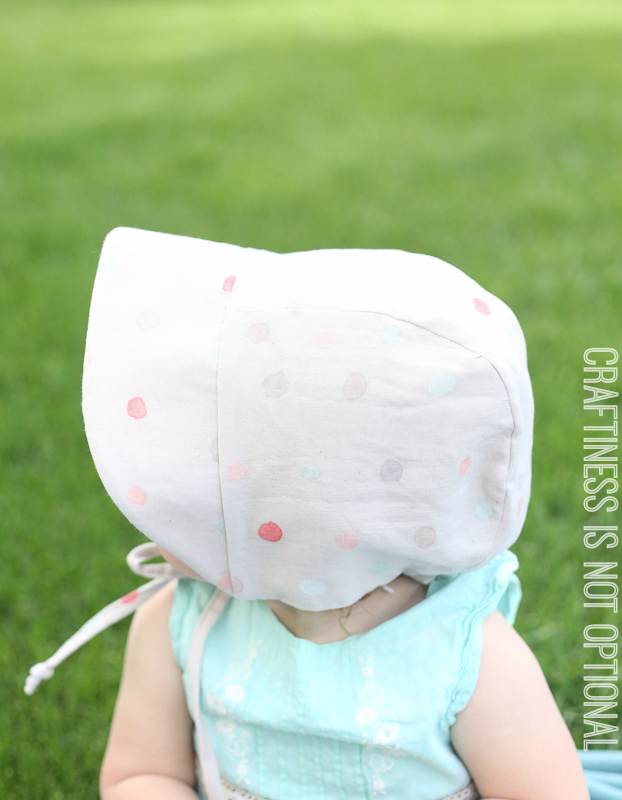 The second I saw my pal Kristin pin this sweet bonnet from Purl Soho-I knew it was next on my hit sew list.
I printed the free pattern off then and there and then, waited for the energy. (I've been battling a cold/bad sore throat for about a week…bleg!)
Finally…I got some energy (thanks to a friend dropping off a mango smoothie! yah!)…..and off I went! Luckily it's a quick sew.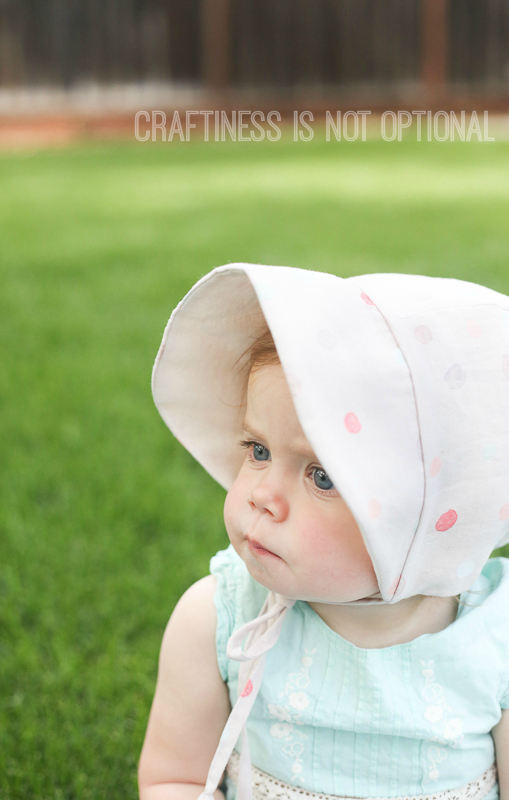 I had used some of my precious (use your gollum voice please) Nani Iro for another dress that I'll show you soon, but I had juust enough to eek out this bonnet.
A's cheeks peeking out just slay me. So adorable.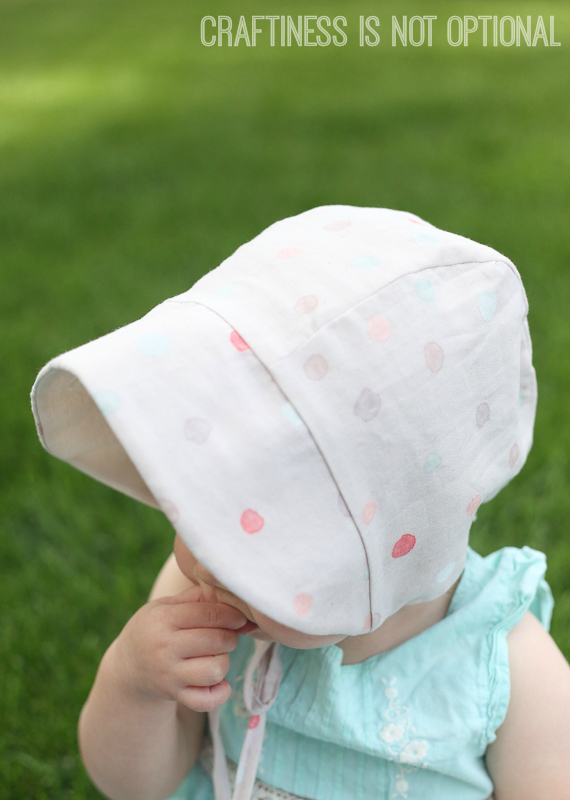 It's super soft on her baby noggin.I made the 18-24 mo size which fit her great with room to grow!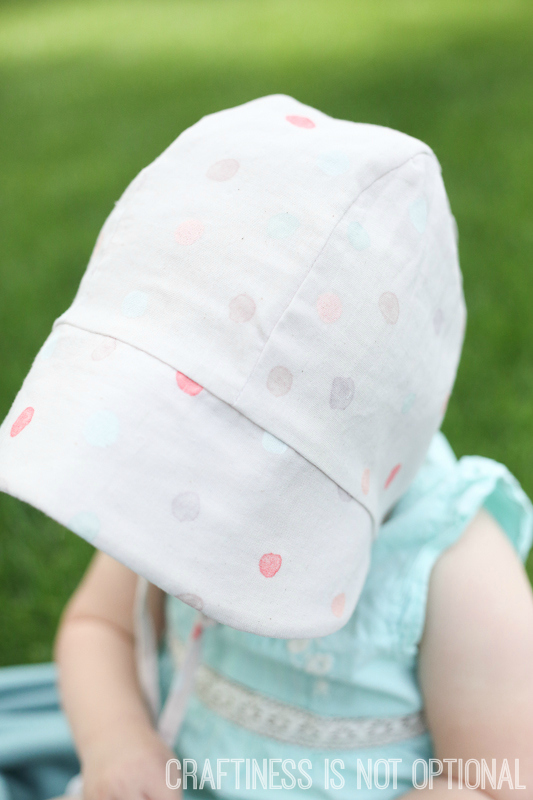 I lined it in some organic cotton. Even more baby-friendly! bam!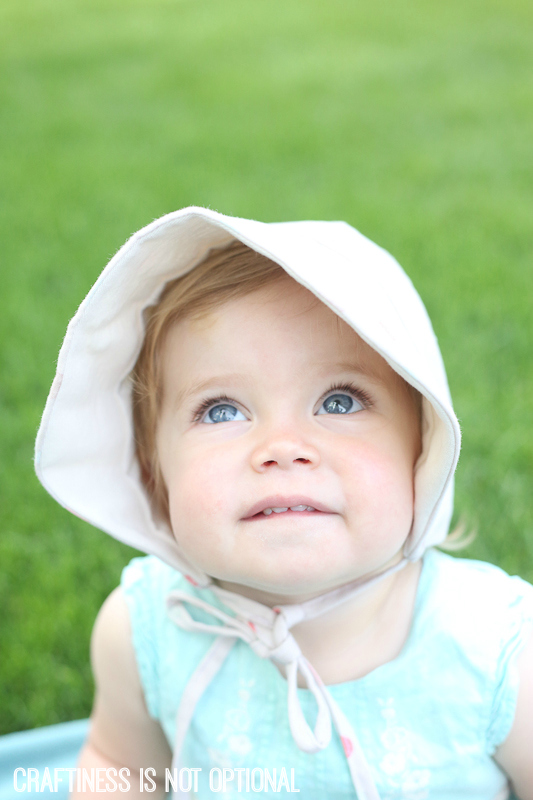 I didn't have any interfacing that was right, so I used some fusible fleece for the visor, which I think worked out alright.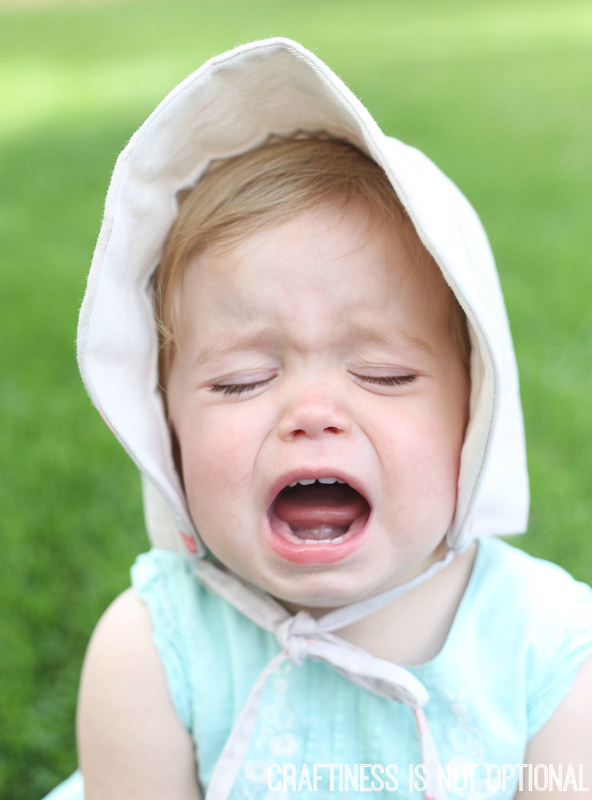 Unfortunately, after the fruit snacks were all gone, Ava was not a fan. Hmmm….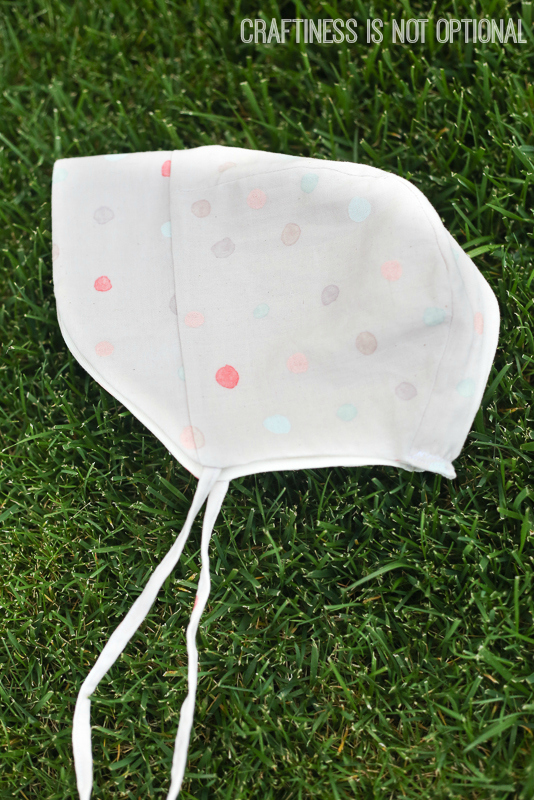 Instead of the pleat they recommend in the tute, I sewed on a short piece of elastic to the back part, pulling it as I sewed so that it gathered it in some. Worked like a charm!
Now: to work on getting A to wear this thing…