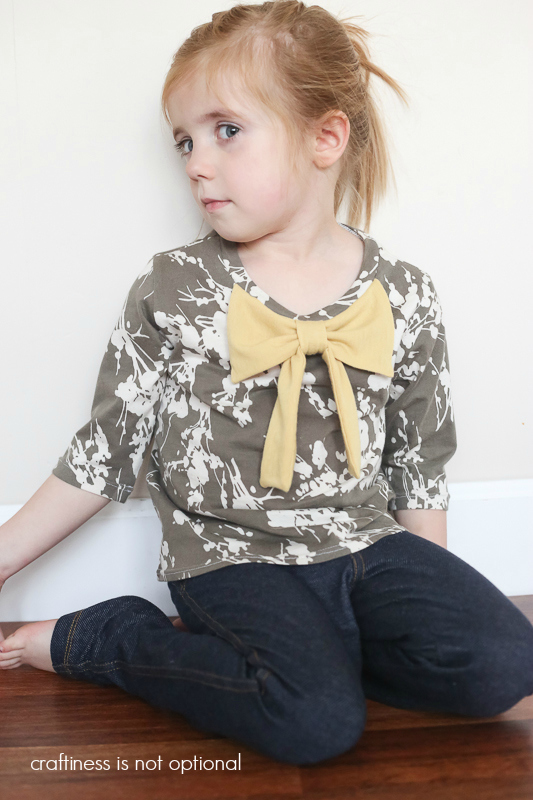 I'm psyched to be over at Rae's today as a part of her KNITerviews-a series all about your favorite bloggers & KNITS!
Knits are one of my favorite fabric types to sew with-so comfy for kiddos and grown ups alike, and not as hard to sew with as you may think! Also, as you may know I recently came out with my first knit PDF pattern-the Nessie top! I created a bow tutorial to add onto that pattern or any other tee pattern…so scroll on down to see the tutorial!
So hop over and read all about it! and thanks for having me, Rae!